Leticia Polese - Content Marketing Manager
The creative revolution: How creative data should flow in your campaigns
For many professionals and industry leaders, creative data will be leading the next creative revolution, allowing brands to increase retention and take advantage of new opportunities faster.
According to an Adobe survey, more than half of creatives say that at least 75% of their creative output is informed by data.
According to Nielsen, creative is at the top of the "why" advertising campaigns are successful (47%), way above targeting (9%).
McKinsey found that marketers referred to as "integrators" (those who have combined data and creativity) are able to achieve revenue growth at twice the average rate of S&P 500 companies.
The questions remain: where is data most useful within marketing campaigns? How should it flow between departments within a company? What differentiates the "integrators" from the others?
A digital campaign without data... a recipe for disaster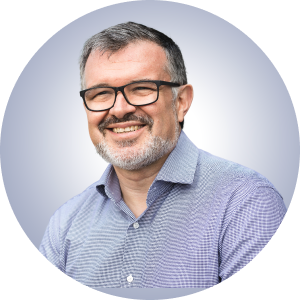 Data enables omni-channel synergy and campaign enhancements according to Jean-Christophe Conti, chief executive officer at VIOOH.
"Data in DOOH campaigns uses first and third-party data to enhance targeting, planning, and optimising across different channels. Third-party data can include time, weather and behavioural data, and first-party data can include sales, social, and audience data, for example. These data-driven campaigns create omni-channel synergy and campaign enhancements. In addition, the ability to flex where, when and how the campaign is run, as well as the opportunity to change or amend creative mid-campaign, is a game changer for advertisers using DOOH."
"For example, Renault used real-time pollution levels to bid only on screens in the vicinity of 'poor and normal' air quality stations, to promote the ZOE electric car to drivers in traffic jams in Belgium. Based on the full campaign using TV, online video and DOOH the omni-channel campaign delivered an impressive 144% increase in searches on Google."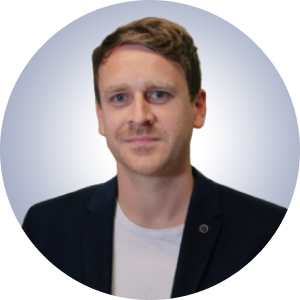 Mike Gray, managing director at MiQ, agrees that data is paramount and equally important throughout the campaign lifecycle, from planning to execution and beyond. "A digital campaign without a data-led and informed planning approach is a recipe for disaster. A data-led pre-campaign approach offers you deep insights before a pound or dollar is spent, which also enables your campaign to deliver super targeted and efficient performance."
For Mike, mid-campaign data is rich and massively relevant to test and learn on the fly. "If you're not optimising or tweaking campaigns on a daily basis, you're not taking advantage of marginal gains available," he says, emphasising that these data signals and results offer applicable insights to ensure you can continually improve campaign performance.
Finally, post-campaign data interrogation is important and offers an opportunity to understand all of the above. As with any successful digital marketing campaign, the post-campaign completes the lifecycle and is the foundation for the next planning phase or iteration, Mike states. "By utilising the data, trends and performance, it creates the basis for planning the next campaign".
Data needs to flow across channels
Jean-Christophe says programmatic advertising has enabled DOOH to easily become part of an integrated, omni-channel approach. This provides advertisers the opportunity to target the same audience across multiple touchpoints - allowing them to reinforce campaign messaging and build awareness and activation.
In the same way, a single view of a campaign enables advertisers to manage the media mix, as they are able to monitor campaign exposure and subsequent activity, optimising across different channels as needed. "Over the past year, we're seeing a lot of advertisers correlating programmatic DOOH with social media platforms to target audiences more effectively on mobile devices. Therefore, the path of consumer engagement is no longer either branding in a one-to-many channel or performance-driven in a one-to-one environment, rather it's now becoming common practice to activate both objectives simultaneously," says Jean-Christophe.
Similarly, Mike points out that the objective of many digital campaigns is being able to deliver a seamless omnichannel experience, where creative plays a major part in that quest; across the likes of search, social, display, digital out of home, audio and connected TV. "The data and learnings need to flow across these channels, not just the departments. The creative output should be informed by each channel's performance and engagement, not treated 'in-silo' or judged independently if the goal is sequential storytelling or driving an action."
As we all know consumers engage differently across multi-channels. Creative messaging that works across social will differ from display, where you will have a different creative challenge such as banner blindness. Building creatives informed by data across each of those iterations, but still telling a connected story is difficult and also requires a very different skill set.
For Mike, "both the data-led planning and post-campaign insights will direct you towards higher-impact formats, making use of a different canvas to create more gamification or interactive creatives to continue your story or messaging." The best marketers use the data and learnings from every single channel to understand what could be applicable to improve engagement and performance in others. "If marketers are condensing their programmatic TV advertising into video form and expecting the same results in a display environment, they will be in for a surprise."
How do cutting-edge marketers think?
Integrators seem to be industry MVPs, but what differentiates them from others?
The first hurdle is accessing and gathering aggregate data from within a walled digital world which isn't always easy, in Mike's opinion. "What differentiates these marketing 'integrators' is that they've already built or organised the infrastructure to enable this interrogation digitally. Marketers that are thinking about technology and connecting their multiple data sources and digital signals are already a few steps ahead."
For Mike, these "integrators" are thinking as much about analytics, automation and testing capabilities, as they are about the concept of "creativity"; they aren't just thinking about how a DCO campaign performs, where products are presented based on historical browsing, but they are actually thinking about how they can use data science to execute a predictive DCO execution. "The 'integrators' are thinking where they use multiple connected data sources, insights and modelling to predict accurately the right message to show their new customers and what they want to buy next, where the creative experience is practically 100% accurate."
Further hurdles shared by Jean-Christophe in the OOH world are a more widespread understanding of programmatic DOOH, case studies and robust ROI and measurement solutions are needed to help with the further adoption of programmatic DOOH. "We are, however, starting to see a decrease in more traditional OOH teams and an increase in buying DOOH through digital/ programmatic teams", says Jean-Christophe. "This shows that there is a real shift towards more 'integrators' developing in the OOH industry and as a result, we look forward to seeing the continued adoption of the media buying channel over the coming years.
---