Jackie Davies
Four epic brand partnerships and how to find your next one
A brand partnership or collab is a co-marketing relationship between two brands who join forces to boost brand visibility, enter new markets, or provide additional value to their customers.
There is a lot that this tactic can accomplish. When done right it can double your brand's reach, create buzz, and increase site visitors and overall sales. Most importantly, it presents an opportunity for your brand to diversify and reach a different demographic.
Lots of companies are testing this strategy out - in fact, Deloitte's Global Marketing Trends reports that partnership marketing is one of the fastest-growing marketing tactics. This is encouraged by the fact that 71% of consumers say they actually really enjoy co-branding partnerships.
With this trend, there have been some brand collaborations that have made total sense, like Go-Pro and Redbull or Apple and Mastercard creating "Apple Pay". But, some of the most successful collaborations are ones that we never saw coming - like Netflix's "Stranger Things" and Dominos, or Star Wars and Covergirl.
In honour of the unexpected brand partnerships, here are four epic strategies that worked:
1. Barbie and B
é
is Luggage
The luggage brand created by actor Shay Mitchell released a hot pink version of their suitcases and travel bags just in time for the Barbie movie premier.
Barbie's pink plastic world inspired the colors and glossy finish of the new Mini Weekender, Cosmetic Case, Travel Wallet, and Passport and Luggage Tag Set in the collection.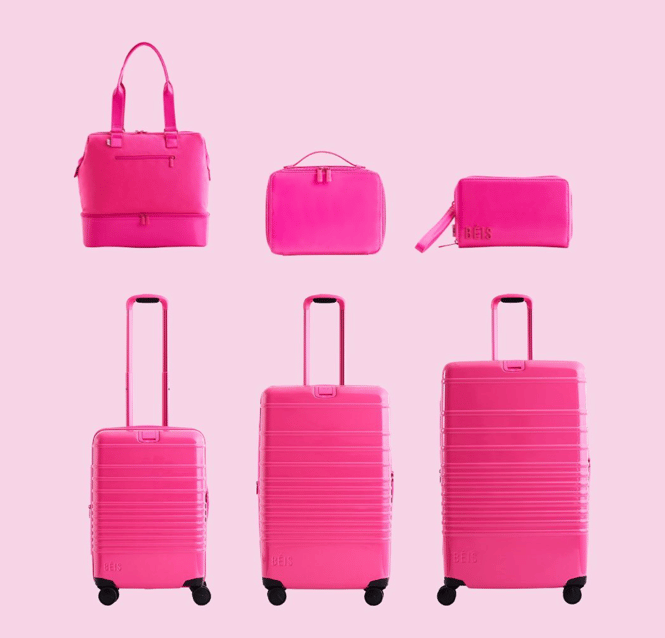 Shay announced the Béis collab on instagram through a series of posts, dressed up as Barbie and sporting the new luggage.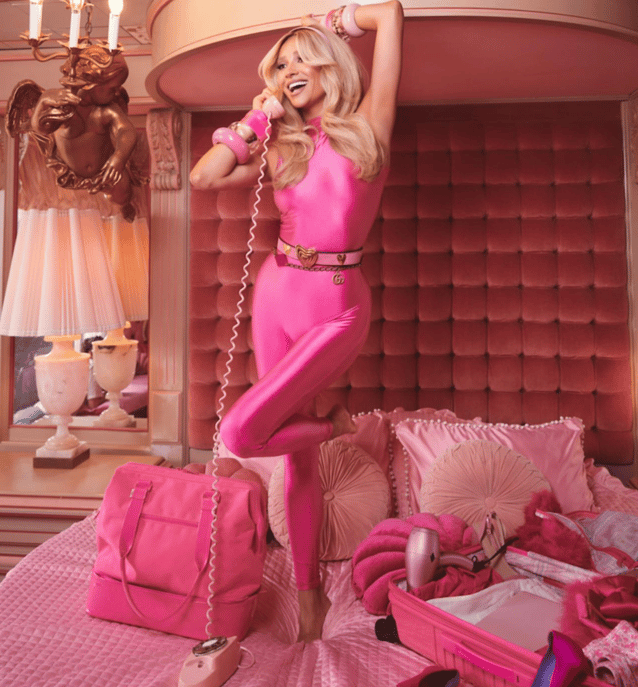 This campaign earned tons of engagement on Instagram and Tik Tok, and the collection itself was so popular they had to limit purchase availability to one item per person - five days after its release it was completely sold out.
It's obvious that this collaboration was an amazing fit right from the start. Shay knew that the majority of her 36 million followers (77% women aged 25-35) were also the exact target audience of the new Barbie movie. Unlike other Barbie brand partnerships we've seen, like Burger King's Barbie burger, this one just makes sense.
2. Chipotle and e.l.f. Cosmetics
Chipotle is a Mexican fast-food restaurant, while e.l.f. Cosmetics sells low-cost cosmetics. You probably wouldn't have said these two were an intuitive match except maybe for their value-conscious positioning.
In this case, you had two brands with very different products, but they had two big things in common - their huge audience of Gen Z fans and their strong TikTok presences.
The co-marketing campaign launched in March 2021, and e.l.f. Cosmetics had created limited edition Chipotle-themed makeup. This included an avocado beauty blender and a makeup pallet with shades inspired by ingredients on the Chipotle menu. Customers were offered free chips and guac with any makeup purchases.
The collection sold out in minutes, and the partnership proved to be a perfect fit for two TikTok savvy brands that both cater to their Gen Z audience. Kory Marchisotto, e.l.f.'s Chief Marketing Officer, said it worked because "We share the same renegade spirit and are both committed to bringing the best ingredients to our consumers at extraordinary prices."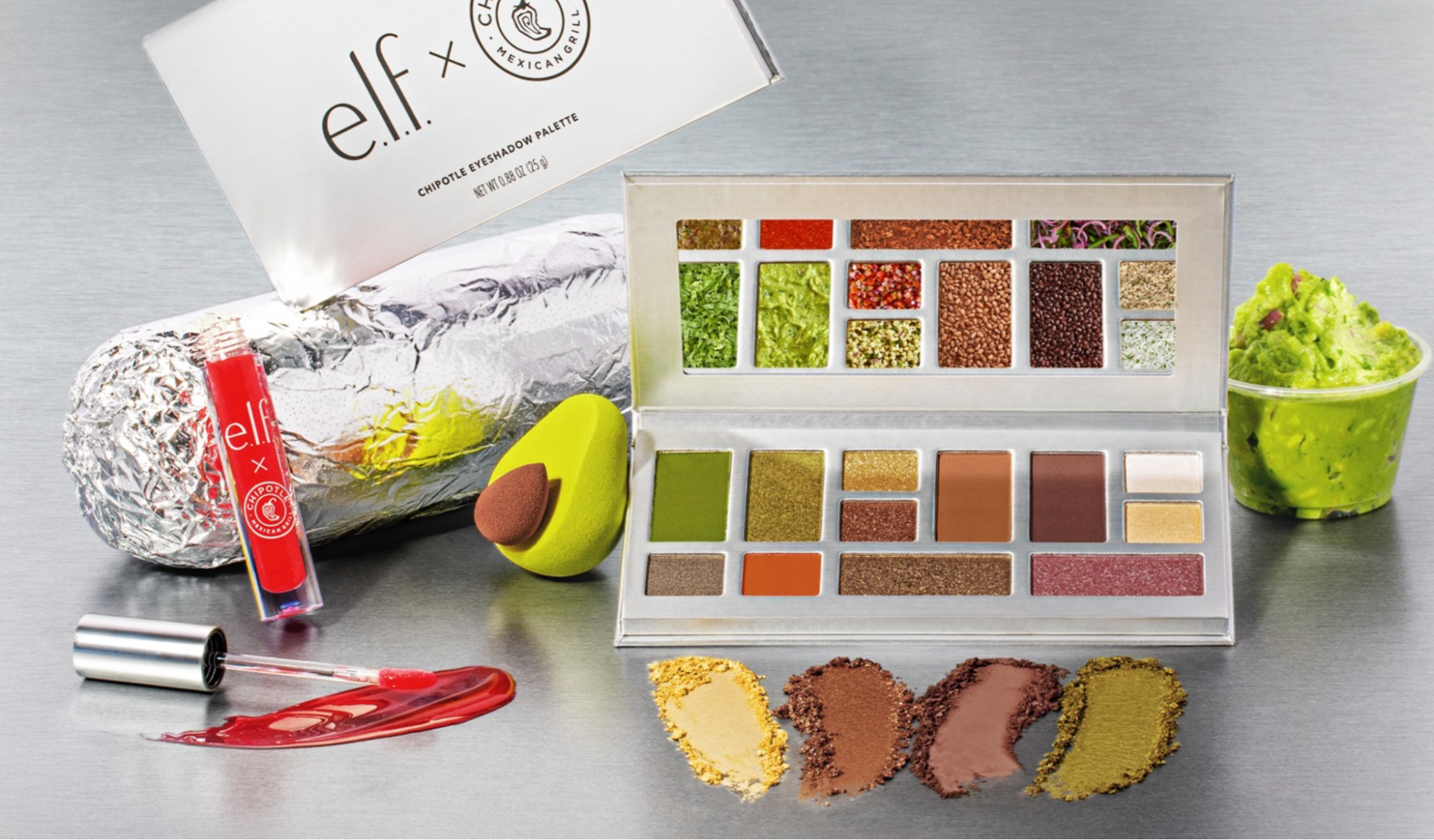 3. Marc Jacobs and Uber
This unexpected campaign called "Daisy Daze" featured customized Uber vehicles draped entirely in daisies that hit the streets of New York City. Uber passengers had the option to order a flowery cab with the promo code MJDAISY on the app. The vehicles also came with a full-size bottle of Jacobs' Daisy fragrance. The Ubers, covered in fake flowers, encouraged passengers to post photos of their ride using the hashtag #MJDAISY.
The campaign was a hit and made headlines in Elle, Harper's Bazaar, and InStyle. Marc Jacobs received more than 61 million media impressions and Uber received over 5,459 ride requests.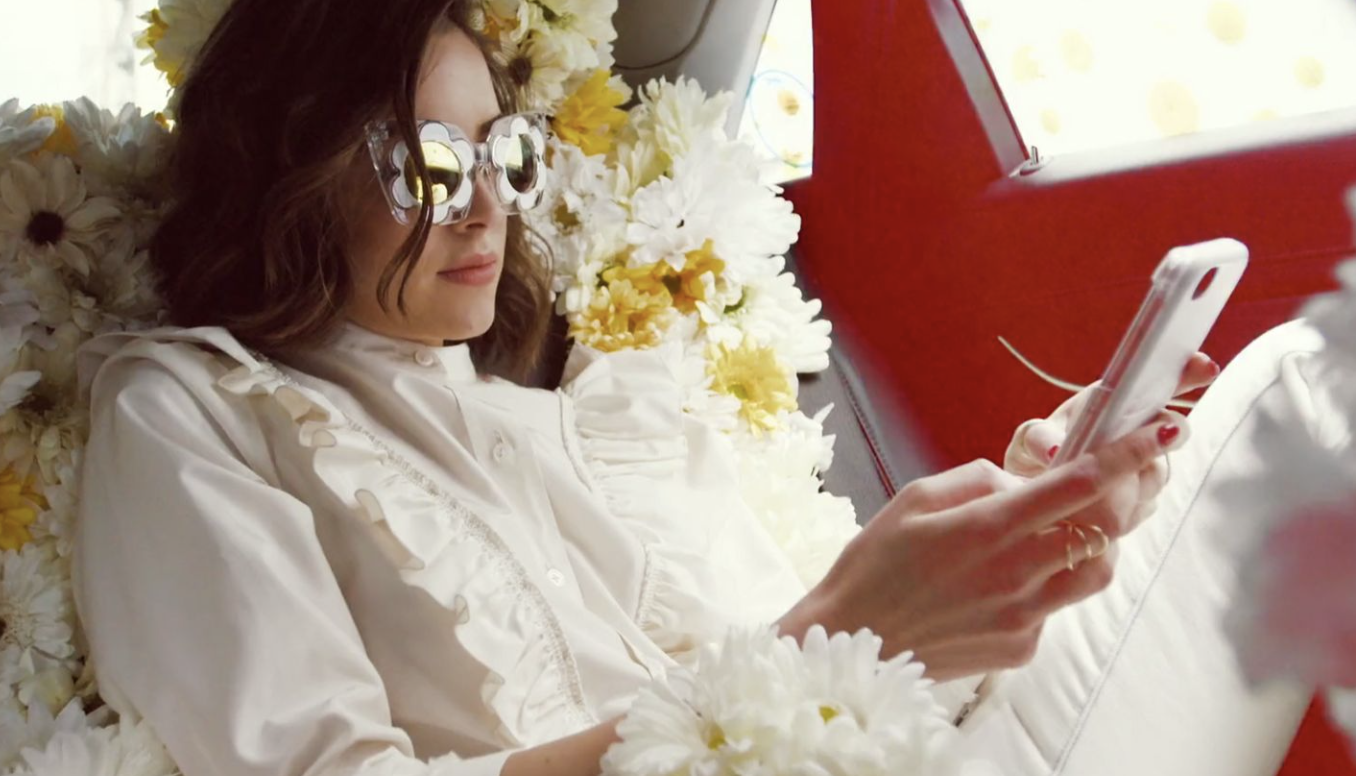 4. KFC and Crocs
In spring 2020, KFC and Crocs joined forces to create a Croc style that looked like a fried chicken leg, as a way of "bringing fans an unbelievably fun and fashionable take on our classic clog" per Terence Reilly, Crocs SVP and CMO. If that wasn't crazy enough, they even smelled like chicken!
The Kentucky Fried Chicken x Crocs collab clogs were priced at $59.99 and sold out in less than 30 minutes, creating an insane number of online reactions. The buzz began even before they went on sale when artist MLMA wore the Bucket Clog while out during New York Fashion Week.
For a campaign that was short-lived, its effects lasted weeks in the media and created a lot of brand attention, and overall we think it was a really fun idea. No one said it better than Andrea Zahumensky, KFC US CMO, with "Combining the unmistakable look of our world-famous fried chicken and signature KFC bucket, with the unparalleled comfort and style of Crocs, these shoes are what fried chicken footwear dreams are made of".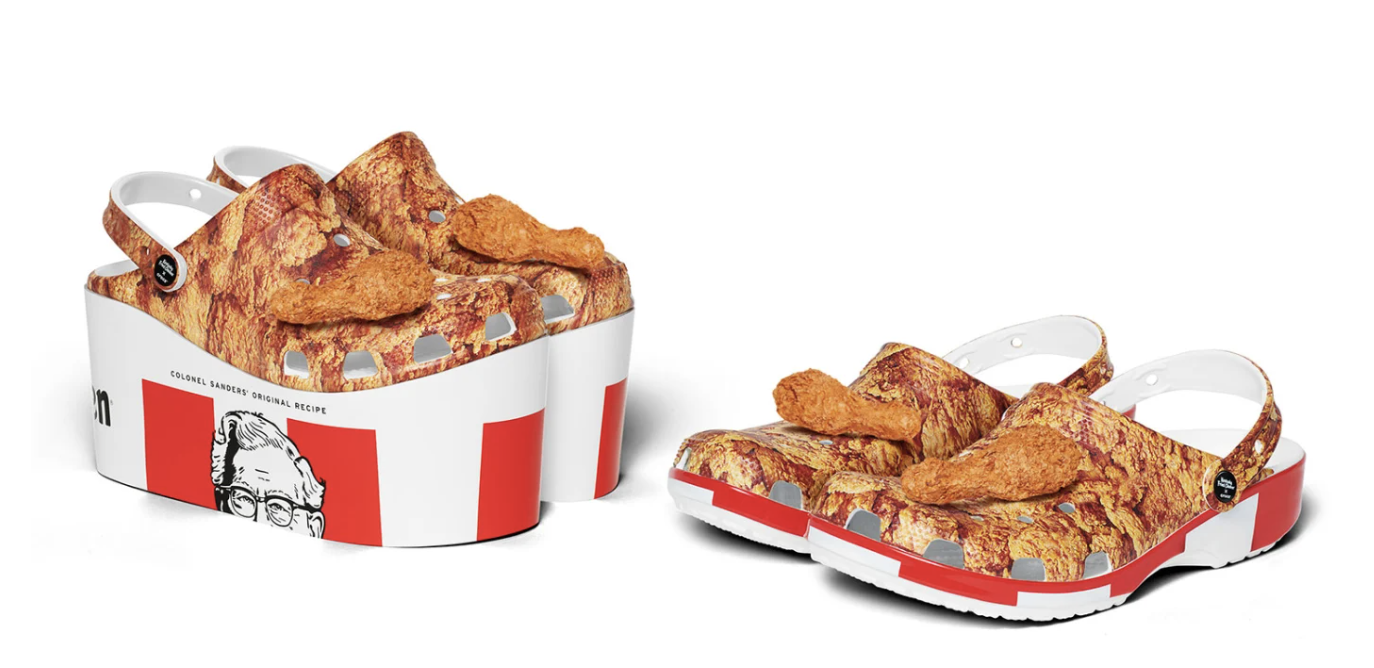 ‍Here's how to find your next brand partnership:
When choosing who to partner with, consider finding brands with similar values and beliefs to your own. For example, if you both offer high-quality items at a low price, then this could be your common ground. Make sure you go into the partnership with the same goals to keep you both on the same page, whether that's simply to boost sales or something else.
Another thing to ask is whether the partnership adds value to your customers. A great example of this is when Apple and Nike partnered to create Nike+, a product that would track their customers' workouts. Specifically, Nike clothing would connect to an iPhone to track the wearer's activity.
Beats just partnered with Kim Kardashian, but it's hard to recognize the value-add there besides the fact that the headphones now come in a different, more neutral color.
Brand Relevance
Your starting point, and the number one thing to consider when choosing a brand partnership, is consumer relevance.
You have to ensure that whoever you partner with, they are going to resonate and connect with your current audience. The easiest way to uncover and validate a powerful brand partnership is by using a tool like Affinio. Simply run a report on your own audience, and see which brands pop up as being highly relevant.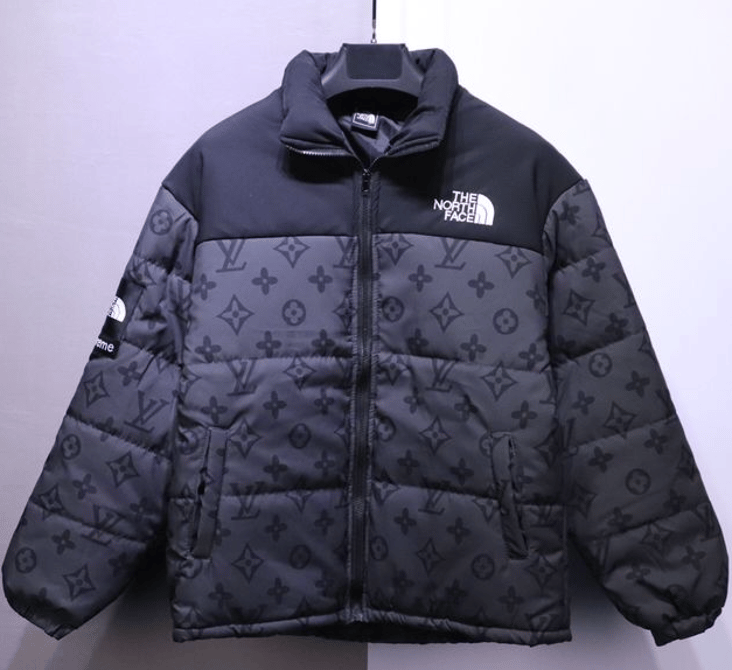 There's no need to only reference the top organic interests of your followers, since you can run a report that benchmarks all of your prospective brand partners against your audience's passions to request scoring of which aligns best. If you're not running a data-backed exercise like this, you could end up with a partnership that flops. Neiman Marcus and Target are good examples of two brands that did not have high audience relevance with one another. When Target partnered with luxury department store Neiman Marcus, the results were poor since Neiman Marcus's high-fashion audience is about being "edgy and standing out from the crowd", which is the opposite of the trend-seeking mass-market shoppers at Target.
Curious to know who would make an epic brand partner? Sign up to a trial today and uncover all our brand partnership capabilities.