[Interview] How WHO's 'Twitter First' strategy amplifies communication in real-time
World Health Organization (WHO) is the third most followed account among UN agencies on Twitter, with almost 3 million followers. With presence on over 11 different social media networks, WHO is followed by over 7.1 million people across different platforms by the end of May 2016. And for many Twitter users, WHO is the go-to place to learn more about lesser-known diseases or outbreaks. We spoke to Sari Setiogi, head of media monitoring and social media at WHO, to understand how the foremost global health agency uses Twitter to inform their wider communication strategy, and how it's helped demystify many health rumours and myths.

Audiense: What's the makeup of your social media team?

Sari: The team covers social media and media monitoring. We're a team of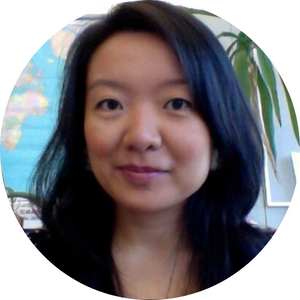 three people, including myself. We plan, draft and post contents, as well as continuously looking into the insights to know what works and what works less. We also monitor traditional media, as well as listening to social media as we see a very strong link between the two. For us social media is 99% listening - more about listening than pushing contents. We put a lot of effort into our listening as it enables us to understand what are the current public health concerns, rumours and how we can offer some information from WHO. It also helps us understand how people respond to contents that we tweet and post on other social channels - whether they understand them, whether they like them, etc.

A: Does your team manage all the WHO Twitter handles, including the country-specific ones?

S: Here at the Geneva headquarters, we take care of 11 social media platforms, which includes the @WHO Twitter handle. Our regional and country offices manage their own accounts. However, we work very closely, particularly during a public health emergency that has an international or global impact. For example, during our experience with Nepal Earthquake, we supported our regional office preparing contents and post material to their accounts. We also helped them develop a quick strategy. We're always here to support them when they request our advice in terms of crises. We also provide social media coaching for our regional and country offices.


A: How important is social media to WHO's wider communication plan?
S: For us, social media is complimentary to our other communication means. It has a unique value, where you can reach people in real-time and also get their feedback in real-time - which isn't the case with other means of communications like a press release or a poster etc. Over the years, we've seen how social media can play a big role for WHO - especially during outbreaks and emergencies. This goes back to why we listen to social media - we listen to what people are saying and this way we've been able to capture rumours on public health.

For example, as Zika virus is getting the world's attention, we started seeing rumours around the disease. We tried to bring the facts to Twitter:
A: Do you get a lot of response to this kind of information on Twitter? How receptive are people to advice?

S: We usually see significant number of retweets. We also have mainstream media picking up on this kind of information.

The Saw Swee Hock School of Public Health, National University of Singapore, did some analysis on how our tweets on Zika were retweeted and that people are listening to our myth busting on Twitter.

A: How much in advance do you plan your social content?

S: Our team meets with the bigger communications team twice a week to go through our editorial calendar - we are looking into health days, report releases, big conference, etc. Then we are also looking into what is being reported in the news. For example, when Robin Williams committed suicide, we decided to highlight our suicide prevention messages, without explicitly mention Mr Williams.

So we have a mix of planned and news-related material for social media that we tend to use.

A: What's the sign off process for content during emergencies?

S: In general, we use the same messages prepared for our spokespersons. At WHO, we treat social media as WHO online spokesperson.

A: Back in 2013, your coordinator for news and social media mentioned the 'Twitter First' Strategy for WHO. Since then, how much has that amplified your communication on Twitter?

S: Back then we were dealing with the H7N9 influenza outbreak which was followed closely by the international community. Due to the high global interest, the need for real-time information was inevitable, we saw the need to make information available publicly faster. So we decided to make some information available on Twitter first as it could save us at least 24 hours as we can get a tweet cleared faster than a web post. Like for many other organizations that often deal with emergencies, Twitter has become the go-to place for updates. Sometimes we received information late in the evening and we tweet at midnight so the information can be shared ASAP.


A: Outside of crises situations that you can't avoid, what are the biggest days and events for you in terms of social media?

S: We have World Health Day which we celebrate every 7 April. This is our flagship day - in fact our birthday! - and each year it has a dedicated topic.

Then we also have our annual meeting with our Member States, World Health Assembly, every May where we live tweet during the week. Since we also webcast the meeting, we are seeing even more people tweeting about it globally.

Other than that, World Mental Health Day (10 October) is always extremely popular. With nearly 1 in 10 people have a mental health disorder, this is clearly a topic that is close to many. One of our tweets on the day last year was our most retweeted tweet ever with over 9,300 retweets


A: How do you weave your content around projects. Considering WHO is a health organisation, it can be quite serious at times. How do you weave engaging content and ensure that your message gets across to the public?

S: Yes, most of the time we are talking about disease outbreaks and emergencies, which are serious topics. But it does not mean we cannot be fun.

For example, World Toilet Day (19 November). Sanitation and toilet are still considered as a taboo topic by many - it's disgusting as it means poo and pee. People don't want to talk about it, they giggle when they have to talk about it. However, at the same time, there are more people with mobile phones rather than toilets. In some countries, women and children were raped on their way to a toilet as they don't have one at home. So we need to highlight the issue - last year, we used Twitter Poll and the poop emoji on World Toilet Day. Some people thought our account was hacked because we used the emoji. But we got their attention because then they also read the other tweets that followed.


A: How does Twitter monitoring support your strategy?

S: For us, Twitter monitoring is important to listen and understand what people are saying to us, as well as their concerns on public health. Tweetdeck is key, and we craft Twitter Lists as needed (public and private).
Twitter is a big source of information where we can capture a lot of things that are being said about public health.

A: WHO is one of the few organisations that uses Twitter Alerts in times of crises situations. Tell me a little bit about how you use it.

S: It's a feature that can help us deliver an urgent, important tweet to people's mobile regardless data connection. So it could be extremely helpful particularly during an emergency, such as an earthquake. We have used it only few times so far - only for extremely important information during emergencies.

A: What has been your biggest win on Twitter?

S: Last year, we were given the award #GenevaEngage for being "The Most Effective Twitter user among International Organizations in Geneva in 2015" by DiploFoundation. That is, of course, something encouraging for the team. But we are also acknowledging day-to-day winnings, such as when we cleared rumors like what I mentioned earlier, as well as tweets from people who said they learnt something new from what we tweeted.

A: What's your Twitter strategy for the rest of 2016?

S: We are always looking to innovate, and to use new approaches to present public health to the general public. For example, just last month during the World Health Assembly - which is WHO annual meeting with its 194 Member States, we used the Twitter Q&A video feature.


During campaigns, we are looking to craft the optimal social media delivery for all the information we have to share. Stay tuned to see the latest from us!

A: You've been at WHO for more than 10 years. What changes have you seen? How do you think it's changed for WHO?

S: I think the perception of social media internally has changed tremendously. In the beginning, when I started, some people considered it for young people only. But over time, colleagues have realized that social media can be a serious, powerful communication tool and where the public actually listens. Our Director-General, Dr Margaret Chan, in one of her speeches to our Member States representatives acknowledged our use of social media, particularly Twitter.

Also back when I started, I was doing social media with other things. Now we have a team with full-time, dedicated staff focusing just on social media and media monitoring.

Want to hear more insights and opinions from digital marketing and social media professionals at some of the world's top brands and organisations? Check out the other social media interviews in our Spotlight Series, including the UN, Benefit Cosmetics, PUMA, Airbnb, Truffle Social, and many more.