Rachel May Quin
How to make a list on Twitter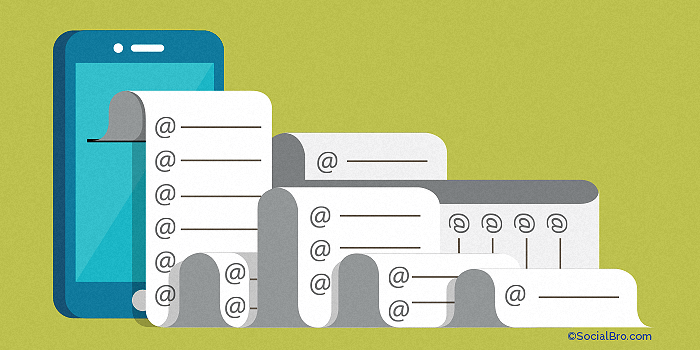 We firmly believe Twitter lists are an undervalued tool that every business should be using. How do you make lists on Twitter? It's actually super simple to make a list, you'll be up and running in no time. The hard part comes when you're deciding the purpose of your lists and who should feature in them!
Why should you make lists on Twitter? Well, lists make it possible to easily segment your community, keep you up-to-date with what's trending in your industry and allows you to monitor accounts without following them. Do you want to focus on bloggers in one particular location? Or are you interested in separating the wheat from the chaff when dealing with self-professed 'industry experts'? Put 'em in a list.
You can get your first Twitter list up and running in a matter of moments:
Navigate to the Lists page on Twitter, either by choosing the gear icon in the top-right hand corner of your homepage or by going to your profile page and selecting More.
Click Create A List!
Give it a name and write a description if you like. At this point, you'll also be invited to choose whether the list should be public or private, we'll explain the implications of this further down.
To add people to lists, simply search their name or username, select the gear icon next to their user info and select Add Or Remove From List.
A pop-up will appear showing you which lists you have already. Check the lists you would like to add them too, or uncheck if you'd rather remove them. Click OK.
Add or remove users as you see fit! There are limits to lists, you can read more about that on Twitter's guidelines. Make sure your users have been successfully added to the list by navigating to the Lists tab again and checking the lists.
It's as simple as that.
The things you can do when you make lists on Twitter are limitless, and we can help you out by offering you search and filter functions that'll enable you discover users that you want to interact with and defining certain criteria to help you build the perfect, informative lists. You can find out more about our List Management tools here.
Two important things to remember, Twitter lists can either be public or private:
A public Twitter list means anybody on Twitter can seek out your list and subscribe to it. Anybody you choose to add to that list will receive a Twitter notification to let them know, and they will be able to see they are a part of your list in the Member Of tab.
A private list is only accessible to YOU. Anybody you add to a private list will not be notified and will not be aware. If you'd like to use a private list for whatever reason (i.e. perhaps you'd like to create a list of your main competitors on Twitter, monitor their activity and stay up-to-date with what tactics they're using - maybe even 'borrow' a few...), double-check it is private to avoid embarrassment.
Want to know more about Twitter lists? Check out our blogs on how to subscribe to a list on Twitter or how to delete lists on Twitter. Happy list creating!