Leticia Polese - Content Marketing Manager
[Interview] Monica Zaldivar on the hard work of a community manager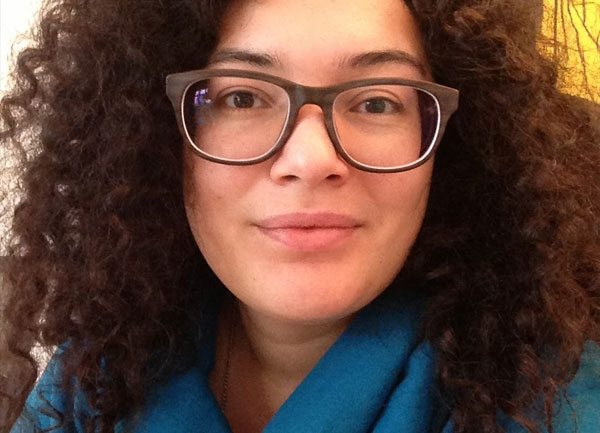 "Usually teams have a set of assumptions on how things should be, but user's feedback always surprises us and reminds us how important is to keep in touch with them", comments Monica Zaldivar, community manager at Zoobe.com, which develops mobile apps "combining animated 3d characters with speech-analysis and rendering in the Cloud".

Monica has been working as a community manager for a variety of startups for over four years and has been a user of SocialBro for a while now. In this interview, which is a result of a case study we did with her, she has offered to share her experience with our readers. Feel free to comment and share your own!



Hey Monica, could you please explain to our readers what is it that you tend to do on a daily basis?

At the moment I have shifted a bit from Community Management to Communications and Social Media, but as many other CMs, my job involves a bit of everything. I write texts for the blog and our Social Media channels, I monitor our brand, I gather feedback from our users and pass it on to the team, I work on reaching out to our potential users and reviewers, I check with whom we should be starting conversations and cooperations and where to invest our efforts and time.

As I said, lots of multitasking and having everything under control all the time. That is why I need useful and easy to understand tools like SocialBro on a daily basis.


Which aspect of your work would you say you enjoy the most?

I definitely enjoy solving people's problems and improving our services and products while I am at it. Meaning that every interaction with our users bring us insights on how they use our apps and what they don't understand about it, which is always quite fascinating.

Usually teams have a set of assumptions on how things should be, but user's feedback always surprises us and reminds us how important is to keep in touch with them. So that's definitely the part I enjoy the most, helping our users and understanding what they need, so I can give better insights to the team.


Why do you use SocialBro?

I have worked mostly with startups, which means tight budgets, big workloads and developing as many skills as possible in the shortest time. So as you can imagine, SocialBro has saved me plenty of times. As a Community Manager you also need to understand what everyone in your company is doing and have a visual and easy way to show them what you are doing.

That is where SocialBro is so helpful: I can showcase to others in 5 minutes what has been our progress in the last weeks, how I can effectively listen and understand who are our followers, and even more importantly, what other things these people find interesting apart from us. On top of that, the SocialBro team understood us Community Managers and gave us the option to pack all this information into a PDF that I can send as a report in less than 2 minutes.


Can you give some examples of how you use our platform?

I would say after the first minutes playing with SocialBro I was totally sold. When you sign up, you get to see a very visual overview of who your followers are and the ones you follow. The insights that SocialBro provides me and our team with have been invaluable. What are the topics they are interested in, location, age, languages and when are they active and engaging with you. That is exactly what I always wanted to know and Twitter was never providing me with.

With that information, SocialBro allows me to adapt my texts and messages to the audience I know I have, find inspiration of topics that I know are useful to them and maybe the feature I use the most, make the timing of my posts each time closer to perfect. I also appreciate the open and collaborative mindset of the SocialBro team, which seeks cooperations with other teams I admire, such as Bufferapp. Thanks to their work together, I can choose the best way and time to post Zoobe updates and tweak it every week.


What would you say is the most useful feature of SocialBro?

The analytics are really cool and visual, and my favourite insight is without a doubt "Best time to tweet" because it is something no other service that I know offers for free. I am aware that the analytics in the free version only take into account 100 top followers, but it is definitely a killer feature. It gives you a taste on how clever SocialBro is and gives you a reason to upgrade.

Then I really find the tagclouds useful as well: it helps me to figure out the interests of my followers and which topics resonate to them, so when I am choosing what content to share, I am much better at it!


What results have you achieved from all this hard work?

The first result I achieved with SocialBro was without a doubt wowing my workmates. They can see now how Twitter is not only about just tweeting and realise that the possibilities to connect with people are there waiting for us to make the most of. In the long run, keeping track of how you are doing and your growth is something all companies I have been in were demanding.

In a personal level, SocialBro is my way to evaluate myself: what worked, what I forgot to pay attention to, am I moving in the right direction? I never lose sight of what is really important for my followers thanks to the reminders SocialBro sends me with their reports and analysis.


Which other Social Media tools do you use and why?

Buffer is amazing to schedule your daily discoveries fast and easy so you are always surprising your followers with awesome content anytime. Combined with SocialBro's "Best time to tweet" analytics and with Pocket, it really helps you to deliver great content spreading throughout the day to maximise the impact.

Mention is the best service I know to monitor your brand name: it gives you real time alerts of mentions across the whole Internet, filters and prioritizes the important ones and let's you answer fast and easy people talking about you.

I am also trying to decide if HootSuite and SproutSocial would be my way to go for a one-stop solution to manage all our communication channels. It's hard, because I really like to curate and post manually, choose what is best for each channel and keep the copy fresh and different in each. Another big issue is previewing how actually posts will look like, and none of them are really giving you that. But staying manual at this point is not that scalable, so I need to make a decision soon! I'll let you know my final decision when I have one ;)


Which social media and marketing blogs do you usually read?

I was totally in love with Undrip, a website and app that will give me the feed of the most popular links within my Facebook and Twitter network. Sadly they shut down recently, but they are working on even a better thing, so I can hardly wait for it.

But more on the side of information sources, http://allfacebook.de/ - http://allfacebook.com keeps you up to date on each move of Facebook, and they do at least one per day. Then Social Media Examiner, Francisco Rosales' SocialMouths and Jeremiah Owyang's Web-Strategist give you a deeper look into what is going on and where are we are actually heading. If you can only read one, then definitely Jeremiah Owyan's: he is my hero.

Also Jan Heinemann in Germany is always curating the best content on new trends and strategies in the Online Marketing/ Social Media field, so if you are working in Germany that is what I would recommend. His Social Media Checklist made together with Jan-Hendrik Senf is genius:

I also have to say that sometimes blog posts are too long and I prefer my Google+ circles of interesting people posting about all kind of things. I am quite disperse and curious about everything :P My favourites are the ones curated by Robert Scoble, even circling them is quite a big information overload.

Want to learn more from leading industry professionals? Check out our social media interviews to hear exclusive insights from marketers at brands such as NASA, O2, FIFA, The United Nations, River Island, and more.