Rachel May Quin
3 bite-size insights into the FMCG sector
FMCG is a hugely diverse category. From Pedigree, Snickers, PepsiCo and Berocca, there are plenty of moreish campaigns from major brands battling it out on the consumer playground. With shelf space more competitive than ever (and some essential products struggling to stay on the shelves full stop over the last few years), plus a shift toward online purchasing, brands have been hard at working staying front of mind.
On paper, 2020 and 2021 were good years. This sector grew by an impressive 10.4%, but the focus now is to build on that performance while navigating potential future challenges. With that in mind, let's dig in to the best of the best FMCG campaigns!
1. Reimagine customer engagement
We all know the impact the pandemic has had, so there's no need to repeat it. What we loved about FMCG brands is their adaptability and creativity in finding new ways to reach customers, particularly around those high-value times of year when their product is a natural fit. With pandemic restrictions meaning fewer people were likely to be trick or treating on Halloween, Mars decided to reimagine spooky season with Treat Town.
This digital experience not just intended to drive sales of Halloween candy - which accounts for 13% of the $3.6 billion annual sales in the US alone - but to bring people together. People could download the Treat Town app, select an avatar, decorate their front door and place themselves on an interactive map with their friends and family, and recreate the door-to-door experience collecting candy credits, redeemable on the Mars site. Memorable, fun and a great way for Mars to still capitalise on that key holiday period.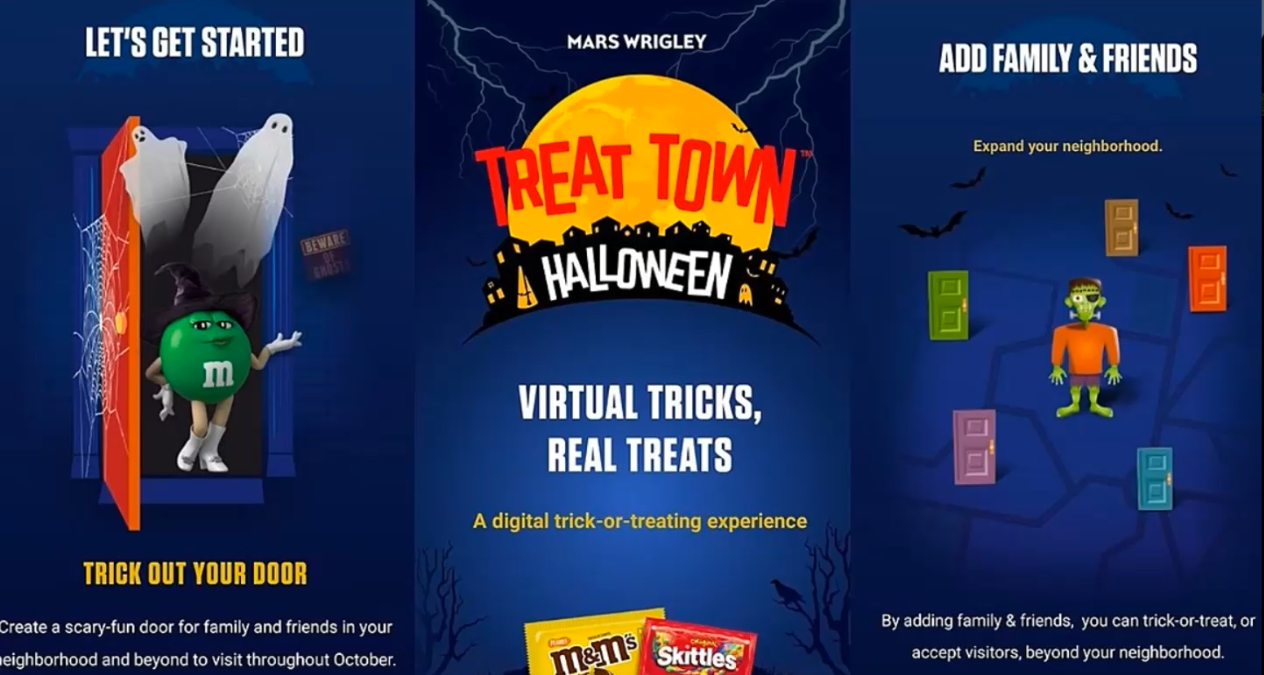 Another brilliant example comes from Cadbury, who took the idea of a traditional Easter Egg hunt to create an experiential campaign that combined online excitement with offline rewards. Cadbury Worldwide Hide, created with VCCP London, allowed people to hide a virtual egg anywhere in the world, creating a virtual hunt for their friends and family. It could be a place you visit all the time, somewhere you've always dreamt of visiting together, or just in your own town.
This campaign is particularly clever because as well as hiding virtual eggs, people could choose to buy an IRL limited-edition egg for their loved ones. It also fits perfectly with Cadbury's mission statement to show there's a glass and a half in everyone, by providing that hiding can be an act of generosity in these unusual times.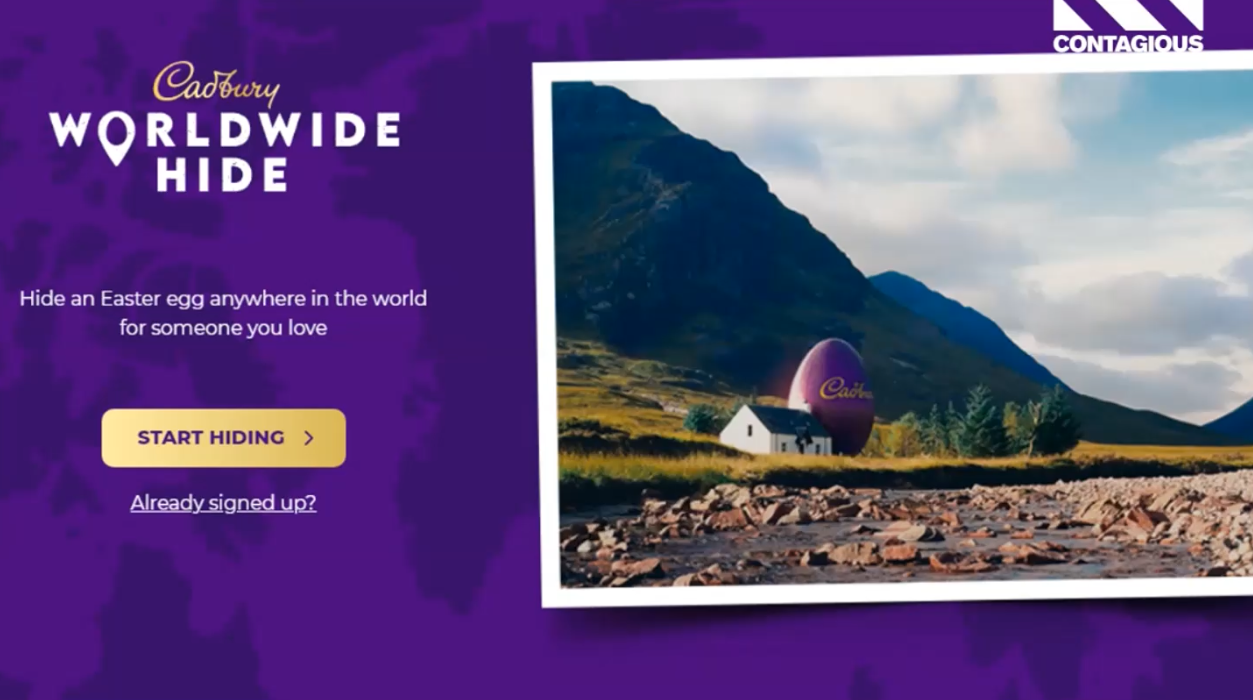 2. Take ownership of a moment
During the alcohol sector spotlight, we saw some interesting examples of brands owning certain times of day or seasonal moments. The same trend can be seen with FMCG brands, claiming times of day, moods (as we'll see shortly) and even life stages. In Vietnam, Berocca - maker of effervescent vitamin tablets - had a for being a specialist health supplement, for when people have been under the weather and need a boost. Berocca turned this assumption on its head by positioning itself as an energy booster, identifying a nationwide moment they could claim… the 2pm post-lunch slump.
Using a catch, connect, convert framework in their campaign, they focused on reaching people at their sleepiest and made Berocca the go-to product for extra energy. The campaign stretched across formats, utilising paid social, video content and even a TikTok dance challenge spearheaded by major pop artists which had over 400 million views. Best of all, Berocca enjoyed a 223% increase in sales and 67% of people claiming they could recall Berocca's association with the early afternoon energy slump.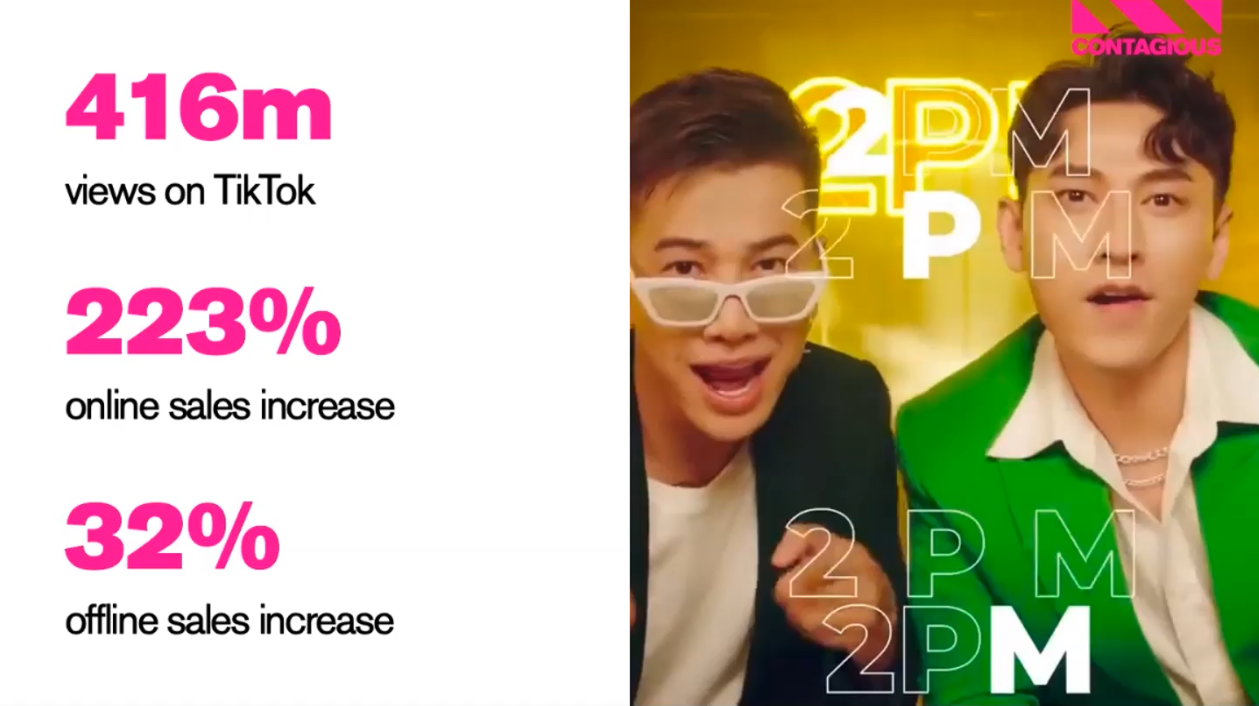 Pet food brand Pedigree didn't just own a moment, they created an entire life stage to capitalise on with Baby Step into Parenting. Slotting perfectly into Pedigree's mission to make the world a better place for dogs, the brand cleverly identified an emerging life stage between adulthood and parenthood. 83% of millennials are delayed parenting and while they might not be ready for a baby, there's never been a better time to adopt a fur baby.
This campaign played on comparing the difference between parenting babies and dogs with clever video content, and they also provided the tools people needed start their new family. Prospective pup parents could combine their needs and characteristics to match them to their perfect pet using an algorithm, and working with nearby shelters, pushed people to adopt. To quote the agency Colenso BBDO, "Couples became parents. Shelter-dogs became family-dogs. And babies waited their turn."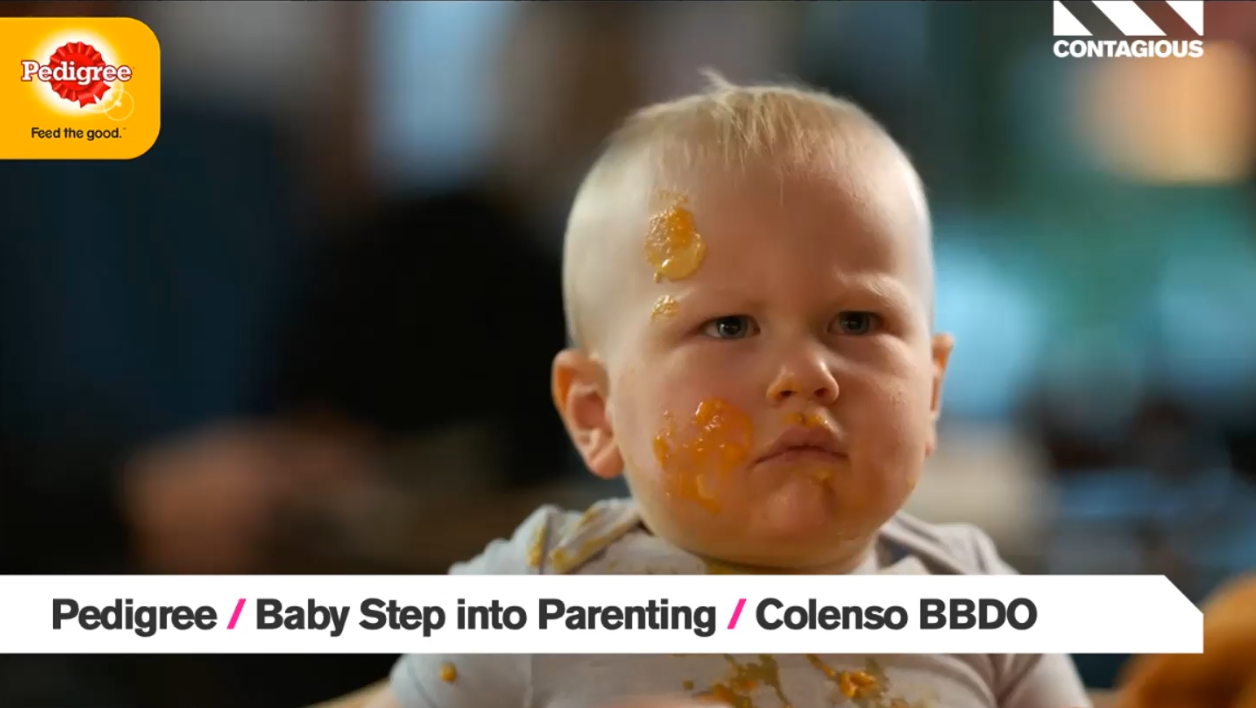 3. Build a memorable brand
Perhaps easier said than done, but two of the most enjoyable and recognisable campaigns in this session came from Snickers and Heinz, who have honed their proposition and brand recognition over many, many years. Instead of resting on their laurels and enjoying their high levels of brand recognition, they took a defensive strategy to ensure that when people thought of their category, their product immediately came to mind.
Take Snickers for example, who for the last 10 years have used the slogan 'You're not you when you're hungry'. Playing on those relatable hangry moments, the brand has been able to firmly establish itself as the confectionary of choice. With Hunger Insurance, they took things one step further, by offering to pay out in Snickers bar for the mistakes you might have made when you were hungry.
Using AI and a legit law firm, people could submit claims online for hunger-related mistakes and receive a pay out of up to 50 Snickers bars, redeemable online or in-store. This directly resulted in a 2,018% uplift in weekly sales and a 21% increase in foot traffic to participating retailers. It also continued to establish Snickers leading position, with a 30% increase in brand association with hunger.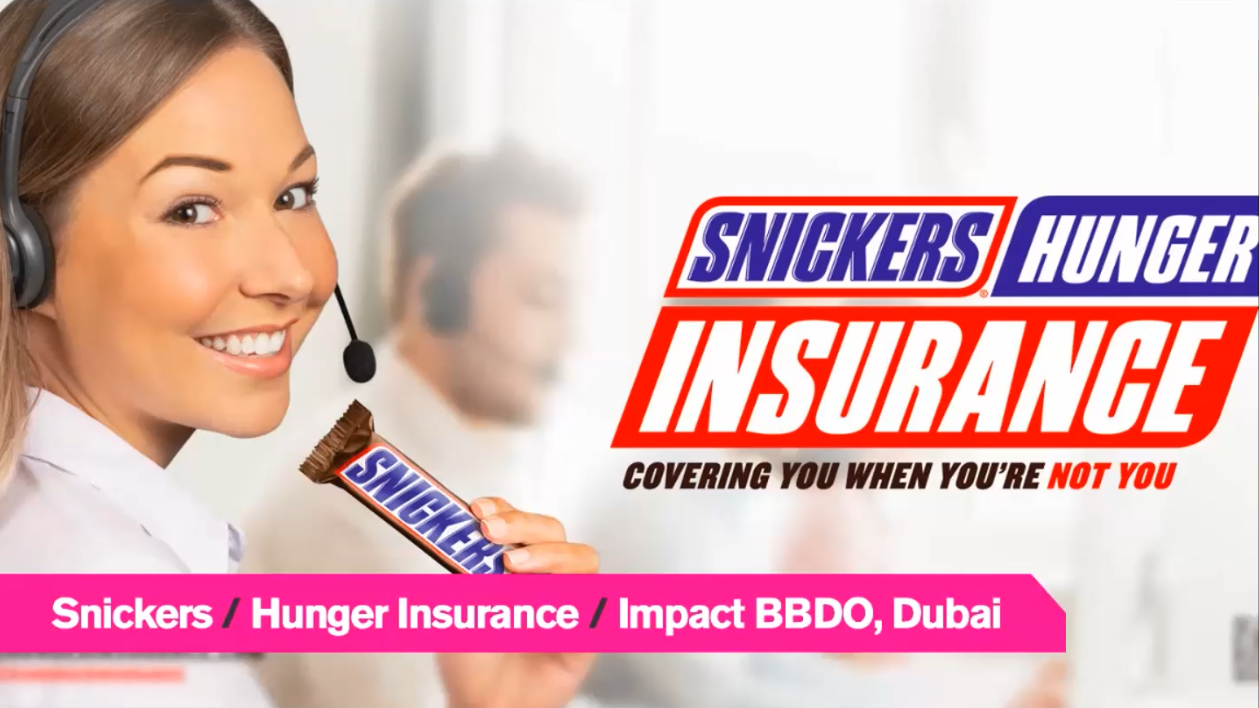 Speaking of memorable brands, our final campaign from Heinz in Canada focused on proving that when it comes to ketchup, there really is only one choice. They filmed an experiment, in which they asked people to draw a ketchup bottle. Nearly every participant drew a Heinz bottle, featuring distinctive brand assets such as the glass bottle, the name and even the 57 varieties logo on the neck.
But they didn't stop there. They used these drawing in their out-of-home campaign to illustrate to the public just how iconic Heinz ketchup is, plus they used the designs on actual bottles sold in-stores. Mike Dubrick, managing partner at Heinz's Canadian agency Rethink, told Contagious that what this campaign did was show that even today, Heinz is synonymous with ketchup, defending their position as a market leader in the space.