3 ways to use competitor analysis in your Twitter Strategy
Competitor analysis… If you aren't incorporating it in your Twitter Strategy, you can be sure that your competitors definitely are. Whether it's a basic analysis to understand who your key competitors are, or full blown research to see how you can take advantage of your competitors' followers on Twitter, keeping an eye on your competitors will keep you ahead of the game.
So how do you ensure that you're in line with the competition, and more importantly, how do you gain actionable insight to get you one step ahead?


Benchmark against your competitors
SocialBro allows you to benchmark yourself with your industry through an 'Industry Benchmark Report'. It also lets you to compare yourself with two other competitors in one report to see where you stand against them, in terms of followers, following, community intersections, languages, locations, bio tag cloud and other parameters.
Benchmarking is a great way to understand how far advanced (if at all) your competitors are in their Twitter marketing strategy. It also offers you insight to help improve your own content strategy on Twitter, and get ahead of your competition by taking advantage of competitor insights like languages and locations of their followers and focusing your efforts on those target groups.
Explore the individual users behind these statistics and launch campaigns after you've segmented the audience into Tailored Audience Lists.



View in-depth stats about your competitor's audience
The first step in researching your competitor's Twitter audience is understanding their activity. How active are they? What are they tweeting about? Is your competitor's audience made up of potential customers? Where are they located? Have you thought of targeting your competitor's audience and leveraging them for your gain?
It's easy to determine this insight into your competitor's followers with SocialBro's 'Insights Report'. Looking at the 'Bio Tagcloud' will give you a holistic overview of the makeup of your competitor's followers. You can easily cross compare the results of your own audience and see how similar or different your audiences are. The best part? You can actually click on the different keywords to see the individual users behind the stats - making it easy to target the right subset of your competitor's audience.
You can see the number of followers who are 'individuals' or those that fall under 'corporate' and sift through the individual users, to ensure that your paid campaign is directed only towards relevant individuals and not corporate accounts.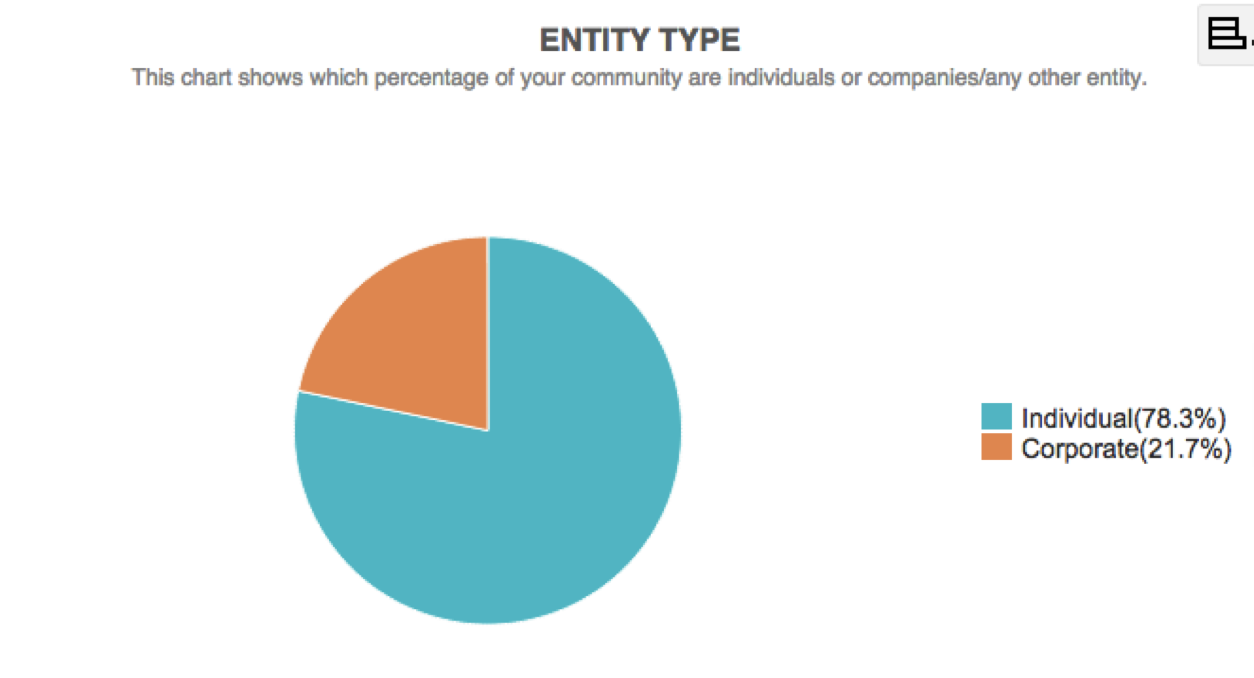 Target any subsegment of your competitor's audience
Now that you've gained comprehensive insights into your competitor's audience, you can apply highly focused targeting and segmentation options to help you find the most relevant audiences for your campaigns.
For example: Let's say you're Zara and you're looking to build a customer prospecting campaign on Twitter, you'd like to target the followers of Topshop and H&M but the first step is to determine if there is any overlap in followers, as the main objective of the campaign is to reach out to new audiences. An overlap analysis of the three brands on Twitter would look like this.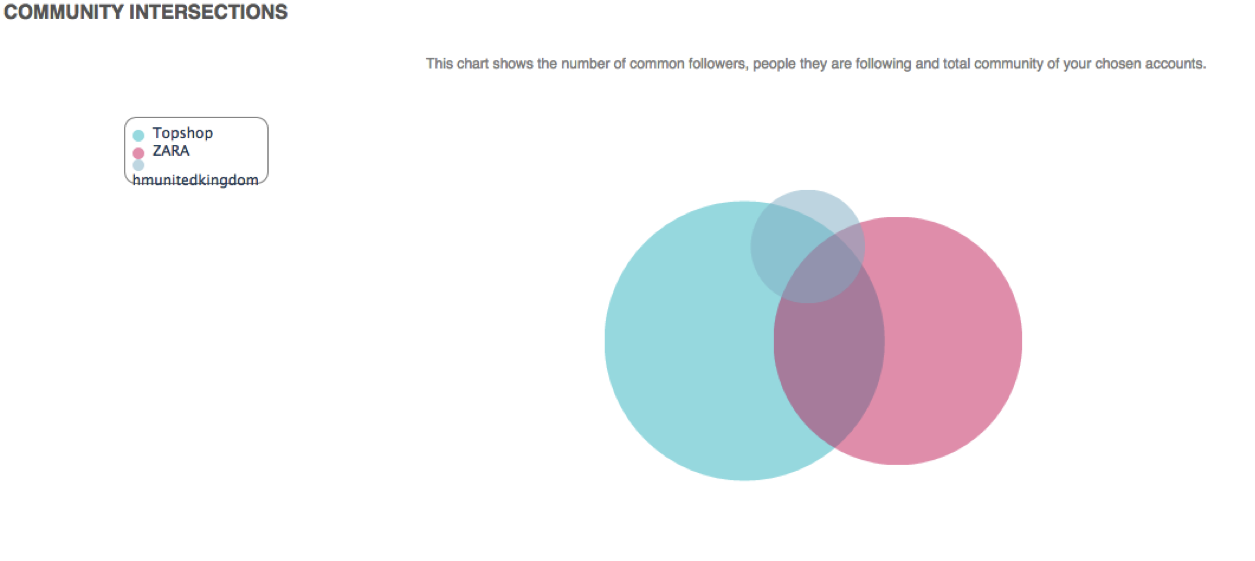 With this information, you can click on the intersection and ensure that you only include the relevant individual users who aren't already following you.
There's a wealth of information and data you can get from analysing your competitors on Twitter and if done right, not only can this insight be used to launch paid campaigns, but can also be fed into other areas of your marketing to improve targeting and enhance your position against your competitors.
Want to see SocialBro in action? Contact us to schedule a demo.