Leticia Polese - Content Marketing Manager
4 perspectives on the role of social data in the new normal
Some experts are saying that the brands that invested most in their social relationships are the most prepared to face the current crisis. This "new normal" tests everyone: "Companies, organisations and Government need insights, they need to know what has changed, and what stays the same," said Ray Poynter in the article Organisations are flying blind – social listening can help, published on our blog a month ago.
Social is reinforced as a key source to obtain information on people's conversations, their feelings, how they are occupying their time, the different communities that are being configured… "Find out what people are saying to each other, decode what they mean, and analyse what it means for your business," advises Ray.
Learning what really matters
The current situation will help marketers to use social data to understand their audiences better, says Philip Lynch, independent consultant and lecturer at University of Westminster. "I hope also that brands will get more clarity on their role in people's lives and take more responsibility for it."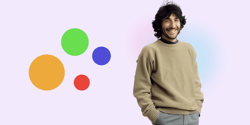 Philip comments that as a consequence of lockdown, conversations at all levels are being channelled through social, and that people are sharing their feelings and reactions to adversity, often at a profound level. "Some brands may be openly discussed less, but the customers of all brands are talking about themselves more. We are learning what really matters and far-sighted marketers will apply this knowledge as part of the 'new normal'," Philip describes.
Breaking through assumptions
Every part of our lives is being disrupted hugely by the confinement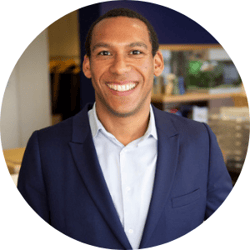 measures, everything from our family lives to our ability to earn a living, the socio-economic impact of that is tremendous. Kim Smouter, ESOMAR Head of Public Affairs & Professional Standards, claims that through social data and opinion research, we are able to break through assumptions about those impacts that may just not be true. "In a time of great change, we need robust compasses to make sure we're not travelling down a road that we may not wish to go down."
Kim shared with us the website where ESOMAR is endeavouring the publication of research on the impact of Covid-19 on our lives, societies and economies. "Now more than ever, taking evidence-based decisions can really make a difference in restoring a semblance of normal quickly, and boosting societal trust and confidence at a time when we need both the most," Kim says.
We are social animals
Around 20% of the global population is in some sort of lockdown now, so the world is pretty much online at this moment. Rayna de Lange, CEO at DeLange Analytics, focuses on the fact that nothing is the same now in terms of how we communicate with family and friends, how we shop/what we shop, the community feeling, no matter of race, country or financial status, how we help each other.... In her opinion, Covid-19 has impacted on the quantity of social-media data now when so many of us are living, working, exercising, existing entirely at home. "We are social animals. We need to communicate and most of it happens now digitally," Rayna says.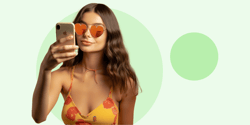 Rayna claims that to understand consumer behaviours, it's mandatory to do social-media research and analysis, complemented by other types of data and analyses, if we want to get the full picture. "This evaluation will help brands, businesses as a whole and institutions to talk to people in their 'language' and be heard."
The shape of communities are changing
The resilience on an individual and national scale that we are witnessing has a specific relevance for the future as we examine social data to understand how established patterns of behaviour and the shape of communities are changing, according to Philip Lynch. "If we observe that some connections or networks are unravelling, maybe they were never that strong in the first place."
According to Philip, the same applies to influencer marketing: are people moving closer together or further away? "Keeping close watch on the interplay between influencers and their audiences will tell us a great deal about the underlying strength of those relationships moving forward". The consultant comments that we are also likely to see new communities forming and that social data can help us to identify those relationships likely to endure beyond the pandemic.
"We're living in a world where we now understand that media audiences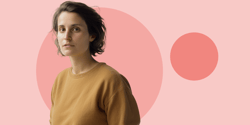 are not at all monolithic. And this concept becomes hyper-relevant in the 'new normal' times we're living in," says Marc Geffen, VP, U.S. Strategy & Research at Pulsar Platform. Marc highlights that while there is truly a collective experience happening – "We're all in this together!" – it's also true that different affinity groups or demographic segments will respond to the new realities and new trends in different ways. "It's not enough to assume a generally popular idea will apply to the specific audience you care about."
Marc shared that in Pulsar "we always look to map the different communities within an audience, measure the extent to which they are connected, and understand the persona that each community represents". Armed with a detailed audience map, according to the researcher, you can make decisions about:
which segments to prioritize in marketing and design planning (e.g. which segments are catching a trend upstream?)
how to seed certain messages or content into different communities (e.g. is one segment excited about "new normal" opportunities while another is filled with anxiety)
how to serve up content or experiences that target the intersections between communities
What about you? How do you think social data can help understand the new normal and respond to consumer behavior right now? Let us know what you think in the comments below.
Original photo by Jeffrey Blum on Unsplash.