Rachel May Quin
6 ways to measure the success of your Twitter Ad campaigns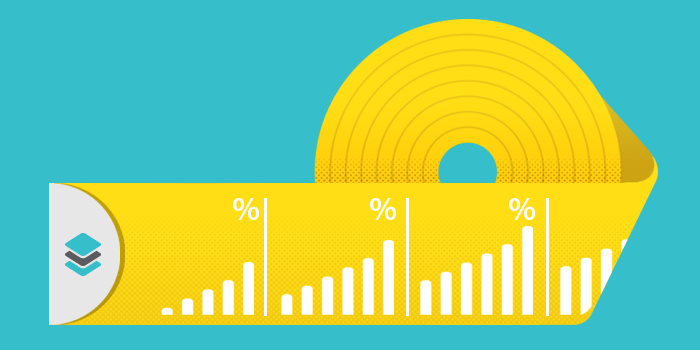 Twitter the platform of choice for marketers, with 83% using Twitter as part of their marketing activity. How many of that percentage are accurately measuring the success of their campaigns and highlighting areas for improvement? Here's how to measure the impact and success of your Twitter Advertising campaigns, using Audiense, and get the most out of this versatile marketing channel.


1. Click through rates to your website
Tons of followers is great to see, and it's true that 47% of people who follow a brand are more likely to visit your website, but followers don't tell you enough about how successful your Twitter campaign has been in the long run. Before you initiate any Twitter campaign you need to outline the objectives. If the aim was to generate more leads or drive more traffic to your website, you want to be able to see how many Twitter users are clicking your links. If you're using a paid Twitter ad campaign, you can measure how many clicks your links are receiving easily within your Twitter Ads campaign dashboard. Twitter will track these automatically for you and show how many link clicks your campaign has racked up. Strengthen this data by creating custom URLs with Google URL builder, which will help you construct a clearer picture of exactly where your web traffic is coming from, then entering this custom URL into a link shortener such as Bitly, which can track the number of clicks.


2. Track conversions
It's possible to track actual conversions in the Twitter Ads platform allowing you to hook up your website with your Twitter campaign efforts and measure your ROI more accurately. By tracking the behavior of Twitter users on your website after viewing or engaging with your ads on Twitter, you can identify the ad campaigns that are truly driving leads or sales. Setting up Twitter to track conversions on your websites within the Twitter Ads platform simplifies the process of attributing conversions beyond the last URL click. Learn more about setting up conversion tracking with Twitter here.




3. Monitor campaign hashtags
To access a holistic view of your Twitter ad campaign success and evaluate the spread and engagement within your campaign in a wider context, make use of Monitoring reports. With Audiense Monitoring, you can create custom reports based around the keywords, hashtags, and URLs that interest you the most to track the progress of a specific ad campaign. Search for real-time and historical data relevant to your Twitter campaign. With only 10% of Twitter users on average following a brand after engaging with their original ad campaign, Monitoring provides essential data based on the entire audience interacting with your campaign. Using Audiense, take your audience list and filter out the users following you, then create a follow up ad campaign designed to appeal specifically to the potential 90% that didn't follow you, in the hopes they'll be prompted to follow your brand and make a purchase.


4. Gain insight into your follower growth & churn from ad campaigns
72% of Twitter users that follow a brand are more likely to purchase a product from that brand. Gain an indication of both the quality of your followers and your campaign by observing the number of followers you gain during your campaign, and the percentage of follower churn you experience. The more followers you can retain during and after a campaign, the stronger your Twitter audience and the better quality lead those followers are likely to be.
A high follower retention rate, cross-referenced with data such as engagement levels and inactive users can provide a valuable indication into how effective your overall Twitter marketing strategy is. If your new followers are dropping like flies, find out why. Are you engaging with them? To go deeper, compare your retention rates to data such as your level of influence. Are you influencing swathes of followers or barely making a ripple among your audience? The ability to gain lots of new followers and retain them is the mark of a successful Twitter ad campaign.


5. Assess the impact of your Twitter ad campaign
Twitter ad campaigns allow you to set objectives that suit your goals. For example, with Twitter Ads you can set the objective to generate leads on Twitter, drive more website clicks or conversions, encourage more engagement with your Tweets, or increase your number of followers. Even though Tweet engagements may not be the primary objective for your Twitter ad campaign, you will most likely end up with some retweets and favorites - though you will not be charged for these if they aren't your main campaign objective. This is an indication of whether your content is appealing to your audience.
A core component to the success of your campaign is the quality of your content. Good quality content in a Twitter ad campaign will drive higher click through rates and more engagement, and is the secret ingredient to a successful campaign. Luckily, it's possible to track the progress of your Twitter campaign and make adjustments both during and after. For example, if you notice that your Tweets aren't performing as well as you had hoped, or your campaign is struggling to spend the budget you allocated, try different types of copy in your Tweets to test whether it changes the impact of your campaign. You can also test variations of content for your ad campaign, segment your audience further for better targeting, or increase the scope of your audience if needed.


6. Chart progress
The most effective way to truly measure the success and impact of a Twitter campaign is to chart your progress against past performance. There are a number of crucial metrics that you should be measuring during and after a campaign. To efficiently chart progress over long periods, compare the factors that mean the most to you, such as website traffic, account growth, or engagement over a selected time period. You can also enlist Audiense tools to follow-up with the Twitter users that engaged with your campaign. For example, Discover Retweeters can be used to delve further into the users behind the retweets. Browse profiles, search for common interests, and add to a list to create a tailored audience that can be used to retarget users in your next campaign.
That's our 6 nifty tricks to measure the success of your campaign and help you highlight areas you need to improve, for more effective Twitter ad campaigns.
Want to share how you act on campaign data and make improvements to your Twitter ad campaigns? Leave us a comment below!