Rachel May Quin
7 Inspirational Twitter Contest Ideas For Your Brand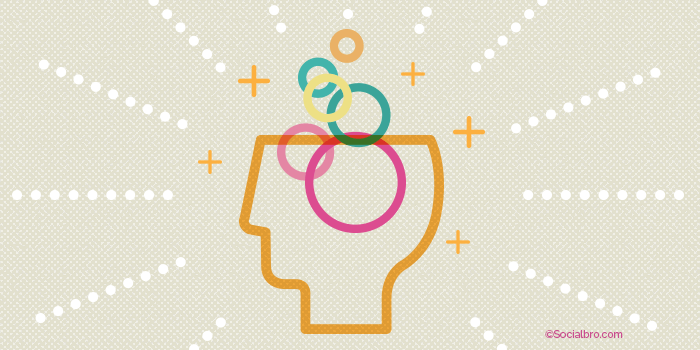 It's Twitter contest time! We have the must-see ideas and examples to get you inspired. Once you've checked out Twitter's contest guidelines, and you're ready to get creative, here's seven Twitter contest ideas and examples to help you plan an excellent contest of your own.



1. Photo contest
One the the simplest and most engaging Twitter contest ideas involves user-generated content. A photo contest lets your participants showcase their creativity. With almost everyone having a camera on their smartphone anyone can get involved. Just ask users to Tweet a photo of them enjoying your products or services using your designated hashtag.
2. Twitter Sweepstakes
Twitter sweepstakes are a straightforward way of giving your email database a significant boost, building your Twitter community, or increasing brand awareness with Twitter. All you have to do is ask participants to carry out a certain action to enter and choose a winner at random. Just make sure to set limits on how many times participants can enter to avoid spamming on Twitter!
There are three ways you can use Twitter sweepstakes for your contest:
Enter your email address: Include a link to a landing page where participants can submit their details, or alternatively you can use a Twitter Lead Generation card. By doing this, you'll automatically collect participants' email addresses in one simple click, which you can use later for the prize draw.
Tweet a particular hashtag: This is a very simple concept. Simply ask people to Tweet a hashtag chosen by you and then choose one lucky winner! Make sure you set out some rules. You want to make sure people are Tweeting relevant content and not just hashtagging wildly in the hopes of winning. This concept works well with some guidance from your brand, such as 'Tweet your best experience using our product'!
Follow and retweet to win: A quick way of building a Twitter community and getting people to spread awareness of your brand through retweeting too. Win, win! A simple 'RT to win' works too.


3. Caption contest
Caption contests are the epitome of fun! It's an easy and quick Twitter contest idea to put together. Just ask your followers to Tweet a caption for the photo, and include your contest hashtag to make it easier to track their entries. Choose the most creative caption and you have a winner. Easy peasy.


4. Celebrate a milestone
Everyone's favorite ruthless businessman Sir Alan Sugar likes to celebrate the little things in life, as demonstrated by his Twitter contest back in 2012, which asked followers to guess when he'd hit two million followers. If your psychic powers paid off, a signed copy of the entrepreneur's autobiography was up for grabs. Use this creative Twitter contest example yourself and get your followers excited about the big Twitter milestones for your brand.




5. Fastest fingers first
The entire premise of this type of contest is to choose a winner based on who replies first! Sounds simple right? Well, yes. It doesn't require a whole lot of creativity, all participants have to do is be the first to Tweet back to you. Mix this Twitter contest idea up by asking questions for your participants to respond to quickly. Keep your eyes peeled for that first Tweet to come in for accuracy!


6. Best answer wins
Sometimes all you want from a Twitter competition is some light-hearted fun to give your brand a positive boost. 'Best answer' Twitter contests are exactly what you need. Here's a couple of our favorite Twitter contest examples for creative answers!
Innocent Drinks ran the #tweetforaseat contest, inviting their followers to Tweet who they would take to the Olympics and why, for a chance to win a pair of tickets to different events at the London 2012 Olympics!




KFC offered a $20,000 scholarship to one lucky student for the best Tweet sent using the hashtag #KFCScholar. Here's the one they picked.


7. Tag friends
If you want to run a Twitter contest or campaign that spreads as far and wide as possible, ask people to tag their friends to get involved in the action. An example of this Twitter contest in action comes from Zomato, a website which helps people find great places to eat in their local area. They ran #MyLastMealOnEarth, all you needed to do was begin your Tweet with that hashtag, tell them what your last meal would be, and tag the people you'd share that meal with. By tagging other users, this contest got others involved for the chance to win some freebies. Delicious.

There's our seven Twitter contest ideas and examples designed to help you start planning your very own. Now you're suitably inspired, have a look at our essential Twitter contest guidelines, which comes with a free printable checklist for you to work through, or how NOT to run a Twitter contest!
Got any Twitter contest ideas up your sleeve that we haven't shared here? Let us know in the comments!