8 expert tips for supercharging SEO with social media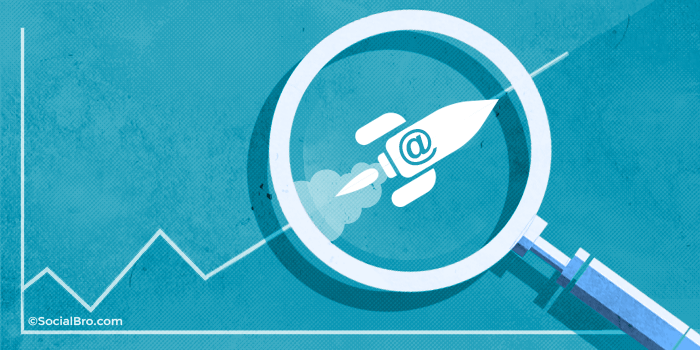 Good brands should be terrible at hide and seek. They should be seen and heard. If you even think about their area of expertise, they should be the first thing on your mind. Brands are already spending increasing amounts to get themselves noticed on social media, but with over 45,000 searches on Google every second, SEO should still be a key consideration in your web activity. But did you know you can improve your SEO with social media?
We've spoken to a host of experts and agencies from all over the world to get simple, practical advice on the matter. They have decades of experience between them, and their clients include names such as Starbucks, Russel Athletic, Ticketmaster, BMW, EMI, Fruit Of The Loom and many more. These are some of their core tips that you need to know about improving your SEO via your social media efforts:


If It's Trending, People Start Searching
"Use Twitter as a source of new content ideas. Everything happens on Twitter first. As soon as you hear about something new, create a page on your site which is optimized for SEO. Being the first to publish a page on a new topic can give you a significant long term advantage in Google." - Christopher Evans, SEMetrical
If you're already plugged into social media and constantly looking for the next real-time trend to jump on, you can take that awareness a step further to improve your SEO. By jumping on these trends to get relevant content up, you can get the best seat at Google's table before your competition even arrive at the restaurant. If you want to get extra specific, use a keyword tool to see what terms around that trend are already getting high search traffic to maximise your opportunities.
Google Rewards Awareness
"Natural social activity, designed to be social, rather than to sell, will help your brand awareness, which in turn should cause more people to look for you on Google. As Google becomes less focussed on the link graph and more focussed on understanding which websites users like to engage with, branding becomes a key ranking factor." - Tim Grice, Branded3
All major search engines are trying to give their users the best and most useful results. No longer can spammy website owners just jam every blog comment section with links back to their site in a hope to shoot up to the front page. You have to become a reliable brand that people want to know about. The more people you have who are positively aware of your brand via social media and are actively seeking it on search engines, the higher your chances of receiving a good ranking.
Top-up Your Content Marketing
"If you write something, you want people to read it. Develop an audience/community on social media that helps drive interest in content." - Nathan Engels, LEAP

"If you already have an engaged audience on Twitter, Facebook or Pinterest etc… then the more likely you are to be able to activate your content and reap the benefits of traffic, shares and links. All of which will help you rank higher." - Tim Grice, Branded3
A good social media and SEO partnership doesn't just include your main website or sales links, it can help your content marketing too. If you create a healthy bit of discussion and engagement around your content then it can punch well above its weight amongst larger competitors in search engines.
Engagement Leads To Links
"Engagement should lead to shares and the more shares you receive, naturally more people are likely to link to it. If we aren't engaging then we are less likely to get any SEO benefit. It's very rare you see a [credibly] well linked-to page with no shares." - Tim Grice, Branded3

"Social profiles provide the opportunity to get strong links to your website. That alone is a good enough reason to get on social media." - Nathan Engels, LEAP
Credible links to your site will still help with SEO. An engaged community on social media won't just share the link on their social networks, they will link to it in their blogs or articles. These are the kind of links that search engines look to reward, and your chances of receiving them are greatly improved if you've created a community on social media who care about what you have to say.
Connecting With Influencers Can Help Your Search Rankings Skyrocket
"As link manipulation is being slowly killed by Google, there is a genuine need to reach out to real people, those who can influence in your industry. Publishers with a genuine audience are the type Google want, so reach out and engage with these 'real' publishers. Email and telephone will always have their place, but social is great way to connect with these publishers." - Tim Grice, Branded3
Following on from the last point, building relationships with key influencers in your field isn't just a great way of getting a good presence on social media, it can benefit your SEO as well. People with an audience will give you a good bit of publicity and extra traffic when they feature you, but on top of that, the quality of links coming from their site can make you significantly more attractive to search engines.
Keep Your Links Consistent
"People may use URLs they find on social media and link to them. So use your canonical, SEO friendly URLs. Find out the best URL to share from your SEO team and make sure any tracking parameters or URL shorteners you use won't mitigate the benefits." - Christopher Evans, SEMetrical
Including the proper URL will encourage people to use that when linking to it from elsewhere. By keeping them visible in your bios, cover pictures, and other images you are keeping those links in the mind of whoever may have a reason to link to your site in the future.
Use Google+
"Google Plus and other platforms can get your content ranked faster and allows authors to connect into their Authorship program. While Google is constantly changing, abiding by their guidelines can help you rank better." - Nathan Engels, LEAP
As we pointed out earlier, content that does well on any social network will probably receive a boost in its search rankings. But it's been proven that if someone's connections have +1'd content then it can help to improve its performance when they search. Google's authorship program also gives your content a personalised look when it appears in search, displaying the picture and name of your writers behind the piece, helping your content to stand out.
Push What's Working
"Promote your strongest SEO pages. A page performing well on search is usually good. Pushing it to a social audience may get more links and improve performance further." - Christopher Evans, SEMetrical
You've worked hard on your most popular pieces, so it makes sense to get as much mileage out of them as possible. By focussing on pages that are already doing well on SEO you can ensure that these reach the largest audience possible and stay in the forefront of readers minds when they're looking for stand out pages to link to their blog. Be careful not to overdo this and seem spammy though, a spammy approach will lose all those followers you've worked hard to keep. Unsure how to do this? We have professional advice and usable tips on sharing your content here.
You always knew social media could be powerful, now you know there's another string to its bow! Have you found any other ways in which it can be used to improve your SEO? Perhaps you've noticed an increase in your search traffic following a particularly good period of social activity? We'd love to hear from you, feel free to comment below.