Rachel May Quin
8 strategies to strengthen the quality of your Twitter community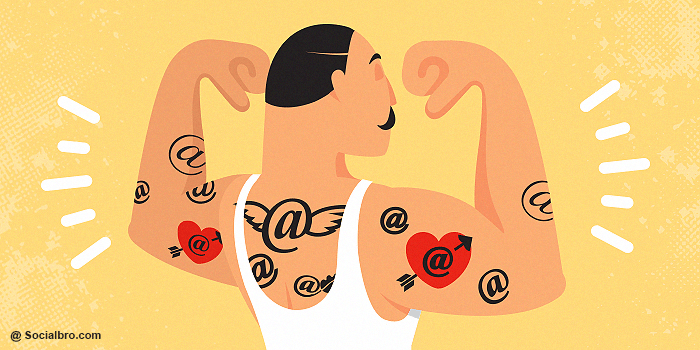 Let's get something straight: quantity on Twitter does not mean quality. Are the thousands of followers you have real people or rotten eggs? Are you considered an influential thought leader... or a Twitter cold-caller that always rings just before dinner? Are you proud of the community you've built and engage with? Nothing is more valuable for a brand than developing a strong relationship with your fans. When producing content and launching campaigns, it can take a lot of pressure off to know you have a receptive audience listening, sharing and even keeping you on your toes. How do you build this Twitter utopia? Well, reading these tips is an excellent place to start.



1. Spring clean your account
The first step to building your ideal community is to spring clean who you currently follow. Think of it like clearing junk out of your garage - turfing out the old tins of paint to make room for a shiny Porsche. Identify the users cluttering the place up and get rid of them. Toss out egg avatars (usually a spam, fake or inactive profile), anybody with a low followers to following ratio, and inactive profiles that haven't uttered a single chirp for months. These types of accounts are making a mess of your ratio and adding no value to your community. Our filters can help you identify them and save you precious time.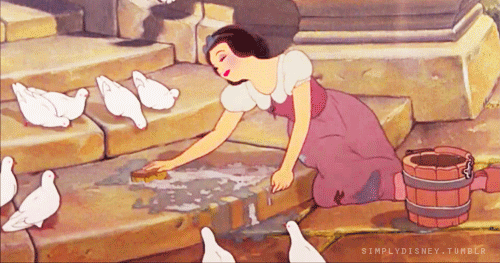 2. Choose carefully who you follow
'Follow me and I'll follow back' doesn't work for brands building a professional reputation. Cultivating your perfect community requires a pinch of perseverance and a dash of patience. Don't follow everyone vaguely related to your field, be selective. A few things you might consider: are they influential in your sector and do they have something to offer your business? If the answer to those questions is 'yes', then go right ahead and hit the Follow button. Definitely do not follow your competitors. As curious as you might be, there are sneakier ways to see what they're up to, like adding them to a private Twitter list… speaking of!
3. Divide and conquer
Twitter lists are an undervalued tool that enable you to segment your community. It will also make you feel super productive and organized with minimum effort, win win. Divide your community into lists of whatever information will be most useful at a glance, such as influencers or competitors.
Private lists are perfect if you'd rather not show the world who you're observing (like your competitors), whereas public lists are a useful resource for others interested in the same sector and could well establish your brand as a thought leader. Public lists are also a great way of giving a digital thumbs up to influential people in your field - there's nothing like the warm fuzzy feeling of being recognized for knowing your stuff.
Remember, you don't need to follow users on your list, leaving more room in your metaphorical garage. Keep a finger on the pulse of what your community is talking about by checking your lists daily.
4. Practice your content wizardry
Give the people what they want. Test different types of content and see what generates the most reach, though be aware this will mostly be a game of trial and error. There's plenty of research into what kind of Tweet will generate the most engagement: photos give your retweets a 35% bump and a good hashtag will increase retweets by 16%. Don't just trust stats though, see what your community responds to. If they like pics, GIF it to them baby! If a good hashtag pun gets a laugh, keep crackin' those terrible jokes - especially since 82% of millennial users will share something if they find it funny.
5. Get to know your community
Analyzing your community with dedicated tools will only get you so far. Yes, you know 400 followers love unicycling, but what will you do with that information? Knowledge is power and we all know with great power comes great responsibility.
Talk to your followers (where appropriate, don't hijack a Tweet about how they love puppies with 'OMG SO DO WE, buy our product?'). Build a rapport with your fans that will enable you to add personal touches to your conversation. Meaningful engagement and followers that enjoy talking to you breeds a loyal community, decreasing the likelihood of a competitor poaching them.
6. Establish give and take
Do you ever hang out with your friends and talk about yourself incessantly, ignoring any other comments? No (and if you do, stop it). Twitter is not one-sided. Nurture your community by incentivizing the experience. Run competitions that require them to retweet content to maximize your reach, offer discounts simply for following you, break the news about new products or exciting updates first on social media. This sort of content will ensure that your followers stay interested and loyal to your brand, as well as making them feel valued - like they're part of an exclusive club, and who doesn't love that feeling? Don't just share your own content either, give a shoutout to other people producing great stuff to breed good will.
7. Get tweeps chirping
Twitter chats are a beautifully simple way to get conversation flowing, not just between you and your followers but between the entire community. Picture a Twitter chat like a conference with all the best nibbles, except this one you can wear your sweatpants to. It's a live event, usually managed by one account, with a simple hashtag for users to follow at a set time and all the questions picked out.
The key to a great Twitter chat is good promotion, an engaging topic and a hashtag that's short and sweet. The shorter the hashtag, the more characters people have to play with when they talk to you. Document the best moments to share later and nourish that community feel with a productive discussion; you'll soon have tweeps coming back for more, like Oreos.
8. Expand your reach
You've crafted that 'rarer than a pot of gold at the end of a rainbow' Tweet. You're swimming in retweets and favorites. In fact, if they were physical objects you'd be throwing them in the air like wads of cash. What more could you possibly get from that golden egg of a Tweet? Well, if you clocked up 2,000 retweets and only 1,000 of them were your followers, why not find out more about the rest and bring them into the fold? We've got your back. Our tool Discover Retweeters lets you explore their profiles and engage with them to continue growing your community. Not only will this help you define your target audience, but it'll enhance your targeting strategies, enable you to shape your content better and expand your reach further than you ever thought possible. It's the beginning of a beautiful friendship.

Now you've laid the foundations of a quality community, go forth and prosper. The Twitterverse is full of opportunities to grow your brand's fan base, this is just the beginning. Do you have any other tips for creating the perfect community? Let us know in the comments!