The 9 Twitter advertising tips & tricks you must know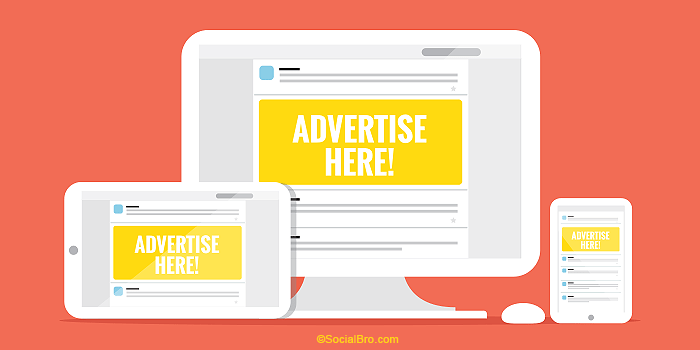 Like a child bringing home its school report, Twitter released its second quarterly report of 2014 this week. It showed that Twitter has 271 million monthly users, up 24% from last year and advertisers were keen to pounce on this expanding community in this quarter. They spent $277 million promoting themselves on Twitter as revenue per thousand timeline views reached $1.60 in the second quarter of 2014, an increase of 100% year-over-year. These stats show that Twitter's user base is expanding, and that brands want to advertise to those users. Want to get on board but unsure of where to start on Twitter advertising? It's your lucky day, we have some crucial Twitter advertising tips for you.
With more advertisers taking advantage of an increasing user base the importance of getting your promoted tweets right is only going to grow. But successfully nailing this aspect of your marketing plan is definitely worth the effort. Engagement with promoted tweets increases purchase likelihood by 53%, and Twitter's incisive targeting options means you can hone in further on the exact people who are most likely to spend money on you.
There's a lot to learn about spending major money on micro-blogging. Luckily SocialBro is on hand to give you the most important Twitter advertising tips and tricks:



Use Twitter Cards
We recently said how optimizing your posts to maximize conversion on social media was hugely important for getting the most clicks on your content marketing. Guess what, same for your adverts. If you can afford to invest some of your budget on the world's greatest Twitter advert, you can spend a small bit of time setting up Twitter Cards for your site. It's simple to do, improves the efficiency of your tweet, and tailors your tweet to suit the mission of your campaign.
Your cards can include automatically loading pictures, media, descriptive metadata, and authorship details. Furthermore, you can also create ones specifically for lead generation, app downloads, and website clicks. These versions can get emails from your audience without them needing to fill out a form or even leave Twitter, it just needs one click. You can then access how well these campaigns are doing in the Twitter Ads analytics dashboard.



Experiment with multiple tweets per campaign
Unsure whether you want to offer free trips to the Sun or the Moon with every retweet? Maybe you're stroking your beard over whether to use the black and white picture or the white and black one, well you can try both of them out! Test a bunch of different tweets with your campaign, Twitter will test them all and promote whichever one is performing the best. We recommend trying at least four different tweets, with variances in content, wording, and pictures.



Set different budgets for different countries
Just like a cocktail in a swanky LA club will cost more than a light beer in a Wyoming small-town dive bar, converting in some markets costs more than others. You can research all you like, but you'll need to experiment again.To get better ROI out of your Twitter ad campaigns, split them per market and test different budgets per country. The Twitter advertising portal will recommend a certain amount for you to try, but don't be afraid to deviate one way or another from that amount in different countries to see what works for your campaign goals.



Use your own hashtags, avoid generic ones
In your normal everyday tweeting, hashtags about your industry or audience's interests can be great at getting you in front of the eyes of potential customers. But guess what, Twitter's targeted advertising already does that! Regular hashtags such as #marketing, #cars or #NYCfood are wasting valuable characters. Instead, think about using a hashtag that ties into your campaign to get people talking about it. This one from Google UK uses the hashtag for their promoted project, giving people an easy reference to discuss who they want to support.
Include a deadline
We did an experiment with someone in your target audience who is thinking about buying what you're offering. We showed them your fantastic promotion and told them they only had a day to get involved. Here's what they said:
"Wait, you mean this awesome competition/offer/download/promise-of-eternal-happiness- won't be around forever? You mean I only have today to take advantage of it? Well, I better get on that…"
As we specified in our Twitter contest piece recently, setting an end date is vital. Counting down to the end of your promotion gives you continuous reasons to nudge people to check it out.



Offer a download or a deal
One of the most effective calls to action on a promoted tweet is to give people something to download. A free app, a video, a song, an e-book, a game, a sample of your software, or just a Word document of phrases that might make them feel happy. Whatever, it's your campaign! If you're using a link then make it super obvious what the link is, so leave space in your witty post for "Click here to download" or similar. If you're using Twitter Cards, remember to customize your call to action button. For example "Download Free Pizza Voucher" is more likely to convert than a button saying "Submit email to us".
Want to know what it looks like? Here's one we made earlier:
"YOUR TWEET SUCKS AND YOUR BRAND SUCKS, DIE"
Have a plan for any trolls who happen to pop up. Some may dislike your brand, others have a problem with a promoted tweet being in their precious timelines. Whoever they are, their replies will show up when people click on the tweet and could derail your campaign.
How you respond depends on the type of negative feedback they're giving. If it's a genuine complaint then address the issue, preferably solving it. If it's someone who just wants to hate you for the sake of it and the tweet has few other interactions, pause the promoted Tweet and let the other promoted Tweets in your campaign continue to run. Their responses won't show up in the replies section of your other promoted posts. If you've already had loads of good relevant replies to a post but one person wants to feel big by sipping on the hatorade, ignore them… you already have a post with good engagement and you don't want to lose that.
If your posts are all receiving relentless negative feedback and not converting, then take a step back and reconsider your campaign. Are you targeting the right people, making the right offer, and giving the right message? Did your post say something offensive and require an apology? The great thing about a Twitter campaign is that it can be altered and paused as you go along, use this to improve results if your campaign isn't hitting the mark, and learn from it.



Make it work on mobile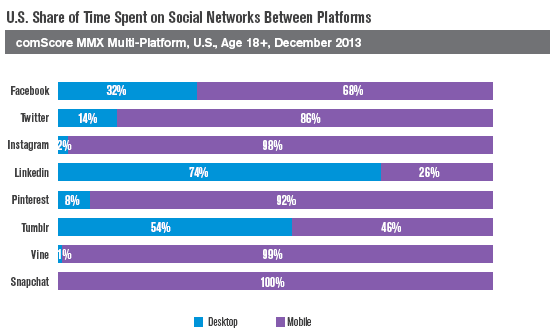 Mobile advertising revenue was 81% of Twitter's total advertising revenue. If you're driving traffic to your website and it's not mobile optimised, make sure you exclude mobile devices when you're setting up the parameters of your campaign. Although if you are considering advertising on Twitter (or any social network), you're missing out on a big slice of the pie if you're linking to something that doesn't work on people's tablets and phones.



Understand the reporting metrics
You wouldn't leap off the high-dive without learning how to swim, so take some time to get to know Twitter's advertising platform. For example, a common mistake that marketers who rush in make is that the Twitter Ad engagement variable 'Clicks' does not mean the same as 'website traffic'. Clicks on the Tweet, including links, favorites, hashtags, embedded media, profile pic, username, Tweet permalink, or Tweet expansion are included. This sort of knowledge is important if you're reporting on your website traffic from prompted Tweets to your Senior Management, it's also important for you if you want to understand how your audience is interacting with your tweet.

What did you know now that you wish you knew when you started advertising on Twitter? What practices turn you off? Let us know your Twitter Advertising Tips in the comments section below.