Rachel May Quin
8 foolproof tactics to gain 1000s Of Twitter followers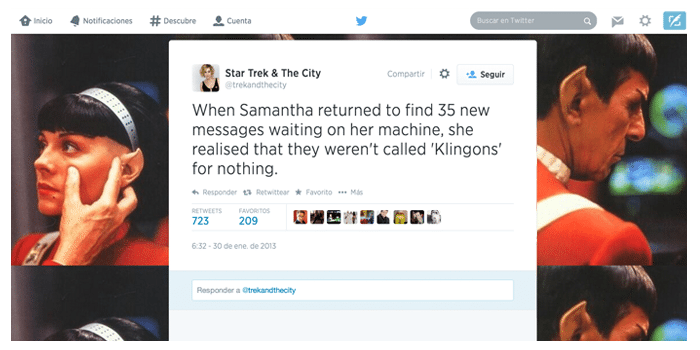 Looking to build a massive community with as little effort as possible? It can be tricky business to get thousands of Twitter followers, so we've searched high and low for the best ways to gain more Twitter followers, the easy way.* From being a horse, to mimicking a clock, or even sexting your relatives - we've found 8 fantastic examples of ways you can gain thousands of followers. Read, enjoy, laugh, cry a little and share these important tips with everyone you know.
*Don't try these at home. If you're looking for more constructive advice to gain more Twitter followers, try reading this too.



Do an Anastasia
Pretending to be royalty has been trendy since the 1920s and thanks to Twitter, it's now even easier to rip-off royalty! The Queen's parody account has over 1 million followers and was recently voted one of the top ten accounts to follow on Twitter. Ride that royalty wave and pretend to be a member of the British royal family - or any royal family that takes your fancy really - and you're destined to attract thousands of patriotic followers hanging on your every word. Sprinkle in a mix of topical humor and press shots of your chosen royal and you're good to go.
Tweet the whole English language
They told me I could be anything, so I became a dictionary. Or at least, this guy did. If you've got 7 years worth of time on your hands, people seem to enjoy accounts that tweet out entire dictionaries. English has been done, why not tweet the entire Spanish dictionary, or maybe Japanese? It certainly helps you get more followers.
Mash-up TV shows
Star Trek and Sex And The City, two TV shows that just naturally fit together right? Perhaps not, but getting those quotes to mesh together perfectly is the key to 1000s of free Twitter followers. We can see it now: Breaking Bad takes on Teletubbies ('Lala, we need to cook Tubby custard'), or Game of Thrones vs. Friends ('You know nothing, Joey Tribbiani'). The possibilities are endless, as are the amount of followers you'll gain.
When Samantha returned to find 35 new messages waiting on her machine, she realised that they weren't called 'Klingons' for nothing.

— Star Trek & The City (@trekandthecity) January 30, 2013

Unleash your inner beast
Is your spirit animal a really stupid horse? Let it out, put it on Twitter. Weird Horse has 173,000+ followers, simply by tweeting about exploits on the farm and many, many awkward encounters with other animals. We particularly like his horse-themed song parodies. The lesson here is that you should just let every weird thought you've ever had pour out onto Twitter. As long as you pretend to be an animal while you do it, it's bound to be a viral hit.
A goat just criticised my new haircut so I punched it into the stable. It's now in a critical but stable condition LMAO

— Weird Horse (@WeirdHorse) July 26, 2014
Tweet utter nonsense and call it art
Another horsey Twitter account but of a different ilk, @horse_ebooks has a long and mysterious tail… sorry, we mean tale. It began as a humble eBook spam account. Believed to be the brainchild of a Russian developer, it originally tweeted material and extracts from various sources mixed with links to eBooks - a process described as eerily poetic. It came to light in 2013 that the account had been purchased by a Buzzfeed staff member in 2011 and continued to tweet inexplicable, incoherent snippets of words that were so bizarre they were downright hilarious. And so, they declared it an art project. Though the account stopped tweeting some time ago, after the big reveal, it racked up over 200,000 followers and remains one of the funniest/strangest Twitter accounts in existence.
Discover how you re constantly eating foods

— Horse ebooks (@Horse_ebooks) August 28, 2013
Be a clock
Everyone loves a big clock: BONG BONG BONG! Boasting nearly half a million followers, this person pretending to be Big Ben must be pretty pleased with themselves. The Big Ben account has real-time tweeting down to a tee (tweeting the clock chime IN REAL TIME), and has mastered the art of creating the perfect retweetable tweet. Throw an occasional chime tweet in with your regular content and you're on the fast-track to gaining more Twitter followers.
BONG BONG BONG BONG BONG BONG BONG BONG BONG BONG BONG BONG

— Big Ben (@big_ben_clock) July 31, 2014
Pretend to be God
Blasphemy to some, entertainment to others, pretending to be a deity is another hip Twitter trend that's just about novel enough to work. The Tweet Of God account, in its all-knowing holiness, follows only one person on Twitter. No, not his son or his wife (we're just as baffled as you are, honest): Justin Bieber. The lord really does work in mysterious ways. Rather sarcastic ones too, truth be told.
Always be yourself. Unless you can be Beyonce, always be Beyonce.
8 tweets. 13.5 million followers. Enough said.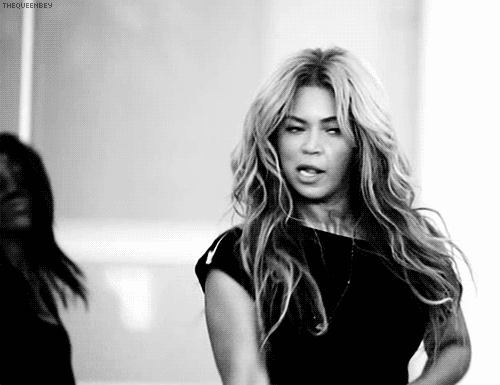 If none of these suggestions are floating your boat, why not just buy followers? No, don't ever do that. Instead of resorting to actions that could get you banned from Twitter altogether, why not check out some of our other content and invest a little time in your Twitter followers? Not only do we have 8 excellent strategies to help strengthen your Twitter community. Happy community building!