Javier Burón - CEO & Co-Founder
A look back at 2021
What another amazing year?! If I were to rate it, I would give it a 9.5.
We started 2021 where we left off: continuing to work remotely and our collaboration as a team still going strong. We've welcomed 12 new members to the Audiense family (employees, babies, pets), and in October, we were finally able to hold our first company meet-up since March 2020. For many of our team, this was the first time they were meeting face-to-face, highlighting the importance of connection and spending quality time together, outside of Slack channels and the usual work chat.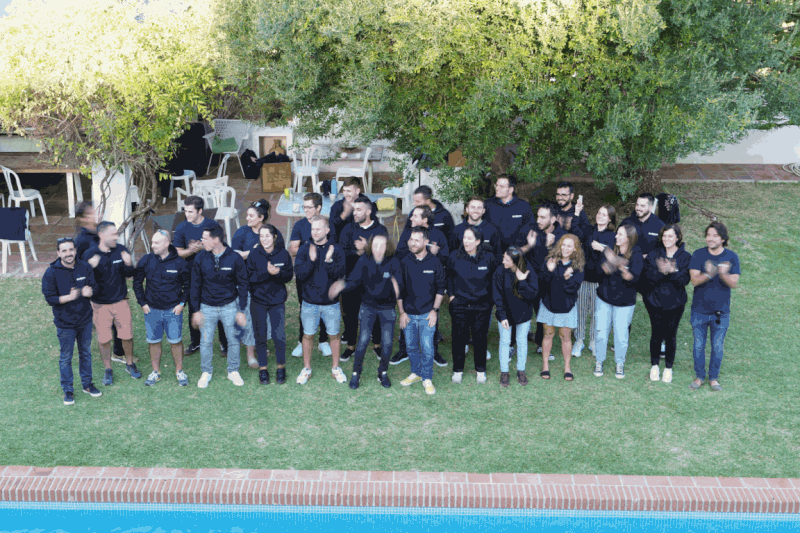 Emerging trends and new opportunities have continued to create new spaces for communities to flourish online. One stronghold we have seen continue to grow is the FinTech space. But, it's in its segments that we find growing interest around crypto, DAOs, NFTs and many more.
Twitter hosts these communities in a unique way, and our users find this source particularly useful for analysing this industry and its many fractions, overlaps and depths. We've also seen FinTech thrive in forum-based communities such as Reddit, where cryptocurrency was the most discussed topic at 6.6m mentions.
We also conducted a fascinating deep dive into who exactly is driving the conversation around NFTs with Meltwater, which revealed 'indie creatives' were at the forefront of the chatter - no surprises there. While we're yet to see many major brands bringing NFTs into their strategy, Taco Bell took an interesting step toward them in the last 12 months. We're excited to see how this progresses into 2022!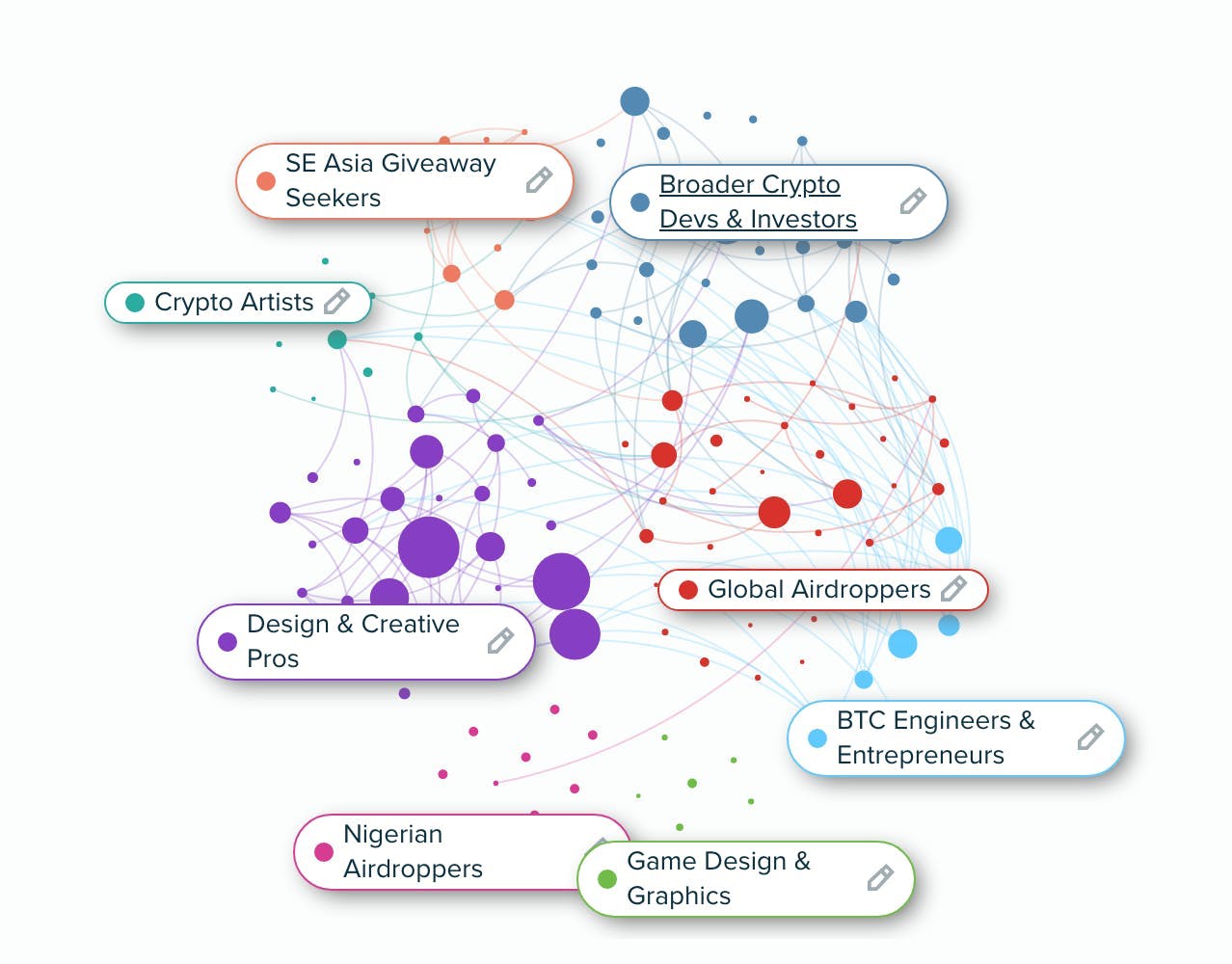 At Audiense, we walk the walk. This year, we've gone even further into analysing and understanding how communities behave online. One area that has been fruitful is the use of Twitter likes as a signal of what these communities are influenced by - whether that's peers, brands or their favorite influencers.
Because of this, we were able to update and enhance our offering in the new Content tab! This includes three areas, intended to provide different perspectives on what 'likes' actually mean within your audiences. This includes content that is 'liked' by the audience themselves, content that is posted and engaged with by the community, and content that is shared by those that influence the community that the audience has 'liked'.
Did you know that Twitter Likes can be as much as 10x more than conversations?
This kind of insight is revolutionary in our understanding of what makes audiences tick and is unique to Audiense. Simply put, our teams are amazing! And that's not all, this insight is going to play a huge role in the future of our product roadmap, but I can't share too much about that right now…
At the core of our strategy is the interoperability and actionability of what we provide. As many users already know, we complement social listening tools, but this isn't where we end. Last year, we extended to integrating with Fifty.io to provide addressable audiences, and this year we've integrated with Semrush to provide a combination of social and web signals.
We aim to continue this journey and provide you with improved features in this area. The benefit to using Audiense with Semrush is improved 'audience-first' SEO, which has been a particular focus this year too. Rory Hope wrote a blog-post on 5 reasons why you should use Audiense for SEO, which is helpful in highlighting the actionability of Audiense.
Actionability is required across many different strategic and creative areas, and with this in mind, 2021 was the year Audiense brought to you the first Buyer Persona Summit! We wanted to provide the industry with something tangible and applicable, so we gathered the wisdom and the help of industry experts including Adrienne Barnes, Adele Revella, Rand Fishkin, Michael Brito, Michael King, and more outstanding people to help bring this all under one (virtual) roof.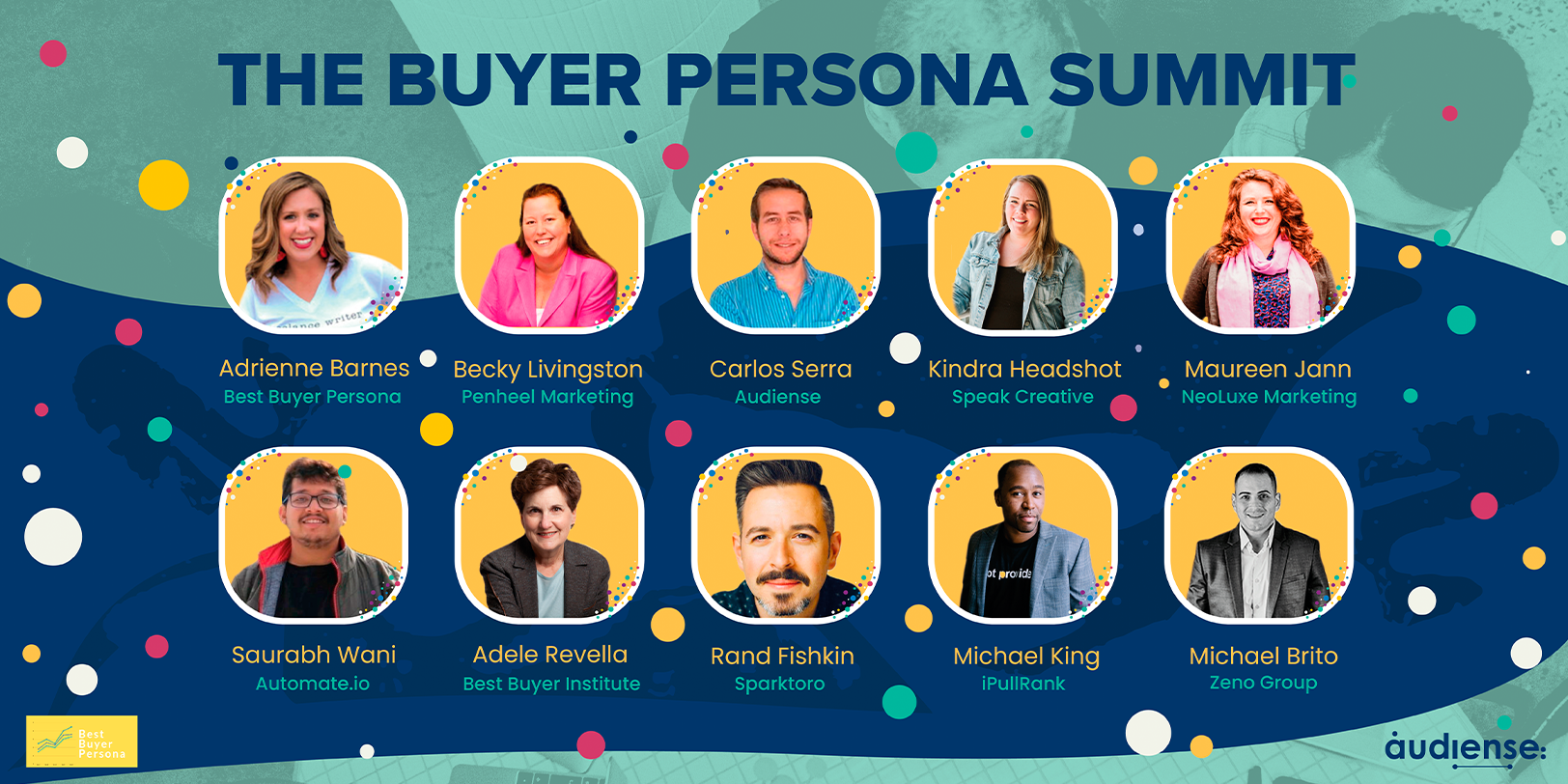 Let's talk cookies. Not the fun kind, unless you're data geeks like we are. Fun fact: in 2021, cookies were still alive and kicking, even though we've been told millions of times this year about a cookieless world. This rumour was started by Google's announcement that they would be phasing out cookies next year, and it began to spread faster with the introduction of iOS14 changes which meant advertisers had to explicitly ask permission to track user data.
Change may be on the horizon in 2022, it's worth highlighting that Google's move toward Cohorts, touted as a privacy-first alternative to third-party cookies. In many ways while the underlying ingredients may be different, the conclusion is the same - where the unit for relevant/resonant targeting becomes the segment, the cohort, tribe, cluster, etc.
What's in a name? No matter what we call it, segments and Cohorts are the future of personalisation. Which is probably why David Boyle keeps banging on, and rightly so, about ABC (ALWAYS BE CLUSTERING).
Here's to a great 2022 full of fun clusters to explore together my friends!!!!!!
So, where does this leave us as we look toward 2022? Interoperability and actionability will remain at the core of our strategy, and we look forward to future integrations. Stay tuned for more news about everything we've got planned for the year ahead - it's set to be a big one.