Paz Segura - Marketing Manager
Audience intelligence and SEO, a key strategic alliance for your business
Did you know that SEO has approximately 20 times more opportunities to generate traffic to your website than PPC, either from mobile or desktop? Considering this type of data, and the trend in marketing strategies (among which is SEO) to begin to use customer-centric approaches, would you not agree that audience intelligence may have a lot to offer you to improve your SEO?
We could say that, in essence, implementing SEO is to offer the user the optimal answer to their questions, the most relevant information for what they are looking for, in the format that best suits their tastes and needs, and thus improve our positioning in search engines, thus generating more traffic to our website, and all this with the ultimate goal of achieving the highest possible ROI.
Technological advances such as AI and the development of increasingly advanced algorithms by search engines have made the old SEO techniques more than obsolete. It is no longer about attracting the masses to get positions in the SERPs, now it is necessary to create (high quality) content that speaks directly to your target audience to achieve higher quality traffic.
If making marketing strategies customer-centic is leading to success, presumably focusing the SEO strategy on the audience will also lead to a positive outcome.
What benefits does audience intelligence bring to SEO?
As we have said, SEO aims (among others) to optimize the content that your business offers, both in substance and form, to respond to the searches that users make on the Internet in order to solve their needs.
With this in mind, it is key to know what people are looking for on the Internet, the topics they are looking for, the type of content they consume, the words they use in their searches ... and how to connect all of these with the solutions that your business offers! Again we see how everything revolves (or should) around the user/client/consumer and this is where intelligence about audiences once again plays a key role: the more you know the audience, the better you can respond to what they are looking for.
Social listening and audience intelligence platforms are very valuable tools when it comes to getting this in-depth knowledge of your target audiences.
How can you apply audience insights to your SEO?
Identifying and understanding the audiences
The analysis of target audiences with social intelligence platforms, such as Audiense, will allow you to extract insights from social data, with which to inform your SEO strategies. You will be able to identify segments and audiences, sometimes even unknown to you, each one with its own sociodemographic characteristics, motivations, interests, contents, etc. In addition to all these details about your target audiences, a detailed analysis of the audiences will also help you identify hot topics of interest to your target audiences, the content formats they consume most frequently and even the most frequently mentioned keywords for these groups of individuals. By informing your content strategy with all these insights you will be able to create the type of content that your audience wants to consume about the topics that interest them.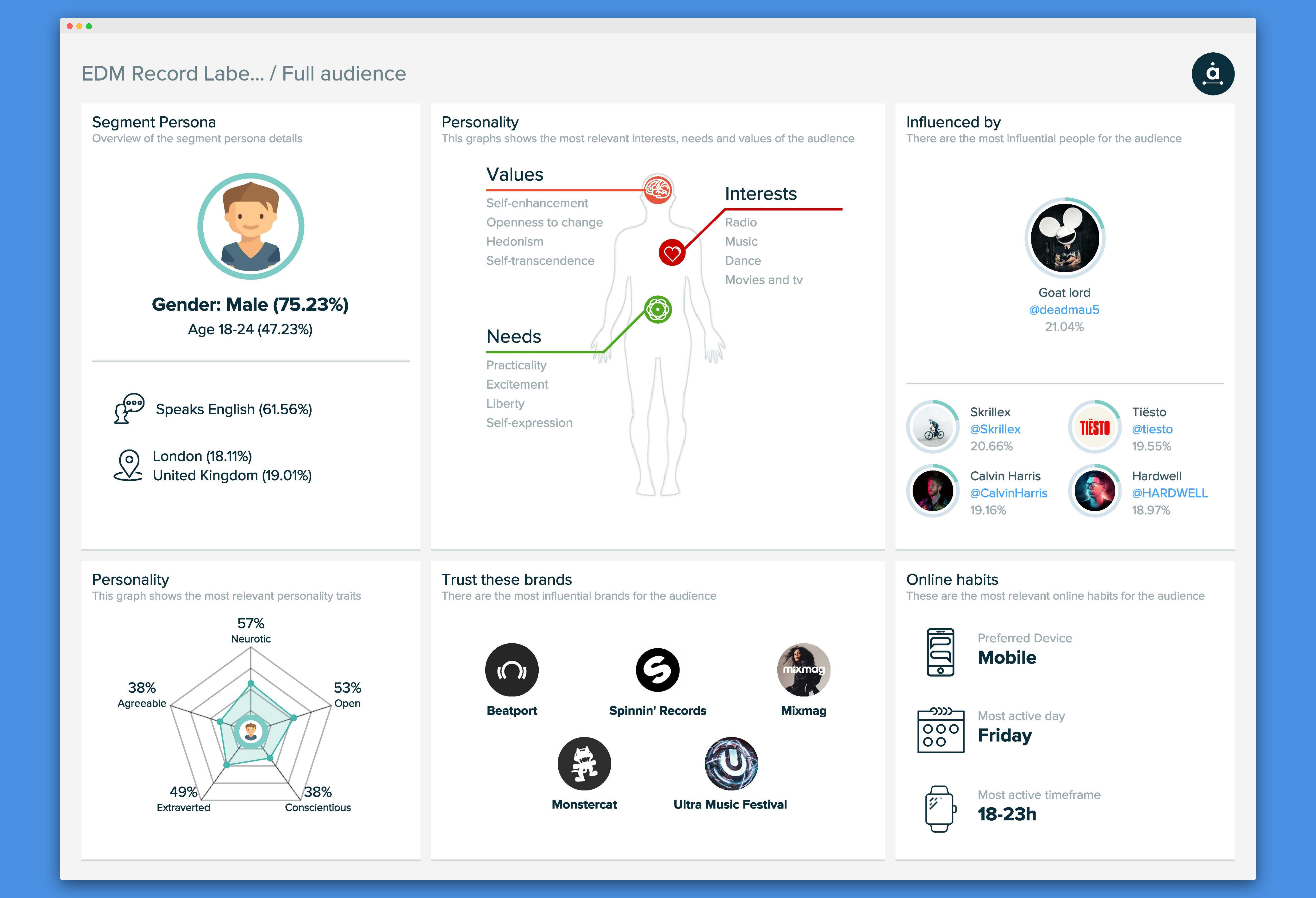 How to make your content resonate with audiences
Creating the most relevant content for your target audience is only part of the process, and although it is paradoxical, if those contents do not attract users it is difficult to improve SEO and therefore generate more traffic to the content. What do we mean by this? That the content amplification is also important.
Getting relevant people interested and sharing your content will very positively favor your SEO, thanks both to the backlinks of the relevant sites that contain links to you in their own content and to the publications in social networks where links to your website are shared; because do not forget that posts on social media also influence SEO.
And how do we get that amplification? The influencer marketing and PR strategies can be key to achieve the desired amplification for our relevant content.
Audience intelligence platforms have much to contribute in this aspect: if you are able to identify who are the most influential users and brands for your audiences and the media with the greatest affinity to the audiences and segments that matter to you, you will have a clearly defined line of work for your PR and influencer marketing actions that will lead you to amplify the reach of your content and improve your SEO.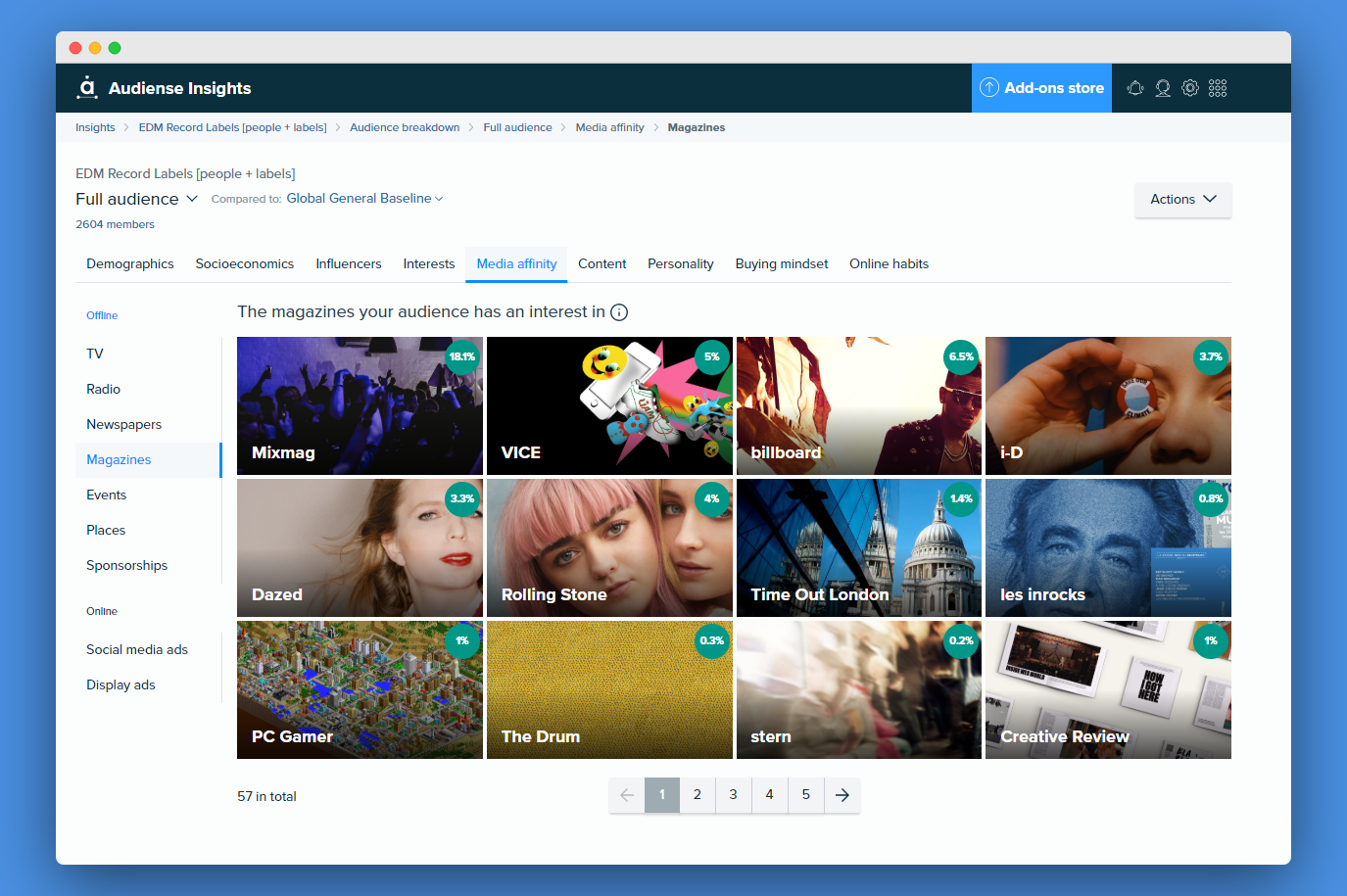 If you also want to develop an SEO strategy focused on your target audiences, request a free demo of Audiense Insights and we will be happy to help you discover all that audience intelligence can offer to improve your SEO.
Photo by Clint Adair on Unsplash.