Jackie Davies
Boosting your brand during the big game - On a small budget
The NFL's biggest game-of-the-year ad spots for 2023 were already 95 percent sold out by September 2022, and the average cost was a record-breaking $7 million for a 30-second run time.
Although this amount might seem crazy, for brands that can afford it, it's worth it. One ad gets exposure on a broadcast that more than 100 million viewers still watch, so if you're looking to reach that many people with one ad at one time, it's the only place to go to do that.
But do brands really see an ROI on their $7M investment? Research shows that there really isn't a boost in sales just because a brand ran a Big Game ad but it does increase word of mouth, even if short-lived, making it a great brand awareness strategy.
Still, some advertisers, like State Farm, opt-ed out last year, instead saying they would focus their ad dollars on other platforms like Tik Tok.
So, if your brand doesn't have $7M in the budget, or you're planning to go a different route, we wanted to summarize the top 6 things you can do on a small budget to engage your audience during the Big Game:
1. Pinterest
The NFL final playoff is considered one of America's biggest holidays, it's also the second biggest holiday for eating, and it generates billions of dollars in consumer spending. If you're a food brand, Pinterest is a perfect place to start posting recipes for the Big Game, even a month in advance. Lots of households host during the game and are looking for appetizers to serve, and we know Pinterest is a great place to pin and save those recipes for game day.
A study by Influence Central claims that 68 percent of people planning to host for gameday, use Pinterest to score recipes, 26 percent say they find them on Facebook, and 17.2 percent say Instagram.
Need inspiration for recipes to incorporate your brand's ingredients into? This Pinterest account has more than 300K followers, on an account specific to "Football Food."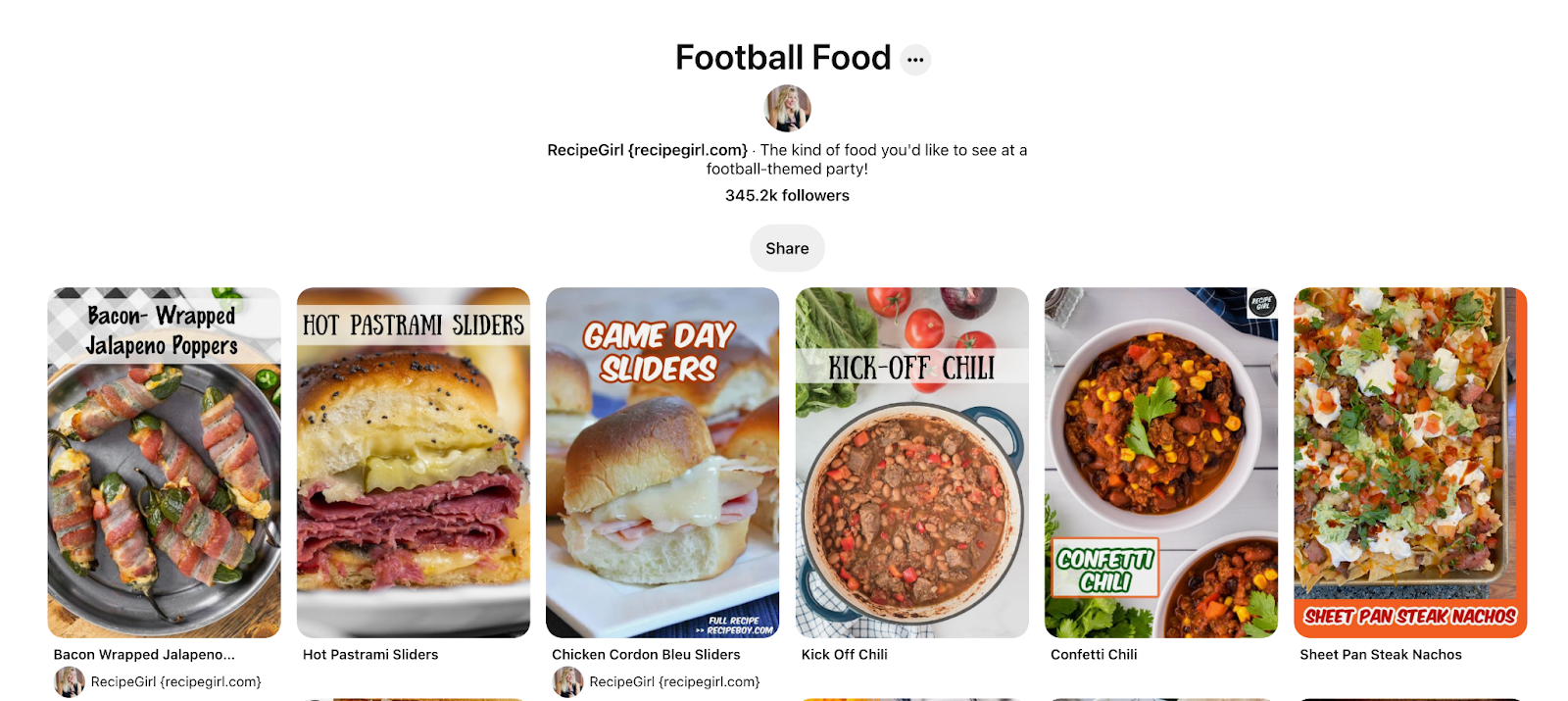 2. Jump on the back of the big commercials
Franks RedHot did it best back in 2020 when they piggybacked off almost all of the commercials that aired that year. They decided to put a spin on each one, and make a tweet around their own "Sweepstakes" campaign on Twitter:
We got some inspo from that bangin' @pepsi Zero Sugar ad and decided that we should turn our Frank's RedHot matte black. Whatcha think? 'Tweet if that's what you like with #FranksSweepstakes for a chance to win some free Frank's. (81/100)

— Frank's RedHot (@FranksRedHot) February 3, 2020
Help @OlaySkin #MakeSpaceForWomen by sharing what you wanted to be when you grew up. Every time you use the hashtag, they'll donate a dollar to Girls Who Code, an awesome nonprofit that helps close the gender gap in tech! (59/100)

— Frank's RedHot (@FranksRedHot) February 3, 2020
If you can find a way to build momentum off of another brand's commercial then do it, even better if you share similar audiences! You may not get as much exposure, but you won't have had to spend $7 million dollars either.
Twitter is the place to do it too - more people flock to Twitter than any other platform during the big game. The three most talked about topics during the game are the commercials, half-time show, and snacks - so even if you're not piggybacking off of a commercial, then make sure you're tweets are related to the halftime show.
3. Insert your brand into events of the big game
During the game, insert your brand into the conversation around the score, top players, or major events. A golden example of this is way back during The Big Game of 2013, there was a power shortage during the halftime show, knocking the lights out at the stadium for 30 seconds. Oreo jumped on this opportunity with a tweet that said "Power out? No Problem." They featured an ad that said "You can still dunk in the dark" — genius. And it worked — the tweet had been shared 12,000 times by the time the lights came back on.
You don't have to be the first brand who does this either. Oreo wasn't the only one who took advantage of this event, brands like Walgreens, Audi, and Tide saw how clever Oreo was, and put their own spin on the power outage:
Even PBS took the opportunity to make a jab at their competitor CBS (the network provider who was airing The Big Game that year):
4. Make a commercial, but don't spend $7 million for the ad spot
Because "Super Bowl commercials" are such a highlight for so many audiences, you might still want to consider making one without spending $7 million.
An amazing example of this is when back in 2009, Miller High Life bought a commercial that lasted one second and cost them $100,000. It played right before their competitors, Anheuser-Bush's $3M commercial spot. Their commercial included a man that had just enough time to say "HIGH LIFE". It was creative and effective - they saw an 8.6 percent spike in High Life sales following the game, and they spent a fraction of what they could have spent.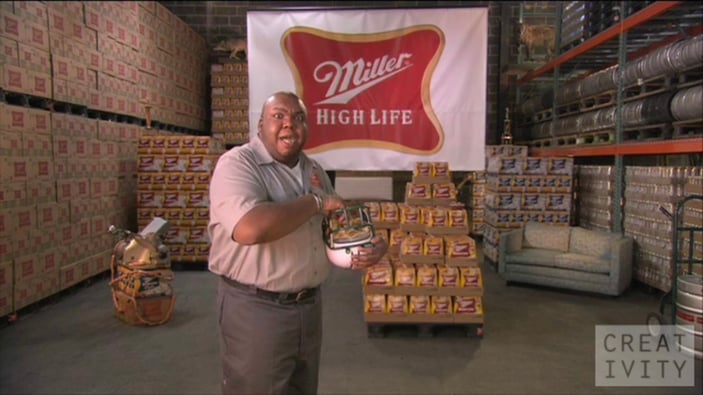 Another example of this is when Old Milwaukee created an ad featuring Will Ferrel, that they decided would only air in North Platte, Nebraska. It ended up costing them a mere few thousand dollars for the ad spot, but it ended up receiving a lot of media attention and gained millions of viewers on YouTube.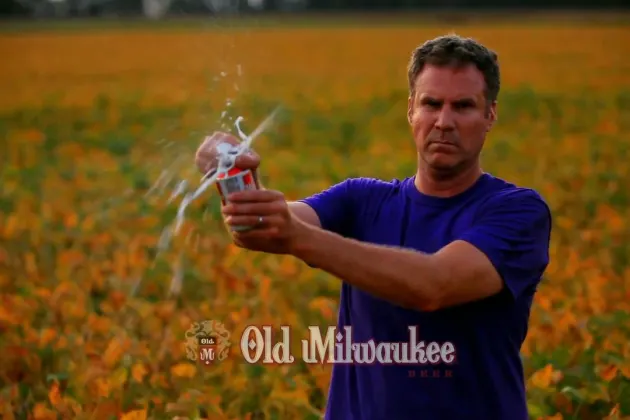 The third option is not buying an ad spot for your commercial at all. You can still create one, but air it on YouTube instead. That's exactly what Newcastle Ale did in 2014 when they featured a commercial with Anna Kendrick in its "Non-Super Bowl Ad" that premiered on YouTube. It ended up getting over 10 million views:
5. Engage your audience with polls, contests, and sales
Twitter Polls are an easy way to get your audience engaged with your brand during the big game. You can ask them to vote on who they think the winner will be, or we hope you'll be more creative, like Krispy Kreme:
They launched what they called the "Doughnut Bowl" during the 2016 Big Game, where they had a face-off between different donut flavors. They created a poll that let its audience vote between two competing donuts on which ones they liked best. This created audience engagement and brand awareness, and it also helped them collect some audience research into which flavors their audience preferred over others.
Another option to try is a giveaway. DraftKings Sportsbook tried this during a past Big Game No. 56, when they gave away $10 million in "free bets," requiring audiences to sign up for the DraftKings Sportsbook — pretty genius marketing, getting its audiences to sign up to a sports betting platform before they watch the Big Game.
If you're not big on polls or giveaways, the Big Game is a good opportunity to host a sale on your product. A great example of this is sales on TV before the Big Game, like Walmart's "Don't miss a play" sale: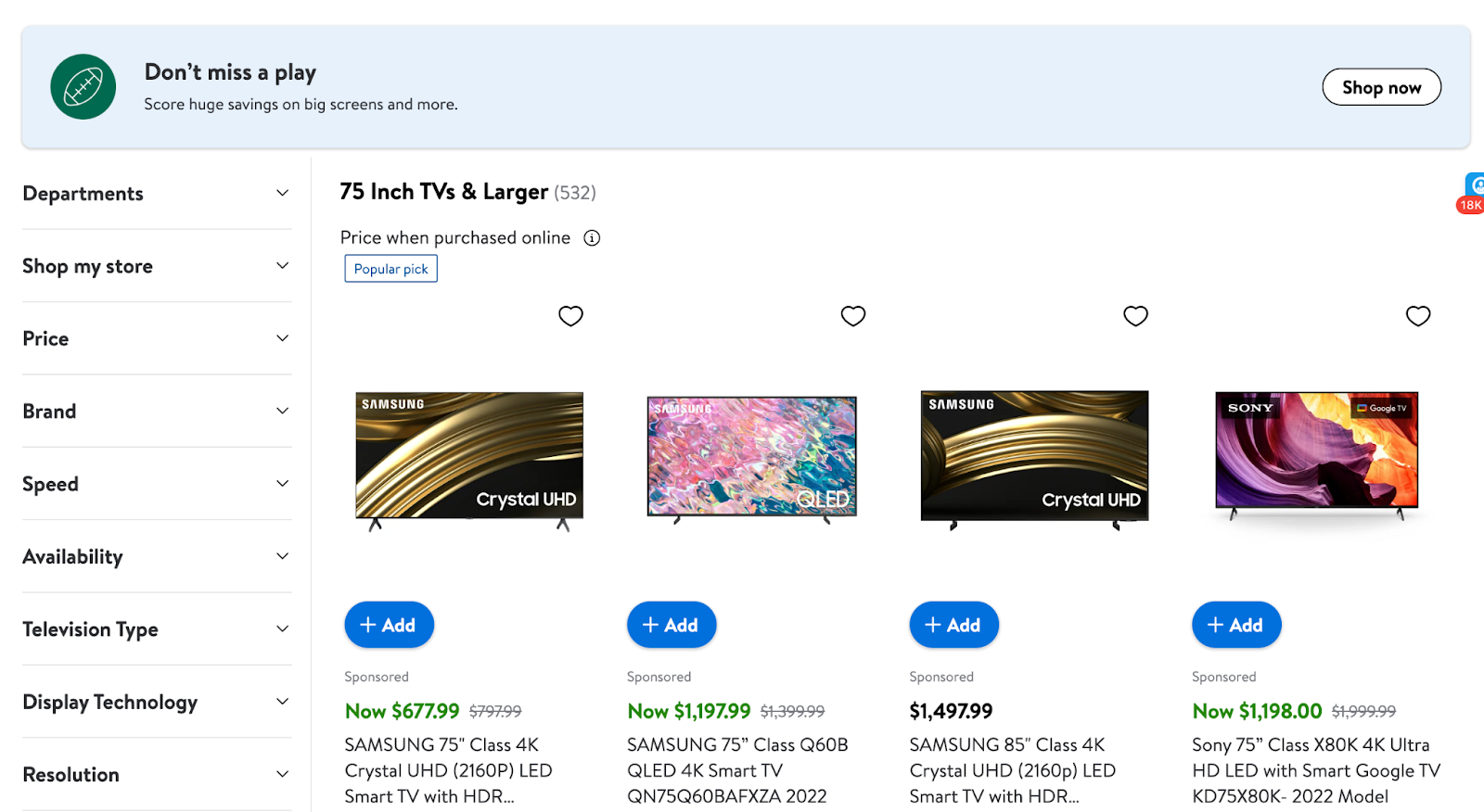 6. Work with influencers to boost your brand
Working with influencers can help boost sales during The Big Game, but it doesn't have to mean working with a big budget.
Try finding a micro-influencer you can work with, one you know has high synergy with your audience, and can boost your brand during game time. This could mean a series of posts with them drinking your product or serving your food brand to their guests during the game, or it could involve your brand sponsoring them to go to The Big Game in person and document their experience.
Yes, this is on a smaller scale but it helps you be a part of the event in a hyper-focused way — with your direct audience. You could argue that with the right influencer, you could get more bang for your buck anyways. By using a tool like Affinio, you can find the perfect micro-influencer for your brand in just a couple of clicks, and understand the audience behind them and what they value - so you can fold that all up into a winning campaign.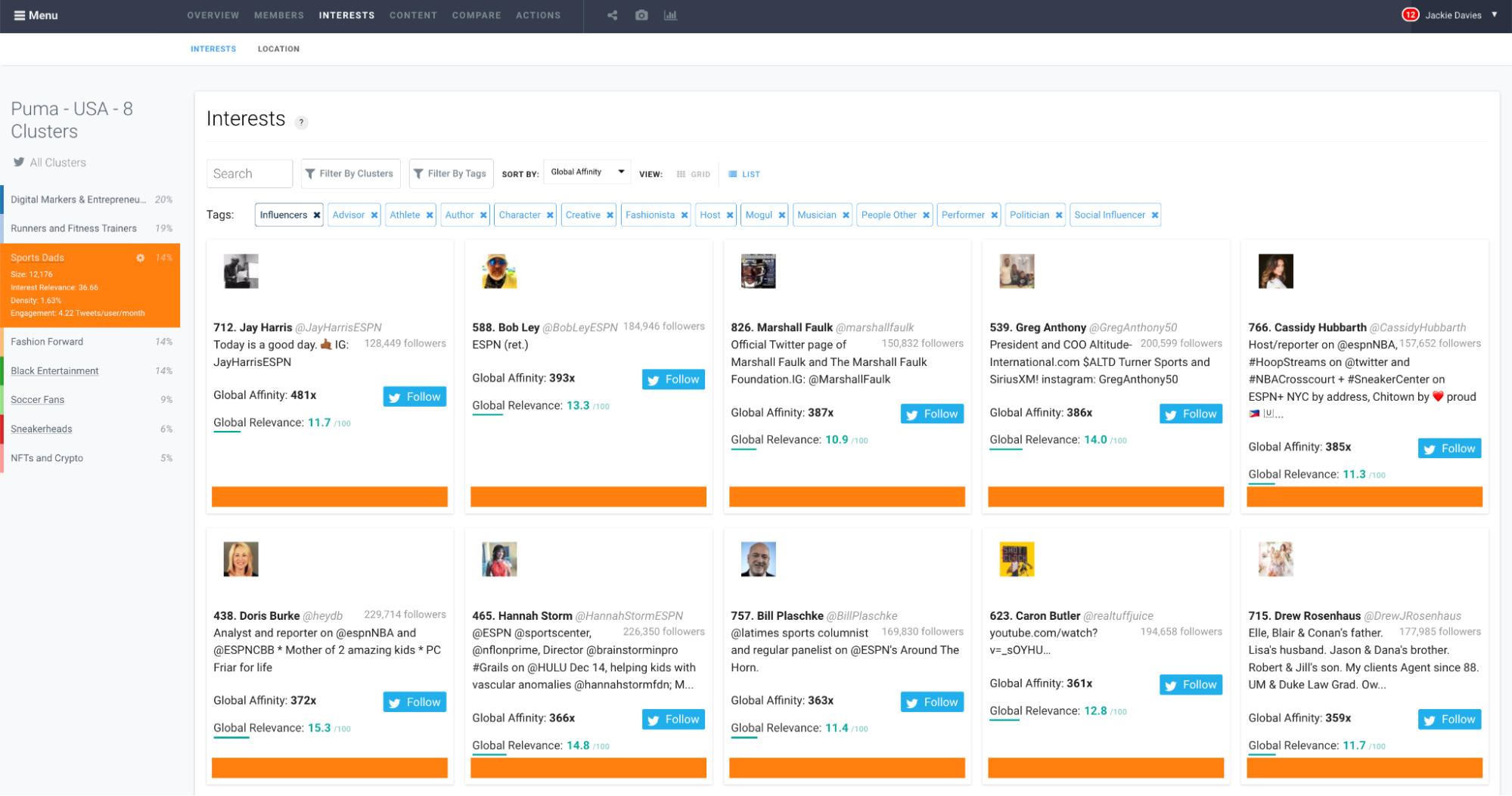 Brands working with smaller budgets shouldn't shy away from participating in events like The Big Game. Instead, they should get creative and try a few, if not all the tactics we've mentioned above. Measure what works, and what doesn't, and then do it all again next year.
Are you building out your Big Game campaign? Use Affinio and make the most of your ad budget.