Jackie Davies
Brands, find your next Barbie movie
Barbie has become the highest-grossing films this year, bringing in nearly $1.38 Billion since its release date.
Following its success, Mattel has decided to bring more of its toys to the big screen, and films based on American Girl, Polly Pocket, and Hot Wheels are all in the works.
Barbie's box office turnout can be attributed to its amazing marketing strategy, one that leaned heavily on brand partnerships. In the end, they partnered with over 100 brands, making it nearly impossible to go anywhere without seeing magenta pink. And yes, this clearly helped promote the movie, but it was also an incredible wave of attention for all the brands involved.
One example of a brand who created a lot of Barbie buzz was Béis, the luggage brand by Shay Mitchell, who released a timely collection of Barbie pink suitcases and travel bags. The Barbie bags were so popular the collection completely sold out within the first five days.
So what about the brands that didn't join the Barbie wave? What can they do to find their next Barbie movie? They can gear up for the 45 other films/projects Mattel has planned.
Movie and brand synergy
Now do all movie and brand partnerships make sense? No. Some brand collaborations like Burger King and Barbie were seen as a "step too far", and didn't make much sense in terms of their relative audiences.
The key to any successful brand collaboration is the audience affinity. Does your brand resonate with the audience of that movie, show, actor, artist, influencer etc, and more importantly, how can you tell? This is a common question that brands aim to answer by using Affinio and Audiense To showcase how we answer that question, we used Affinio to analyze the audiences behind two upcoming Mattel movies, highlighting the brands with the highest audience affinity.
Hot Wheels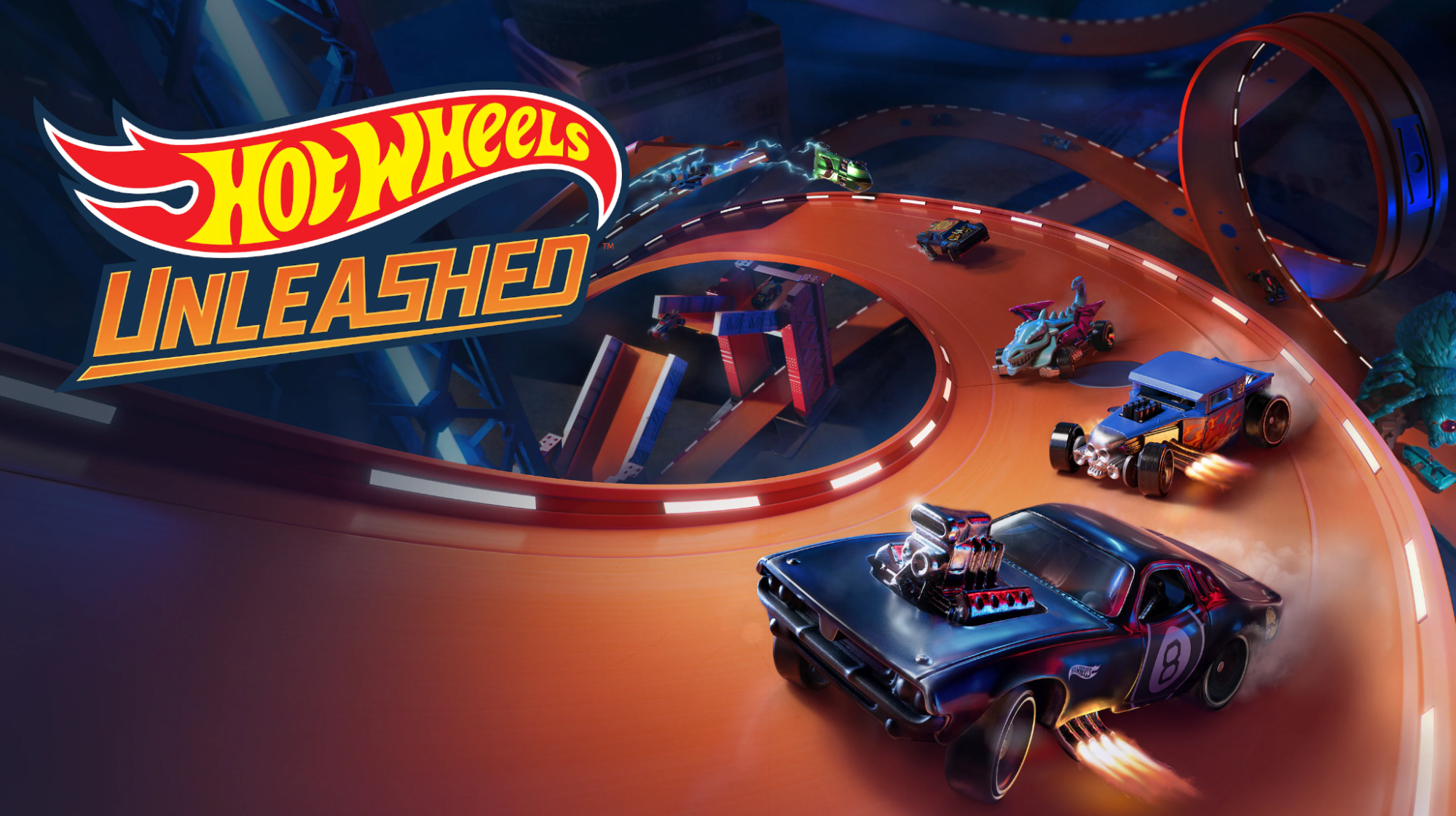 A Hot Wheels movie has been in the works for a while now, with Mattel, Warner Bros. and director J.J. Abrams' all working towards a 2025 release date.
Abrams described the upcoming movie as "emotional, grounded, and gritty".
The popular toy car brand Hot Wheels was introduced by Mattel back in 1968. The toy cars come in a huge variety of different car models and they appeal to both kids and collectors.
Similar to the Barbie movie, Hot Wheels will evoke excitement and nostalgia from all ages, making another big box office debut no doubt. This upcoming movie poses an opportunity for some incredible brand partnerships - but which ones make the most sense? By looking at the overall audience of Hot Wheels, and diving into their top interests we can surface the top brand partnerships:

Kellogg's X Hot Wheels
These two brands have partnered in the past - albeit it was in 1985 when Kellogg's carried Hot Wheels cars in their cereal. But the audience affinity towards the Kellogg's brand tells us this collaboration could work again.
Monster Energy X Hot Wheels
This is a great example of two brands that share similar audiences. In this case, the synergy of these two brands comes from their overlap of Gamer audiences, who we know are big energy drink fans.
Doritos X Hot Wheels
Here's a third CPG brand partnership that would work well based on what the data tells us. There is high brand relevance and affinity amongst the HotWheels audience, and they are 146 times more likely to follow Doritos as compared to the rest of the audience on X (Twitter). Doritos is no stranger to partnering with movies/shows and saw success from their previous deals with Spiderman, Stranger Things, and The Avengers movies.
American Girl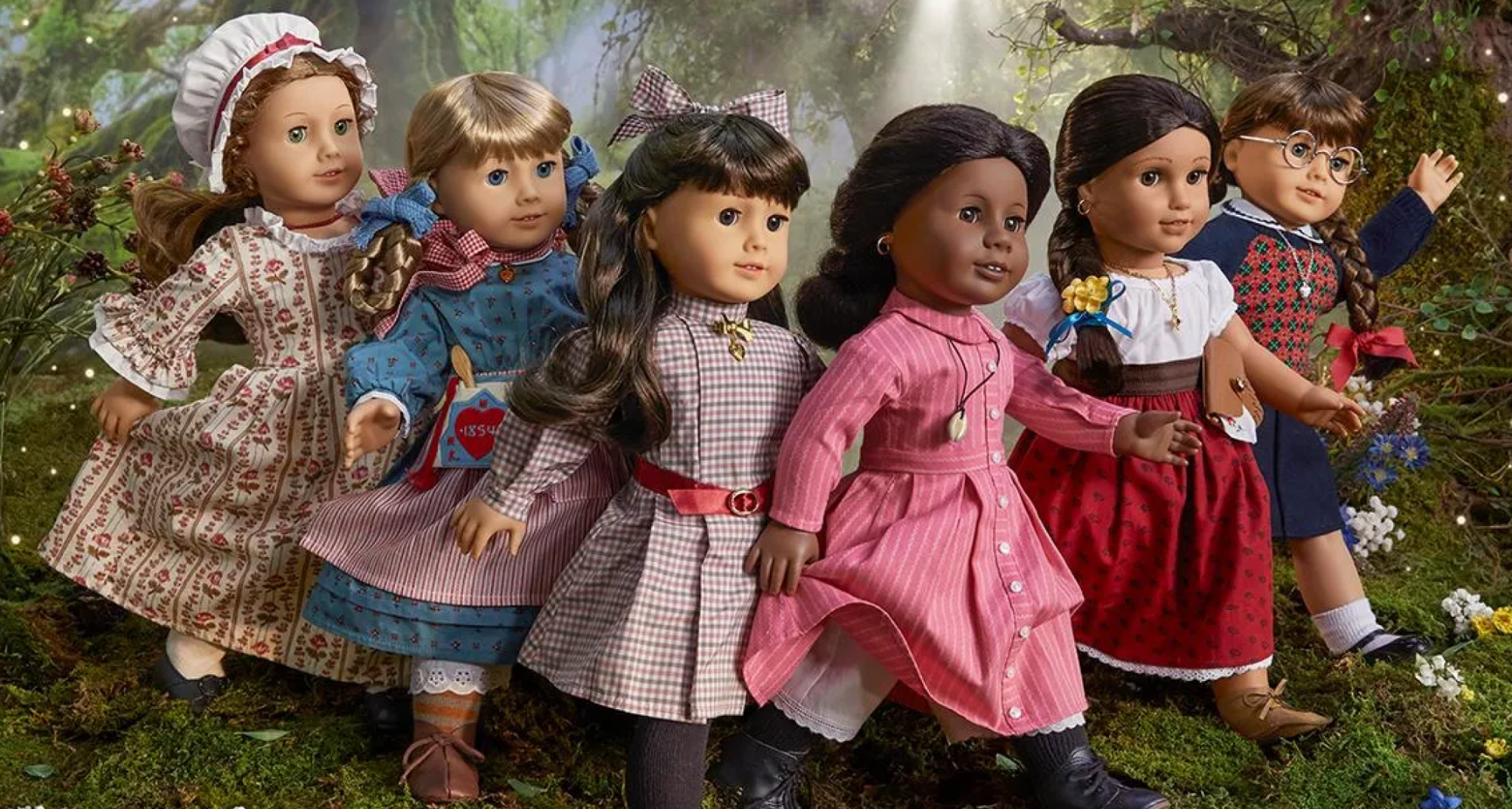 American Girl is a line of dolls that depict eight to fourteen-year-old girls. The dolls are supposed to be from diverse cultural backgrounds and represent different people throughout history. The brand launched back in 1986, and since then has sold 32 million dolls worldwide. Now in partnership with MGM, Mattel is set to release an American Doll feature film, but it's still unknown when the movie will actually come out. This means brands still have time to assess the potential for a partnership with this franchise and figure out if it's something their audience is looking for.
Using Affinio, we surfaced a long list of brands that are relevant to the American Girl audience, but here are three that stand out:

Crayola X American Girl
Crayola would be an interesting collaboration that could cater to two audiences: moms who grew up playing with American Dolls and coloring with Crayola, and now their kids. The affinity score of 1,018 between Crayola and American Girl is what makes us confident that there is enough brand synergy here for the partnership to make sense.
Old Navy X American Girl
Similar to their partnership with the Shark Boy and Lava Girl film, Old Navy could repeat this strategy with American Girl movie to create an in-store scratch-off game for deals and prizes, as well as American Girl t-shirts.
Oreo X American Girl
This one comes as a surprise, because back in the 90's Oreo partnered with Barbie to create an "Oreo-themed doll", but it ended up flopping. Maybe this just means that Oreo takes another stab at it with American Girl, but this time takes a different approach (instead of just creating a doll on theme with an Oreo). The relevance this brand has over the American Girl audience is enough to push them to try again.
How to know if a brand partnership makes sense
The easiest way to find your next "Barbie" movie and make sure your brand isn't left out of the hype, is to benchmark your brand against upcoming films. If your brand shows up as having a high relevance or affinity score, then a partnership makes sense. In the case of the movies above, we used Affinio, recently acquired by Audiense, to view the audiences behind the Hot Wheels and American Girl toys. Then we surfaced their top brand interests, who in turn would make good brand partners.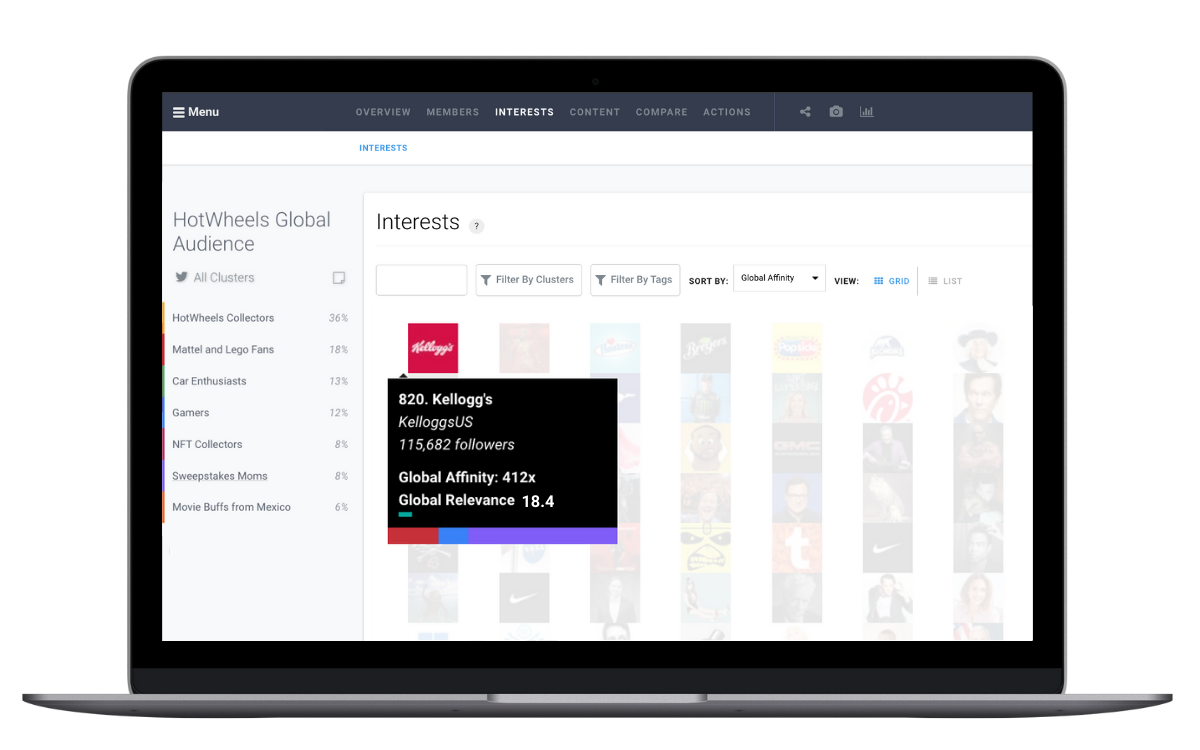 Mattel has 45 upcoming movies planned, so If you're curious to know which one your brand should potentially partner with, sign up for an Affinio platform demo, and don't miss out on the next "Barbie" scale movie.