Eye on the money: How to be smart with your ad spend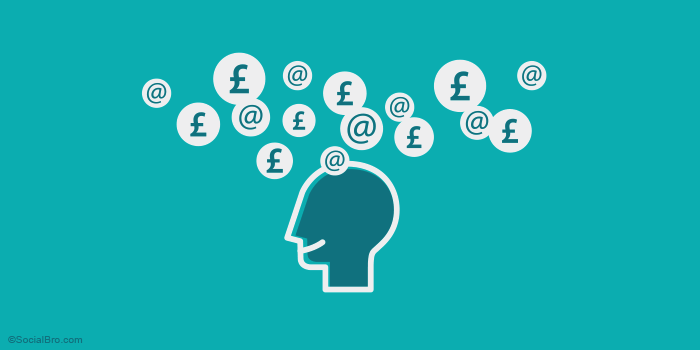 According to Carat's Ad Spend report, the advertising forecast for 2016 is looking increasingly bright, especially for digital. The global media network says that digital is the only channel that warrants a double-digit growth in advertising spend, with a prediction of +14.3% for the next year. Other reports from Forrester also suggest that the end of TV advertising isn't far, and more and more brands will look to boost their digital channels, including social media, in 2016.

If you're one of these brands who is looking to spend more with social media, and Twitter in particular, here are some hot tips on how you can optimise your Twitter Advertising campaigns and make your budget go that extra mile.


Marry Legacy And Social Data For Smarter Advertising

Gartner estimates that less than 1% of all organizations are doing anything to reconcile social and legacy customer data. Marrying up the two sources of data is increasingly important in a data-driven world, especially for a 360-degree view of your customer. By bridging the gaps in customer information, you will have a greater insight into your customer, ensuring that your ad spend is going to the right person. Twitter's open nature helps glean in-depth customer information, and if the offline and online data sits in silos, any money spent on Twitter advertising would be poorly utilised.

A few ways Twitter can help you reconcile the two data sets:

- Match customer emails to customer profiles
- Use Personality Insights to see what traits your most profitable customers have and compare with your customer data from other sources
- Monitor conversations about your brand or campaign hashtag


Use Social Analysis To Trace Customer Intent

According to research from Google, for large retailers, social contact will first happen in the middle of a customer's buying journey 47% of the time. Monitoring Twitter for keywords that imply purchase intent gives you the opportunity to establish a connection with that prospect and provide additional information in the form of content or offers that might push them through to the next stage of your sales funnel.
Smart advertising doesn't mean that a brand needs to complicate their Twitter advertising. Once you've established customer intent, one way of maximising your Twitter communication is presenting them with unique rewards. In the #OneLastTime campaign for The Hobbit, Twitter users got rewarded with personalised content based on their favourite Hobbit character. The posts had a 45% engagement rate. Once this communication is established, it's easier to encourage them to follow your Twitter handle. This would ultimately lead them to see your content, and engage with it, whether it's an offer or a Twitter poll.

https://twitter.com/venusdekydra/status/542500299324129281?ref_src=twsrc%5Etfw


Utilise Twitter's Resources

Twitter has a host of different offerings to support your activities. From Twitter Collections, the Buy Button and Twitter Polls. Keep your audience guessing by presenting them with fresh content through some of these Twitter features occasionally.

Twitter Polls is a great way of conducting market research, discover product pain points from your customers, or gauge the excitement of a newly launched products. All of this can help you make informed choices when you launch a Twitter ad campaign, ensuring that you're smart about spending your money.

Similarly, take advantage of the Twitter Buy Now button. It opens up avenues to have a long-term relationship with your customers. By selling to customers directly on Twitter, you get a chance to capture their details and start an ongoing relationship with them, and to make sure that you're spending your money on the right person.


Segmentation and Customisation For Targeted Campaigns

Don't waste your increased ad spend on just anybody. Twitter ads can be placed at the right time, and targeted at the right person. Take advantage of this by creating Tailored Audience Lists to divide your audiences into different segments for different campaigns. For example, based on Personality Insight data, you could create a tailored segment for Twitter users most likely to redeem a coupon and create a Twitter Ads campaign tailored to appeal specifically to them. Or gain market share by targeting a competitor's Twitter audience - put them in a Tailored Audience list and create a customised campaign.

Personalisation is key in ensuring that your ad spend is not wasted, and gives you the results you desire at the of the campaign.


Determine Earned Media Value Of Your Twitter Advertising

Brands are moving beyond the usual metrics and getting to grips with tracking earned media from their Twitter advertising campaigns. If that's not on your agenda yet, it definitely should be. Launch your Twitter ad campaign with the purpose of monitoring the earned media value, ie. if your campaign attracts 1,000 followers, those followers are now going to receive all your Twitter content, engage with that content and potentially share it with their followers - how much would that be worth to you? This metric will give you an understanding of how to approach future campaigns, informing you of how to utilise your ad spend.

After all, money spent well is money saved. And money saved is money earned. SocialBro's Twitter Ads Dashboard and Audience Insights will provide you with Twitter insights for smarter advertising. Let us know your thoughts in the comments below.
hbspt.cta.load(369237, '34b123f3-8014-4828-9ec8-105b230b94d6');