Rachel May Quin
4 insights into pro sport brands at the top of their game
Whether you're a religious football watcher or you're out there pounding the streets in the latest gear, there's no denying the communal power of sport. Fans worldwide come together to celebrate moments of glory, from cheering their favourite football teams to sharing their sporting triumphs on Strava. It's not just about winning; it's about taking part.
The sector is overrun with motivational campaigns, so we've pulled together a selection of insights to help you hit a home run with your next campaign.
1. Harnessing the power of community
For many people across the globe, sport is more than just a game. It's a passion, a lifestyle, and a community. Brands that know how to harness the power of community in this space are more likely to hit a home run with their marketing campaigns. Take Gymshark, a UK leisure brand who have fully embraced the idea of working smarter, not harder.
Gymshark play on the power of peer-to-peer to build awareness in a highly competitive space, reaching new customers and building loyalty among the team. Interestingly, they tie their influencers into three-year contracts, treating their partnerships as long-term investments in engagement and loyalty, instead of a one-hit-wonder for each campaign. By leveraging this connection, the brand successfully generates thousands of pieces of organic social content every day, ensuring brand awareness stays high all year round.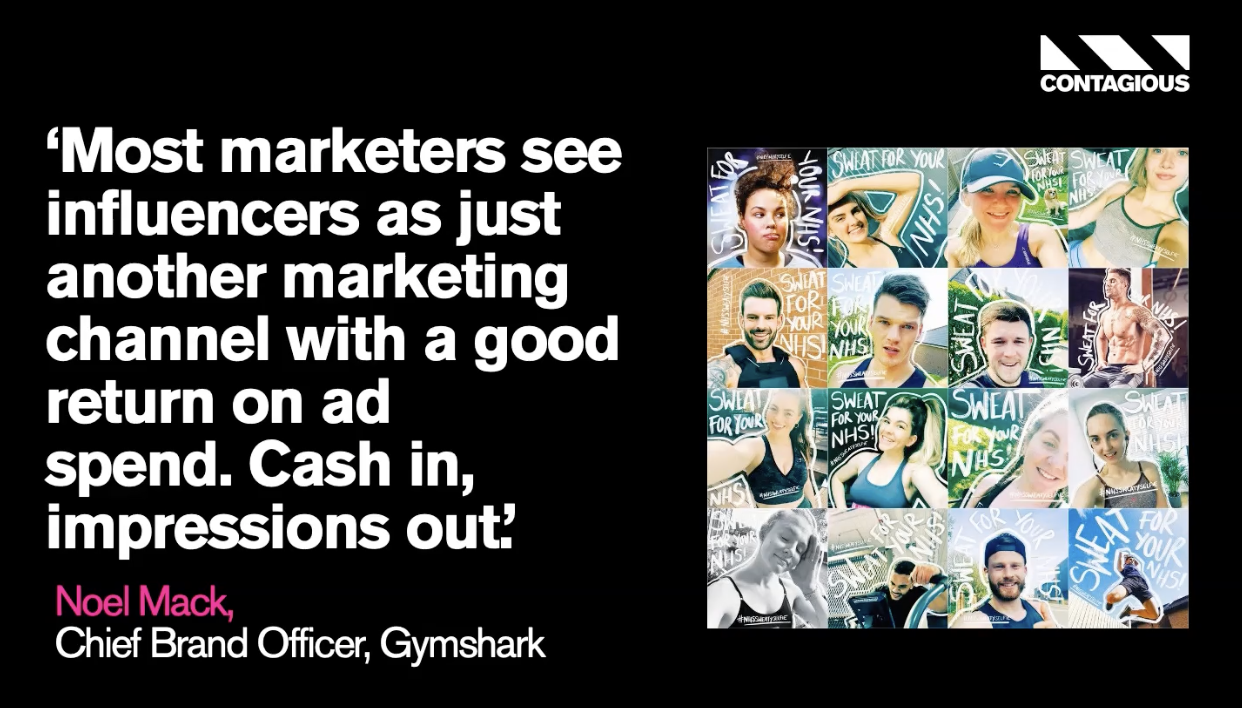 We also loved this innovative activation by Nike in China, which demonstrated a clear understanding of the power of community and even better, the power of a good competition. In this huge segment of the global market, Nike have established themselves as a performance brand designed to make runners harder, better, faster, and yes, stronger.
They partnered with China's most popular running app to launch Next%, challenging China's 28 million monthly runners to beat the average pace by 20% to unlock exclusive shoes, designed exclusively for the fastest runners out there. This aspirational self-selection challenge incentivised over 277,000 runners, clocking up over 900,000km during the campaign and boosting sentiment in the Chinese market by 40%.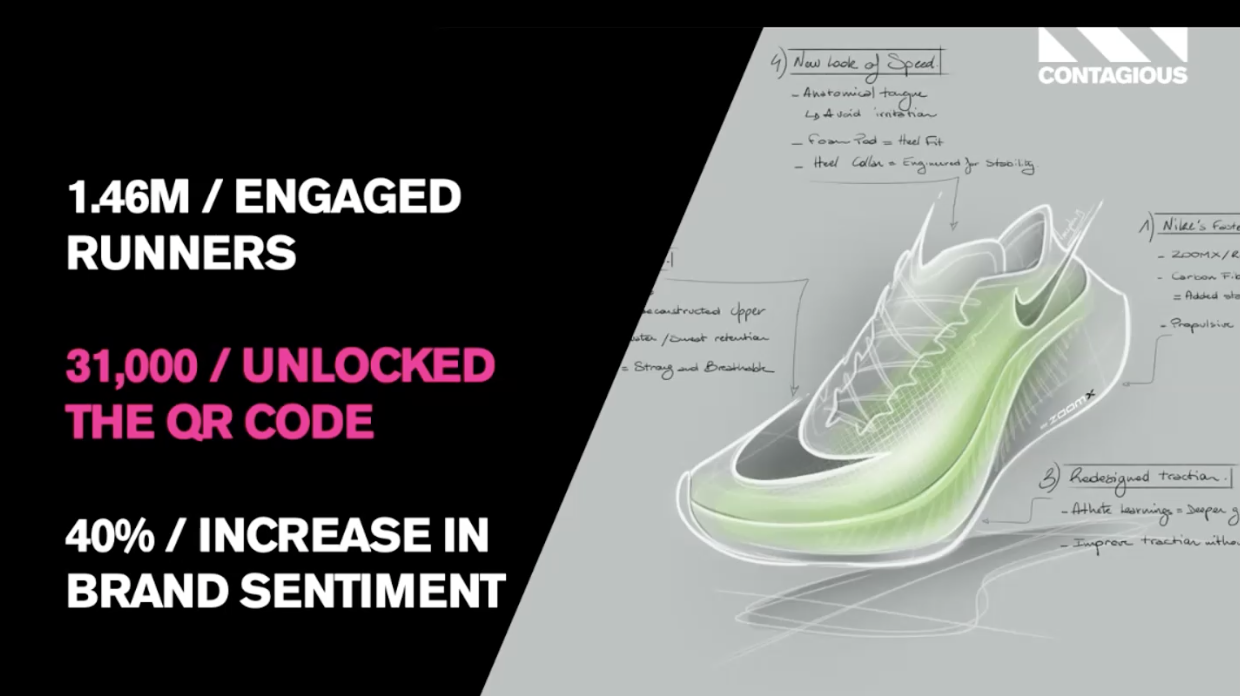 2. Taking aim at stereotypes
With great power comes great responsibility and for brands, this means taking aim at stereotypes to make sport accessible for everyone. We've seen many campaigns over the years, from conversations about diversity to ensuring athletes feel safe and supported. Second Job, created with Grey Argentina, highlighted the gender pay gap and the unfortunate reality faced by almost half of professional female football players, forced to take a second or even a third job in an industry which pays male players millions.
Telemundo gave a platform to this issue by employing three professional players to moonlight as reporters and weather forecasters, to highlight the obstacles women must overcome to play the sport they love. This stunt positioned the television network as a champion of women's football, an increasingly lucrative commercial opportunity, and contributing the most watched Women's World Cup to date, with a 27% increase in viewers compared to 2015.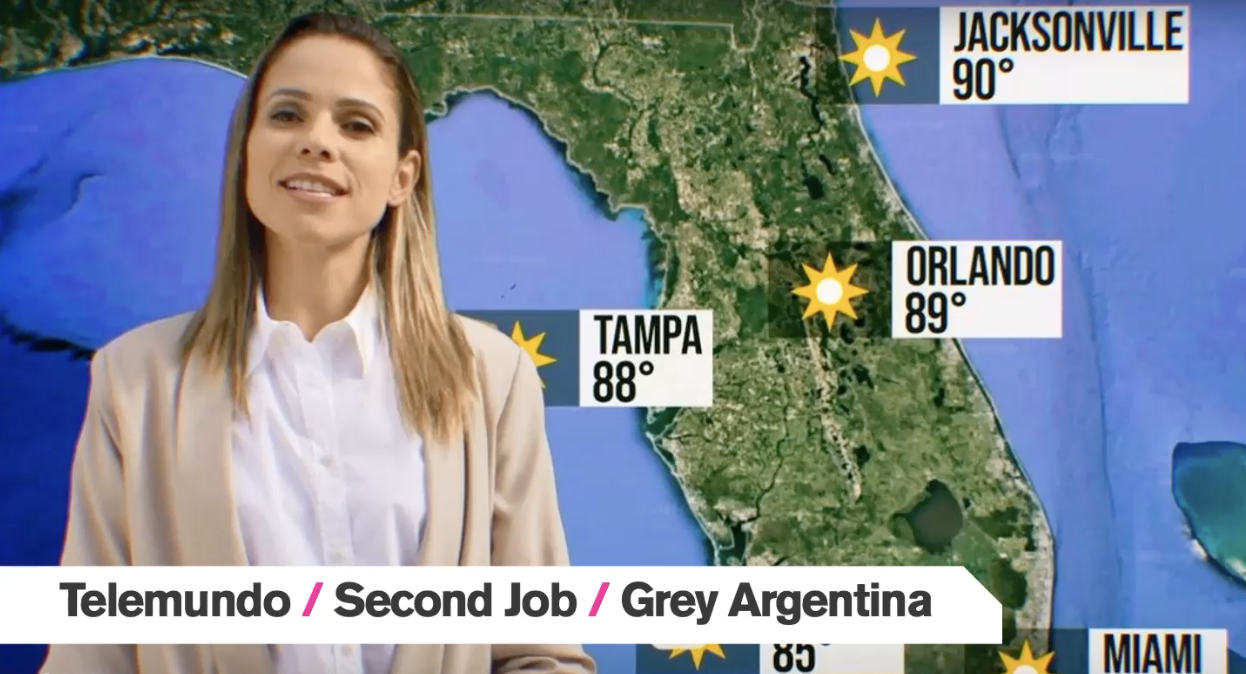 Living up to their reputation as a brand that fosters athletic resilience and challenges stereotypes, Nike Brazil also tackled of gender imbalance in sport with their brilliant The Doll I Never Asked For campaign. They centred it around the story of Andressa Alves da Silva, a Brazilian footballer with a universal experience of being encouraged to play with dolls as a little girl, rather than following her dreams of playing football.
So, Nike created doll that any young football fanatic would love to receive… a doll that's already a ball. A shining example of bold creative execution and all-round badassery, this sassy stunt attracted over 30 million views on YouTube and reinforced Nike's commitment to smashing sexism in sport.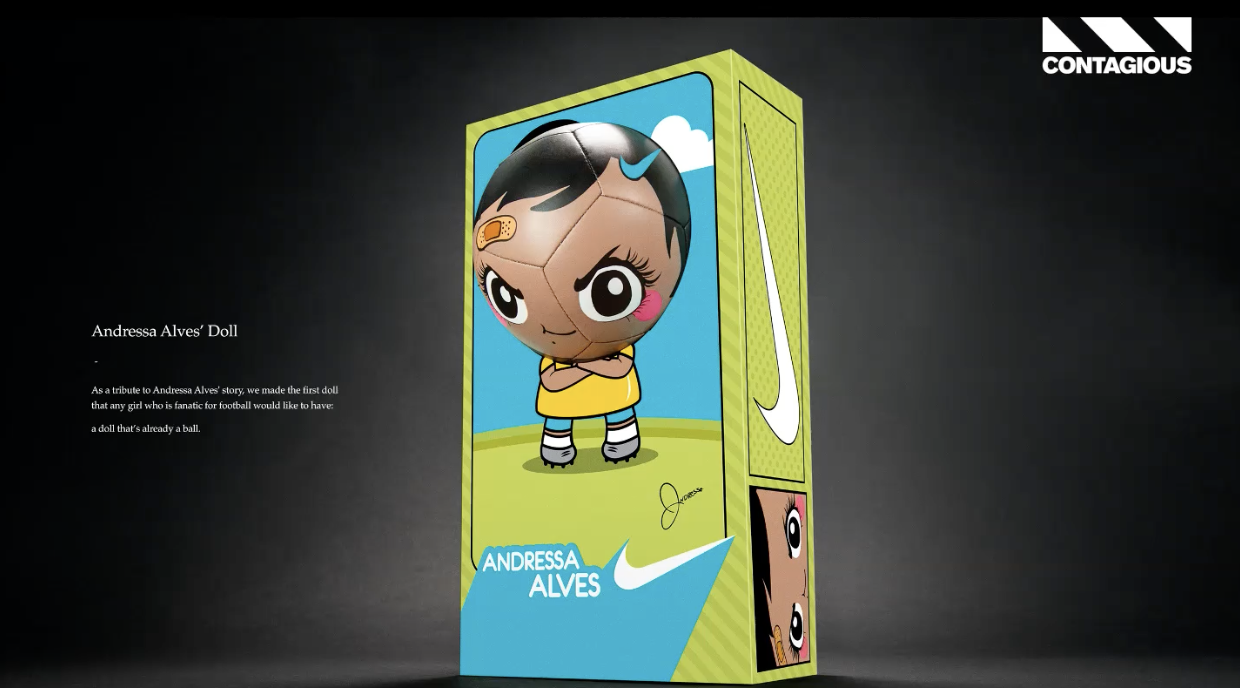 3. Levelling up audience understanding
Over the last few weeks of Contagious webinars, we've seen plenty of excellent campaigns from brands who used audience insight to level up their campaigns. Sport is no exception, particularly this case study from Swedish brand Salming who used their insider knowledge for good. As the new kid on the block, they noticed that 60% of runners train with music on a regular basis and unsurprisingly, they preferred the ad-free Spotify experience.
Enter, Spotiwear. Salming introduced their new Sports collection on Spotify Premium, without any interruptions. By slotting the brand seamlessly into the cover art of running playlists, each cover became an advertisement, complete with images, descriptions, prices and links to purchase on the Salming ecommerce site. Each time a runner shared their favourite playlist online, they were sharing a Salming ad. No songs interrupted, no extra media spend on Spotify and a remarkable 27% sales increase for the brand.
Understanding your audience can also spark creative ideas, especially when faced with challenges. When ESPN were faced with dwindling viewing figures for NBA basketball, they were forced to pivot away from their traditional promotional tactics to a campaign that would grab the attention of lapsed fans. You Seeing This?, created with R/GA, tapped into the trend of basketball fans checking social media for bite-sized highlights and final scores to create much needed FOMO around the games.
Instead of running ads before the games and expecting busy millennials to show up at the appointed time, they switched to real-time engagement during live games, using strategic social media, a range of short-form media content and even Airdropping fans IRL. The campaign drove over 380,000 clicks, driving people to watch the game, and increased viewing figures for the live games by 70%!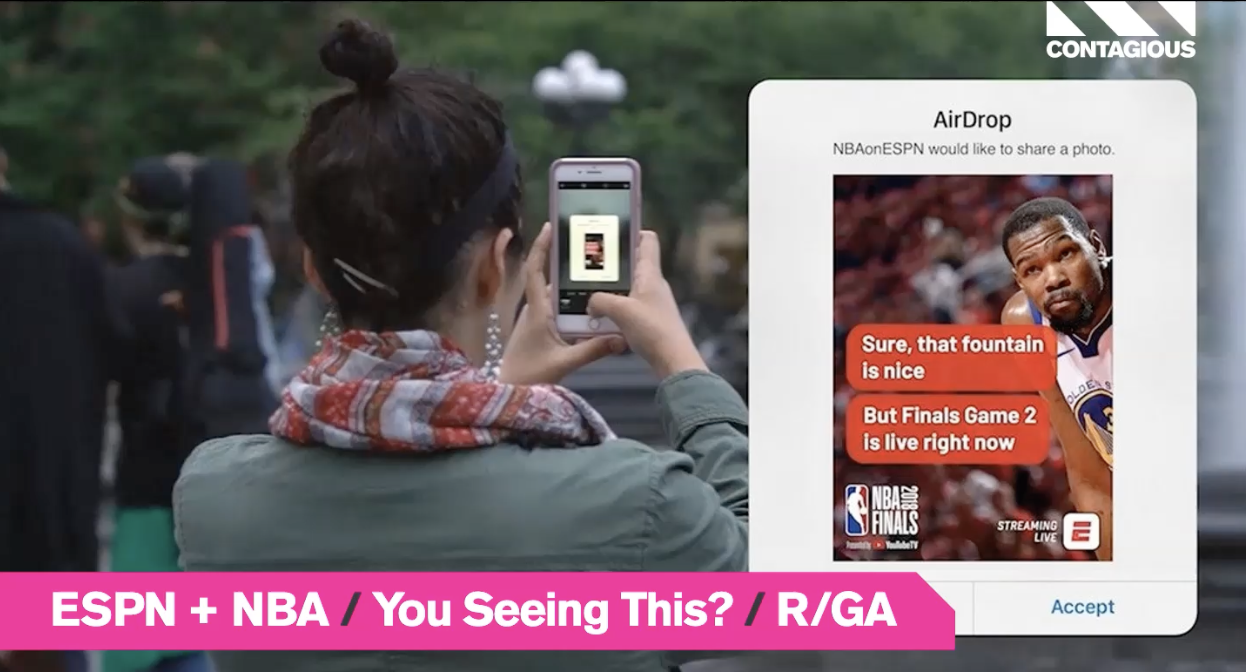 4. Recruiting fans for the team
An excellent team never rests on their laurels and likewise, a top tier brand never stops searching for new audiences. Retaining loyal customers is important but in increasingly competitive sectors, recruiting new customers is an important part of growth - especially if you've got a new product on the horizon. Which is why Verizon's 5G SuperStadium was a masterclass in reaching new audiences where they hang out. In this case, on Fortnite.
Verizon's 5G stadium gave gamers the chance to meet NFL players and professional gamers, discover hidden surprises, and enjoy tons of exciting virtual content in the digital Super Bowl stadium. This smart activation was both an immersive experience for Super Bowl fans and a demonstration of the power of 5G, offering participants low lag and high speeds, the brand were able to pull off the perfect product demo as a form of entertainment.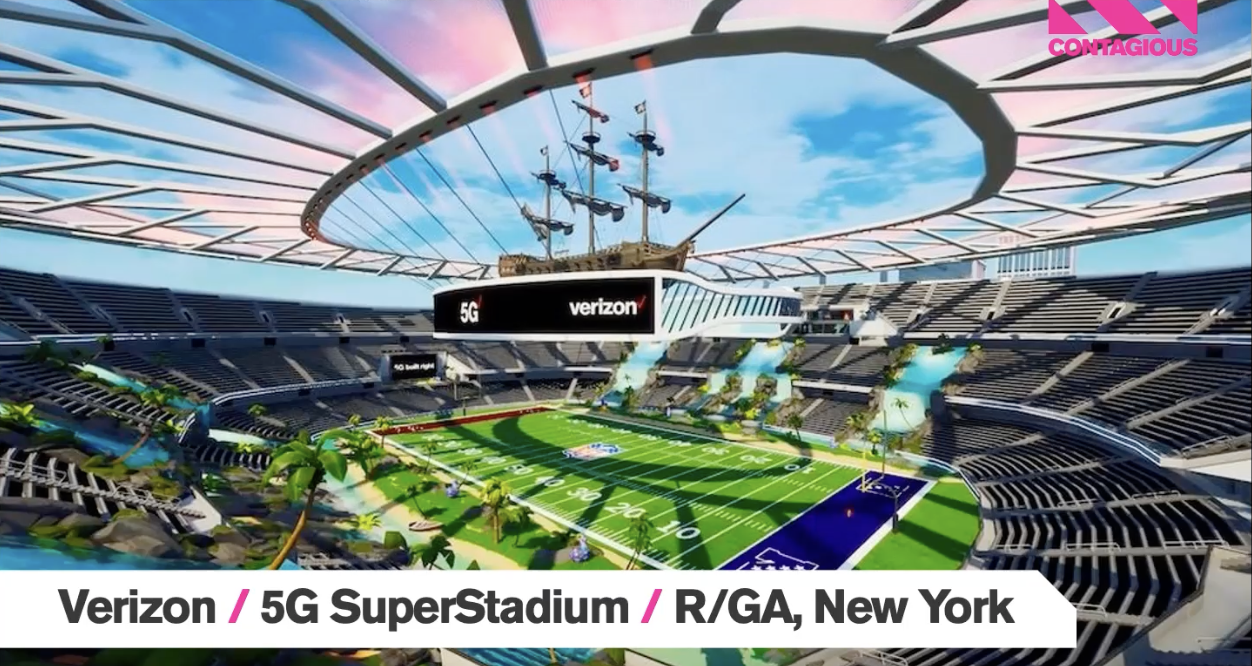 What do you do when COVID-19 restrictions mean your customers can't come to you? In Little Caesar's case, they decided to swap pizza in exchange for the naming rights of your living room. That's right, by selling the naming rights to your favourite hockey-viewing spots at home, hockey fans could enjoy tasty deals on pizza throughout the season.
All they had to do was sign a contract agreeing to refer to that room as the Little Caesar's NHL Hockey Room, stick up their official metal sign, et voila, you're now on the team. Extra points were awarded to fans who went the extra mile by posting on social, adding a mascot and even painting their living room bright orange. It was an undeniable success, with over 700 people willing to hand over the naming rights for a sweet, sweet slice.