Yauhen Zaremba
How a social media style guide benefits your brand (and how to create one)
Social media is the perfect platform for connecting with customers and building familiarity with your brand. 52% of online discovery happens in public social feeds, and 93% of Twitter community members are open to brands getting involved in conversations.
But with hundreds or even thousands of brands in each niche competing for customers, it pays to stand out.
Creating and implementing a social media style guide could be just the thing you need to make your brand more recognizable and reputable. In this guide, we're going to explore how a social media style guide benefits your brand (and how to create one).
What is a social media style guide?
A social media style guide is a document that sets out a framework for maintaining a brand identity across social media platforms. Your style guide will set out features to follow, such as tone of voice, language style, grammar, personality, and more. The more content you produce in line with your style guide, the more viewers will become familiar with your brand.
Benefits of creating a social media style guide
Having a social media style guide helps create consistency and familiarity to keep customers feeling connected with the brand across social media.
This is vital for forming ongoing relationships with customers and could ramp up your company's social selling.
Let's take a closer look at some of the more measurable benefits of having a social media style guide.
Creates consistency and credibility
Having a consistent tone of voice and language style is important for boosting your brand's credibility as an expert voice within your niche/industry.
If one piece of content sounds and feels completely different to another, it's going to feel out of character to viewers. The more you focus on a cohesive and consistent brand voice, the more credible you'll become to your target audience.
Promotes brand recognition and voice
Being a recognizable brand means pumping out content that people instantly recognize as yours.
By referring back to your style guide, you can keep your tone of voice consistent throughout your social media campaigns to boost brand recognition.
Helps onboard new employees quickly
New employees often bring with them their own styles and habits picked up from previous roles.
A style guide helps writers get on board quickly with your style and language requirements and expectations. This is especially important if you have several writers and need them all on the same page.
How to make your own social media style guide
Whether you're starting from scratch or just looking to enhance your current style guide, here are some steps to help you draft up the perfect social media style guide.
Identify your target audience
Understanding your target audience is crucial when it comes to your style guide. After all, the whole thing should be built around the needs and values of your prospects, making them feel more connected to your brand.
Create personas for your target demographics, and figure out where those people are most active on social media. For example, you'll typically find older users on Facebook, while Instagram is favored by younger audiences.
Check out the type of audience your competitors are appealing to, and ask existing customers about their social media preferences.
Define your brand personality
Think of your brand personality as a real, human personality. If people like you, they'll want to hear more from you and interact with you—so ensure your personality is likable, relatable, and relevant.
You also need to develop a brand voice that resonates with your target audience to draw them in. This could be the key to boosting engagement and gaining a positive reputation. Your tone of voice might be conversational, irreverent, or authoritative, depending on your audience.
For instance, Wendy's uses snarky humor to entertain younger audiences, while Dove focuses on inclusivity and Starbucks makes a point of engaging with its customers to build a community.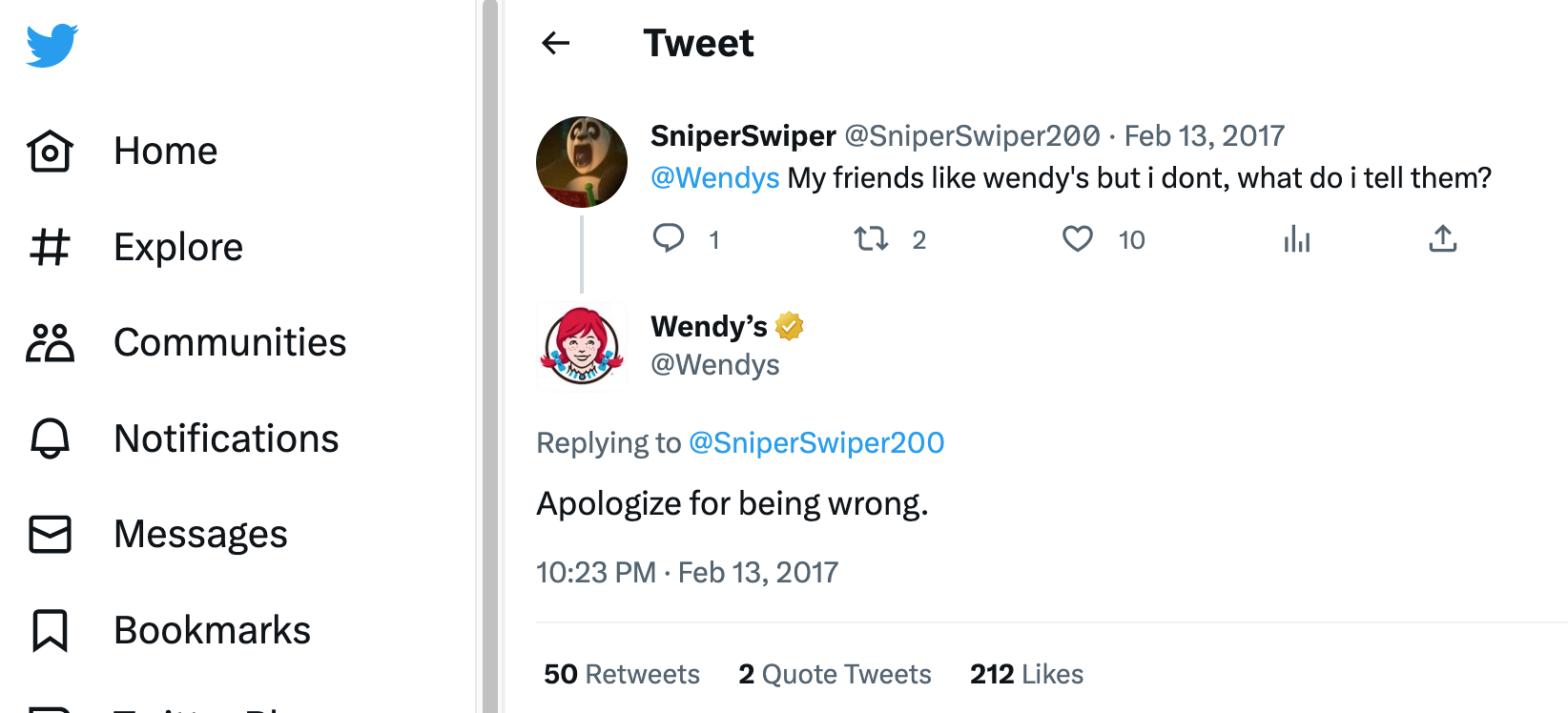 Come up with a visual theme or aesthetic
Strongly visual content is great for capturing attention and making viewers want to engage with your brand. Dunkin Donuts uses bright and cheerful posts that match its brand personality, and Sharpie shows off what its product can do with creative visuals on Pinterest.

Research your audience; think about the sorts of visuals they'd enjoy. Go through every detail such as colors, fonts, themes, layouts, images to use. Also cover things like how to create an electronic signature for communication purposes. Put every detail into your style guide for the content creators to work with.
Create your style guide and make it accessible to everyone
You should give the whole team access to the style guide and let them make changes.
By having more hands on deck to suggest changes and leave comments, you can quickly grow your social media style guide to fast-track your results.
If you need some light inspiration when starting your style guide, you could use a style guide template by searching online. You can always edit and add your own bits if required.
Implement and introduce the guide to all teams
Once your social media style guide is ready, it's time to share it with your team and leaders.
If the file is digital, sharing it across your preferred tools should be easy enough. This method also allows team members to make ongoing updates and changes for everyone to see.
Remember though, it's not a bad idea to send out a paper copy. Some employees might enjoy reading this way and could even take it home for some light reading in the evening.
Once your team has access to the style guide, talk them through its sections and ask if anyone has any suggestions or questions.
Best practices for implementing your social media style guide
Train and inform employees
Your style guide should already do a good job of informing employees on how your brand's personality should shine through your content.
But if you notice some employees need a little extra help, take time to give them some added advice and tips. Remember, it's important that everyone is on the same level when creating a brand personality.
For added success, check out the only social media campaign optimization checklist you'll ever need.
Discuss and communicate with teams before making changes to your style guide
If your guide is accessible to everyone online, make sure any edits or updates are discussed beforehand. If too many people start making undisclosed changes, the original style guide may begin to lose its initial direction and focus.
Decisions should be collaborative in nature and communicated across the team. You could set up an agency agreement document to track this.
Stick with the guide
Just because you've created and shared out a style guide, it doesn't mean you're done with it. Your style guide is your holy grail, something to refer back to for reinforcing your brand identity and creating an audience engaging social media workflow.
Keep it at hand and make sure it's easily accessible, especially to your content team.
Key takeaways
Hopefully, this guide has shown you how a social media style guide benefits your brand and how you can create one. Here are the key points:
Target the right audience
Find your brand personality and voice
Stick to a visual theme
Involve the whole team in style guide creation
Make the guide accessible and easy to use
Remember, your brand's online personality is like a real person or business, people need to find you relatable, friendly, informative, and valuable. This is achievable by implementing a style guide that considers everything from tone of voice, language style, grammar, punctuation, and visuals to solidify a recognizable experience on social media for visitors old and new.
You can look here for ways to know whether your social media plan has failed or succeeded.