Rachel May Quin
How audience insight helped MDLBEAST transform culture & community through music
The music scene in Saudi Arabia is thriving and entertainment company MDLBEAST is at the heart of it, helping music lovers in the region express themselves through listening, sharing and creating music.
On a mission to shift the epicentre of underground music, MDLBEAST are dedicated to showcasing local, regional and international talent through a blend of events and immersive experiences, both online and offline. In 2019, they launched their inaugural music festival, Soundstorm. Over the course of three days, they welcomed 150 artists and more than 450,000 visitors. In 2021, they established XP Music Futures, and things have gotten bigger, better and most importantly, louder.
In this blog, we'll explore how MDLBEAST is transforming the music scene and how audience intelligence and influencers are having a positive impact on the culture and community of the music scene in the region. We'll explore the make-up of the audience, the people influencing music fans, and how this level of insight supports MDLBEAST's strategy.
The state of play in Saudi Arabia
Five years ago, Saudi Arabia set out a bold plan to drive investment in music, entertainment and culture, with their 2030 Vision stating 'we consider culture and entertainment indispensable to our quality of life'.
This commitment is important and timely, with the Middle East & North Africa (MENA) music industry presenting a major untapped opportunity as one of the fastest growing regions, on track to be worth more than half a billion in the next ten years.
So, what does this mean for music brands? Music is already embedded in Saudi Arabian culture, from folk music and poetry to the increasing popularity of electronica and dance, which MDLBEAST focused on when launching their flagship event, Soundstorm.
What does the MDLBEAST audience look like?
To create truly unforgettable experiential events, it's vital that brands understand the make-up of their audiences on a more granular level. After all, your audience is not a monolith.
Recent research into the region shows that of a population of 525 million people, over half of that are under 25. This audience are young, progressive and very social, with 79% of Saudis being active social media users and being world-leaders in their usage of Snapchat, Twitter, TikTok and YouTube. Live streaming has seen a huge boost in popularity in post-COVID times, suggesting that this audience is hungry for entertainment.
When we examine that audience through the lens of music, Spotify's Top 200 charts for the region show that hip-hop is on the rise, while dance music is seeing a small decline. This kind of insight helped MDLBEAST shape their 2021 line-up to appeal to the tastes of their target audience - young, social and open to new experiences.
Using this information as a starting point, we were able to build a seed audience of potential music festival fans in Saudi Arabia. We discovered that many people defined themselves as video creators, YouTubers or streamers.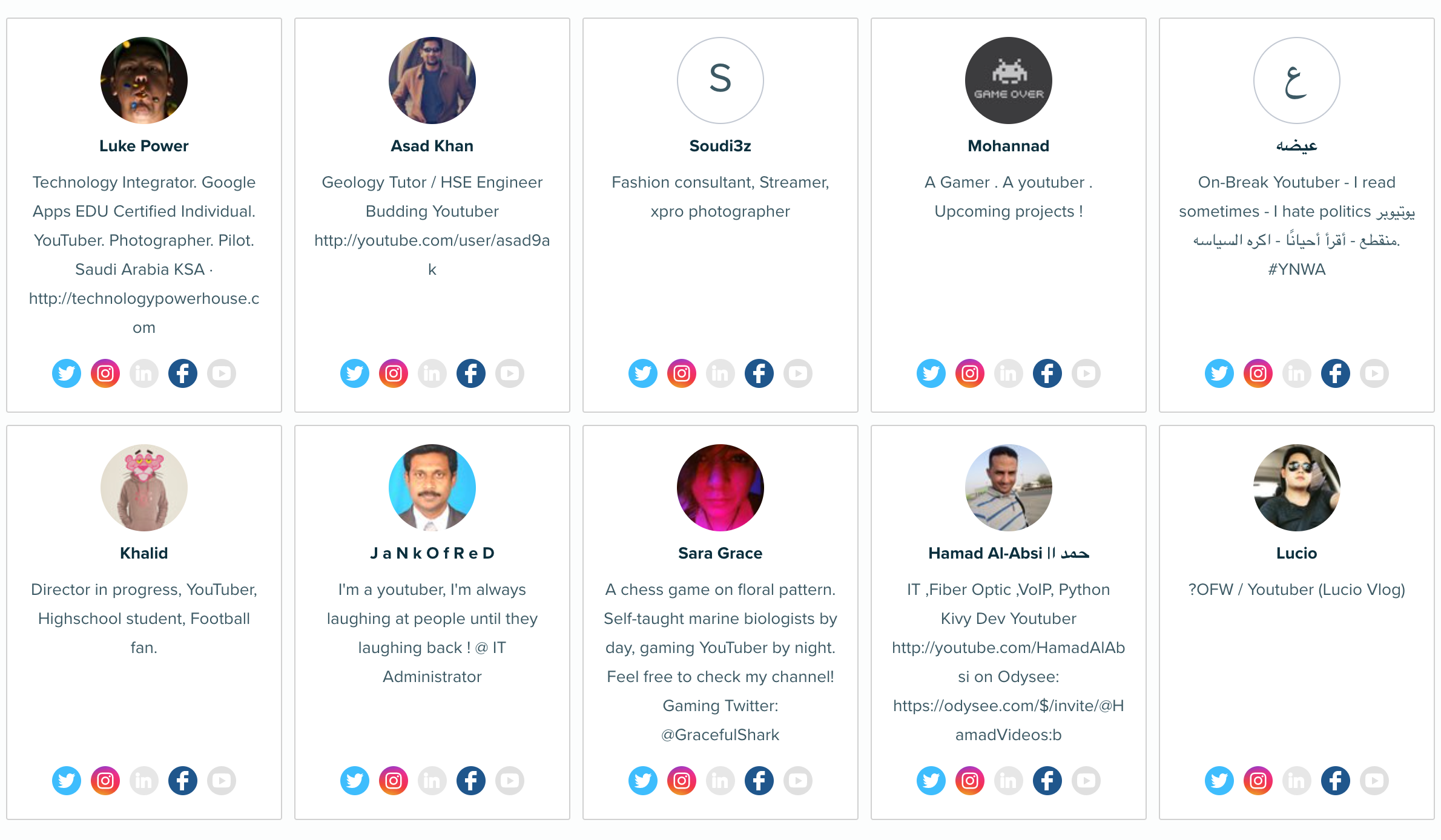 From there, we broke the audience down further to identify five key segments: beauty, blogger; twitch, affiliate; gamer, streamer; agent, free' and otaku, pc player. With this granular understanding of the different segments that were likely to be interested in attending MDLBEAST's Soundstorm, it became possible to understand how these people were interconnected and how they could be reached through influencers.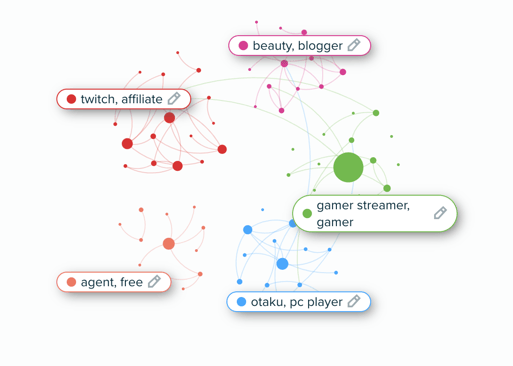 How can this data be used to identify influencers?
With powerful social data at your fingertips, taking you beyond demographics and showing real-time consumer insight, we were able to provide guidance on selecting influencers and how this could shape conversation around Soundstorm.
Our initial report was able to identify a wealth of influencers – 20,000 across individual influencers and brands, to be exact – now it was a question of vetting and curating the perfect team to help MDLBEAST reach Saudi Youth through strategic partnerships and marketing initiatives.
Criteria for selection was based on both volume – how many people could influencers reach and in which countries? – and the type of content they were sharing, to ensure they were aligned with MDLBEAST's missions and values. Likewise, we were able to understand what people were saying about those influencers to ensure nothing historically related to the influencer was missed.
Through audience intelligence and deep social insights, Audiense was able to help MDLBEAST understand their audience, measure cultural and community impact, as well as understanding attitudes toward music and artists, the move toward hip-hop, and potential partner brands that resonated well with the audience that had sponsorship potential.
How did this insight help inform MDLBEAST's approach?
Adding audience intelligence to their marketing toolkit proved hugely successful for MDLBEAST's event and campaign planning. Post-event analysis has shown huge growth in brand awareness and an incredible 89% of attendees called Soundstorm an iconic and culture-defining moment for Saudi Arabia.
Deeper insight into what their target audience wanted from a festival enabled MDLBEAST to enhance their programming, introducing hip-hop into the mix and ensuring electronic music was prominently featured. As a bonus, over 70% of the artists featured in the Soundstorm line-up were local to the region, shining a spotlight on homegrown talent and having a significant positive impact on culture, art and communities in the MENA region.
Furthermore, audience intelligence allowed MDLBEAST to be highly strategic in their marketing, focusing on those digital channels that were likely to attract a younger, engaged audience. TikTok, among other social media channels, featured prominently in response to insights around key social channels and it works. The event was able to reach 93% of Saudi youth and the event culminated in 300,000 mentions online, demonstrating the power of the festival beyond the physical event.
All of this demonstrates that MDLBEAST's approach hit the right note with their intended audience. And it's not just the social figures saying that, 45% of people surveyed agree that MDLBEAST are playing a pivotal role in the growth of the culture and creative economy, perfectly complementing Saudi Arabia's ambitions for 2030.
Interested in learning more about how entertainment brands are using Audiense to supercharge their campaigns and strategies? Check out our spotlight analysis on Taylor Swift's audience, our deep dive into F1 and the Netflix effect and discover who sets the beat in the EDM industry.