Jacqueline Zote
International Women's Day: A selection of the best campaigns on social media
With a growing number of brands being vocal about the causes they believe in, International Women's Day on March 8 gives them the perfect opportunity to show their support for women. This year too, brands took to social media and found creative ways to #BreaktheBias, following the 2022 theme. We've handpicked some of the best social media campaigns for International Women's Day 2022 to inspire and motivate you.
Fabletics
The activewear brand, Fabletics has always been about inclusivity and showing real people wearing their products. For this year's International Women's Day, they stayed true to their values by empowering real women to share their own words of affirmation.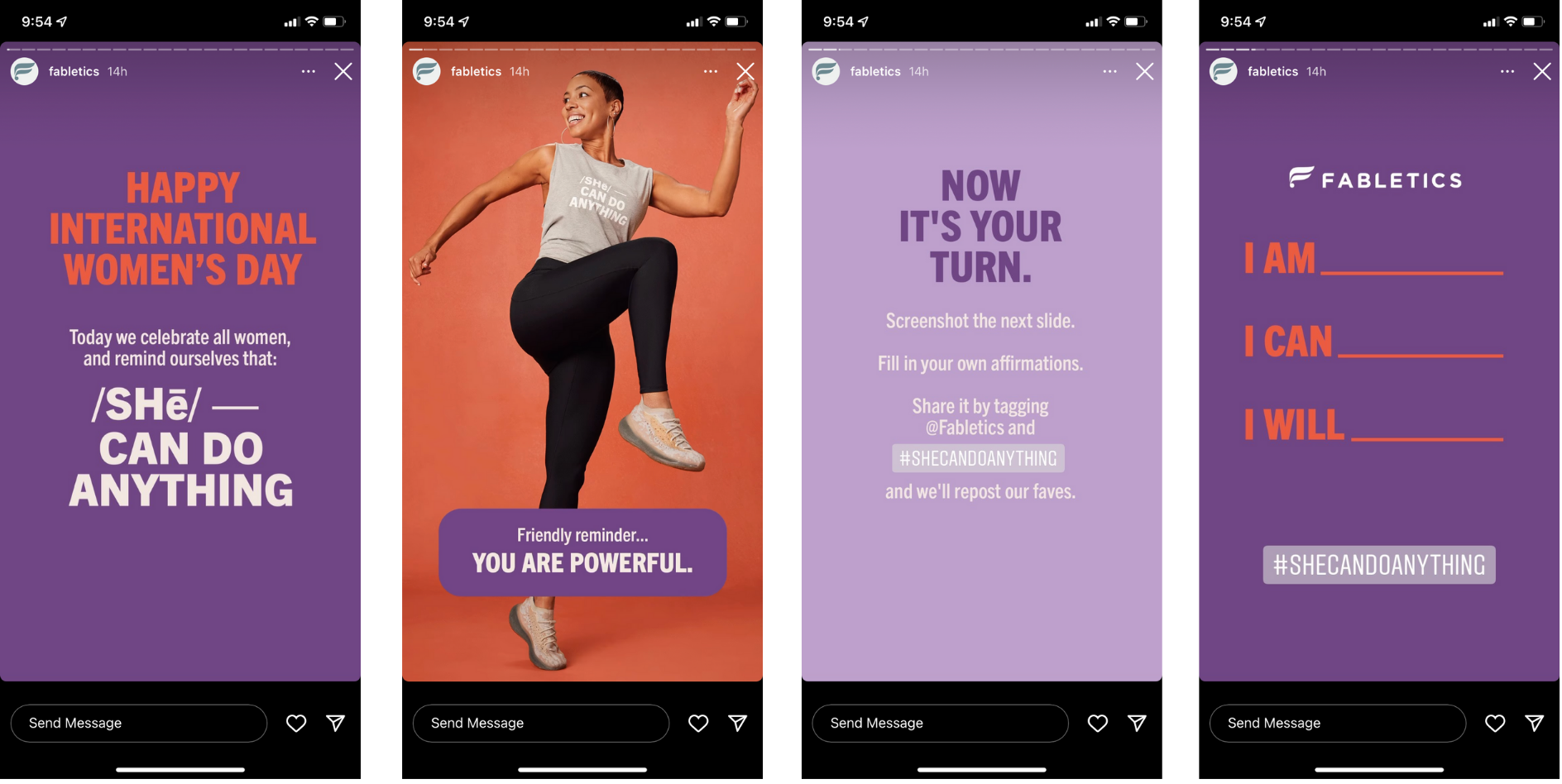 Fabletics then posted these unique contributions to their Instagram Stories. This helped them to recognise and show their appreciation for real women with real stories.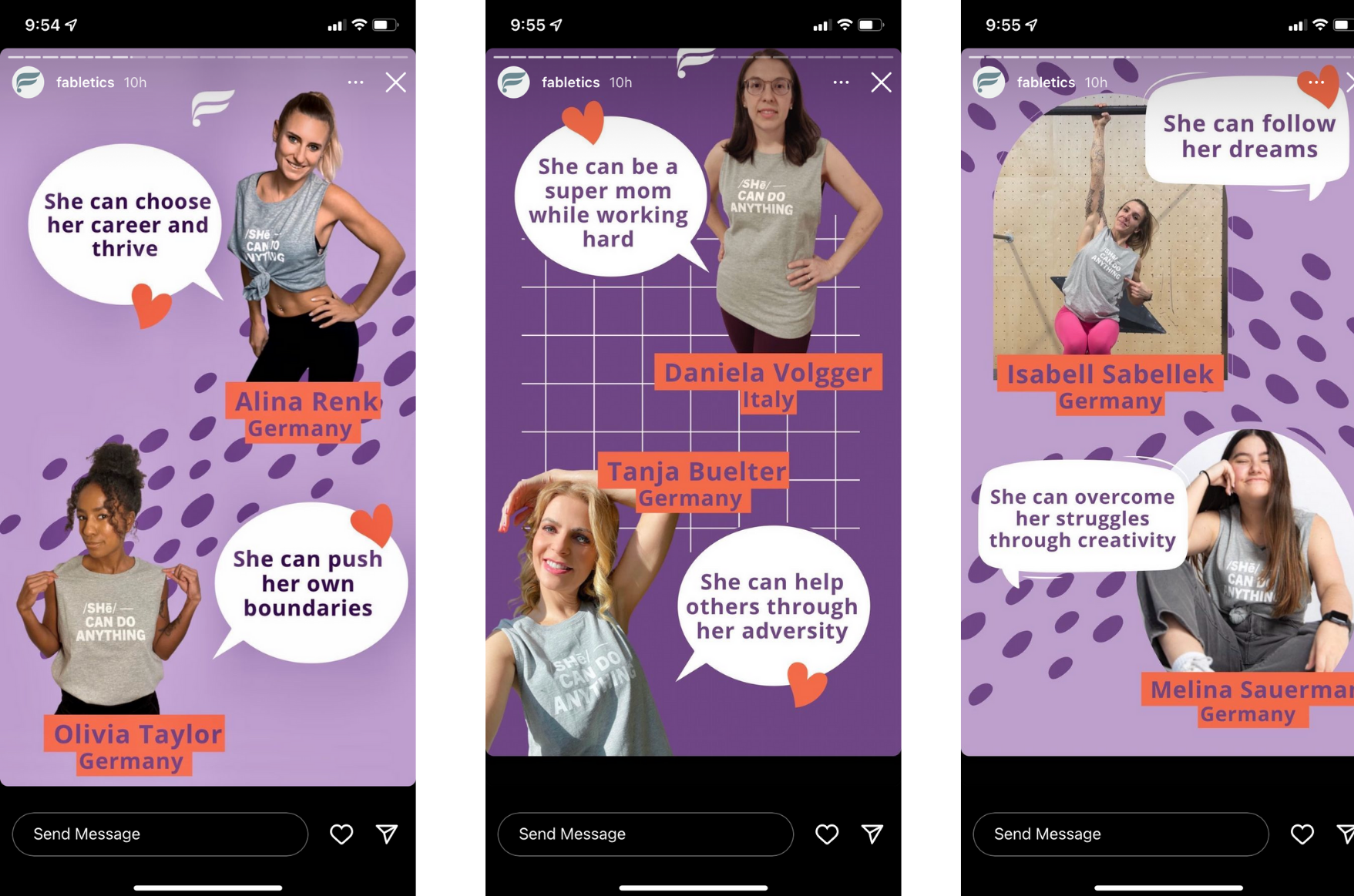 But the brand's social media campaign doesn't just end there. They even partnered with the Girl Up movement to impact real change in the uplifting of girls and positioning them to be leaders. Fabletics used the occasion as an opportunity to showcase the change that this initiative has created globally.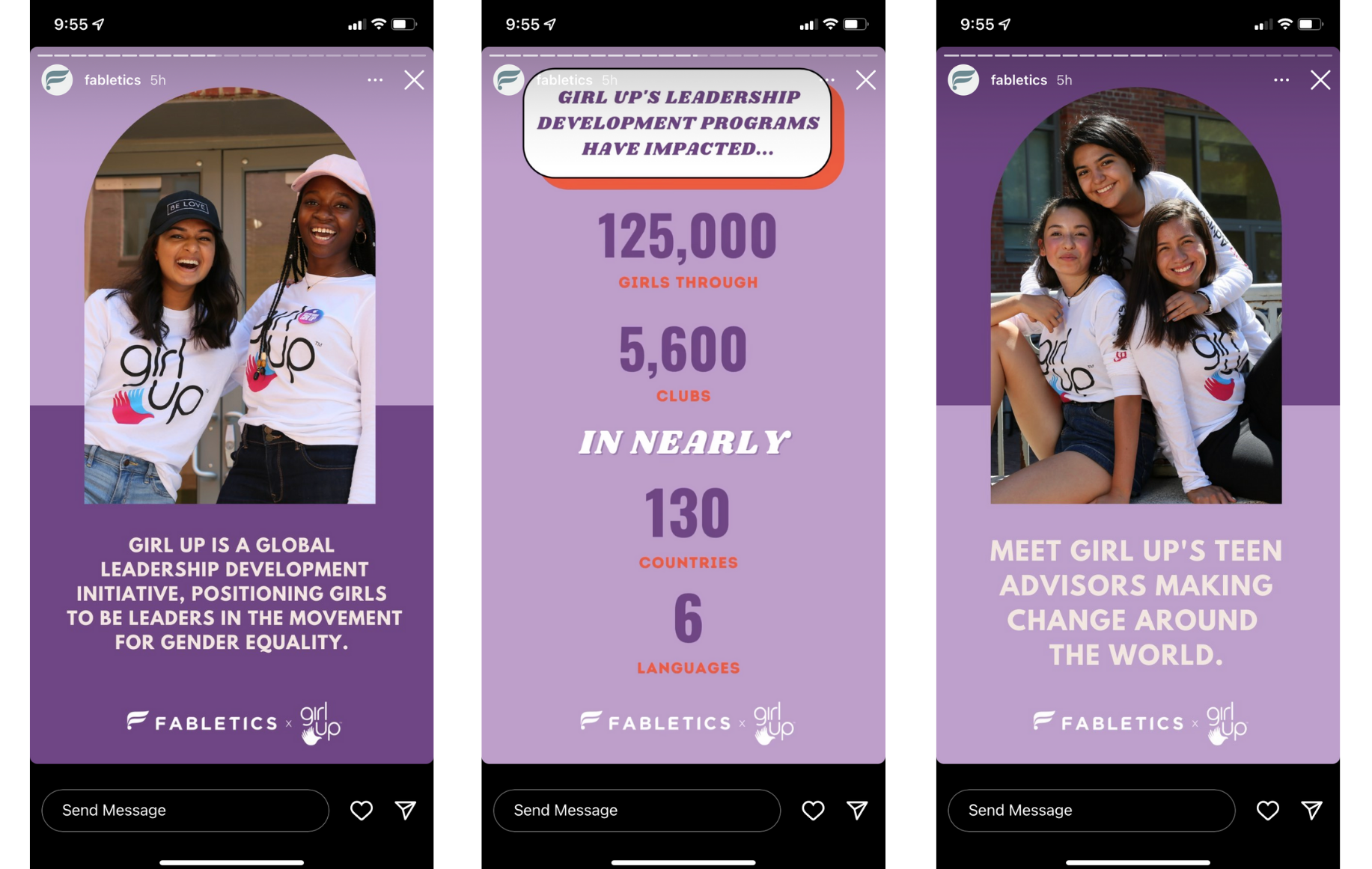 Elvie
Elvie is a women's technology brand focusing on products that address concerns specific to new moms. This includes wearable breast pumps, breast milk collection cups, and pelvic floor trainers. For this year's International Women's Day, the brand found a unique and creative way to celebrate mothers through a music video.
Set to the song, "Smart Bodies," co-written by Eva Lazarus, the video helps to emphasise the biological complexity of women's bodies while condemning their over-sexualisation. The song also highlighted how Elvie products help women to better cope with the post-natal bodily changes they experience.
Spotify
For International Women's Day 2022, Spotify released its "With Love" podcast playlist collection featuring women sharing their stories through heartfelt audio letters. The stories came from women artists, activists, and storytellers and are addressed to their past selves or to other women who've had a significant impact in their lives.
The collection includes stories from artists like Pyra and Fefe Dobson, activists like Lauren Wasser and Dominique Morgan, as well as creators like Rintik Sedu and Munroe Bergdorf. It's divided into three categories–one for Artists, one for Changemakers, and one for Storytellers. These personal anecdotes help to explore in-depth what it means to be a woman from the perspectives of different women with vastly different experiences.
Twitch
Twitch makes March a month-long celebration of women creators on the platform on occasion of Women's History Month. On International Women's Day, the streaming platform launched a Twitter campaign, announcing their initiative to give recognition to the platform's women creators. They asked their Twitter community to give a shoutout to their favourite women Twitch streamers who inspired them.
They would then repost those Tweets throughout the month. Twitch has since Retweeted many posts that highlight some of the best women creators on the platform. The Twitter campaign even saw participation from influential streamers like Emily Krumlinde (@QueenE) who wanted to recognise the women who inspired their journey and made their streaming experience more worthwhile.
Google
Google enthusiastically showed their support for women across all their social accounts–including program-specific pages and product accounts. The main Google Twitter page announced the company's efforts to prioritise the needs of women on Women's Day and beyond.
They shared a blog post that highlighted these ongoing initiatives such as the open-source Harassment Manager tool to address online violence that targets women. In addition, the company announced different scholarship programs and skill-development initiatives to create more equitable opportunities for women in education and tech.
The main Google page also Retweeted Twitter campaigns from other product and program accounts celebrating the day. For example, Made by Google highlighted wallpapers created by women artists and shared stories/quotes from the women of Pixel. Meanwhile, Google for Startups shared messages from women who made significant contributions to the startup community to help encourage and inspire other women founders.
The Takeaway
These creative and impactful social media campaigns all have one thing in common–they resonate with the target audience, which in this case, are women. They either address the very real challenges faced by women or recognise the women who help make the company successful–whether it's customers, creators, or employees. In addition, the campaigns are fuelled by authenticity and genuine support for women, making it easier to hit home.
You can use these campaigns as inspiration for next year's International Women's Day. Or you can even use these concepts to show your support for other causes and celebrate other events. Which of these social media campaigns did you enjoy the most? Comment below and let us know.