Leticia Polese - Content Marketing Manager
[INTERVIEW] Building human connections in the healthcare sector
Ángel González is an advertising professional with almost 40 years of experience. He started his career working for international consumer ad agencies before moving to the healthcare sector as managing director and co-president of Publicis Healthcare Spain.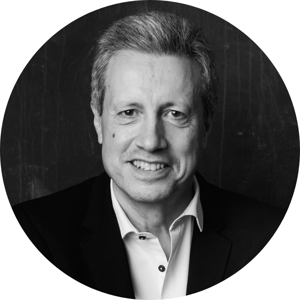 In 2009 Angel decided to become an entrepreneur launching his own company, Ideagoras, an international healthcare social media agency, whose main clients are GE Healthcare, Bayer, Danone, GSK, Merck, MSD, AstraZeneca, Novartis and Lundbeck. In this interview, Ángel shares his motivations for founding such an agency, industry visions, the tech stack he uses and why his company has always focused on being a lifelong learning agency in all the areas related to the intersection of technology, branding, healthcare, creativity and innovation.
Going back to the real essence of social media
Ángel makes the recent words of his friend Alexandra Fulford his own: "too many pharmaceutical companies still use social media as one more public relations instrument in order to publicize their institutional and CSR activities instead of using them as powerful participation and engagement tools." In Ángel's opinion, this entails a big loss of opportunity for this industry, "particularly now that they are trying to find light to reformulate the way they relate with their clients due to the consequences of the pandemic: an even more accented VUCA stage," he argues.
For Ángel, in healthcare social media marketing is as easy as going back to the real essence of social media by recovering its authenticity. "This is what we are preaching about in our market."
Having a clear and powerful audience intelligence policy is determinant, he states. "Thanks to the Audiense Insight services, we are helping our international and local clients navigate the 'back to the basics' journey: setting them apart from their competitors by discovering the infinite big value information they can gather through smart social data management."
Ángel has a lot to say, so keep reading…
Question: You have been dedicated to the healthcare sector for many years. In terms of marketing, what has changed since your first years as co-president at Publicis Healthcare Spain?
Answer: "Stop just Marketing, Start Socializing!" is a Reggie Bradford quote that I always mention to define the change of paradigm in healthcare communications during the last 20 years.
Pharmaceutical companies can no longer build their relationships with the healthcare professionals - HCPs through the sales reps and Medical Science Liaisons (MSLs) activity. They can no longer ignore their communications or the new empowered patient who wants to take a hands-on approach to their health. That's why social media tools help to provide a unique human-like brand value to these companies allowing them to relate, engage and ignite advocacy within all their stakeholders.
Q: What motivated you to launch a social media advertising company almost 13 years ago? What were you looking for that you could not find in what other agencies offered?
A: Those were days! By the second half of 2008 this category didn't even exist yet and that was good news since it pointed to an exciting opportunity: becoming an entrepreneur by contributing to defining a new and disruptive way of building human connections in the healthcare sector.
Dots started to be connected: the democratization of access to the internet, the emergence of the social web and their first early adopters by some of the key actors of the healthcare value chain such as doctors and empowered patients.
The visionary tesis number one of the 1999 Cluetrain Manifesto "Markets are Conversations" was beginning to be brought to life!
So, with all the above, it was clear that something new could be created, that it was worth doing so to initiate the Ideagoras journey.
One of the things that I have always avoided during this stage of entrepreneurship is benchmarking my company against other agencies. As Peter Thiel stated: competition is for losers. I rather spend that time learning and getting inspiration from different sources.
Q: In our opinion, 2021 is the year of Audience Marketing. What role does audience intelligence play in the campaign planning and execution?
A: You can neither solidify social media objectives, nor define a strategy without it being grounded in audience intelligence. We need facts, not just words.
Audience intelligence is a must for: writing your editorial calendar, creating the graphic and multimedia social assets, defining the best time to post, establishing how to interact with your audience, monitoring the KPIs, running a non-stop social competitive analysis, planning paid media, etc.
Q: With the rise of the "Cookie-less world", Creativity and Audience-first marketing are at the heart of the solution. Do you agree? What's your opinion on that?
A: As consumers, we are all fed up with the intrusive digital marketing activities derived from cookies. Branding has to evolve from interruption to invitation. Social media marketing, and particularly the organic activities, taps into this.
Q: Brands no longer only want unique tactics to execute, rather agencies to play a more strategic role. How does that change of attitude, moving from service provider to solution advisor, work in practice from a day to day perspective in an agency? How are you, at Ideagoras, facing this paradigm?
A: If you as an agency want to: "escape from the herd", avoid being just a commodity and aspire to be respected - even admired - by the market. You must make a difference in the sector. And playing an advisory and strategic role with your clients is key. This is not an easy task and sometimes you just need to say no way!
We try to maintain an up to date operating system: infinite learning on how technologies can transform the way brands relate to their customers.
Q: How is Ideagoras integrating different technologies and objectives in the offer of customer services, taking into account the technocreativity concept: it's not about using the most hyped technologies to sell more products, but bringing value to consumers through invisible technologies?
A: Our claim conveys that we are heading towards exponential human branding: the convergence of social media with other technologies such as AI, virtual reality, augmented reality, blockchain, sensors and connectors, voice interaction, etc.
The future is exciting and extraordinary. You're better off being an active agent of change rather than a mere observer; this will also really set you apart.
Q: About your tool box, what are some of the platforms in your tech stack you value most?
A: Our activity is always based on all the intelligence we draw from social media listening tools: the social strategy for the brands we work for, the deep knowledge of our audience, the social narrative, the non-stop monitoring of the activity and interactions of the communities, etc.
Since most of the healthcare "markets of conversations" is concentrated in Twitter, historically we have been using Symplur Signals.
During the last six months, we have discovered the great value of Audiense Insights - that compliments other intelligence tools such Meltwater, IBM Watson and Onalytica, among others. In addition, Audiense does track Instagram, which is another key social media platform in healthcare.
Q: If you had a magic wand, what would you add to complete your audience intelligence stack?
A: It would be great to find really good social intelligence tools to track Facebook, LinkedIn or "dark social" channels such as WhatsApp or Telegram. Because of the privacy policy of these networks and the settings of their users, it's really difficult to extract the same kind of information you can get off Twitter.