[Interview] Discover the driving force behind Porsche's slick social strategy
Porsche's prestigious brand has flourished on social media with an image-heavy presence, giving it an ample chance to connect with audiences that want to see both its modern technology and classic designs from its long heritage. But where does social media strategy and the immediate nature of the medium fit in the high-end automotive industry?
A buyer journey can last decades, so what's the value in amassing a following of over 15 million fans across your social accounts when a certain percentage of them probably won't be able to become your customer? We spoke to Ken Thorsteinsson (marketing communications, Porsche AG) and Alissa Clauson (new media & social media manager, Porsche Cars North America), to discover the answer to this question. We also asked how they manage different audience personas, where sales sits in their social strategy, and what their most surprisingly successful piece of social content was.
Audiense: How is Porsche's social media team spread out?
Ken Thorsteinsson: We have a global team located in Germany, U.S. and China, covering all major social media channels. We're in daily contact, and make an effort to meet face to face at internal councils, too.
How does Porsche implement Twitter into its social strategy?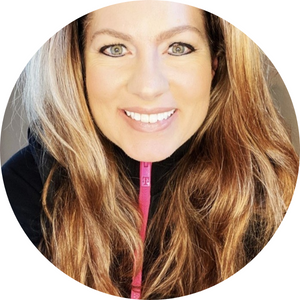 Alissa Clauson: We use Twitter for organic brand messaging and campaign support. Organically we look to reach our more immediate audience and fans, whereas for paid activity we try to reach a far more specific audience depending on the objectives of the campaign. Our aims are to bring brand awareness to those who may not be familiar with what Porsche means as a brand, our heritage, and our motor sport history, along with model launches and other key events in our market.
What are the main objectives of your social strategy?
Thorsteinsson: A small percentage of our social audience will be Porsche owners, whereas we have a large number of fans and enthusiasts, so that puts us in an interesting position as far as deciding on an objective. For us, we want to achieve a high level of reach and brand awareness, but the level of engagement per posting is also a major KPI. If we're posting relevant content that's performing well on these two metrics, then we'll be connecting with both of those sections of our audience. This approach, as opposed to looking at how many engaged per week/month, helps to inform us of the quality of our social content regardless of the quantity.
Why was engagement such a key metric for your brand?
Thorsteinsson: Our customer journey can be very long, most people can't just buy a Porsche on a whim. So you need to give people a story that matters to them, and that they want to become part of. Looking at engagements-per-post helps tell us if our audience is connecting with that story. If we were just pushing sales messages on these accounts, we might sell a few cars now, but it's not the story that our audience wants to hear on a regular basis.
With that mix of two distinct groups in your target audience, how do you meaningfully connect with them both on Twitter?
Clauson: We place a lot of effort into reaching our different audience brackets. Within those audiences there are even more subsets. There are people who are in the process of becoming customers, there are people who are already owners, enthusiasts who are serious car fans from a technical standpoint, and there are people who are interested in our motorsports activities, as well as overall Porsche fans. So, we use different messaging strategies to reach and engage with each audience segment.
We have a handful of content buckets that we use to ensure we have something to interesting and relevant for each of our audience personas, some touching on our history, some looking more at motorsports, and other content looking at innovative things we're working on in the garage. We're also looking at expanding the human element of Porsche, which we've identified as a strategy to build on in 2016.
How do you humanise the brand, and what's the benefit of it?
Clauson: We pull the veil back on Porsche as a brand, so that people who can't come to our events or see our human side have a way to connect with us. We started it with our US motorsports activity, trying to tell some of the stories we were involved with. Not so much the racing story, but how the teams work. We showed videos of our drivers carpooling together on the way to their races and talking about their upcoming family vacations, or how their kids are doing at school. It means we draw people in who aren't necessarily fans of motorsports, but may be fans of cars or Porsche in general.
It's an interesting angle and it's something that we as a brand can uniquely deliver to our audience. Anybody in the world can go online and get an image of a Porsche 911, but we can give them insights into our incredible history and introduce them to some of the talented people we're involved with. I really believe that we should be giving our audience something that only Porsche can give them, it's a reason to follow us over another brand.
Thorsteinsson: Something only we could offer was a behind-the-scenes video about the manufacturing of the 918 Spyder, it's very basic and shows close-up footage of the process. It doesn't fit the well-trodden mould of a successful social media video as it's quite long, has no emotive soundtrack, no voiceover, and doesn't have any sort of message or deeper narrative. It simply shows the production of a car, yet our fans wanted to see it and we were the only people who could give it to them. In a few weeks we generated more than 200,000 views with an overwhelming amount of positive feedback.
Is this purely a social media initiative, or is it one that's implemented across all marketing channels?
Clauson: With our social channels, we're in a unique position where we have a little more leeway into showing that human side of the brand. For example, it's not really something we'd do in any of our print campaigns, so it makes sense to focus on it in places where we can. Social media - Twitter in particular - gives us a really effective avenue to create that content which is relevant to the audience on those channels.
Is there any sales aspect to your social strategy?
Thorsteinsson: We do have some sales-focussed campaigns on our main brand accounts, but we encourage our local Porsche centres or dealers to take a more direct approach. We believe that someone who follows the account of a specific Porsche centre is more likely to buy a car from us in the near future. So I think that the audience on these channels is a lot more open to sales campaigns and news about the dealership.
What is your approach to paid strategy on social media?
Thorsteinsson: We ramp up our paid campaigns when we have new car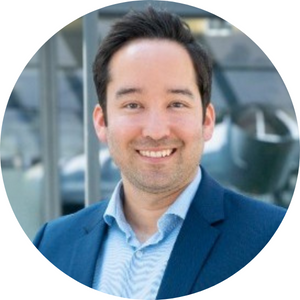 launches, as it's really important to generate awareness of new models that we're bringing out. We also apply paid advertising for to pics that wouldn't be relevant for most of our audience, but we want them to be seen for a certain group. An example of this would be specific events at the Porsche Museum, or for the Porsche Tennis Grand Prix when we may target people who followed both Porsche and major tennis pages.
Clauson: Up to this point, our paid strategy on all social channels (not just Twitter) has been very campaign specific. However, we're looking to build a more evergreen approach to paid social in 2016. Our organic efforts drive very high levels of engagement due to us having such a passionate following, but I think with the each platform's development and capabilities, these channels should be leveraged into an integrated marketing channel that requires an evergreen paid strategy.
If your strategy is focussed on engagement, is there a responsive element to it?
Thorsteinsson: We aren't just looking at the quantitative results from our social activity, we also look at qualitative factors too. So we listen to what people are actually saying about the brand on our social channels, and that makes an impact on what we communicate. For example, when we launched the new 911 on our social channels, - we saw that many fans were wondering about the different types of tailpipes on this new model. This lead us to produce some content for them, which explained the different types of pipes and what models they could be found on.
If quality is important, how do you measure the more qualitative aspects of your activity?
Thorsteinsson: We use tools that can measure the sentiment and also find influencers. Of course, we also take the time to look through all the comments to identify common themes and get additional insights from there.
How do tools fit into your social strategy?
Thorsteinsson: Starting with the basics, we implement publishing tools across different platforms. Getting deeper, we have tools that analyse how the content performed, and also to monitor what our competitors are doing, which help us see where we can improve and identify strategies that work within our industry.
Where does social media fit within Porsche's wider marketing strategy?
Thorsteinsson: Social media is a backbone of our marketing strategy, we want to be where our fans are, including existing and potential customers. Social allows us to spread our messages via digital word-of-mouth, which can include visual content, and that works exceedingly well with our brand.
How does Porsche's strategy differ from other areas of the automotive industry?
Thorsteinsson: The automotive industry is still a lot more like a traditional industry, it can take time to apply certain changes but we try and stay ahead of the curve. For example, when we started our YouTube channel in 2008, I think a lot of brands would've questioned whether it was worth spending time and resources on. Yet now we've seen the benefit that spreading high quality video content can bring, and it meant that we had already established an audience while other car brands were busy setting up their channels and other social profiles.
What are some of the most successful social campaigns you've done, and why do you think they worked?
Clauson: We host an event in the US every four years called Rennsport Reunion; it's the largest gathering of Porsche's, including really significant historical models going right back to the very beginning of our brand and celebrating our motorsport history. It's a massive event for all car enthusiasts, but we wanted to keep the conversation going after the three-day event was over.
We invited three prominent motorsports photographers of different ages, and asked them to shoot cars at Rennsport Reunion from their era the way they would've done during their heyday. The results were breathtaking. We used Twitter and Instagram to introduce the photographers, and then shared two images per day for 15 days with quotes from the photographers on why they chose a car and what it meant to them, as well as historic facts about the particular model they shot.
It was a gamble, as we'd never done anything like it before, and we were using the channels a little more uniquely than other car brands in our market. But, it was an in-depth portfolio that we were showcasing. We ended up getting more engagement with that project than we did with the actual event (which also performed exceptionally well). I think it connected so well because the photography was combined with that aforementioned human side from the photographer's perspective, some incredible stories, as well as where the car sat in the history of Porsche as a brand.
Thorsteinsson: We think social is best when something from it transfers to the real world, and we also like to give our fans a reward aspect. A campaign that combined both of these aspects was when we passed the 5 million fan mark on Facebook. In this campaign, we basically built a Porsche 911 based on the specification of our fans. We received thousands of votes on a mix of interior and exterior options, as well as wheels and colours of the car. When the voting was complete, we collated the results and a few months later the socially customised vehicle was built.
How did a campaign like this tie in with your goals of building long-term fans to become customers in the future?
Thorsteinsson: I think you can divide how content succeeds into three different aspects:
Awareness: Are you spreading the word of your brand to new fans
Connect To Existing Fans: Are they getting involved? Do we publish relevant content that is interesting to the majority of our fans?
Reward: What's the benefit to your fans for getting involved?
This campaign succeeded on all three of those fronts. The high engagement spread awareness and showed that our existing fans were interested. The reward factor wasn't just them helping to create the car, we even let a lucky fan drive the car on a track in the UK as an extra prize. The prize aspect still highlights our brand as one to aspire to, which ties into that important long-term desire for driving a Porsche."
What are the main differences between social media now, and when you joined Porsche?
Thorsteinsson: A few years ago there were only a few internal departments who were actively pushing for their content to be published on the global Porsche channels, whereas now a lot of teams want to discuss ideas on how we can disseminate information and content about their work. This shows how much the value of social media marketing has increased in the minds of our internal stakeholders over time.
What major changes in social media marketing do you foresee happening in the automotive industry?
Thorsteinsson: Right now I think that the automotive industry is focussing a lot on new car launches. The fans however expect however relevant stories throughout the whole year. So I think that we'll see a shift away from social strategies that solely revolve around launch campaigns, and into something where we look more often at how to produce stories that will entice a much larger audience for a longer period of time.
Porsche social takeaways
To ensure your social strategy speeds ahead with similar mechanical precision and style to Porsche, there are some key takeaways to consider. Looking at what Porsche has done, here are some tactics and techniques that we think grand prix marketers should look at implementing into their social strategy:
Closely monitor what your audience is saying about your brand, let it influence your strategy where appropriate
Keep track on the strategies and successes of your competitors to see what attracts engagement and an audience within your industry
Maintain communication with other areas of your marketing department to ensure you're optimising your delivery of key brand messages and information
Acknowledge when you have different personas within your audience, and look at how to connect with them without alienating the other personas. Have a segmentation strategy and devise specific messages for your personas.
When planning social campaigns, think of how it will drive awareness to new fans, how it will connect with current fans, and what the benefits are for fans who get involved?
Identify the influential people

you are connecting with to see if they align with your target audience

Give your audience content they care about, and that only you as a brand can deliver.