Leticia Polese - Content Marketing Manager
[Interview] 5 key factors to consider when implementing an audience strategy
"I am currently a Senior Audience Strategist. Essentially, I find ways to reach a target audience online according to the brand or the advertiser's business goals. Usually the campaigns I work on are programmatic display, video and paid social in the B2B, financial professional and automotive space". According to Danielle Johns, from UK-based Encore Digital Media, this is what her role entails.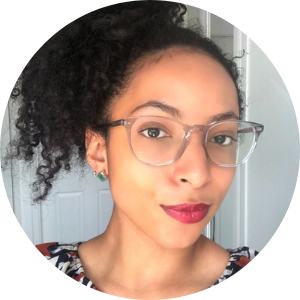 We interviewed Danielle delving into her job, the main challenges she faces working with a few specific sectors, the role of social data as well as overall industry insight, especially the B2B space. "Our sector-specific approach means we get to know each industry well, through bespoke research using our insight toolbox, historical performance data, and six years of expertise," she said emphasising that decision makers and in-market users in each sector have their own set of challenges and unique user journeys.
Today's research is more nuanced and insight-driven
Danielle explained that her role has become more sophisticated, often using multiple insight tools across many different sources and marketing channels. "We may use findings from an Audiense report for a more intelligently designed display campaign."
According to her, when she started, only four years ago, she spent most of her time on a data management platform (DMP) translating audience personas listed on briefs into targetable audience segments and then bidding on only those impressions. "The research that goes into our audience targeting strategy today is more nuanced and insight-driven," Danielle pointed out.
When asked about her take on the role of social data and the value agencies bring to clients, she clearly stated "it's real time market research that gives you a peek directly inside your audience's world". Moreover, according to Danielle, the agency can use the social data for their specific media planning or buying purposes. "That value is passed back to clients in the form of more thoughtful and successful advertising campaigns."
The challenges in programmatic advertising
In her opinion the main challenge in programmatic advertising is addressing the slow demise of the third-party cookie. Privacy regulations and changes in tracking mechanisms means there has been a drop off in the number and range of third-party data segments programmatic marketers use and have relied on for over a decade.
"In response to this shift, we have become more creative in the way we start to understand and target audiences. Measurement and attribution are also evolving past last-click, view-through and even onsite conversion metrics. Advertisers want to understand if and how their campaign affects the online conversation," she pointed out.
Consultancies and agencies still should have unique offerings
The age old agencies vs consultancies "battle" remains a recurring theme and of course we asked Danielle for her opinion. She believes that the definitions of agency and consultancy will continue to blur, however they should still have unique offerings. "Outside of large martech and adtech investments, I believe that it is the job of the agency to consult on most of the programmatic planning, activation and continuous optimisation."
For Danielle, perhaps in the past programmatic trading desks or paid search agencies were "just an execution partner", but, she said, "they hold the keys to the real time performance data which is central to making future decisions, something external consultancies just cannot offer as easily."
You don't need to know everything about the individual to capture their attention
Personalisation is still a consumer and industry trend that seems to be setting the marketing agenda this year. When asked what degree of personalisation she prefers in her strategies, Danielle felt that the hyper-personalised marketing approach over the past few years crosses some privacy boundaries, depending on the marketing channel you are activating in.
"As an agency we tend to approach marketing more often at the persona level than the individual level. This is why it's helpful that we specialise in only a few verticals," Danielle pointed out. Encore can accurately identify and reach different buyer personas using tried and tested approaches, according to the audience strategist. "For example, what websites do we know CEO's are most likely to engage with ads on? What are the trending topics right now for SUV buyers? We don't always need to know everything about the individual to capture their attention at the right time." We can't agree more...
The key to turning an average B2B campaign into a great one
B2B is one of the three sectors Encore specialises in, the other two being automotive and finance. We asked Danielle to share some effective strategies to overcome 2B buyer scepticism, taking into account that the B2B purchase journey is not as straightforward.
In her experience, there is no one size fits all approach and that it is highly dependent on the specific B2B industry. "The average cloud storage IT decision making process is not the same as an enterprise level industrial software IT decision maker process," she highlights. It is this tailored approach that could be the key to turning an average B2B campaign into a great one.
"As with any audience intelligence project you need to refer to the three Ps: Product, Persona (target audience) and Positioning of the brand (competitor analysis). This research can matter more than a CPG or typical B2C brand since considerations into a B2B brand and product span over more touchpoints." There is often a consulting process, stakeholder presentations, evaluation procedures, contacting professional networks, and training considerations according to Danielle.
With this in mind, the strategist shared three crucial points to achieving a great B2B campaign:
Be visible but be mindful of over saturation
Balancing the frequency of ads shown to individual users can be an artform, so it is important to find out where these B2B buyers are spending time online and adjust frequency caps and cross channel optimisation accordingly, in Danielle's view. "It's also important to see where and how competitors are advertising - how can we cut through the noise without overdoing it?"
Create a relationship built on trust and nurture B2B buyers
According to Danielle, it is imperative to make the user journey as seamless as possible at each stage of the funnel. "Ensuring placements are in brand safe and relevant environments, and any form filled conversations are as frictionless as possible can help reduce a B2B buyer's scepticism," she commented.
In B2B, clients can become obsessed with demand and lead gen campaigns and for Danielle advertisers should spend time on the often-overlooked brand awareness element, essential to prospecting, nurturing new buyers and driving consideration. "Know that you can't overcome buyer scepticism by being pushy – trust needs to come before any action will be taken."
Know as much as possible about your B2B personas
Who are we reaching and what do they need to be armed with to make their decision as quickly and easily as possible? Do they prefer whitepapers to video content for instance? "Make sure to speak their language and be as quick and adaptable as possible to new data and insight," Danielle stated.
Original image by JJ Ying on Unsplash.