Power up your Twitter campaigns with personality insights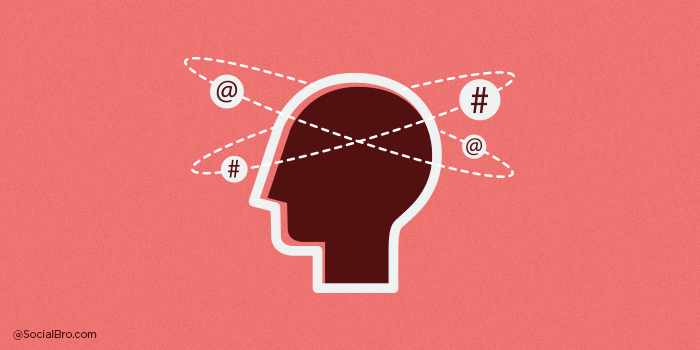 Did you know that a Twitter user's personality characteristics can predict their brand preference? And that those high on facets like openness, modesty and friendliness are more likely to retweet content? These are just some of the powerful insights that will provide context to your Twitter marketing efforts.
Want to understand the psychology behind a Twitter user's activity to power up your Twitter campaigns? Read on to discover how IBM Watson personality data within SocialBro opens up a world of possibilities for accurate targeting and Twitter Ads campaigns.


Intelligent Targeted Twitter Advertising
SocialBro's Targeted advertising comes in many forms and with numerous filters to help you narrow down right to the core of your target audience. Whether it's based on influence, number of followers, location, their language or even keywords in their bio. But with the new Personality Insights feature in SocialBro, you have the full advantage of knowing who is likely to click through on your Twitter Ads or who retweets your Tweets.
Using SocialBro's Audience Manager, you can build an audience based on the aforementioned filters available, as well as segment your audience based on their personality, what you want them to do and what actions you want to drive from your campaigns.
For example: You are a fitness drinks brand looking to target women in London who have 'fit', 'fitness', and 'StrongNotSkinny' in their bio and you want to drive 'retweets' on your Promoted Tweets. This is what your Audience Manager Filters will look like:
You have now set the exact criteria for your audience. The additional insight into your audiences' personality traits and the ability to apply these extra filters will lead to an overall improved campaign performance.


Provide Context To Campaigns
A host of experiments conducted by IBM Watson concluded that Twitter users respond more positively to messages tailored to their personality. Using Personality Insights within SocialBro will help you give context to your campaigns by tailoring your message to different types of 'personalities' from among your Twitter audience.
If you're intending to start a Twitter Ads campaign targeting the followers of your brand, you simply have to generate a 'Personality Insights Report' to see their personality traits and tailor your messages accordingly.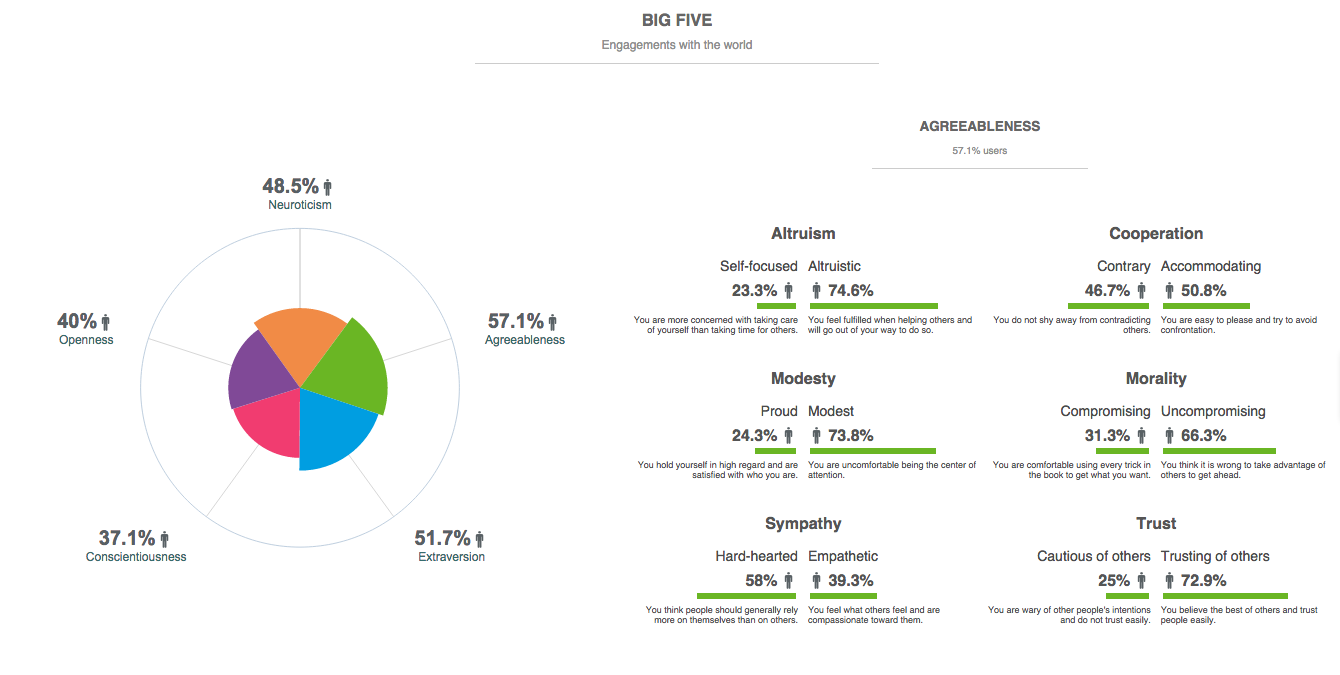 This sample of followers (1331 users) of @AdidasGolf scored 57.1 per cent in the 'Agreeableness' category and 51.7 per cent in 'Extraversion'. Using this insight Adidas can launch a campaign that appeals directly to this segment of the audience.
Ultimately, Personality Insights allows you to take Twitter's global audience, segment it and map their personality to drive better performance and increased revenue from your Twitter marketing campaigns.
Have you tried Personality Insights in SocialBro yet? Let us know how you fared in the comments below.