Ana Vico - Product Manager
[PRODUCT UPDATE] Boost your September with these Audiense product updates!
The summer is coming to its end and that means back to work, back to school… And back to Audiense Product Updates. Here you'll find some improvements and a new feature we have developed in the last weeks… Hope they help you to get more value from Audiense for your brand!
Search for a report by its title
Now you can use the report search in the Report list to find any reports by typing their titles. A minimum of 3 characters is needed and report matches will be shown instantly.

You can also go directly into your oldest reports by using the new pagination and easily check how many reports you have created so far.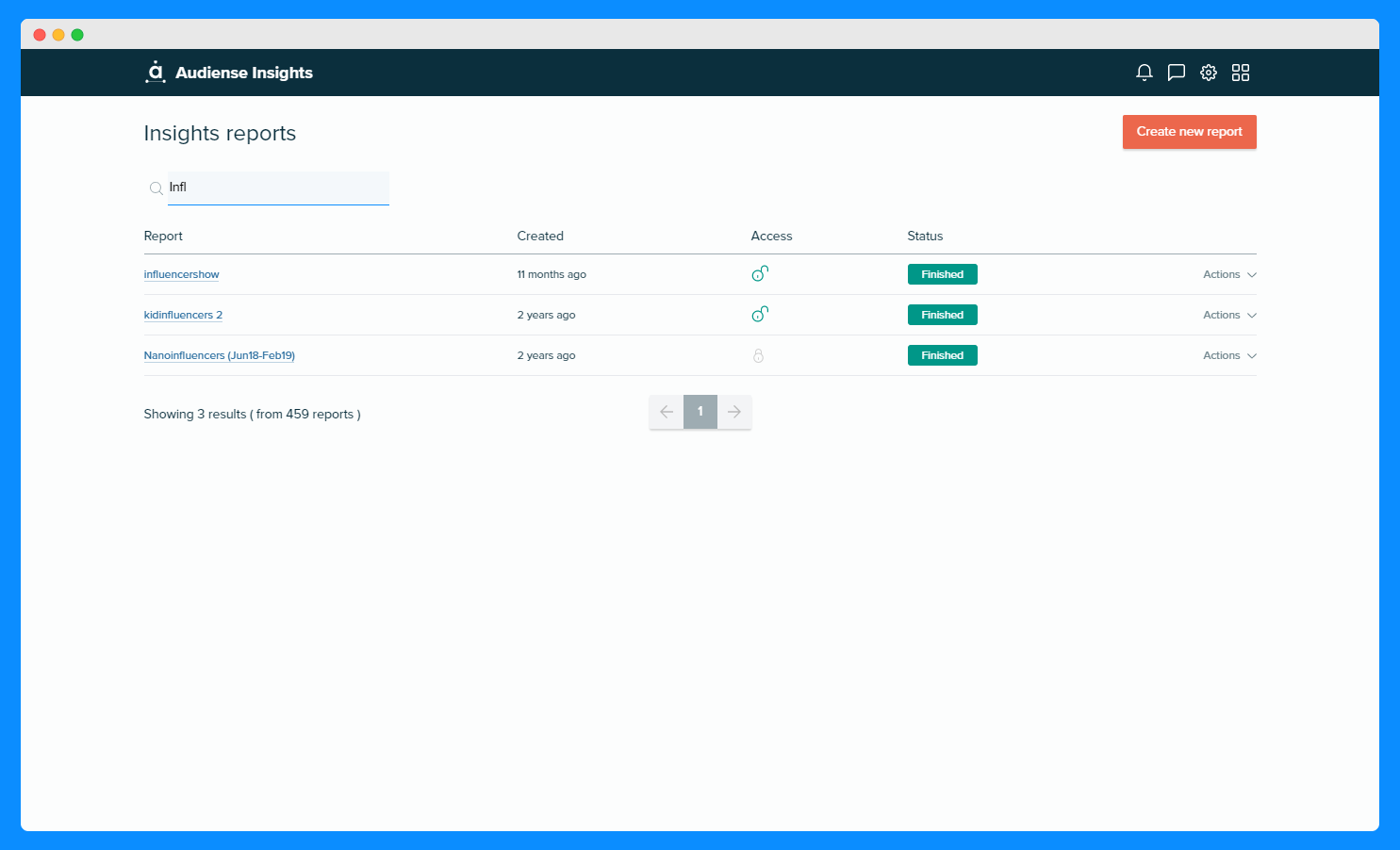 Sharing your reports is easier than ever
We have made report sharing capabilities more accessible so that you can choose how you want to share your report with colleagues, clients or the whole world! From any Actions menu, including the Report list page, in your report, now you can:

Set your report to public and share it with anyone you like by copying and pasting the generated shareable link. Now you also have the option to email the link.
Furthermore, when you download your report into PDF or PPT, you can also share it with anyone via email.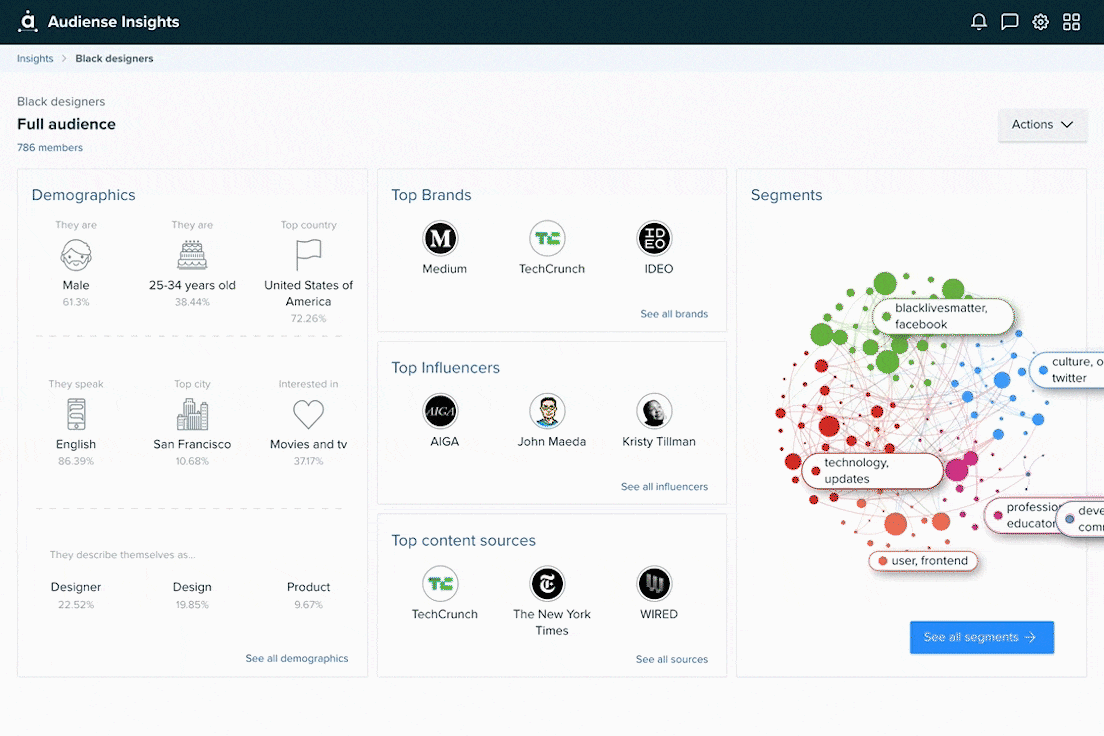 Social Media Relevance improved
We have added new channels to the Social Media Relevance section in the Online habits tab of our Insights reports: Reddit, Spotify, TikTok, Telegram, WeChat, Weibo and WhatsApp!
The whole list now includes 16 available networks. Are we missing any that are relevant to you? Let us know!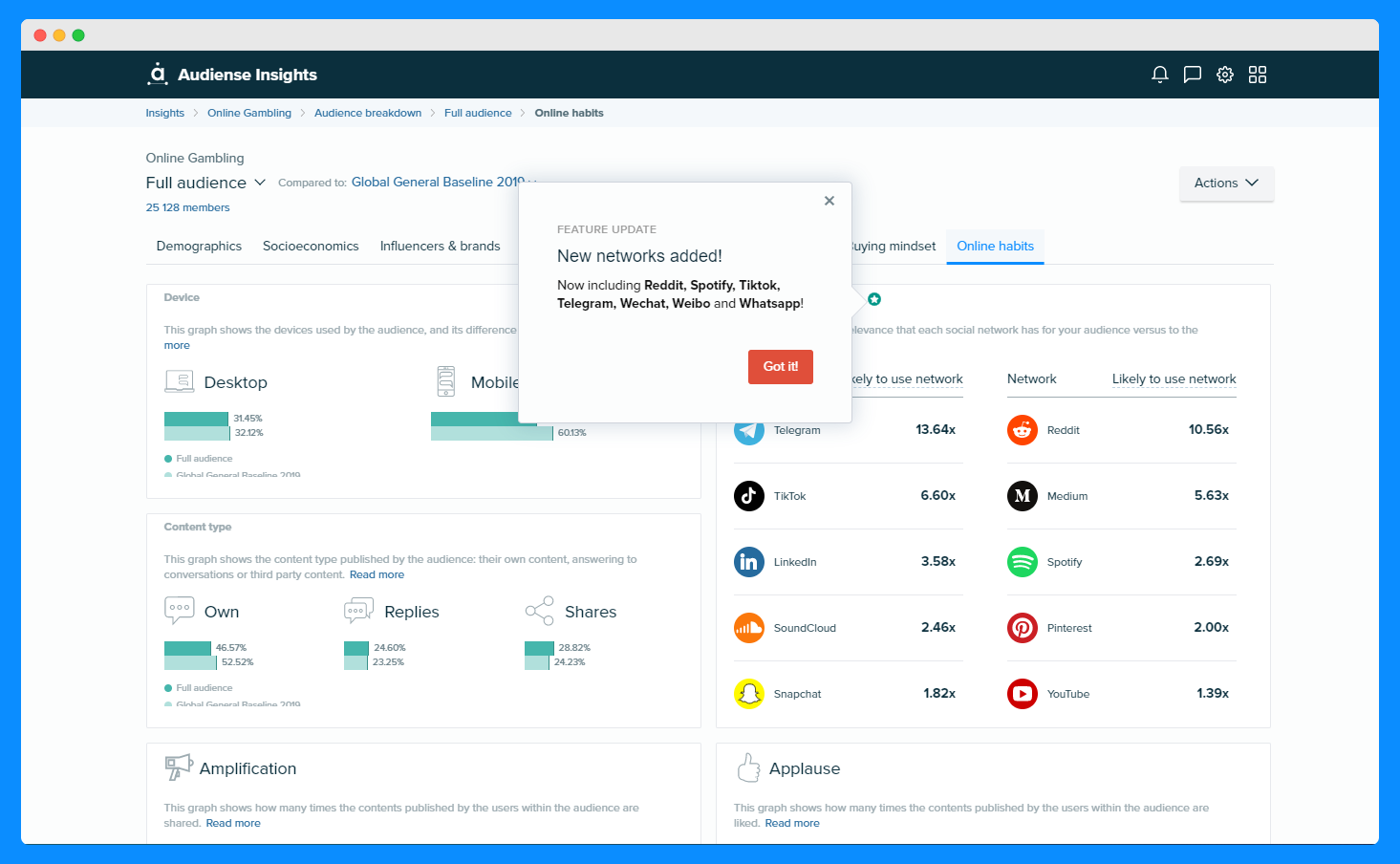 Previews available for more report criteria!
Back in June, we launched report previews, which provide a snapshot into your audience analysis while the full report is generating. Not all reports are eligible for a preview, but we have expanded the report criteria for which previews are available:

Audiences defined by the "Followers of" filter in the Audience Manager are also eligible for preview reports now.
The audience size limit for report previews has been increased to 20K from 10K.

Do you want to have a say on what and how we continue building and improving Audiense? Please share your feedback and thoughts with us by contacting our product team, we are looking forward to hearing from you!