Jacqueline Zote
The only social media campaign optimisation checklist you'll ever need
As marketers, we've all spent sleepless nights trying to figure out precisely how to optimise our social campaigns. Get it right and you're the most popular person in the company as you bring in legions of leads and a cartful of customers. Get it wrong and months of hard work have been worth absolutely nothing, and now you'll have to justify it to your sales team… maybe even your boss.
We can't script your social campaign, that's your job. What we can do is give you the ingredients to help your campaign cut through the noise. Use this checklist to create optimised social media campaigns that generate results.
Set your goals
What do you actually want to achieve? Do you want to rack up views on a video, increase newsletter subscribers, or push past a million followers? You need to set clear goals to aim for, this will help you determine whether your campaign was a success. Remember to make these goals SMART:
Specific - Be clear about what it is you want to achieve
Measurable - Make sure the goal is quantifiable, so instead of saying you want to achieve 'good reach', try 'reaching 50 million people
Attainable - Your goal should be challenging, but it should still be something you're capable of doing with the skills, funds, and tools at your disposal
Realistic - Even if it's something you can technically do, will you realistically be able to do it?
Time-restricted - You don't have forever, these goals need to be achieved by a certain point
So, some SMART objectives for your social media campaigns could be:
Use Twitter cards to get 500 newsletter sign-ups by the end of the year200 people redeem promoted offer X within three months of the campaign launch
Reach over 10,000 combined followers on all social accounts involved in the campaign before Christmas
A/B test different ideas
'This is how our product gives you the X-Factor'
'You need our product, here's Y'
A or B, X or Y. Do you KNOW which of these your audience would prefer? With zero doubt in your mind, could you say which would perform better? Clear your head by removing the guesswork.
Use A/B testing to test specific call-to-actions, pictures, words, colours, phrases, and pretty much any customisable aspect of your campaign. But the important thing is to only test one variable at a time to get a true A/B test. This allows you to pinpoint precisely why your audience loved one post so much more than the other.
To optimise your Twitter Ad campaigns, you can do this by putting multiple promoted Tweets into one campaign. Twitter will then determine which one is performing best and then start showing it to a wider segment of the audience. We recommend a minimum of three Tweets to ensure you're covering a good mix of potential angles.
Time it just right
The world of social media is fast-paced. Trends come and go, and hundreds of new posts flood a user's timeline in just a few minutes. If you post at random times, they could easily get buried at the bottom of the feed.
This is why it's so important to get your timing right and publish them at a time when your audience is most likely to notice and engage with your posts. The more engagement it gets within the first few minutes, the more visible your post will be and the better reach you can achieve.
Make sure you know the best time to post across all your social media channels. While there are various studies that suggest the best time to post, the ideal timing will depend on your industry and audience base. Check out Twitter'snative analytics tools for an idea of when your posts tend to perform the best and when your audience is the most active.
For Twitter, use the Audiense Connect platform to find out the best time to Tweet for your brand. The platform analyses when your community is online and then suggests the best Tweet timing according to this analysis.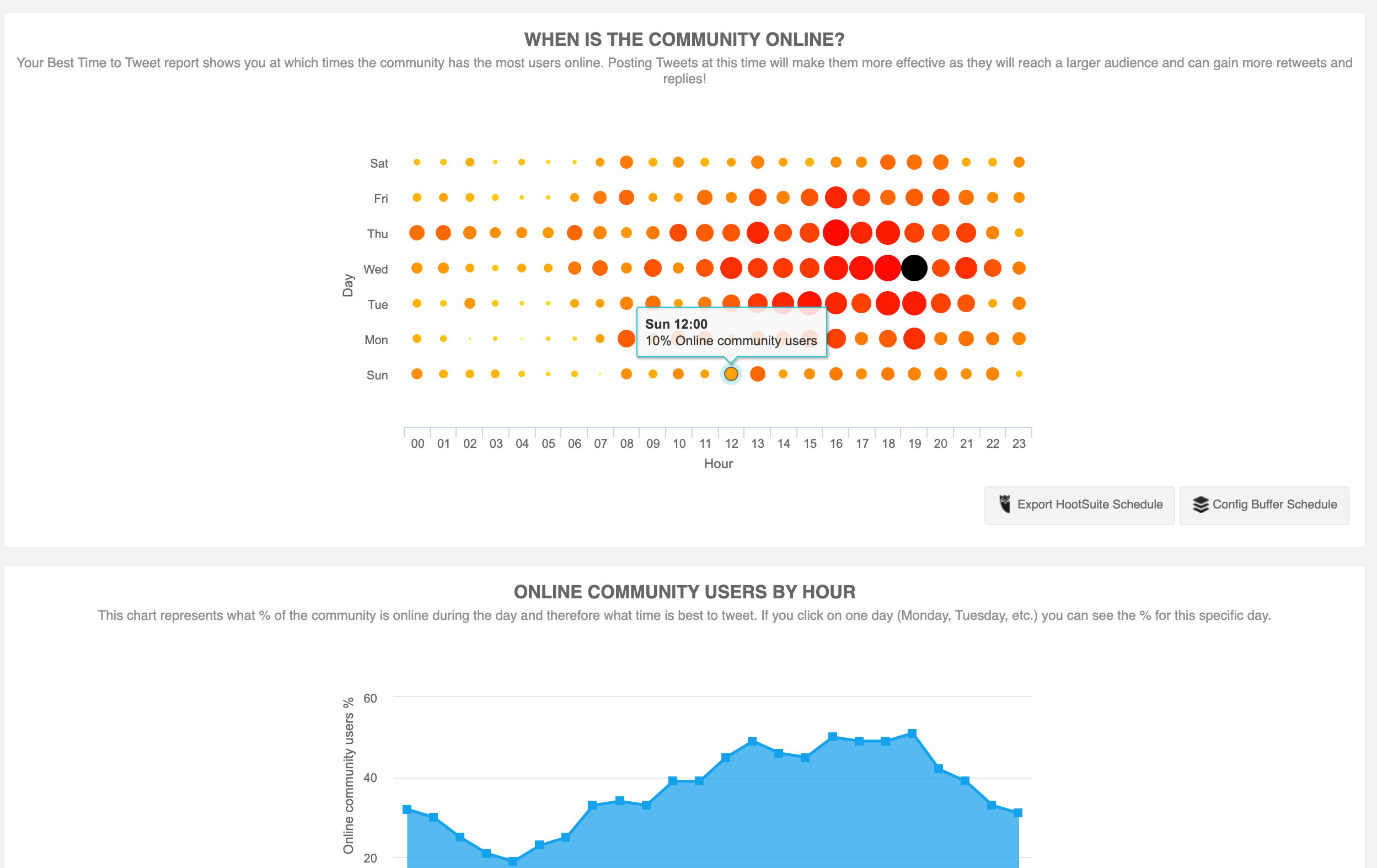 Create an emotional connection
Remember that the people you want to reach are humans – real people with real emotions. Their behaviour and buying decisions are often influenced by emotions. This is why campaigns that have an emotional impact should be on your marketing radar.
Make sure that your campaigns can stir up emotions–whether it's nostalgia, excitement, or delight. For example, Spotify's International Women's Day campaign was all about creating profound emotional reactions through audio stories from women around the world. These women creators shared reflective and insightful messages either to their past selves or to other women who had an influence in their lives.
Use eye-catching visuals
Visuals can make all the difference on social media–whether it's on Twitter or Instagram or even LinkedIn. This is where you can really get people to pay attention to your campaign. Use visuals that are unique to your campaign.Use eye-catching visuals
You may want to create graphics that align with your brand's visual identity while clearly highlighting your campaign message. Or you may want photography that showcases your product in the best light. Regardless of the type of visual, make sure it's eye-catching, high-quality, and on-brand.
For example, ABLE, the ethical fashion brand, started a new series in which they feature empowered women who inspire their team. They used Instagram to share an eye-catching original graphic with a photo of the featured woman along with who she is and what she does. The graphic design also aligns with the clean and minimal visual identity of ABLE.
Get help from influencers
With massive reach, influencers can get your campaign in front of millions of people even with just one post. So it's common sense to get them involved and have them amplify your social media campaign reach.
But you have to be really careful about the influencers you partner with. Make sure they're influential in the industry you're targeting i.e. they should be able to influence the people you want to reach. Choose your influencers based on key factors such as their following size, geographic location, niche, and audience base.
Start by looking into your Twitter community to see who influences them. You can also use the Audiense Connect platform to browse your community and find famous and influential people who are already following your brand. These people could serve as the ideal influencers for your campaign because they've already shown an interest in your brand, which could make the partnership relevant and authentic.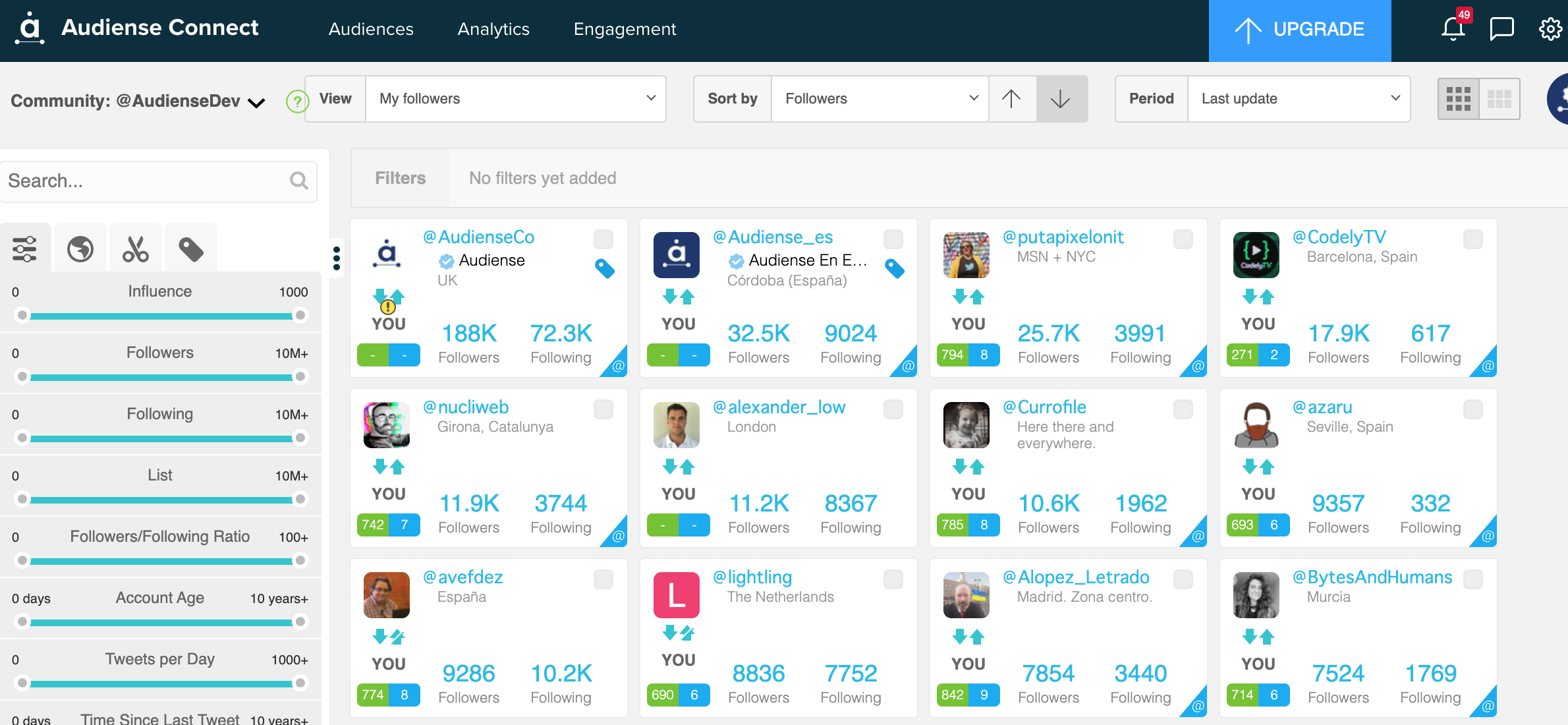 Measure your success
This one needs to be started first and finished last. Before you get knee-deep in planning your cinematic cross-platform, star-studded marvel of a social campaign, it's important to know where you are at the beginning. How else will you know if you've improved by the end of it? A good social media analytics tool can show you multiple aspects of your profile, chart them over a period of time and allow you to seamlessly track and manage any campaign activity. It's also worth seeing what your performance was like over a similar period in the past to enable comparative reporting.
Key takeaways
Set your goals
A/B test different ideas
Time it just right
Create an emotional connection
Use eye-catching visuals
Get help from influencers
Measure your success
So those are the bases that you need to cover before you kick off your social campaign, get those marketing ducks in a row and be confident that you've given yourself your best possible chance of a successful campaign. Is there anything else you like to do to make sure you're on track for winning social media? We'd love to hear from you, let us know what you'd add in the comment section below.