Leticia Polese - Content Marketing Manager
7 social media tricks you MUST have up your sleeve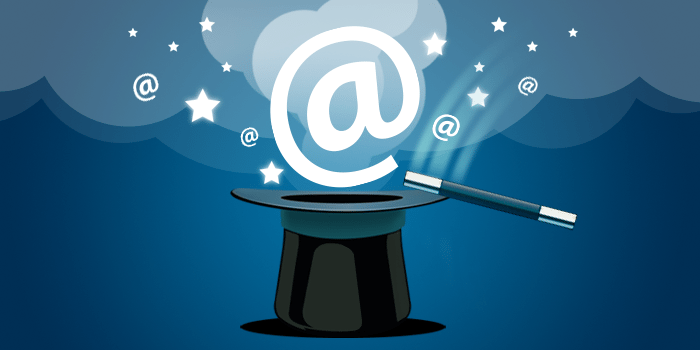 How many social tricks do you have up your sleeve? One, two, maybe three? Well how about the entire magician's manual at your fingertips. You might think you know every trick in the book – think again. For ultimate social media success, there are certain tricks and secrets that even the savvy can't afford to miss out on. Be sure to note the following and use them every time you post to ensure everything that comes from you is the best it can be.
1. A picture's worth a thousand words
That old adage is most definitely true when applied to social media. Visual content in your tweets and Facebook posts is key to catching the eye and upping the clicks.
Did you know that by adding a photo album, image or video to your social media post you can increase engagement by 180%, 120% and 100% respectively? That's an incredible amount of other people's attention gained just by adding a relevant image.
- Here's how to upload images to Twitter:
To share images, click on the (relatively new) 'add photo' camera icon in the lower left of the tweet box and select the image you'd like to upload. It will appear in your tweet instantly.
To share videos, paste the URL link in your tweet and the video will show up
via a link or preview. Visitors can click on 'show video' even from their phones.
If you're advertising a product or promoting a competition, go in for the double whammy and add the link to the item as well as the image. Be careful when shortening links though, as visitors like to know where you're taking them on to next. Use https://bitly.com/ to generate usable shortened links if you're stuck for space.
2. . before you @
Twitter conversations are great for encouraging more followers and engaging with those you already have. Q+As, answering customer queries and responding to tweets you're tagged in are all ways of keeping up with your audience.
When you're tweeted and want to reply, why keep it private? Share your exchanges with all your followers by adding in this nifty little trick: put a full stop before you link the recipient's handle and this will make your response public.
3. Timing is everything
It really is when it comes to posting on social media. To get the optimal amount of likes on Facebook, retweets or favourites of Twitter or shares across sites, pay attention to the following information:
Facebook traffic peaks between the hours of 1pm and 3pm. Yes ladies and gentleman, this is when the average Joe checks out the day's happenings on social media, usually on their lunch break. Catch them at it by posting your most keyword-friendly, visual content-heavy posts in the middle of the day.
For the most part, avoid early mornings and late nights as links posted before 8am and after 8pm are far less likely to get shared.
But remember the importance of knowing your audience – if you are targeting students (especially with video content) then actually the early hours of the morning (between midnight and 4am) can be helpful, because they are likely to be online at that time.
Later in the week is prime time too. Monday-Wednesday sees engagement rates fall 3.5% below average as people are focused at work after the weekend. Thursday and Friday are fair game, when engagement rates are 18% higher.
Engagement rates by day:
For Instagram there's a dandy little tool to use to check out when's best to post: IconoSquare http://iconosquare.com/ (formerly Statisgram) has all the key metrics about your followers, pics and likes. Just log in with your details and you'll get sent an email with all the stats – ideal for working out exactly when to upload your next batch of perfect pictures.
4. Post perfect
Creating the perfect post is an art form. Keyword-packed, enthusiastic content makes for happy readers and successful marketing from the off. A sure-fire way to up engagement rates and reach is to always post the best you can – so don't be lazy.
Here are some tips to make sure you get it right every time:
- Everything you write should contain information, analysis, assistance and entertainment (not necessarily in that order!)
- Always be bold, brief, active, dramatic and credit the source.
- And when writing a blog post, keep your headlines 6-8 words long, with the post itself 500-800 words.
The most accomplished of posts takes craft and practice. Learn from your popular pieces by checking your metrics often. Also remember that Facebook has its own insights, which you can use to analyse the reach and engagement levels of the posts on pages you administrate.
5. Embed it all
Websites and blog posts look so much shinier with tweets and Pinterest boards embedded in them, no? It's incredibly easy to do and super effective.
Twitter:
Click 'more' on the tweet you wish to use, choose 'embed tweet' and snatch the code to pop in your blog post.
Facebook: Click on the little arrow in the top right-hand corner of the post and select 'embed post' – this will provide you with the link to stick on your site.
Pinterest: Visit http://business.pinterest.com, select the board widget and enter the URL to get hold of an embed code, which you can then slot into your blog or website.
This is how it should look:
Follow Telegraph Fashion's board Fashion News on Pinterest.

6. Little and often
...wins the game. Copy length and posting frequently are key to a successful social media presence.
Posts with 80 characters or less, on Facebook and Twitter, encourage 66% greater engagement than longer ones.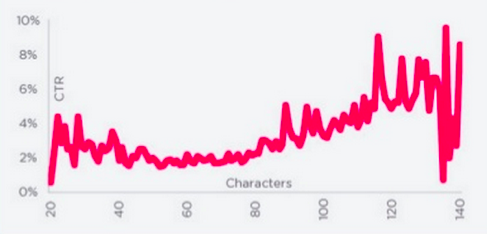 40 character posts (if you can squeeze it all in!) gain 86% higher engagement, but as this is not always practical, stick to 40-80 characters to trigger maximum engagement.
Posting on Facebook 5-10 times a week is recommended to generate strong numbers of visits and likes, whereas Twitter should see you tweeting more like 5-6 times a day. This is why it's so important to consistently generate fresh and exciting content for your audience.
Engagement is highest in your first three tweets of the day, so keep them short, snappy and keyword-rich.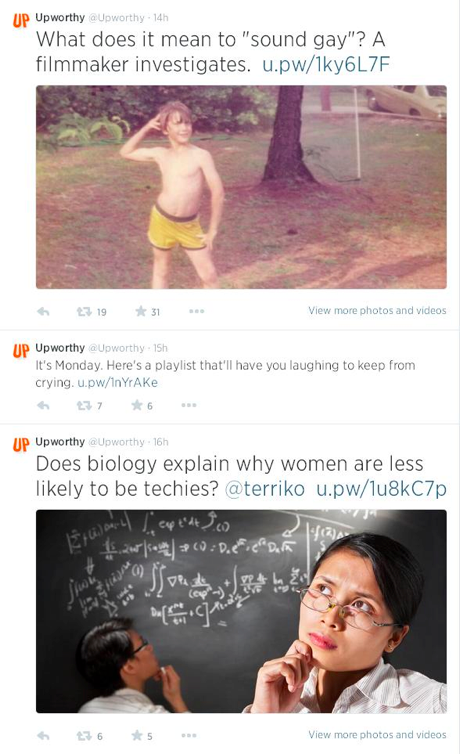 The shelf life of a Facebook post is 90 minutes; for tweets it's only 18 so use your time wisely to stimulate engagement, response and conversation.
7. How to be everything to everyone
Or how to get more followers: the ultimate aim for all social media channels. Although engaging is the golden rule, there are loads of clever ways to entice more traffic to your site:
- Start by ensuring your posts are entirely relevant to your target audience. Mixing 80% topic with 20% personal is a great formula for a winning post.
- A no-brainer is following others in your niche, which more often than not results in them following you back – easy!
- Be funny, tell secrets and elicit empathy.
- Know your tone of voice and add a touch of personality – your followers want to know that there are real people behind your brand.
- Give to your audience – converse often, offer competitions, create polls, etc.
- Regularly share or retweet content that's relevant to both your business and your target audience – this will draw in new visitors and build rapport with other businesses. Brand-to-brand banter is incredibly useful in cross-referencing for audiences.
@RealJaffaCakes ... so you're a biscuit then. Glad we cleared that up.

— Tesco Mobile (@tescomobile) November 13, 2013
So there you have it: a foolproof guide to the very best social media tips, tricks and secrets out there. Put these into practice and you might just find that your followers swell, your engagement rates go through the roof and you're that little bit more savvy than you were half an hour ago. Once you . before you @, you'll never go back.