Javier Burón - CEO & Co-Founder
The story behind our new company name & identity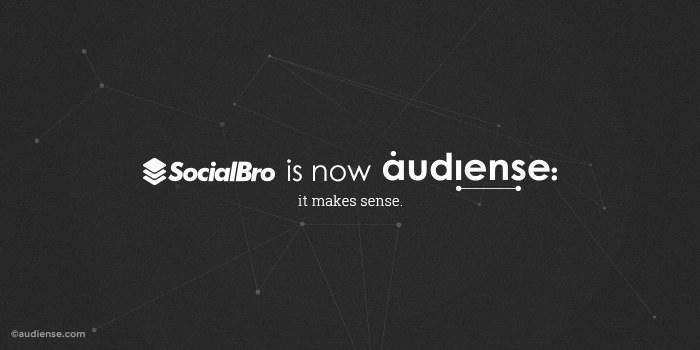 "We need a new company name"... no other phrase creates as much fear and excitement amongst marketing professionals at the same time. For a good reason too. It's an opportunity that rarely comes about, but it also propels you into the great unknown. How will a new name be received?
In our case, a company rename was long overdue. When the company was founded in Spain during 2011, the name SocialBro, short for Social Browser, was picked since the solution at the time focused on helping users browse and segment their own social communities.
As our platform capabilities rapidly expanded, our client base grew at a dizzying rate, and we started dealing with customers in over 70 countries with different languages, it became evident that the interpretation of our name varied greatly across the world. Equally, the meaning of our name, 'Social Browser' no longer gave a true representation of what we offered brands and agencies.
With the arguments for a company rename clear, we set out with one aim. To create a new name and brand identity which would set the company apart from the rest of the industry, and work worldwide. This is why SocialBro became...
Introducing Audiense
Today we are incredibly pleased to introduce our new company name, Audiense.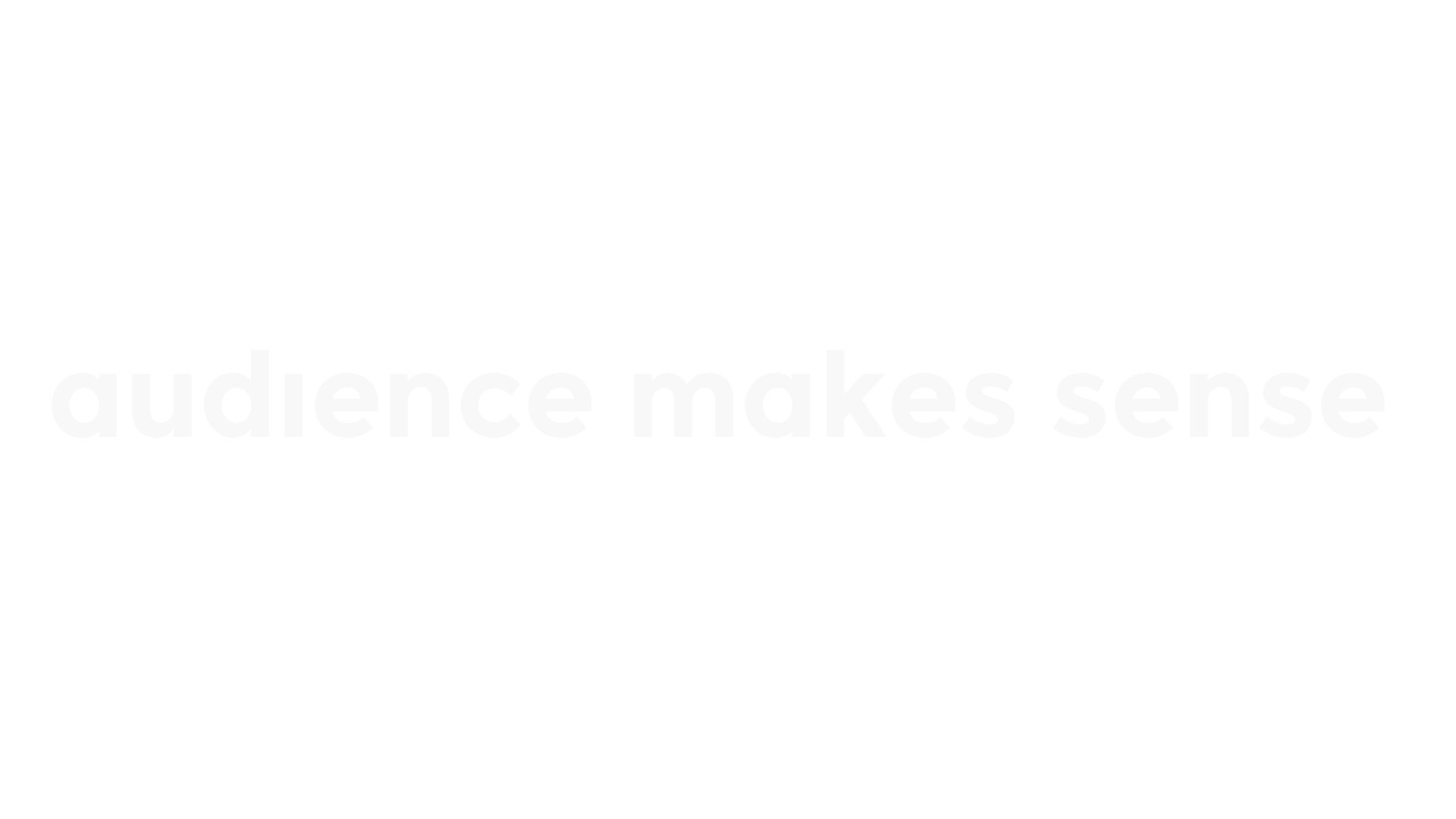 Why Audiense? Let us explain. Our social marketing platform has three core solution areas:
social insights
social marketing
social advertising

All of these areas have a connection to 'audiences', whether it is to discover, understand, attract, or encourage them to take action.

The 'audience concept' is not about passive listening, but about people talking, thinking, feeling, acting, changing, exercising, deciding. Yet, people are not a mass. Think about your friends: the tall one, the small one, the joker, the clumsy one, the explorer, the rebel and the romantic. No two of your friends are equal. But somehow you are all one, and this is exciting. Human behaviour and relations are exciting, and simply complex, or complexly simple, depending on how you look at it.

The same is true for companies. The audience, your company's audience, is not a mass. They are people, they are your group, with a phenomenal collective intelligence. This is about social intelligence. People decide if they want to be part of your audience. That is a decision your company earns every time someone becomes part of your audience. This is how we define the concept of an audience.
But why Audiense with an 's'?
The 's' in Audiense represents a 'sense of audience insight'. Think about this: why do you want likes? Why do you want retweets? Why do you want more and more followers? That alone makes no sense. Unless it results in you understanding them, becoming one of them, influencing them to say "let's do it", and making people do something. It makes sense when others see what you have to say and they want to join too.
This is why Audiense makes sense.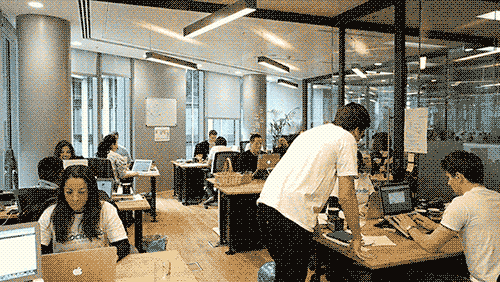 The new brand mark and visual identity explained
Our strategy was to design an elastic and open graphical system which is based on colours. A morphological differentiation system.
Collectively, the five dots across the brand mark represents the five senses, our methods of perception. The name 'Audiense' represents a new sense: the ability to make sense of something collectively as a group (i.e as an audience). Effectively, people interpret and make sense of brands and their communication. This is why brands must understand their audience.
The individual dots and lines will be used in our branding across digital and offline marketing activities. The dot and the line are two of the most simple elements in the universe. We will use them, and their simplicity, to represent all the complex systems and connections of the collective intelligence.
The dot above the a represents 'intelligence on your audience'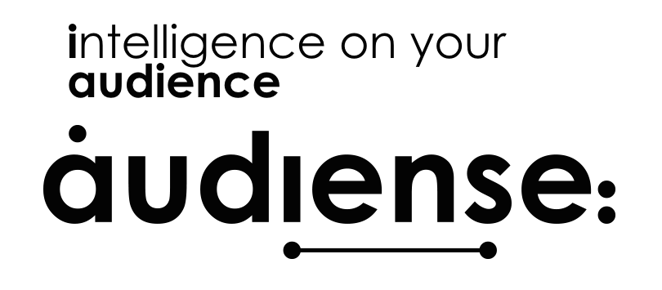 The dots and line between the 'i' and the 's' represents 'social intelligence'

But the new brand mark it's not just a logo. The new brand mark is a visual language that allows us to:
mark or point out something (dot above the a)
underline or highlight something, connect, etc (two dots and the line)
reveal, define, call together, etc (colon)

We are incredibly excited as our company enters a new era. An era where we will continue to help companies deliver real business value through social media by truly understanding their audience and creating meaningful interactions.