Rachel May Quin
5 fast and furious trends driving the automotive industry
No matter what industry you work in, one the best ways to grow as a marketer - of any seniority - is to take a step back from your day-to-day and take a look at what other industries are doing well.
When it comes to truly impactful B2C marketing, the automotive industry are firmly in pole position. Back in 2021, we sponsored a range of workshops hosted by Contagious, exploring advertising creativity and innovation across a wide range of industries.
We've compiled the key learnings from the automotive webinar into one bite-size blog. Read on to get the inside track, featuring incredible campaigns from the likes of Ford, Volkswagen, Volvo and more. Ready, set, go!
1. Driving experiential campaigns
If there's one thing we learned, it's that car manufacturers are leaving tired cliches in the dust. Brands and agencies are raising the bar with interactive campaigns, designed to be memorable and engaging. Volkswagen's The No Show Room launched their new four-wheel drive, the Passat Alltrack, with an experiential campaign designed to showcase its superior ability to handle the wintry conditions the world's most remote showroom, hidden away in the Swedish mountains.
They created a scavenger hunt, working with the Swedish National Ski Team to seed clues across media, including on social, at a live televised ski event, and even posting the phone number of three-time Olympic skier Charlotte Kalla whose voicemail held a clue. An outstanding 13,000 people actively engaged with the hunt! In fact, people were so keen, 50 codebreakers had found the show room before the final clue was even revealed.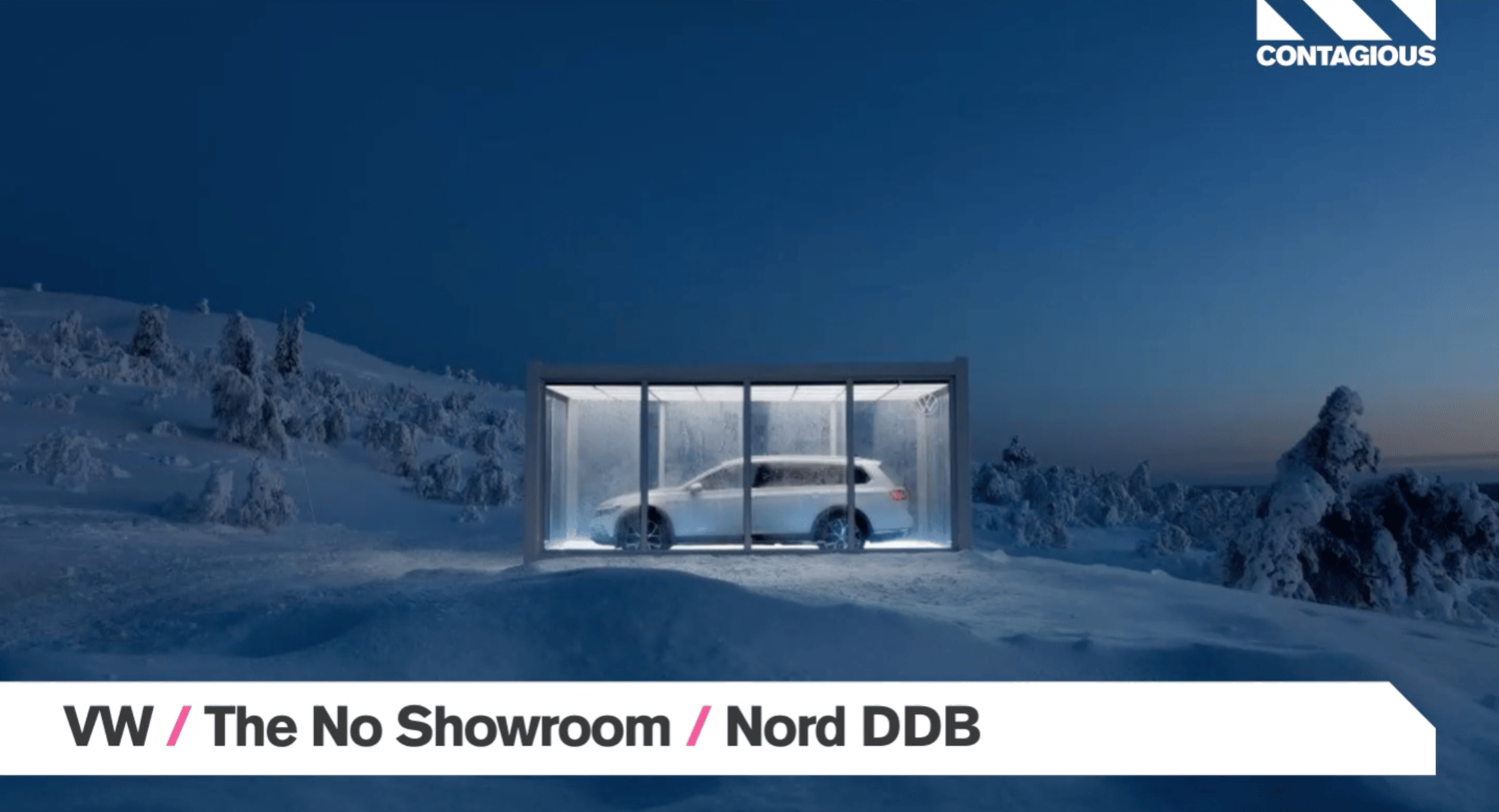 Ford also made good use of their sponsorships with the No Squeak Broadcast, a special event promoting the anti-skid technology in the EcoSport model. This brand activation involved 6 microphones, 8 channels and 2 mixing tables at the Brazilian basketball league finals, where they eliminated the squeaky sounds of sneakers for one minute of each quarter across all five games.
This genius idea allowed Ford to make use of their existing sponsorship of Brazilian basketball and insert their marketing message right into the fabric of the game when viewers are likely to be most attentive, in a way that is funny and interesting rather than completely intrusive. The broadcast reached a record high of over 1.7 million people and was covered by more than 20 sports and new channels.
2. Allowing data to steer ideas
We're firm believers in the power of data, and the automotive industry are speeding ahead, using audience insight to develop clever campaigns that target hard to reach segment. An incredible example of intelligent marketing comes from BMW's Stage Your Driveway campaign. They were faced with the challenge of targeting a specific audience of elite buyers, who are notorious for being difficult to reach through traditional marketing methods.
They delved into the data and discovered that 33% of people in the market for a luxury home are also looking to buy a luxury car. They combined these buyer journeys, inserting their BMW Grand Class range into online real estate listings in a geo-fenced area of luxury homes. When prospective buyers arrived at the open house, they were greeted by a BMW. This led to a 56% decrease in cost per lead and generated 37,000 new high value prospects among their specific target market.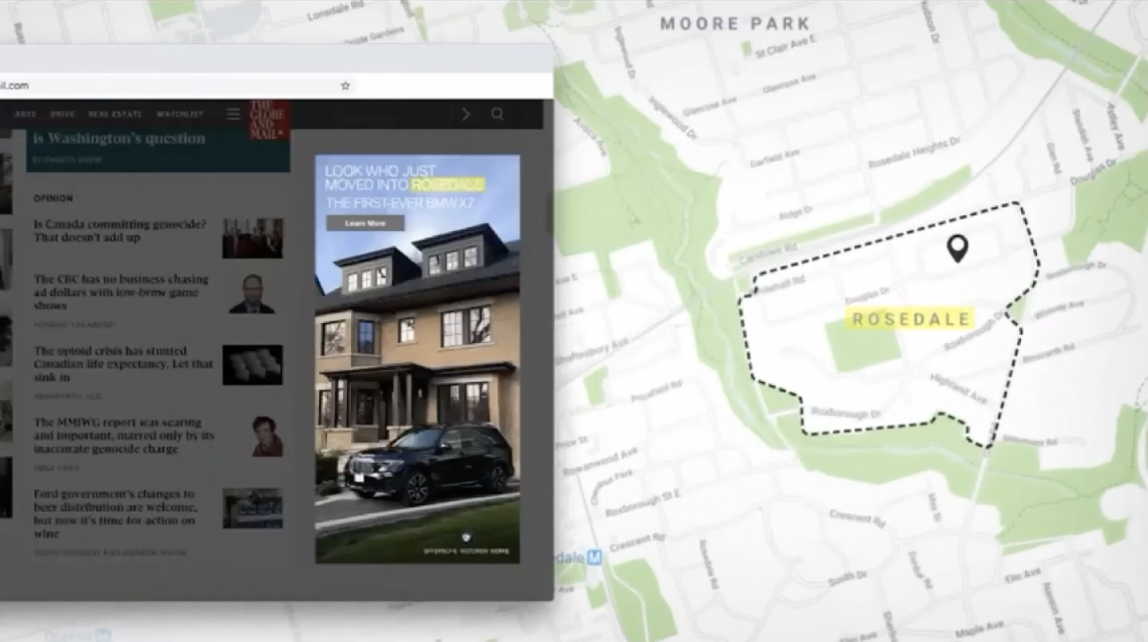 We also loved Chevrolet's Invisible Influencer campaign, tapping into academic research to drive sales. Research into social influence suggests that you're 80% more likely to buy a car if your neighbour bought one - Chevrolet decided to take this theory for a test drive. Their team of data scientists discovered an area in Mexico City in which their blue Aveo model was more likely to be purchased.
They created an online and offline virtual fence in the area and cross-referenced with Google Maps data to place advertising across carwashes, laundromats, gyms, restaurants, cafes and even more local places. They also included special discounts as an incentive for these highly-suggestible targets… and it worked. They noted a 145% increase in sales in the specific area they targeted, 219% higher than the rest of the city!
3. Fuelling innovation
When it comes to driving innovation in the industry, it was clear that Volvo have taken the leadership position. Contagious had plenty of examples of Volvo's commitment to safe and ethical practices, from the Equal Vehicles for All campaign which saw Volvo reinstate its place as a safety pioneer by releasing its real-world crash data to the public, to the Blind Spot Billboard which involved installing a blind spot detector inside a billboard on one of the busiest streets in Brussels as a real-time warning to drivers.
Last year, Volvo doubled down on their safety credentials and human behaviour expertise with the A Million More campaign. In this simple but effective ad, they reflected on their roots as the inventor of the 3-point seatbelt, asking survivors of car crashes to read some of the criticism Volvo received back in 1959.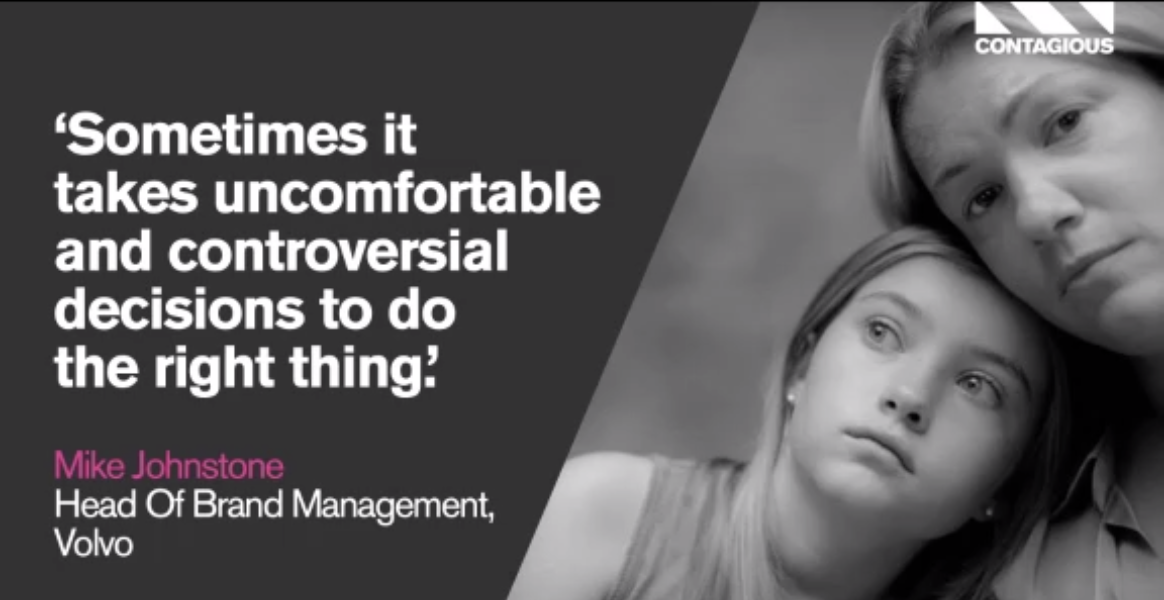 People were outraged with the invention, claiming the seatbelt was an infringement on their civil rights, but to date the seatbelt has saved more than a million lives worldwide. The purpose of the ad was to promote their new safety features, including a 180km per hour speed cap on all vehicles and in-car cameras to prevent dangerous driving. The ad reached 522 million people and the video had 39 million views.
MINI have also been hard at work driving change with the launch of their new electric vehicle. They took the misconception that charging electric vehicles are an obstacle on its head, by creating Electric Is Ready to Play, a stunning light show in Lisbon using public charging points across the city. When night fell on a cold January night, bright yellow searchlights (the brand colour, of course) lit up the sky to emphasise just how many chargers there were across the Portuguese capital. This was broadcast live across the brand's social channels and supported by a digital OOH campaign to make as much noise as possible.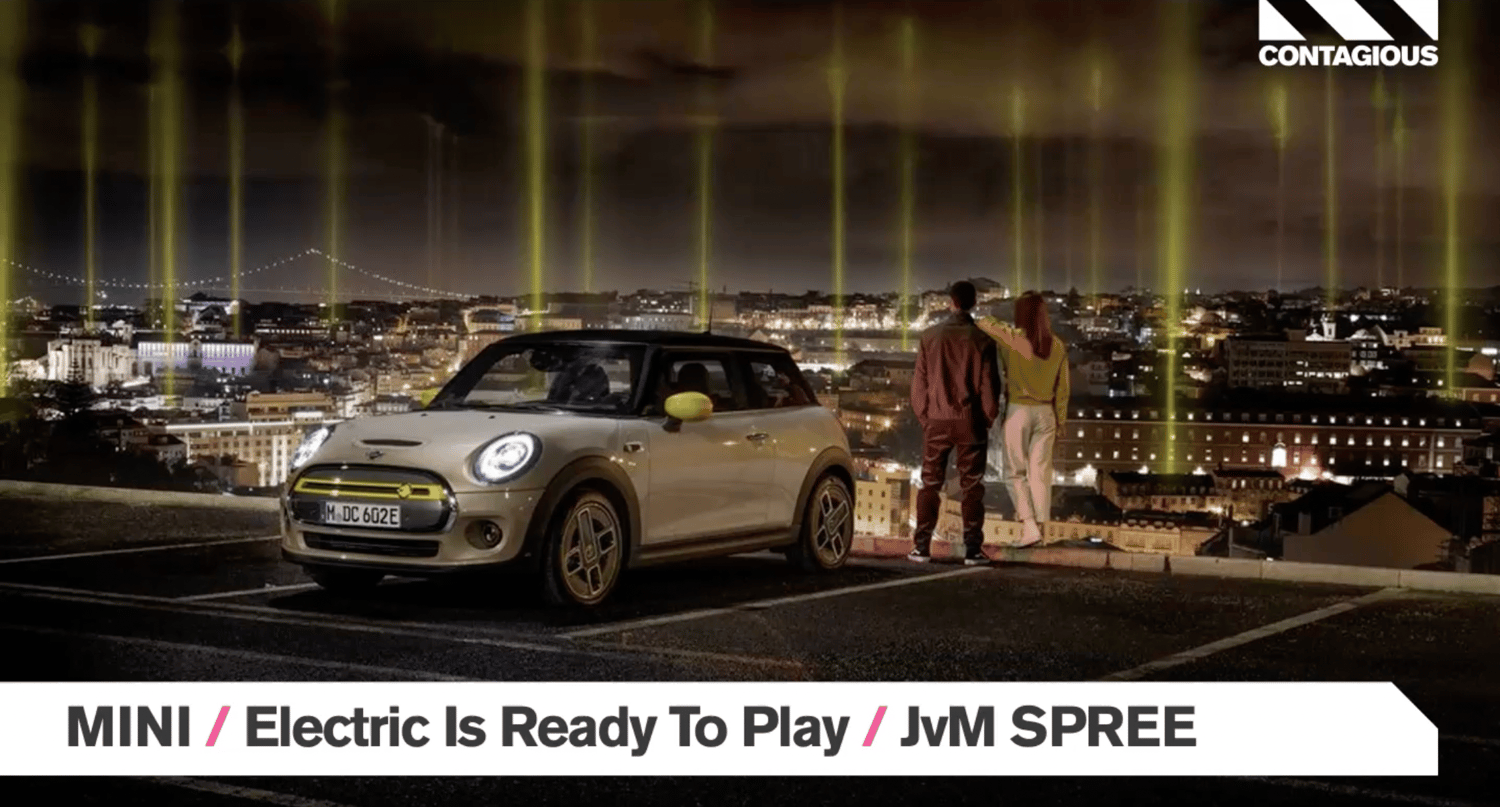 4. Letting the customer take the wheel
Marketing is all about offering a solution to your customers' problems, and with the Ford Surf Tag campaign, they spoke directly to the 150,000 land-locked surfers of San Paolo. Created in partnership with surf forecast website Waves, Ford sent a text alert to EcoSport drivers when the conditions were just right for surfing. Even better, they automatically paid the motorway tolls down to the beach, so all drivers had to do was grab their board and hit the road.
A simple gesture that showed Ford's appreciation for their customers, this loyalty drive reached over 7 million people on social media and online searches for the Ford EcoSport increased by 45%. It also played perfectly into the idea of customer advocacy, which suggests that loyal customers are four times more likely to refer a friend.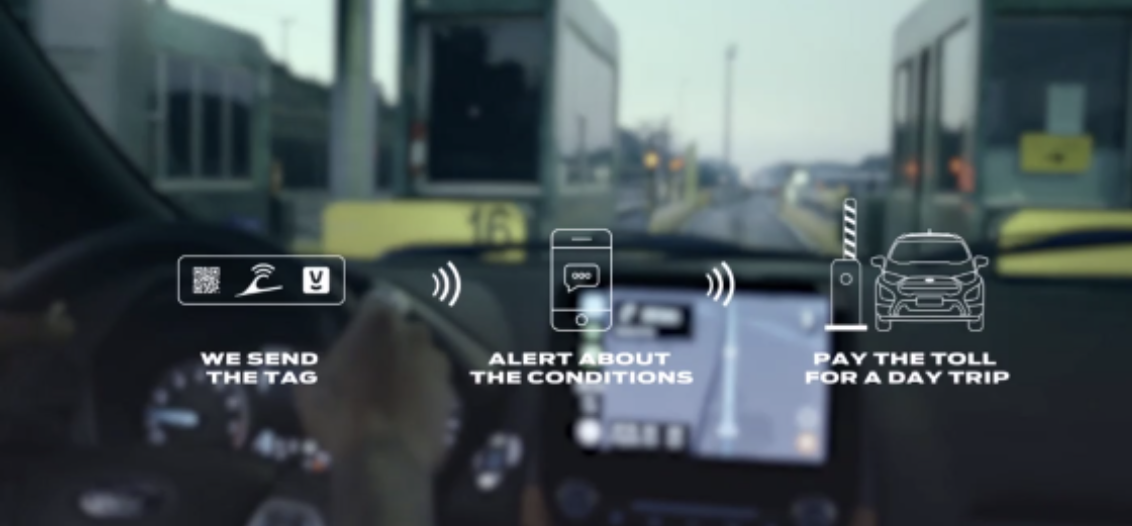 Renault literally let customers take the wheel with their 100% Electric Town initiative, in which they gave all 11 households in a remote French village their own electric car. This social experiment, running for the next three years, is designed to prove that electric vehicles can go longer than you think - especially as the nearest supermarket is 20km away and the nearest high school is 30km.
The goal was to accelerate the adoption of electric and was supported by a documentary series, which was split into snack-able 60-second chunks that were aired before the French news for a full week. TV spots were seen over 63 million times and generated 29 million impressions on social, plus it received press coverage across 28 countries!
5. Fast track to the future: what's next?
With all these incredible campaigns, you might find yourself wondering, what's next for the automotive industry? There are plenty of ideas up the sleeves of ad agencies, as car brands focus more on eco-friendly initiatives and competing for market share in the electric and hybrid space.
According to a YouGov report, hybrid and electric cars account for just 3% of the current market in Europe. This leaves the space wide open for brands to get involved, the electric market grew by 43% last year to just over 3 million cars sold. In response, brands are supercharging their electric efforts, with campaigns such as Volts by Volvo offering clean energy to electric car owners in Belgium, and Volkswagen launching their Carbon Neutral Net site designed to reduce their carbon footprint with a site that contains no images, just a carbon free code.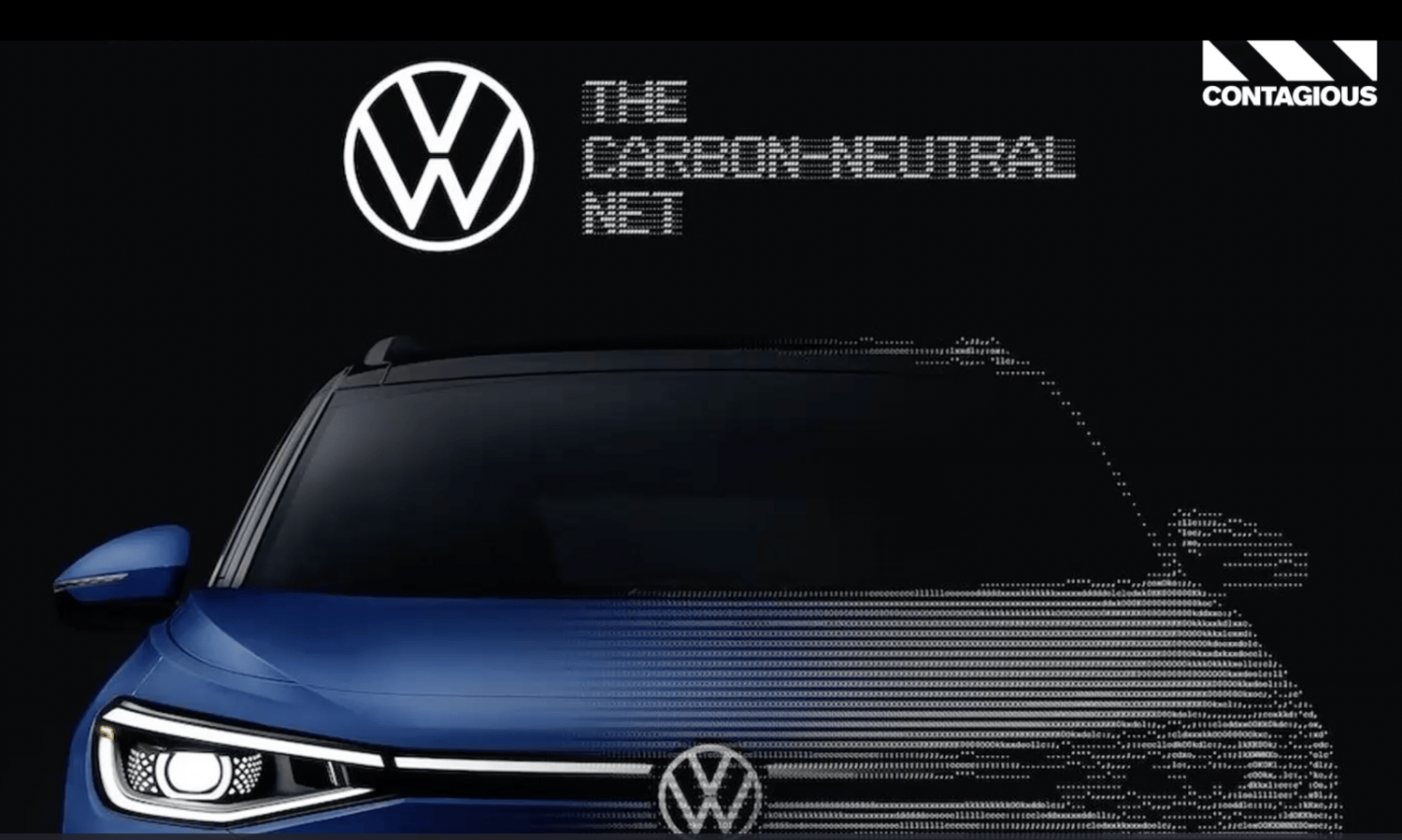 We also got a sneak peek at disruptors in the space with Lynk & Co, the car brand for the modern world, offering a shareable car club model that sits in the same consideration set as ride hailing apps and rental. With 68% of the global population estimated to live in urban locations by 2050, Lynk are ready to offer you a new car on a subscription basis.