The Twitter metrics supporting your ad campaign analysis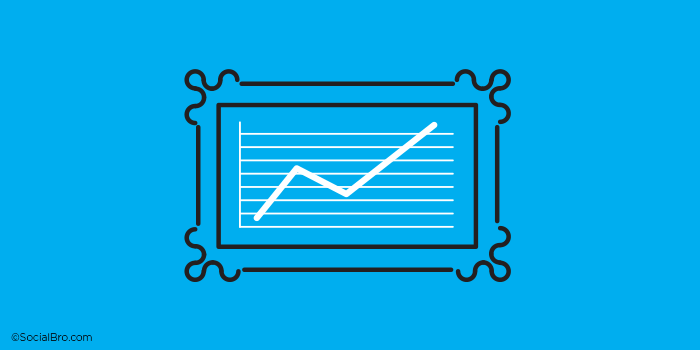 Are you among the 57 per cent of companies that are spending 1.5 times more on Twitter compared to two years ago? Either way, it's imperative you know which Twitter metrics tools matter when launching ad campaigns.
Twitter's ad revenue has soared 97 per cent year on year. This increased spending means that marketers need a way to measure the effectiveness of Twitter Ads campaigns, including earned media gained from your ad campaigns. Read on to see how SocialBro's Twitter Ads dashboard can align ROI figures to internal KPI value set within your own business.


Use your own KPI values to measure ROI
Tracking Twitter metrics should be a priority once you launch a Twitter ad campaign, and one of the most important metrics for any campaign is the ROI. With SocialBro's Twitter Ads dashboard, you can now set your own KPI figures based on the objectives of your campaign. Whether your main objectives are impressions, engagements or downloads, setting a KPI value will determine the exact return on investment for different campaigns.


Uncover the value of your earned media (from paid media)
The Twitter Ads dashboard helps you map out the value of your paid media instantly, however, you can also measure and track one of the most important Twitter metrics, and that's the media you have 'earned' throughout the campaign. For example, if you're launching a Promoted Trend campaign, chances are that you'll also gain retweets, favourites and mentions, which automatically increases the value of your earned media, alongside paid.


Post campaign metrics
Among all the Twitter metric tools, SocialBro's Twitter Ads dashboard tells you how your campaign has impacted your audience, in the form of favourites, retweets, mentions and replies. With post campaign analysis, you'll be able to see the individual users behind these interactions, and the ones who've also interacted with your organic Tweets. This gives you the ability to segment audiences into lists for future Twitter Ads campaigns, and launch follow up campaigns based on the audiences who interacted with your Tweets.
What are some other Twitter metric tools that should be used to measure your Twitter Ads campaigns? Tell us in the comments below.