Rachel May Quin
3 insights into how technology brands are levelling up their advertising
Technology has developed rapidly over the last 20 years and with rapid change comes new rules, from how we can talk to customers to the data we can collect about them. If you're a millennial who grew up during the dawn of the iPhone or a digital native Gen Z, using smart devices is a no brainer. But new research by YouGov has shown that late adopters make up 49% of the UK market.
Technology is a somewhat blurry category when every brand has a digital presence. In this blog, we'll be focusing on the major players in the tech space, from Google, Samsung, and Microsoft to the mystical world of NFTs and tech-driven personalisation.
1. Creating new ways to connect
We've all heard the concerns over tech's increasing dominance into our lives - do Google know that I bought a kebab three times this week? Does Siri listen to every dumb thing I say? Is my data being sold to Darth Vader? But we also know that the internet can also be a lot of fun and brands that thrive in digital spaces love to stir up the cultural zeitgeist.
Disaster Girl, Success Kid and Bad Luck Brian have all been cashing in on the memes that made them famous thanks to NFTs (non-fungible tokens, a way of buying and selling ownership of unique digital items and tracking who owns them through blockchain). Taco Bell decided to taco-piece of that action - #sorrynotsorry - by releasing five unique taco-themed NFTs which sold out in just 30 minutes. Why would you buy a taco GIF? Well, these $2 NFTs came with a real-world perk, $500 electronic Taco Bell gift card. A fun digital moment and a PR stunt to get a load of cheap tacos, everybody wins!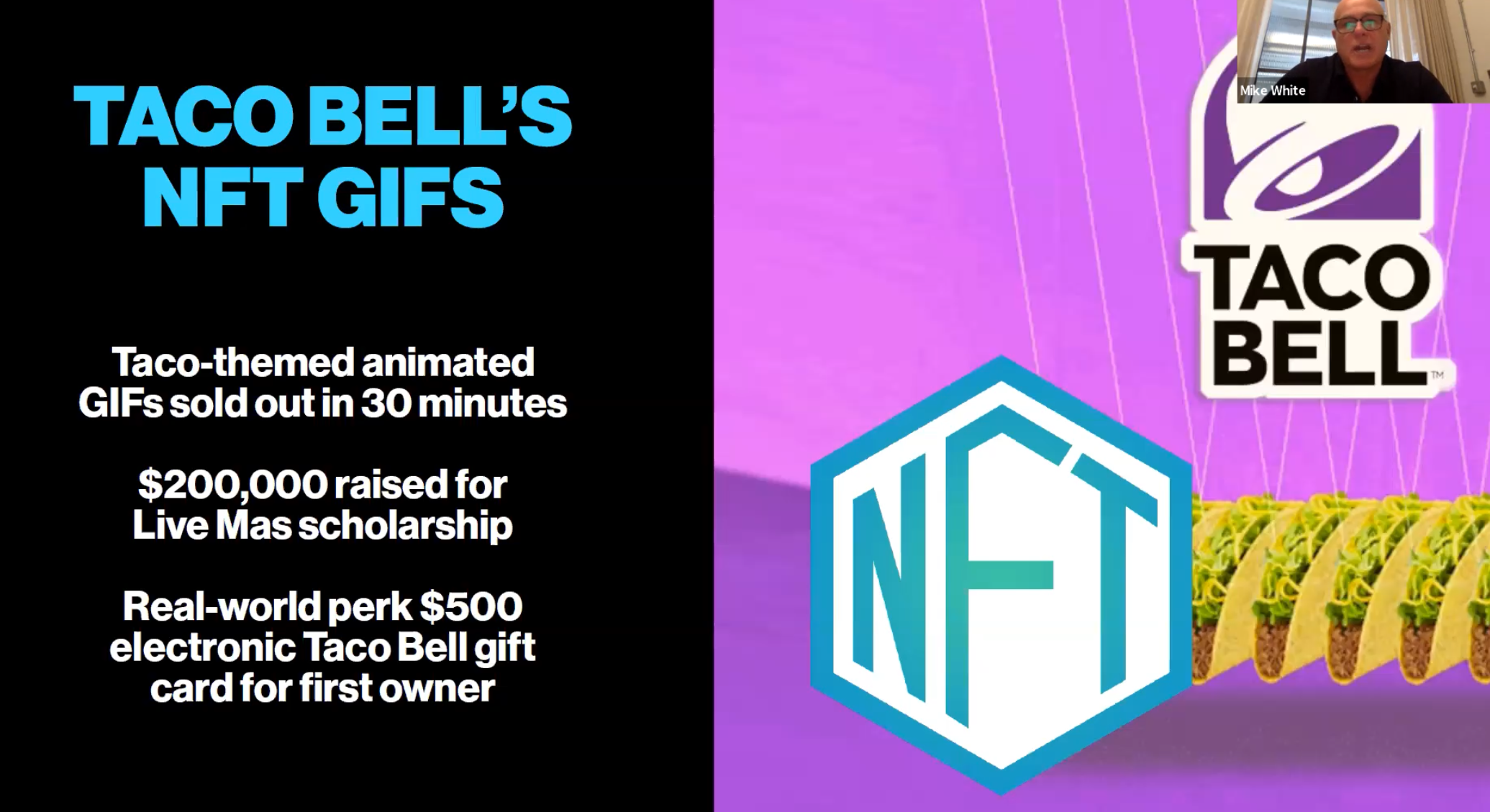 From taco GIFs to AI threatening your career prospects, we were amazed by this campaign from online university Skillbox. According to research, by 2024 94% of accountants will no longer have a job, and Skillbox decided to warn people with their Beware of the Bot campaign, which saw the brand reach their ideal audience in a highly-targeted way by going to their native environment… their office.
Using a Shodan API, Skillbox's bot was able to identify 623,143 open ports globally and send personal messages to their printers, warning them that their job may be at risk and they should consider retraining as a designer using their online university. Surprisingly, not only was it perfectly legal to hack people's printers for marketing purposes, but the campaign generated 32,000 websites visits and just under 6,000 applications to their design course. Creepy or genius? You decide.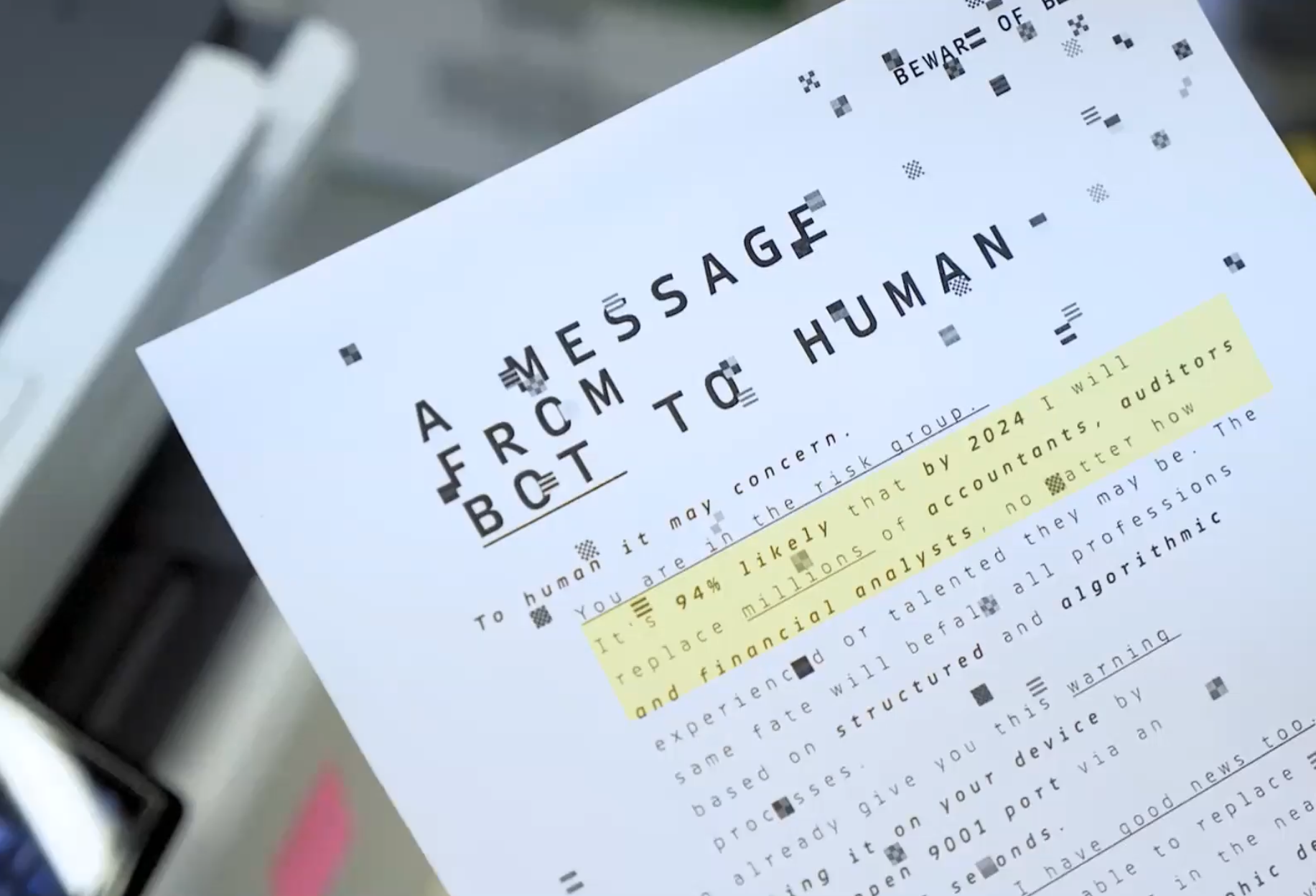 2. Making technology personal
Bots take over the world, or at least your job, but technology is also doing plenty of good in the world. South Korean tech giant Samsung has been hard at work finding ways to help people with their products and one that really stood out to us was Voices of Life, a revolutionary app which allows parents to speak to their premature babies, even if they can't hold them yet.
This emotional campaign highlighted a pain point for parents, around 15 million babies are born prematurely each year and parents have limited access to their new-born as life-saving intensive care facilities keep them safe. Using a Samsung Galaxy S7 Edge phone, parents were able to download the app and record their voice, their heartbeat, and play music to their child, helping them feel closer and helping their baby's brain develop and grow during this crucial period of development.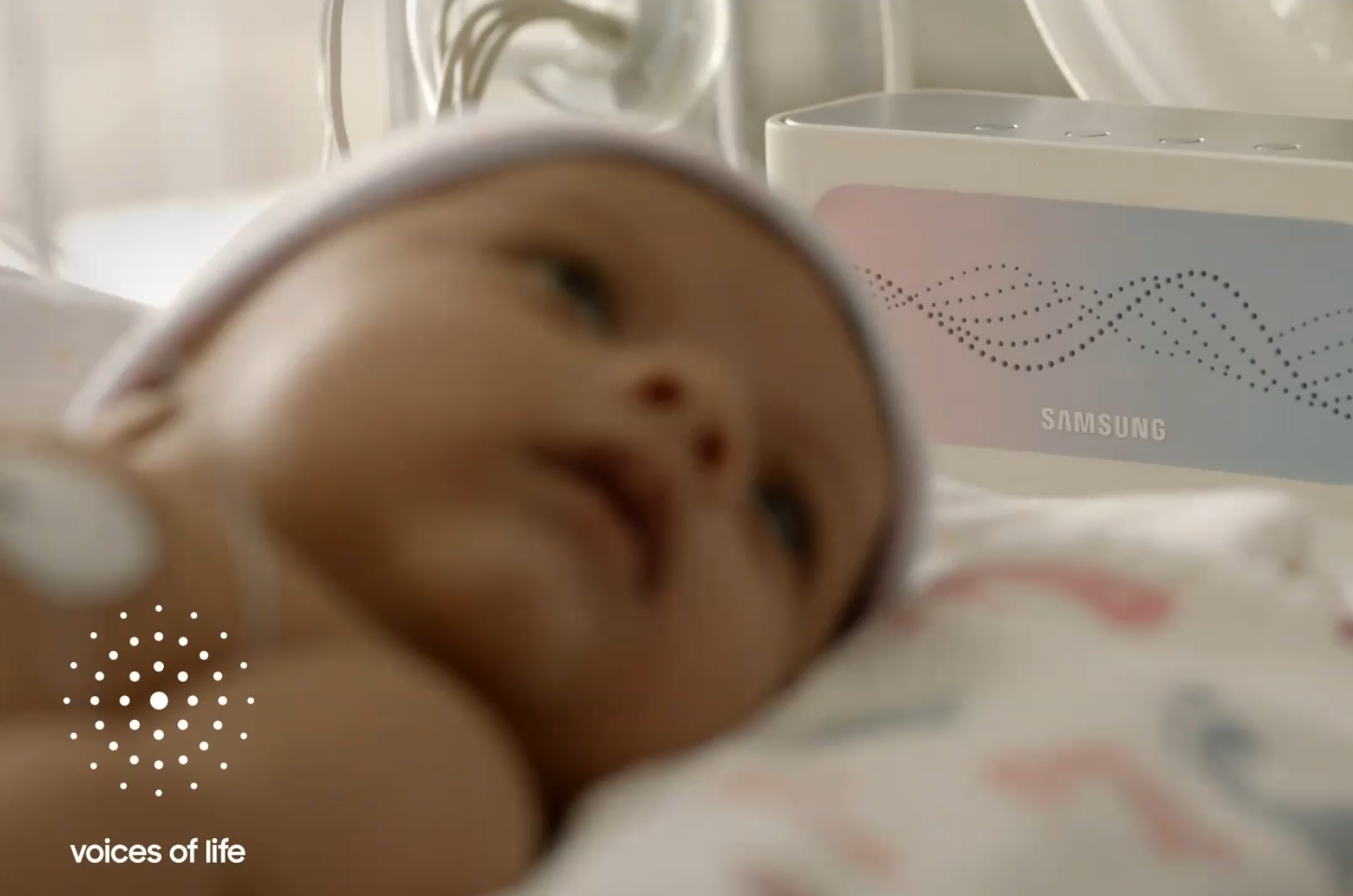 Even though Google removed their famous 'don't be evil' pledge from their code of conduct back in 2018, last year they took their responsibility as the world's most popular seriously to help drive social change. They noticed a surge in Google searches for black-owned businesses during the Black Lives Matter movement, around 2.5 million to be exact, but they quickly realised the data points didn't exist to be able to point people in the right direction.
So, they launched a tool which allowed black-owned businesses to identify themselves accordingly and make sure they appear in searches. This feature isn't a flash in the pan, it's all part of Google's promise to support long-term change and it does good. According to a research by the Federal Reserve Bank of New York, around 58% of businesses in financial distress are black-owned and these figures got worse during the pandemic. By enabling business owners to identify themselves, consumers can make better choices to support independent businesses in their local area.
3. Improving IRL experiences
In previous sector spotlights, we've shone a light on the great work Microsoft has been doing to make gaming more accessible for everyone, regardless of age or ability with Beyond Generations. This week we looked pre-pandemic to their 2019 Superbowl Changing the Game campaign, which used a major moment to highlight their Xbox Adaptive controller. This forward-thinking design allows players with limited mobility or physical impairments to build their ideal controller, making gaming accessible to all.
In addition to being praised for using one of the most expensive media buys in the world to promote a message of inclusivity, Microsoft were able to capture the attention of millions of people which had huge brand benefits. According to their agency, this campaign generated $35 million in earned media and Xbox saw a 246% increase in social voice, plus they clocked up just over a billion impressions online.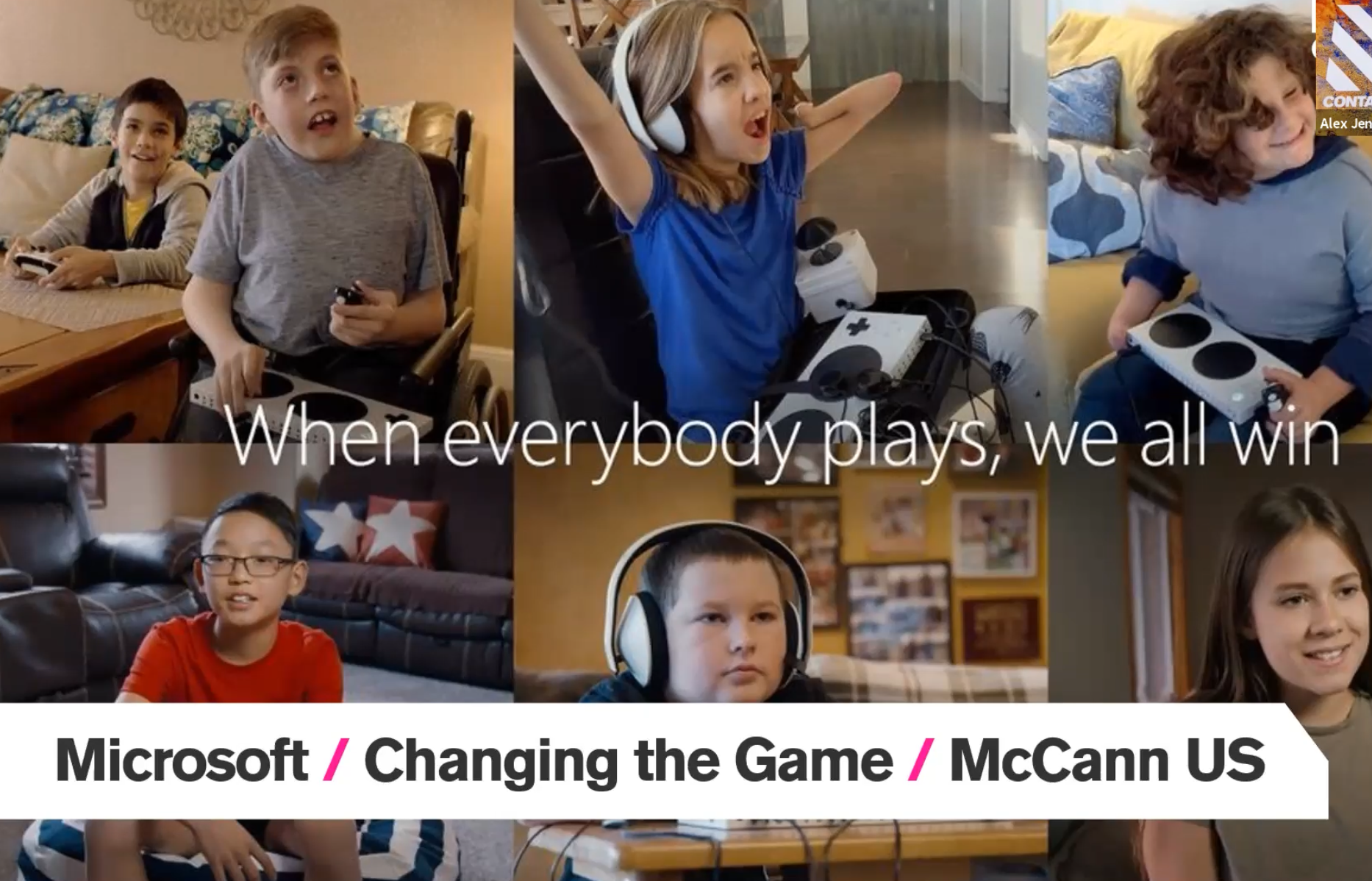 Finally, we turn our attention to IBM. Founded in 1911, IBM has struggled with the perception that their technology can be difficult to understand, leading to a range of imaginative campaigns that have attempted to capture the public interest including a PR stunt featuring three Ais competing on Jeopardy. To promote IBM Watson Discovery, they decided to help a relatively unknown English football team level up their game.
Leatherhead FC, a local team struggling to survive in the seventh league, needed a game plan and that's where IBM stepped in. Using their Watson technology, they were able to crunch all kinds of data including match reports, social feeds, and opposition data to provide a comprehensive plan that would help them crush their rivals. Not only did Leatherhead FC climb 13 places in the league, the documentary they produced had over 11 million views and the brand enjoyed a 33% increase in familiarity.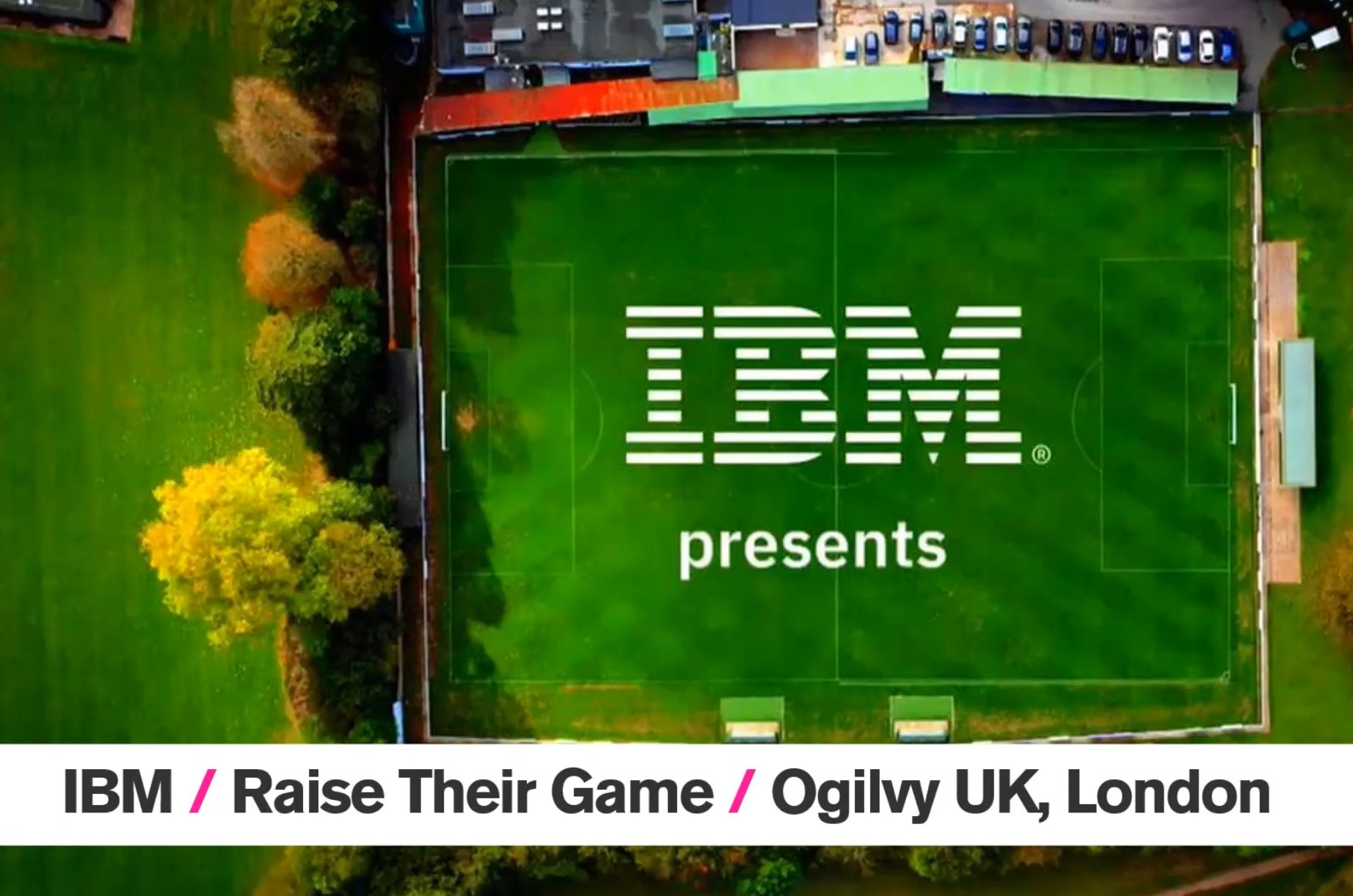 If you loved these sector spotlight blogs and want more insight into how brands are connecting with audiences, why not check out our previous articles on retail, automotive and FMCG?