Rachel May Quin
Cheers! 4 pint-sized takeaways from the alcohol sector
Charge your glasses, it's time to toast some of the most innovative campaigns in the alcohol sector!
In 2021, we sponsored a series of workshops hosted by Contagious, exploring advertising creativity and innovation across a wide range of industries. After a challenging period for the industry, during which time YouGov reported a 42% decline in on-trade beer sales across Europe, we wanted to celebrate brands and agencies that were fizzing with creativity.
In this blog, we'll explore a range of case studies from global brands like Guinness to people-focused campaigns from Brew Dog and craft beer company Emerson's. Here's our pint-sized takeaways, enjoy responsibly.
1. Putting people at the heart of your message
With COVID restrictions in place over the last year or so, it's been a tough time to get together with your mates for a pint. With these all-important social occasions diminishing, alcohol brands have been forced to rethink how they connect with customers. Craft brewery Emerson's rose spectacularly to the challenge with the Tiny Pub tour.
This immersive experience involved creating a tiny bar, just big enough for two, and taking it on a national tour where people could book 27-minute sessions to enjoy the perfect pint with a pal. Offering an authentic pub experience without the fuss, the entire tour booked out in just one day, and the simplicity of the campaign encouraged people to re-create it at home, causing a 26% increase in supermarket sales. Tiny pub, big results.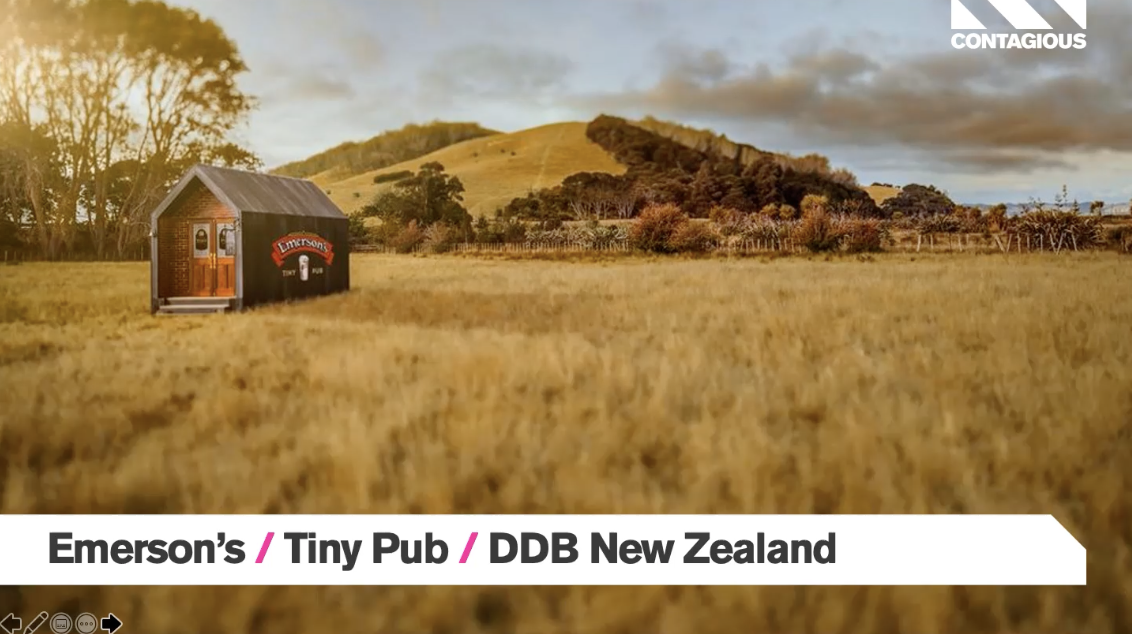 Another campaign which put people at the heart of their message comes from Ruavieja, a creamy botanical Spanish liquor, who were faced with a brand recognition challenge. Despite being a popular end-of-meal beverage, served to directly in the glass as you wrap up the evening, they were struggling as nobody asked for it by name. No bottle, no connection, no recognition. To combat this, they launched We Have To See More Of Each Other.
Using data collected from the National Institute of Statistics, they created an algorithm to calculate how much time people had left to spend with their loved ones and filmed the reactions as part of the campaign. 24 hours, they had a viral ad on their hands, sparking conversations all over the world with over 1 million site visits from 194 countries. It was so successful in fact, the brand took the executive decision to divert their media spend to help fund more reunions between people, helping friends and loved ones far away get together.
2. Getting playful with your campaigns
Ever had a mate bail on your plans last minute? Not only is it bad for friendships, it's bad for on-trade business. Norrlands Guld set out on a mission to crack down on flakes with The Legally Binding Beer Contract, created in partnership with a bonafide legal agency. It's as easy as this: send an invite to a friend for a beer, both parties sign and boom, you're legally obligated to show up or face a day in court.
A novel way of encouraging customers to visit their local pub and a global phenomenon, Norrlands Guld set out to deliver on their brand promise of bringing people together and they enjoyed a roaring success. Over 30,000 signed beer contracts were exchanged in Sweden and the brand enjoyed a 390% increase in mentions online. Even better, they noticed a 19% increase in beer sales compared to the previous year.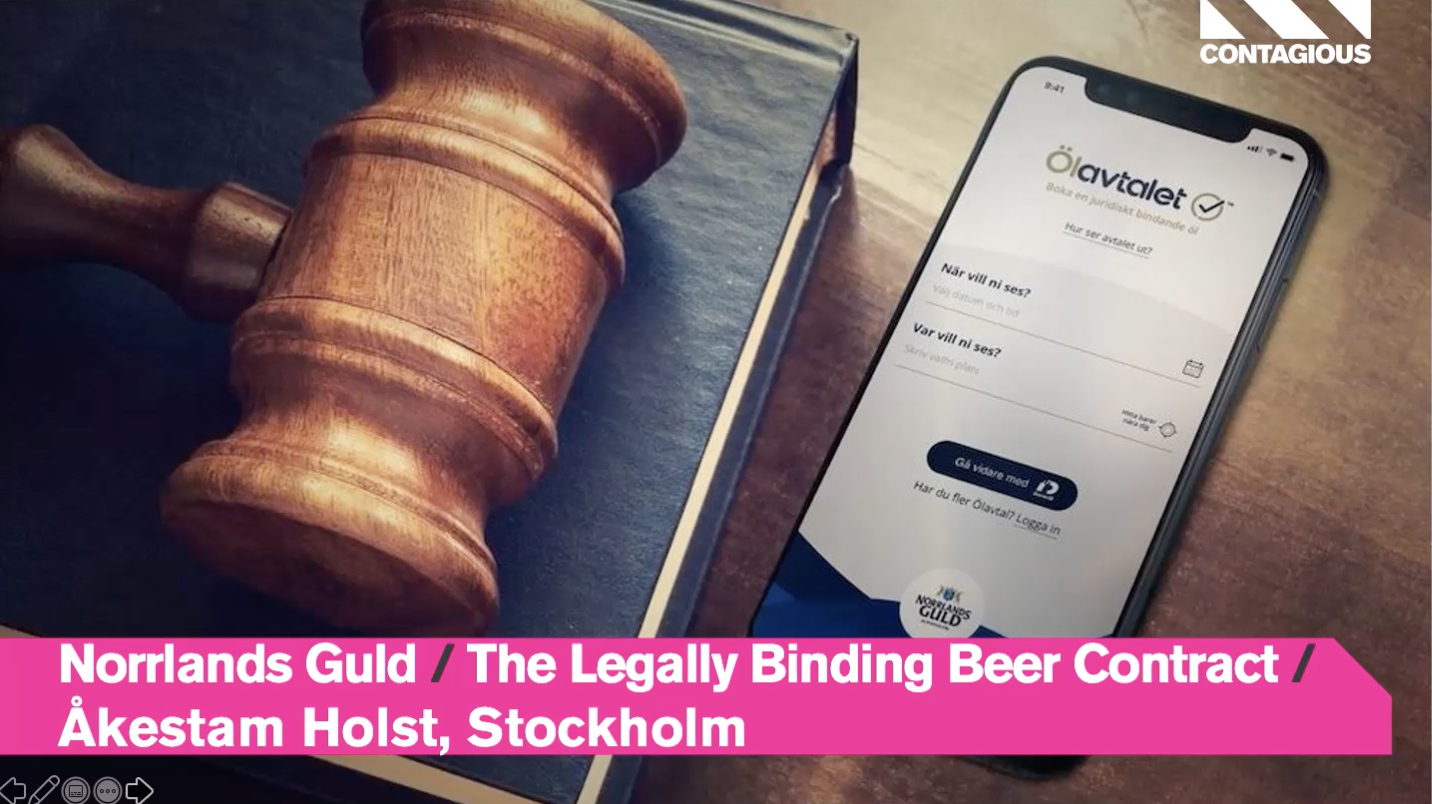 What do you do when your product category has been oversaturated? Bailey's Irish Cream had always traded on being natural choice for ladies with attitude, but faced with increasingly fierce competition, they needed to re-invent themselves. They dreamed up an indulgent campaign to defy category expectations with #RecipeUnfudged, blending an emerging trend - foodies looking to fix their baking which had over 2.5 million Google searches every month - with consumer insight that revealed that consumers found the product to be so sweet and creamy, it was practically dessert.
So naturally, why not make Bailey's the core ingredient in your new favourite recipe? According to the brand, #RecipeUnfudged has been one of the most successful content-driven campaigns to date, earning an engagement rate of 36% against the internal benchmark and cementing Bailey's position as a vibrant, playful brand. Most importantly, global sales of Bailey's have increased by 32% in the last five years, proving that you don't need to remain beholden to your product category.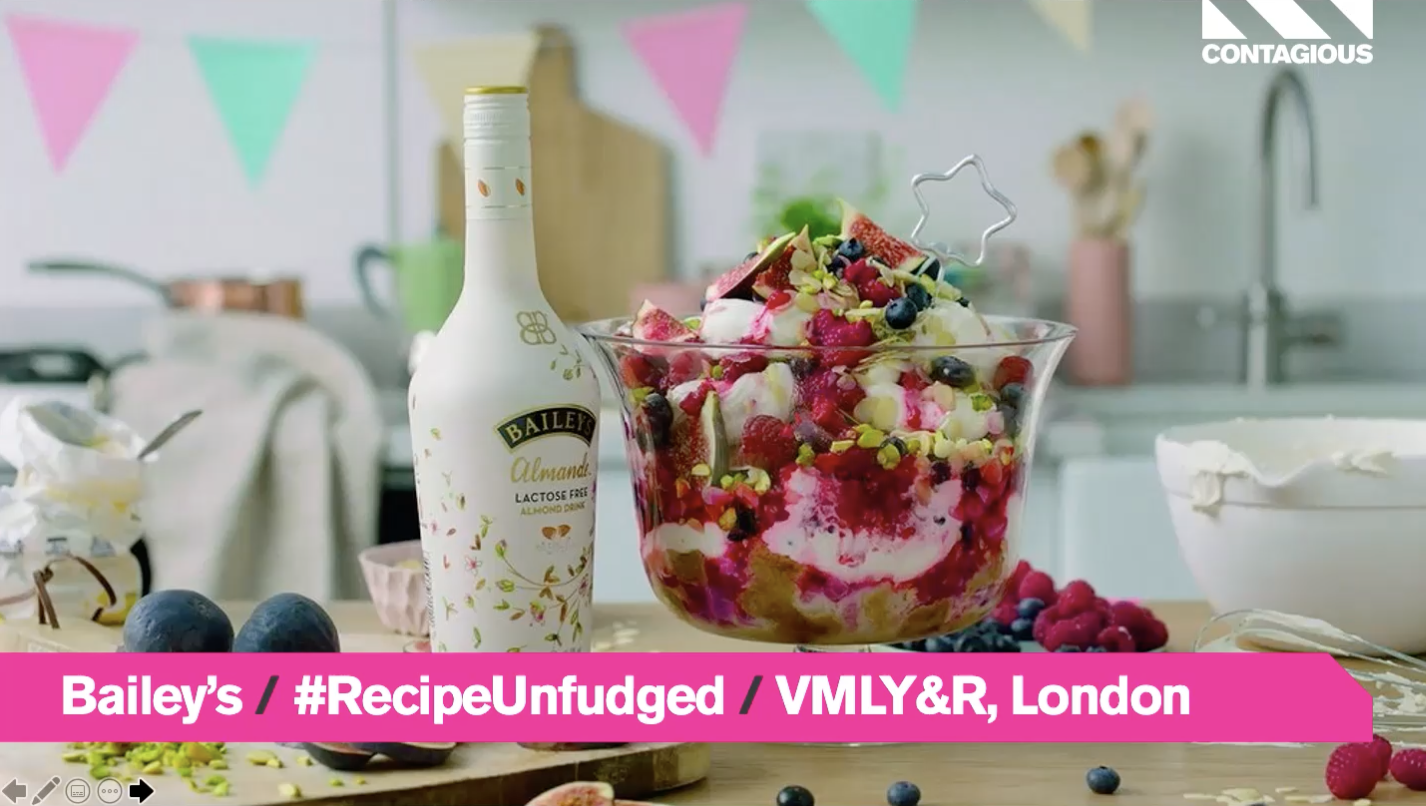 3. Making sustainability suit your brand
Sustainability has been a hot topic in every Contagious session so far. The alcohol sector is no exception, but what is remarkable about this industry is the way brands are making sustainability feel like a natural extension of their brand identity.
An outstanding example of this comes from Australian craft beer brand Victoria Bitter. With Australia experiencing several climate-related incidents such as droughts and wildfires, it's even more important for local brands to get on the front foot. Victoria Bitter saw an opportunity - lots of Australian homes use solar power and sell their excess back to the national grid - but what if you could exchange it for beer? The Solar Exchange campaign did exactly that! For every $30 of energy sold, home owners could grab themselves a slab of beer. A decent exchange, if you ask us.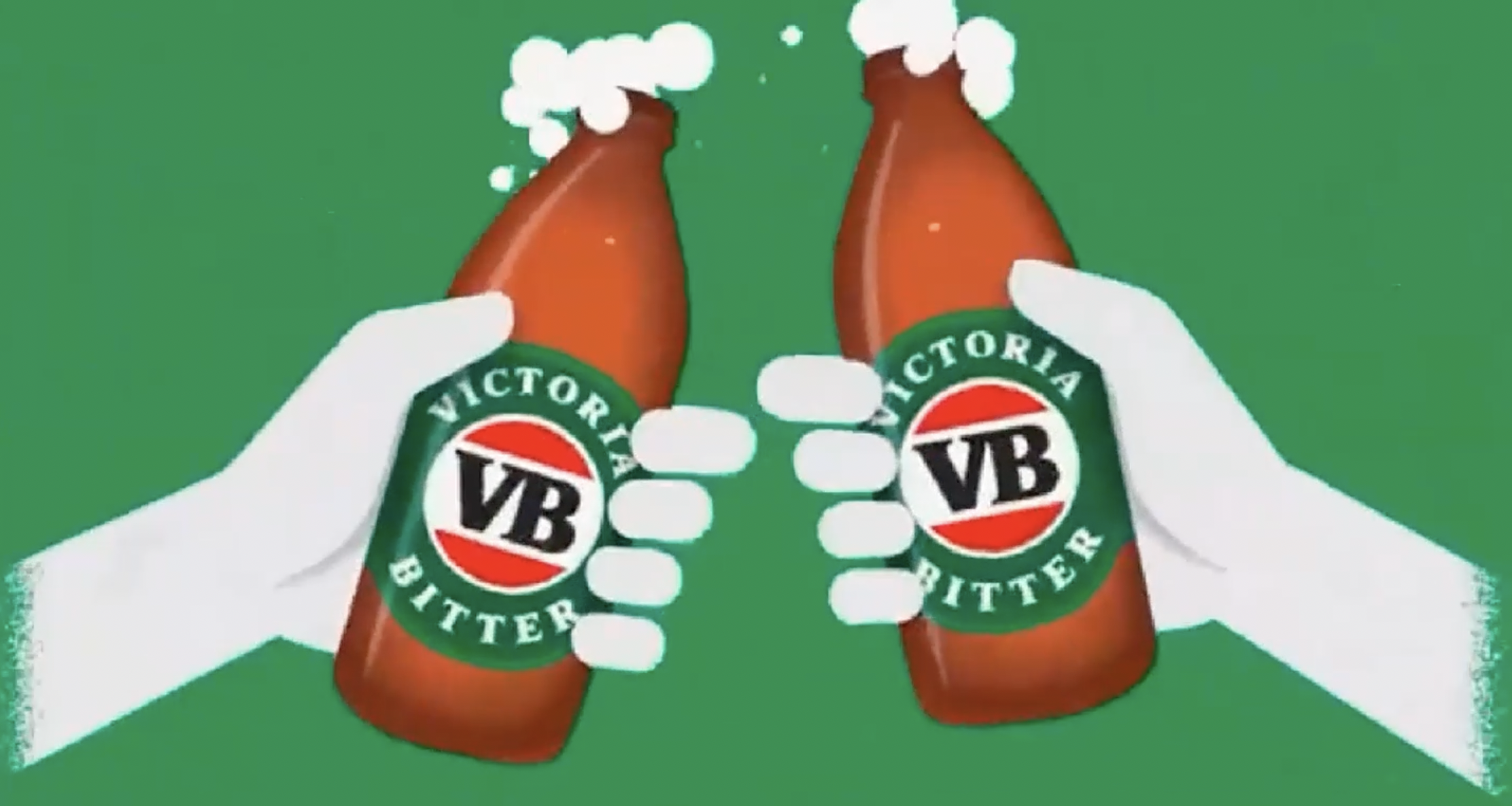 We also loved some of the creative ideas from the likes of Fat Tire, who developed a beer using only post-apocalyptic ingredients to create Torched Earth Ale, and Absolut Vodka, who painted a giant mural using toxin-tackling AirLite pain in Mexico City. BrewDog is another major contender in the space, using the pandemic as an opportunity to make their processes more sustainable - switching to wind energy, upgrading all their delivery vehicles to electric and purchasing a 2,000 acre plot in the Scottish Highlands where they intend to plant a million trees over the next two years.
4. Flexing your out-of-home muscles
We love a challenge, and we love it even more when brands come up with creative solutions. As the biggest premium beer brand in Africa, Castle Lite know that their primary market are small informal retailers. Faced with price hikes on electricity that risked spoiling their brand positioning, Castle Lite came through on their promise of extra-cold beer with an innovative out-of-home campaign. When the price increase forced many of these retailers to switch off their fridges, Castle Lite stepped up.
They used real-time fridge tracking to incentivise retailers to keep their fridges on, using live digital boards to drive customers to find the nearest cold beer to them. These leaderboards helped create friendly competition and rewarded retailers with free, highly-targeted advertising. Impressively, the campaign led to a 26% increase in sales of Castle Lite, providing a 41% ROI for retailers who kept their fridges on.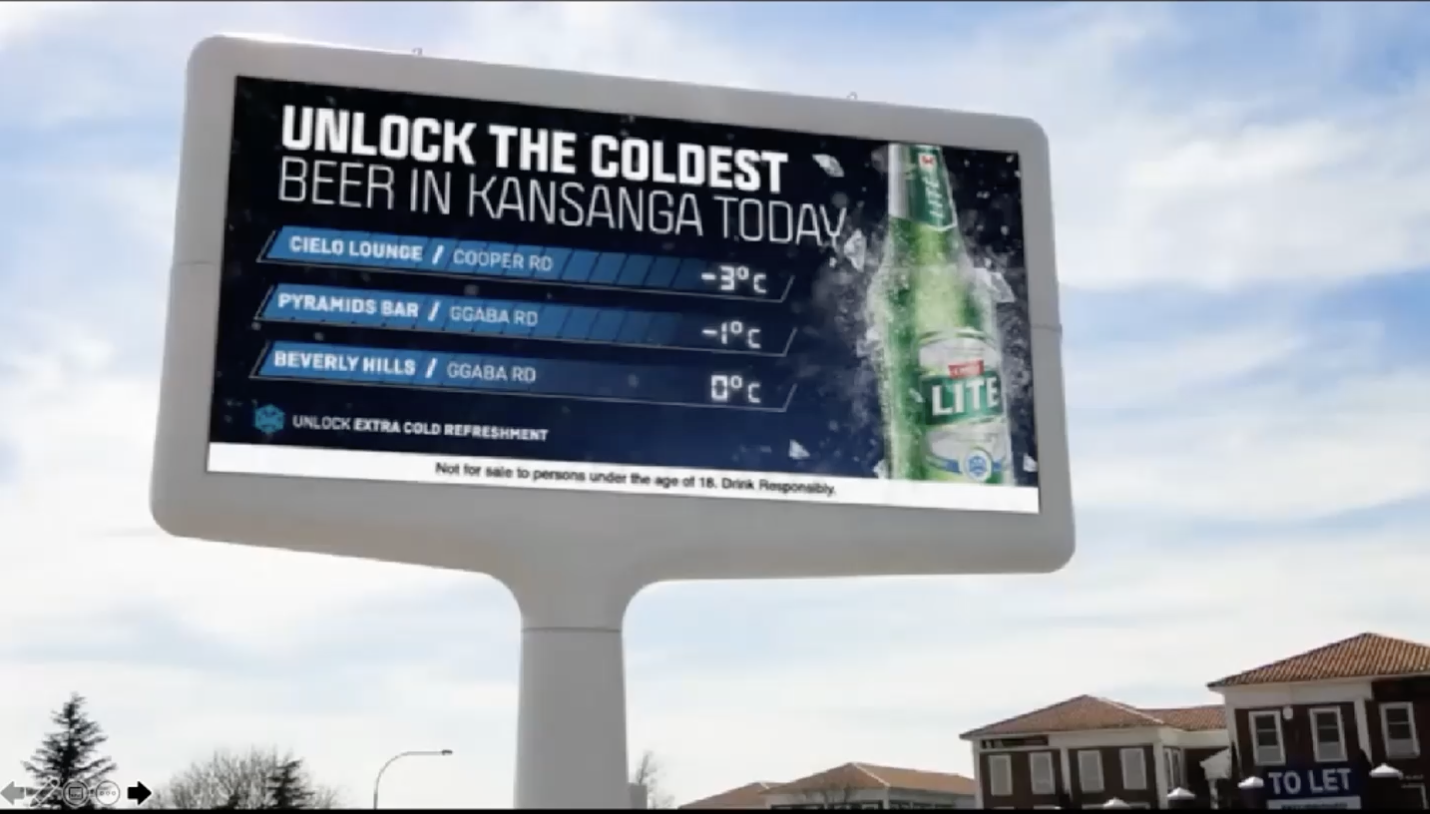 But what about out-of-home media during a global pandemic? With consumer behaviour in flux, it might not feel like the best use of budget right now. You'd be wrong. A highlight of the event came from Clear Channel's Colin Horan, who shared creative examples of brand using media spots to flex their advertising to suit the situation.
Guinness ran two different creatives in the build-up to Christmas last year, with messaging for both on-trade and off-trade. If pubs and restaurants were open, they directed to on-trade sales, but if lockdowns meant they were closed in certain areas, they flicked to off-trade. Simple but effective, allowing the brand to react as needed in uncertain times. Likewise, Bombay Sapphire ran highly-targeted out-of-home advertising near parks and outdoor spaces around Easter, to maximise opportunity around the rule of six.