Twitter Ads: The essentials of Twitter reporting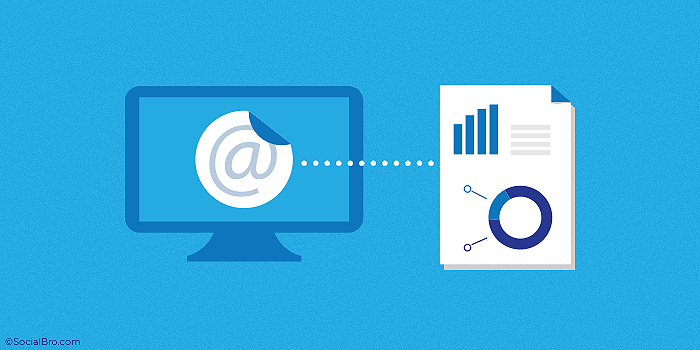 Twitter reports for Twitter Ads
Are you using Twitter Ads? You're not the only one. In fact, Twitter's ad revenue has soared by 97% year on year.
This increased spend means Marketers and Media Managers need more robust twitter reporting processes, not only to measure the effectiveness of ad campaigns, but to also help paint a clearer picture of the return on investment. But what are the essential capabilities that your Twitter reporting tools should contain? Here's our list of what to look out for…
ROI figures based on your own KPI values
Like all online campaigns it's important to have access to ROI figures. The trouble is, often those ROI figures are not aligned to the KPI values within your own business.
There's a better solution. Let's say a drinks brand is able to assign its own internal KPI values to metrics such as retweets, replies, mentions and follows, and the overall objective of their campaign is to generate more brand awareness through retweets from a Promoted Tweet campaign. By understanding the value each retweet has to them as a business, they're able to more clearly define the ROI of the campaign based on their own KPI metrics.
Audiense's Twitter Ads dashboard does exactly this. It allows you to track your campaign success and assign monetary value to your individual KPIs/objectives (impression, engagement, downloads etc). This helps you determine the exact return on your investment for different campaigns.
While this helps to more clearly map out the value of your paid media, it is also possible to unearth and track the true earned media value of your Twitter campaign. If your objective is to get retweets from Promoted Tweets, chances are that you'll also gain follows, favourites and mentions, increasing the value of your campaign with earned media.


See the individual users behind your Twitter campaign stats
With most standard reports, you can see the overall engagement, conversions and spend information of your Twitter Ad campaign, and while these metrics are great to monitor, we recommend you go one step further and understand the individuals behind the interactions.
Audiense's Twitter Ads Dashboard lets you dive deep into the individual users (Twitter profiles) who interacted with your campaign. The dashboard not only shows you the interactions from users within your audience, but provides information on interactions from users outside of your targeted audience.
With this audience data available, you'll instantly be able to launch follow-up campaigns optimised according to the user interactions from previous campaigns.


Impact on your audience
The Audiense Twitter Ads dashboard will also show how your campaign in question provoked interaction among your audience, in the form of followers, retweets, replies, mentions, favourites etc.
However, apart from your Twitter ad campaign, your audience could have also interacted with your everyday organic tweets or even, another campaign that you're running on Twitter. This interaction will also show up on the Twitter Ads dashboard in the form of follows, retweets, replies, mentions and favourites. This would allow for a detailed post-campaign analysis of the performance of your tweet content to determine what messages are resonating with your target audience.
Reporting is essential to show the progress of your paid Twitter campaigns. However, it's also crucial for your marketing strategy going forward as it enables your team to understand what worked and what didn't. With the additional data from Audiense's Twitter Ads Dashboard, you can plan a complete Twitter strategy for your paid media in an effective way.