Rachel May Quin
How to use the Audiense platform to create Tailored Audience lists for Twitter Ads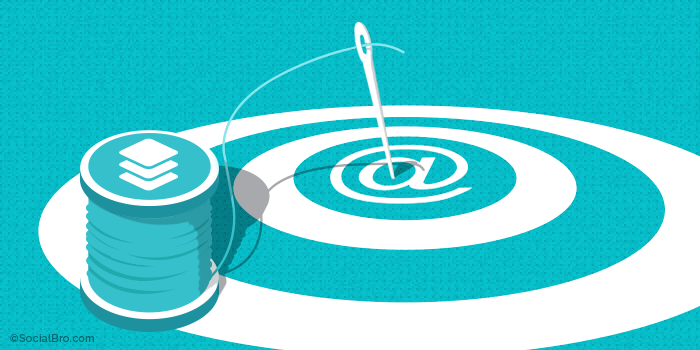 As we recently discussed, Twitter has unveiled an update to their Ads platform which means users can now upload their own tailored audience lists to optimise their Twitter Ad campaigns. Audiense users can benefit from this, by using our tools and features to help build highly-targeted audience lists for their Twitter advertising campaigns. Here's a quick guide as to how you can create tailored audience lists using the Discover New Twitter Users tool, and Audiense sources such as competitor accounts, Twitter lists, hashtag searches and much more*.
*Note: You'll need an Audiense account to access these features. You can sign-up for a trial or demo of any of Audiense's solutions here.
How to use Discover New Twitter Users to create an audience list
The Discover New Twitter Users feature can help you find new Twitter users according to a criteria that you choose. This is to ensure that the audience lists you create for your campaigns are customised and highly-targeted to suit your brand. You can export your lists and upload them to your Twitter Ad campaigns to target specific audiences and reach out to new users that fit your target audience parameters. Here's how to do this:
1. On your Audiense dashboard, navigate to the Target menu, and select Discover New Twitter Users.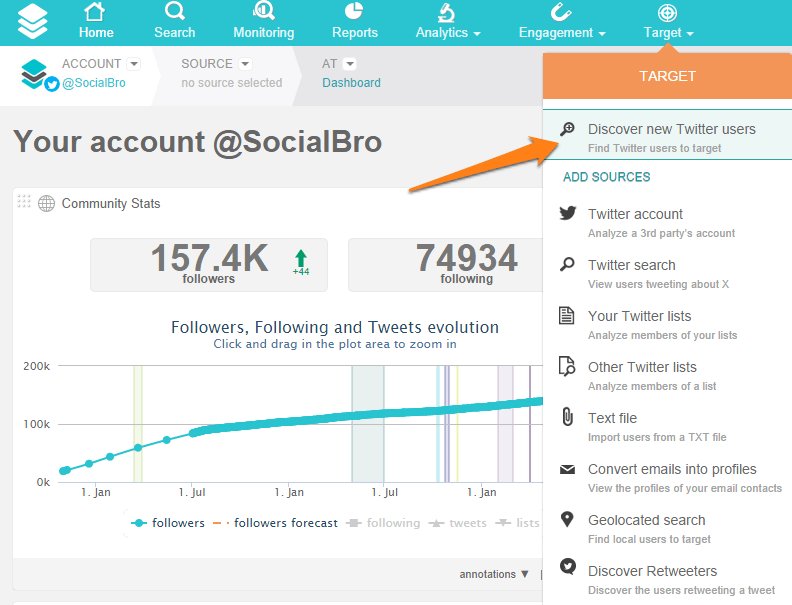 2. As you can see, you're asked to enter any keywords, and a location if applicable. The keyword search will return Twitter users' with those words in their bios, so you need to think about phrases people might include. So for example, if someone worked in marketing, they may have the word 'Marketing' in their Twitter bio to connect with like-minded people. You can then enter a location if you'd like to limit your search to one area, or leave it blank to search Twitter's entire user base. Selecting Advanced Search on the left-hand side of the page will show you a number of filters, which are also available after clicking Search.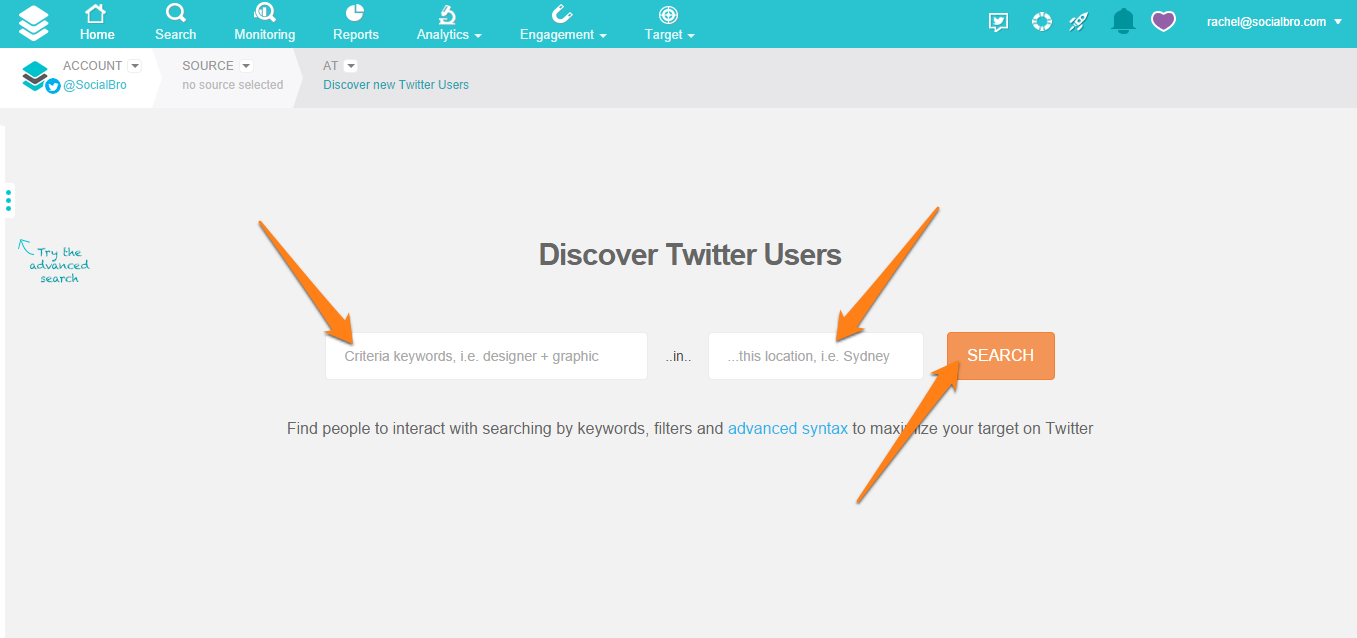 3. Audiense will return all the users that fit within your search parameters. For this example, we searched exclusively for Twitter users with the word 'Marketing' in their bios, located in the San Francisco area. We managed to find 6,484 Twitter users. There are now a number of options in the left-hand panel to further define your search by the ratio of followers to following, gender, location and so on. You can drag the sliders to easily filter your search, so for example, you might only want to target people who Tweet frequently, so by using the Time Since Last Tweet filter can adjust to a matter of weeks.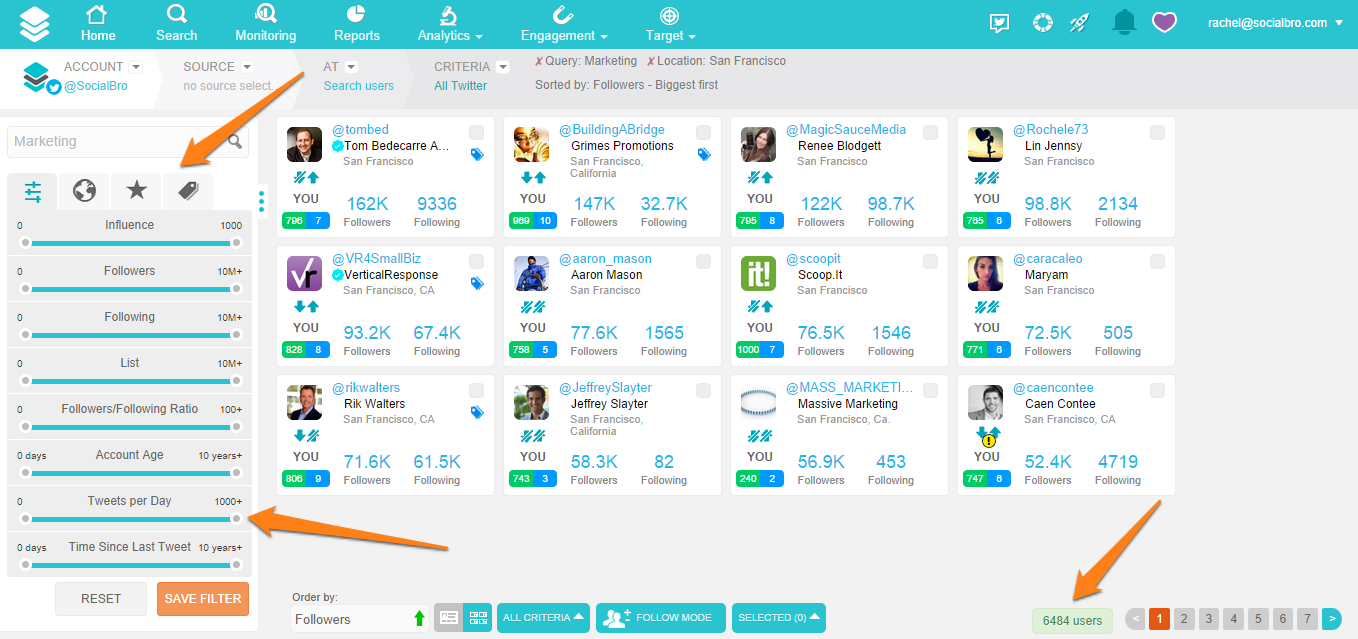 4. Once you've refined your search and you're happy with the list you've compiled, you can export the data to use as a tailored audience list for your Twitter Ad campaigns. Currently, Twitter only supports CSV or TXT files. This means you'll need to export the information as an Excel spreadsheet, delete any information you don't need in your Twitter Ad campaign, and save as a CSV or TXT file, ready to upload to the Twitter Ads platform.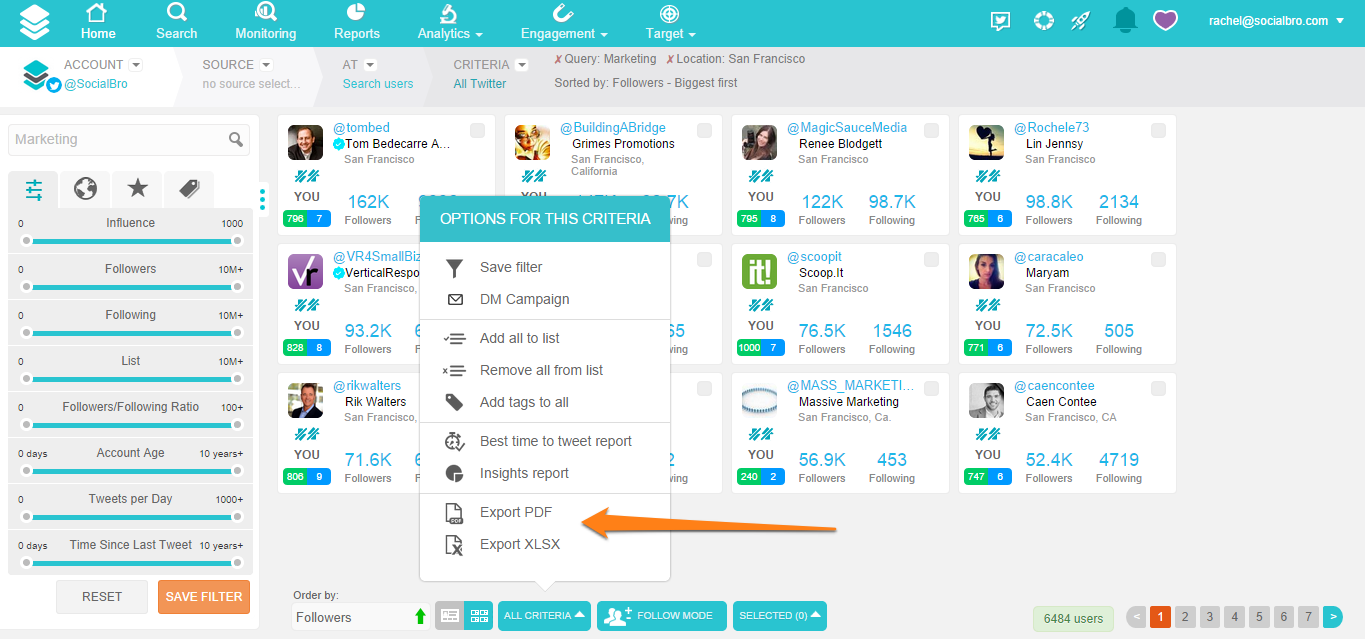 5. Once you have saved the document as a CSV or TXT file, upload to your Twitter Tailored Audiences by selecting 'Tools' on the top navigation bar, then 'Audience manager' and 'Create new list audience'. Before uploading the file, ensure you select the correct format if you're uploading via Twitter IDs then delete all the additional columns. If you're uploading based on username, again delete all additional columns as no other data is required. Once that upload is complete you have a new audience list to use in your Twitter Ad campaigns.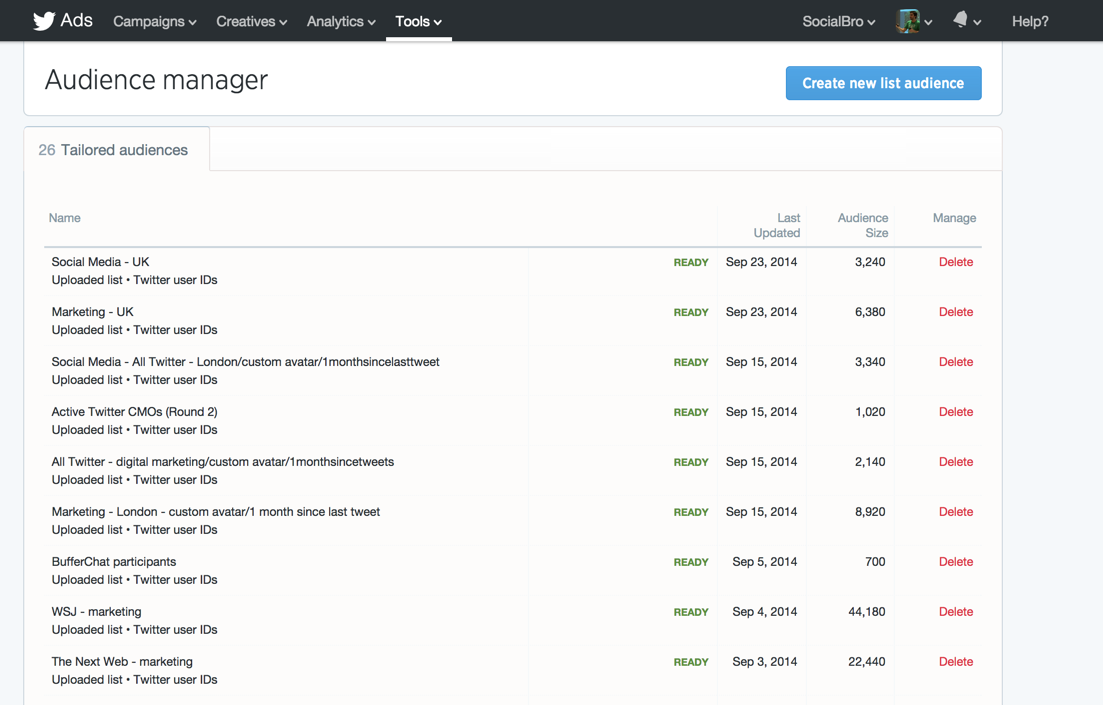 Using Audiense's sources to create an audience list
Alternatively, you can use Audiense's sources to create an audience list. Scroll down on your Audiense home page to view all the sources available, and click Add an account source. Adding an account source will open a pop up window, with a variety of source options:
Add a 3rd party Twitter AccountAnalyse a Twitter account belonging to a competitor or a 3rd party account of interest. View stats and compare their community to your own, follow their followers and gain an understanding of how your competitor is performing on Twitter. For tailored audiences, you can use this source to compile a tailored audience list of your competitors' followers by simply exploring their community and filtering accordingly.
Perform and monitor a Twitter searchSearch for users Tweeting a keyword about your brand or industry (e.g. Marketing), a hashtag of an event you're hosting or attending (e.g. #myevent), a URL for your blog or a news story relevant to your business (e.g. http://www.yourwebsite.com) or even a Tweet (e.g. "Text of the Tweet"). All of these options are useful for finding users who have engaged with the search and building a campaign tailored to appeal to them.
Add Twitter lists

Within the Audiense platform, you can easily manage and analyse your private Twitter lists or any public Twitter lists. View stats about the users within the lists, find out if they're following you, if they're relevant to you and export them for a tailored Twitter ads campaign. For example, if you have created a private list of influential Twitter users within your industry that you'd like to reach out to, you can use this list as your tailored audience and directly target them with a campaign.

Perform a geolocated search

Find users to target nearby that are Tweeting a keyword or phrase relevant to your business. Particularly relevant for targeting users within very specific locations, use this feature to create a tailored audience campaign that focuses on engaging with these users and promoting your business.
Add a Tweet as a source

Discover all the users who have retweeted a Tweet. Use this feature to reach out to the users who have engaged with your Tweet but have not followed you. Retarget these users with a tailored audience campaign that appeals directly to them and reaffirms your business in their mind.
If you follow the simple steps outlined above for each Audiense source and enter the information required, you're on your way to creating a tailored audience list that can be used to enhance the performance and targetability of your Twitter ad campaigns. If you'd like more detailed information on using event hashtags, competitor source accounts and targeting users with Audiense's geolocation tool, check out this post on how Audiense can help you target custom audiences.