Paz Segura - Marketing Manager
What is social media targeting?
Social media targeting is a tactic deployed by marketers of displaying tailored content and ads to very specific audiences. It's an effective way of delivering targeted and highly relevant messages to different audience segments and boosting engagement rates.
Most paid advertising platforms such as Twitter, Facebook and LinkedIn offer a range of different targeting options that you can use to build custom audiences to promote your ads to. While these targeting options are fairly sophisticated, using audience intelligence to inform your targeting strategy can help to take it to the next level.
What to consider when planning your social media targeting strategy
There are a number of targeting areas you can tap into when building out your social media targeting campaigns, which include:
Demographic and socioeconomic data: gender, age group, job title, marital status
Geographical location - at city or country-level
Interests and hobbies
Online habits - social media platform usage
Media affinities - tv shows, newspapers, radio and magazines
However, before deciding which of these to use, or simply guessing which categories are most relevant and valuable to your audience, it's essential to consider the following:
Who exactly am I trying to reach - and why?
What makes this audience a good fit for my product/service?
How can I tailor my messaging effectively to capture the attention of this audience?
How can I make my message resonate?
How should I target my ads?
Where should I geo-target my ads?
You can discover answers to these questions and leverage these insights to build highly strategic and successful ad campaigns using audience intelligence tools such as Audiense Insights.
Using audience intelligence to inform social media targeting
Conducting audience intelligence enables you to get under the skin of your audience and gather insights that go beyond demographic data. Using an audience intelligence tool such as Audiense Insights allows you to gain a deeper understanding of your audience, the segments that make up your audience and how they are all connected. With these insights you can create a well-informed, detailed and highly-tailored targeting strategy. Check out the process below.
Social media targeting process with Audiense Insights
1. Creating your personalised Audiense Insights Report within the platform.
It's quick and easy to do. The first step is to name your report before defining your audience based on the following options:
Profile attributes - uncover insights based on an audience defined by biography keywords, gender, job title, account followers and more
Conversations - find audiences based on hashtags, keywords or URLs they have used
Uploading your own audience - identify an audience behind profile handles by uploading a file
Once you've chosen the option that aligns best with your objectives, simply click Launch to get started. In some cases your report can be ready within minutes depending on the complexity of your audience definition.
2. Understanding the key features of your report
One of the most valuable and important sections of the report for social media targeting is Segments. This is where you can see who your audience is made up of and drill down further into each segment to uncover demographic data, media affinities, social media usage data and online habits.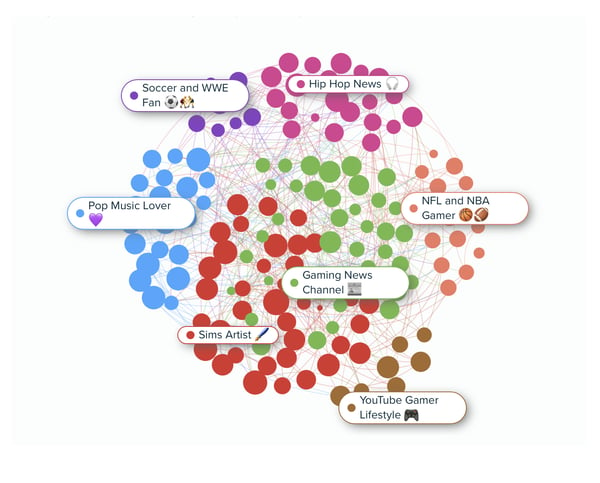 3. Download Targeting Packs for the segments you're most interested in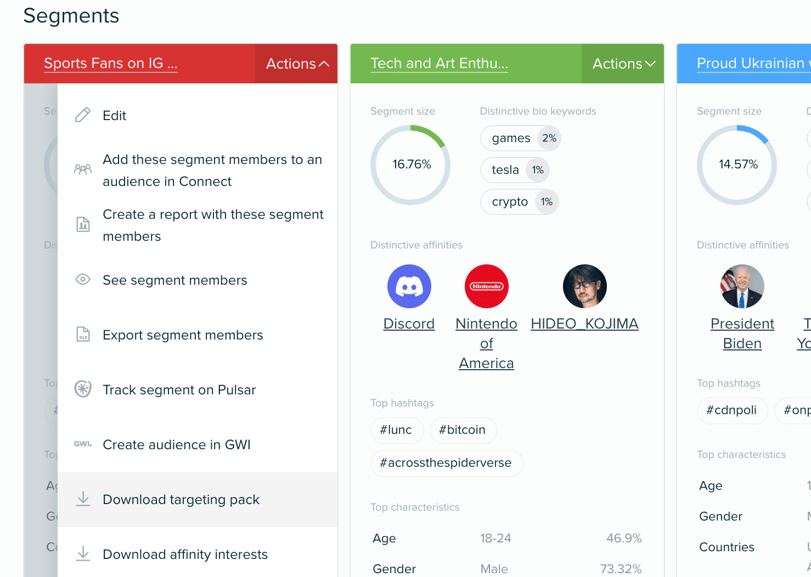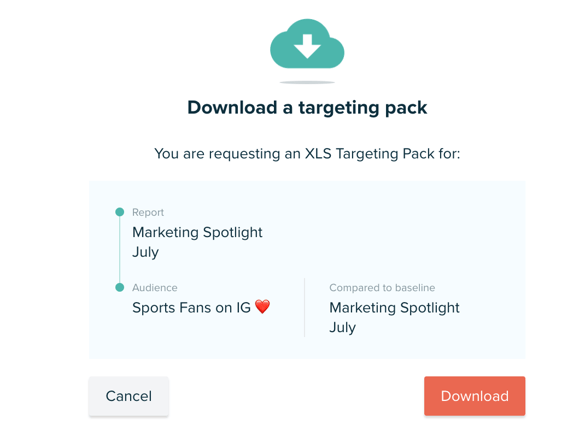 Audiense Targeting Packs provide you with suggestions on who to target per channel, based on your audience's affinities. Let's take a closer look at how you can use each section of the pack.
Cities - this is particularly useful if you're creating social media geotargeting campaigns. Here you'll find the cities that are most relevant to your audience - simply paste the list into the ads manager.
Twitter - you have two options when it comes to using Audiense for Twitter advertising.

The first option is to use Audiense's 'Tailored Audiences' Twitter integration within the platform, which automatically populates your audience targeting criteria and uses lookalike audiences to expand reach, if necessary.
The second option is to create your ad as normal within the Twitter platform, before pasting in the top Twitter 50-100 handles from the Targeting Pack into the Keywords, events, follower look-alikes section under Audience Features. You can find

more information and top tips for Twitter Ads here.

Facebook & Instagram - here you'll find all the relevant affinities for your audience segment. Again, it's as simple as pasting some of these and creating a saved audience within your Facebook ads manager. You may need to make some alterations depending on the audience size (if it's too big for your budget) or if the input pages don't have a match (in this case, adjust the baseline to make it country specific). You can find

further details on how to use Targeting Pack data here.

YouTube - in this section you'll find all the relevant YouTube Channels for your audience segment. Paste these into a specific ad group when building out your campaign.
Google ads & DSPs - When setting up Google Ads, you can copy and paste all the relevant URLs from your targeting pack into the interface under 'Enter Multiple Placements', and then adjust the targeting expansion accordingly. There is also a separate option to integrate your segments with DSPs. All you need to do is click on the button next to the targeting pack, and fill in the Typeform to request your targeting!
Want to build high ROI campaigns that really resonate with your audience? Try Audiense Insights for free.