Leticia Polese - Content Marketing Manager
Who runs the social intelligence world?
For some time we've been discussing Social Intelligence on this blog: social data, insights extracted from social networks, social listening... are recurring subjects in our content. By this stage, you must be more than aware that to innovate and stand out in a market driven by consumers, brands must obtain that intelligence from the environment in which those people spend much of their time: social networks.
Social data are the surest path to win what Michael Brito (EVP of Digital at Zeno Group) calls "the war of brand relevance", reaching the right audience, at the right time and through the right channels and with the ideal content.
The challenge is to know how to use the data
Dr Jillian Ney, founder of The Social Intelligence Lab and one of the pioneers in this area, works to unite the global community around social intelligence. "Over the past year I've spoken to hundreds of social intelligence professionals from every corner of the globe, in every industry, and across lots of different disciplines. The consensus? That we see value in social data and analysing it but we're having trouble communicating that effectively. And, because there is no best practice, we're not always 100% sure we're analysing data in the most efficient way.", she states.
Interested in raising the profile of the professionals who work tirelessly to make social intelligence a recognised profession, we've analysed the community around it, putting a face to the name of the most important actors. We think it's a way for you to expand your relationships and knowledge of this subject, following the people who most influence the professionals in the sector.
We've created an Influencers report based on an audience of 1,046 people who describe themselves as social intelligence, social listening and social data professionals.
A digression: as you'll know, Audiense reports are centred on the audience, on identifying influential people (the most exclusive people) FOR an audience or segment, rather than, for example, taking those who have more followers in any audience.
To the point...
Top (macro) influencers for the audience of Social Intelligence professionals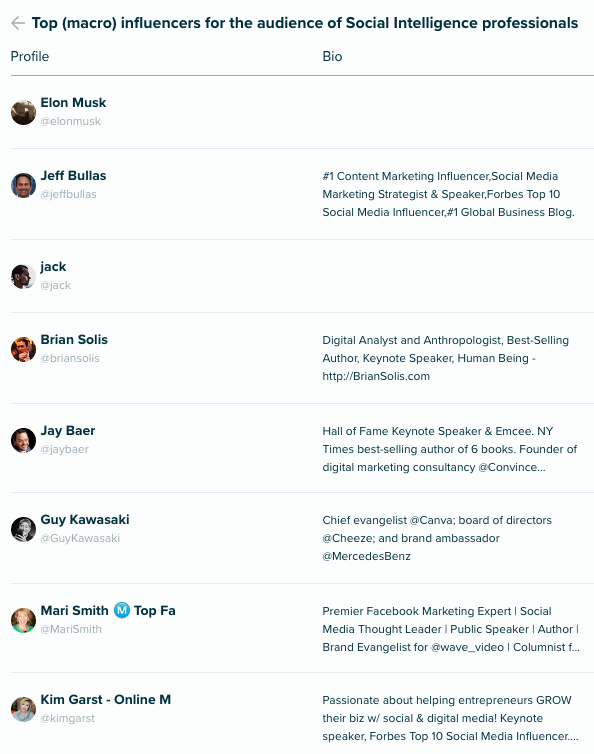 Top most influential platforms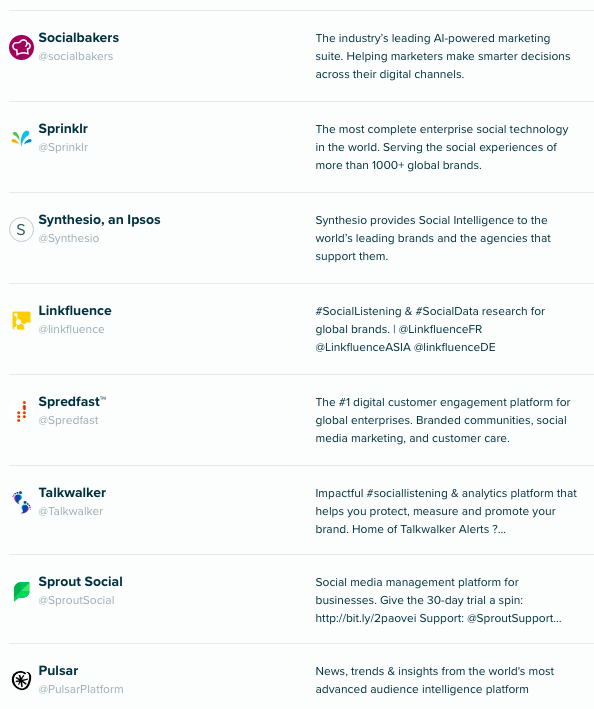 Top Market Research (#MRX) professionals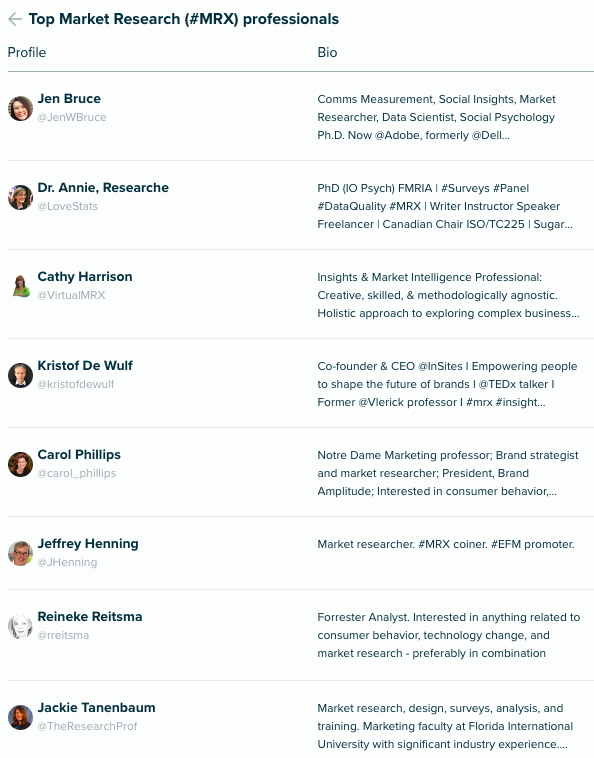 Top journalists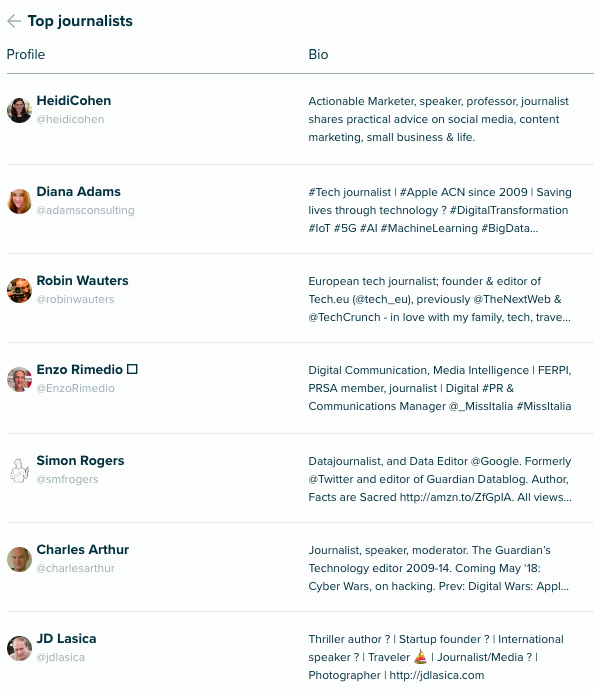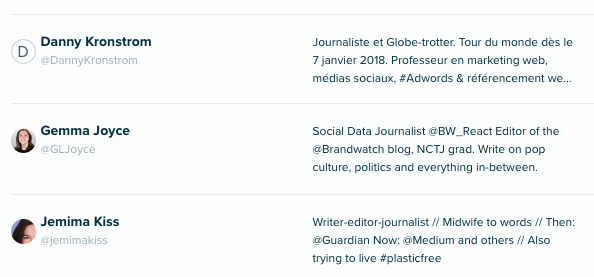 Top data journalists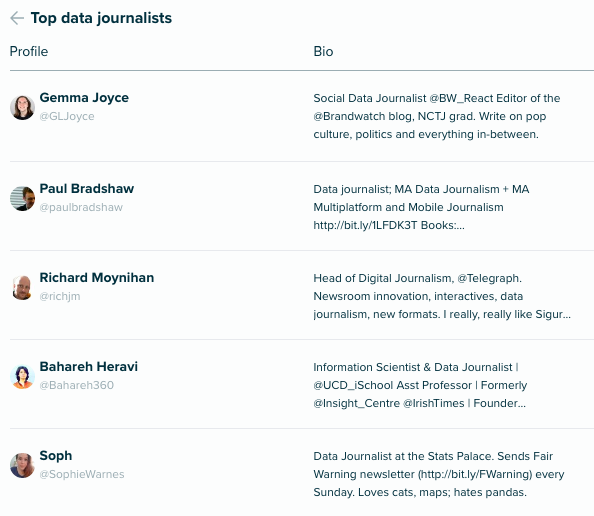 Social Intelligence World 2018
If we focus on Social Intelligence World 2018 (an event organised by the aforementioned Dr Jillian Ney last week in London and in which Audiense participated as a sponsor), we identify the following influencers for that audience:
Top influencers for the #SIWorld2018 audience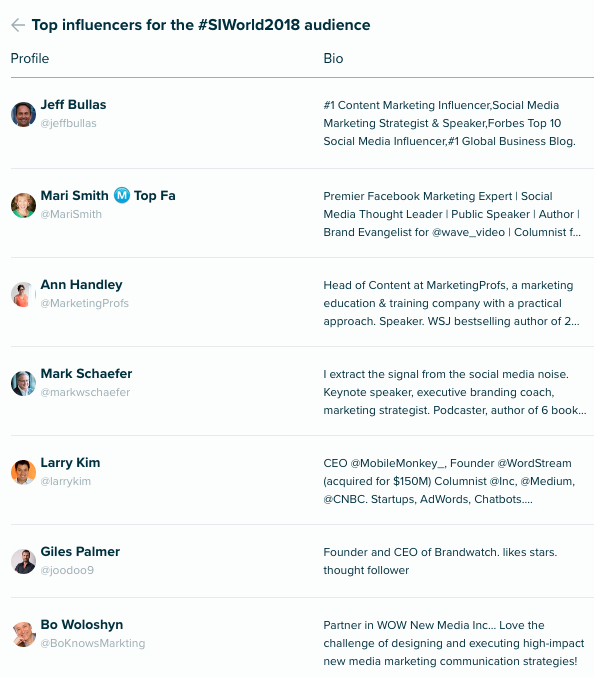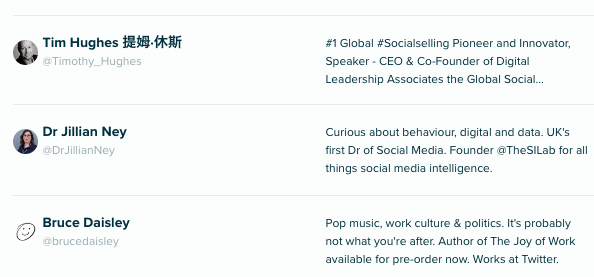 Top agencies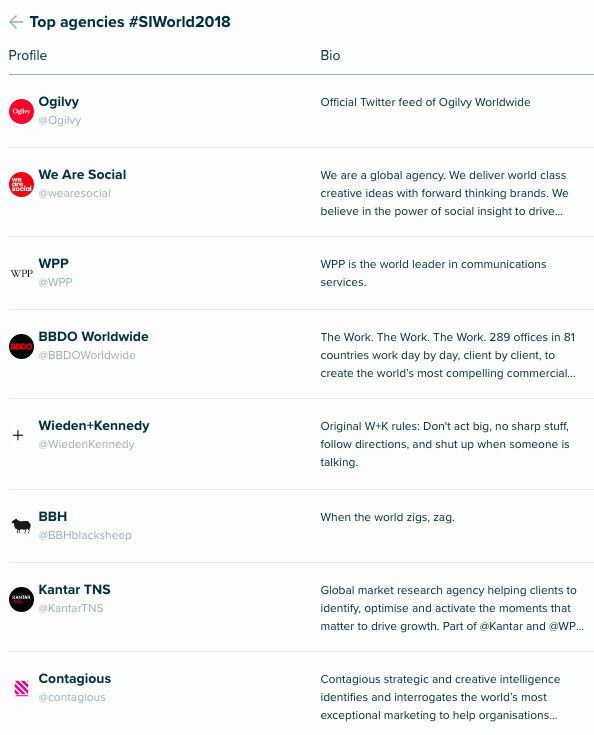 Top organisations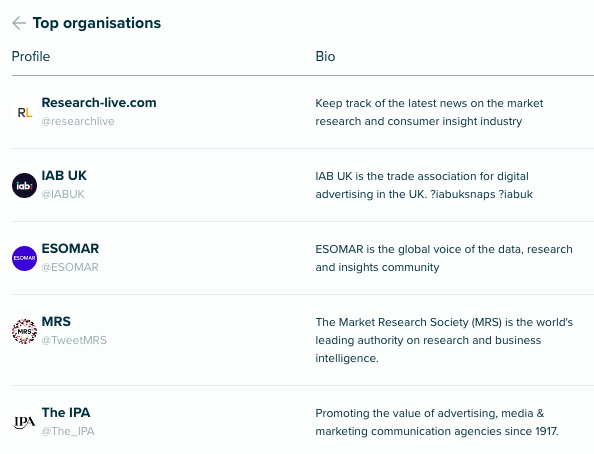 If you want to identify the best influencers for your brand, try Audiense Insights. Request your demo NOW and discover who they are!