Rachel May Quin
In the driver's seat: How agencies are fuelling the automotive industry with clever consumer-facing campaigns
Summer is upon us and with it comes dreams of the open road. Whether you're a road trip with the top down and your Spotify playlist blasting kind of driver, or the family piled in the backseat listening to children's audiobooks, cars do so much more than get us from A to B.
This month's industry spotlight is all about the automotive sector, with a particular focus on how agencies are working with automotive brands to create clever consumer-facing campaigns. But before we speed through our favorite automotive campaigns, let's brake and explore how the industry is faring.
While the automotive sector is seeing a small uplift in global car sales, with around

67 million units sold

in 2022, this figure is still around 6 million down on pre-pandemic sales.

According to

Deloitte

, the global shift to electric vehicles (EVs) is happening, but at different speeds in different markets. Interestingly, the shift isn't necessarily driven by an interest in helping the climate, but instead a desire to save money on vehicle operating costs.

Bloomberg

claims EVs will account for 10% of all new car sales by 2025 and 58% by 2040, thanks to many countries introducing net-zero emissions goals. Searches for 'net zero' have

increased by 264

% over the last five years.

Car sharing and subscription models, where consumers don't actually own the car outright, are on the rise in Europe. According to McKinsey, shared-mobility spending is projected to reach €150 billion by 2030, with the main drivers behind this behavior being increased consumer willingness to use shared modes and a regulatory push to steer people away from private-car ownership.

Trust is an important factor in consumer and automotive relationships and surveys have shown that consumers across markets trust the dealer more than any other person in the consumer journey, signaling the vital role that dealers play in maintaining and building customer relationships.

The dealership relationship doesn't necessarily mean cars are purchased IRL only. Purchase decisions are increasingly made online, with

63% of automotive consumers

considering buying a car online within the next five years. This trend has accelerated post-pandemic and car dealers are investing heavily in their online showroom.
Ready to shift gear? Buckle up, it's time to figure out who's driving the automotive market and look at some top-tier automotive agency campaigns.
Who's driving the automotive market?
If you don't know what your customer looks like, how can you craft winning marketing campaigns? Spoiler alert: you can't. That's why audience intelligence is a vital part of the campaign planning process, it can unearth all kinds of fascinating insights that can steer your campaign in a whole new direction.
To help us understand who's driving the automotive market and how car brands can tap into these consumers, we created an affinity report which looked at the overlap of a variety of car brands' communities, from your everyday reliable four-wheel drives to more luxury options for the UHNWI. We applied this criteria across our wide range of available platforms, including Meta.
So, what can we learn? Our overall automotive audience is chiefly made up of men, who account for an incredible 87% of the audience. Furthermore, around 43% of the total audience is made up of people aged 25 to 34 years old, and 25% between 18 and 24 years old, meaning 68% of the full automotive audience are below the age of 35. In terms of where the audience is based, the UK makes up about 20% of the audience, with the US, India, Germany and France also appearing in the top 5 locations.
While we can make general assumptions about car buyers, your audience is not a monolith. Based on the report, we identified three key segments, which we'll dig into below.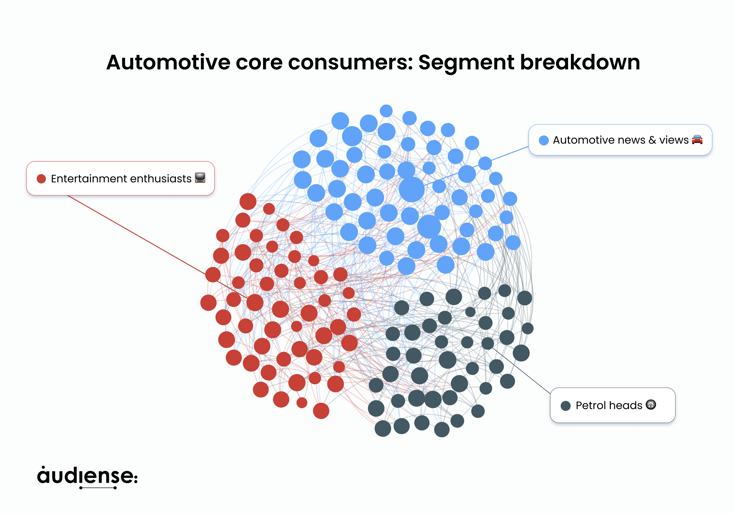 Automotive news & views 🚘
Our automotive news and views segment are obsessed with learning, reading, and sharing about their favorite cars with like-minded enthusiasts. Unsurprisingly when you examine their top interests, automotive and vehicles rank incredibly highly for this segment, with cars being the most talked about topic, closely following by motorcycles and automotive brands.

In terms of demographic, around 50% of the audience are based in the UK and the US, and the segment is almost exclusively male. Top bio keywords in the social profiles of this segment include automotive, cars, car, auto and news, clearly signifying their interest in talking about cars online.

Looking to influencers and media affinities, top influencers blend car model makers, car brands, and specific dealerships through the UK, with Audi being one of the most popular makes. Media affinities include a broad spread of automotive-focused media including Fast'n'Loud, Motorsport.tv, Top Hear, ESPN F1, Fast Car Magazine and Ferrari Magazine.

What differentiates this audience from the petrol heads (who we'll talk about in a moment), is how much content they share about cars. They're frequenting hashtags such as #whatcarawards, #towcarawards and various makes and models of cars, and they're almost exclusively sharing links to news sites talking about car launches, reviews and classic car shows.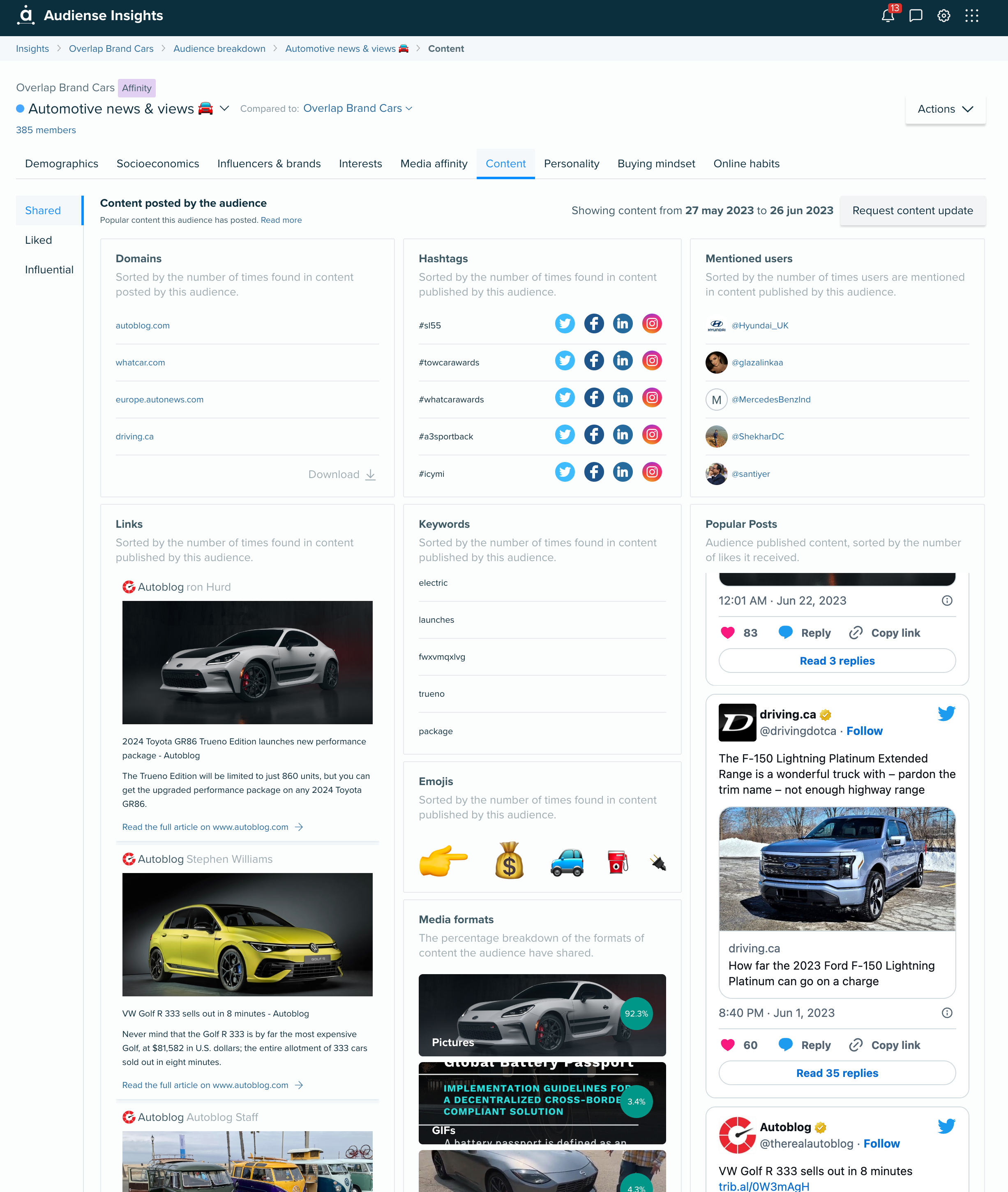 Entertainment enthusiasts 📺
Our entertainment enthusiasts are an interesting segment. While this segment is definitely engaged in car chat and likes to share car-related content, their interests are much broader than just cars. In fact, their influencers and brands tab show a huge affinity for entertainment and media with HBO, Paramount, Warner Bros, Universal and Walt Disney appearing under most followed accounts.

Why might this be? We'd hazard a guess at the impact of the Netflix docuseries

Drive to Survive

, which last year we attributed the success of to a huge rise in F1 popularity. This is supported by their media affinities as well, which include streaming services such as Netflix, HBO Max and Disney+.

What else do we know about this segment? While about 20% of them are based in the UK and the US, we see Indonesia appear as a top region and this segment is three times more likely to be using WeChat, the Chinese instant messaging, social media and payment platform which was launched in Indonesia around ten years ago and whose payment abilities were legalized in 2020.

Perhaps most importantly for automotive brands, what makes this audience hit purchase? It's all about the brand name, with about 55% of this audience being influenced by well-known brands. Closely followed by product utility, which makes perfect sense if you're looking for a vehicle.
Petrol heads 🛞
The segment we've all been waiting for, the petrol heads. These consumers are passionate, committed, enthusiastic car lovers who are obsessed by all things on wheels. This segment is completely dominated by the under 35s, with the under 35s accounting for 92% of the segment.

It's also a segment with presumably, a decent amount of disposable income to spend on cars, with an average income of $50k - $75k and a very small proportion that have children.

This segment almost exclusively follows car brands, with top influencers featuring various Peugeot accounts, Nissan, Audio, BMW, Mercedes and many, many more. Looking at media affinities, we see a lot of specialist media outlets including NASCAR, Sky Sport MotoGP, Monster Jam (the monster truck people), ESPN F1 and even Top Gear España.

Where can you find them? This audience is keen to connect with like-minded people so they're more inclined to spend time on social platforms that can offer content tailored to specialist interests such as YouTube, Discord and Medium. That said, they're also spending time on more 'traditional' social platforms including LinkedIn, Instagram and Twitter.

Looking to our IBM Watson personality insights, this segment is defined as analytical and excitable. They're an energetic bunch that enjoy a fast-paced, busy schedule jam-packed with activities. They highly respect the groups they belong to and are more likely to follow their guidance.


5 clever campaigns from automotive agencies & brands
We've assessed the lay of the land, now it's time to see how modern automotive brands are working with agencies to create exceptional marketing campaigns. And when we say exceptional, we mean more than the standard beautiful car idling among country roads. Let's see what our brands have got for us today!
MINI – Electric is Ready to Play
First up, a delightful campaign from MINI that featured in our automotive trends showcase. The Electric is Ready to Play campaign, created in partnership with agency JvM SPREE, turned hesitation on its head. A common criticism of EVs is it can be difficult to find public charging points, so MINI organized a stunning light show in Lisbon using public charging points across the city.
When darkness fell on a cold January night, MINI-branded searchlights lit up the sky to emphasize just how many chargers there were across the Portuguese capital. This was broadcast live across the brand's social channels and supported by a digital OOH campaign to make as much noise as possible.
Volvo – Volvo by Volts
Cars and clean electricity, a match made in heaven? Apparently so, thanks to agency FamousGrey and their work with Volvo Belgium. According to their research, Belgians who choose to drive an electric or hybrid car do so to lower their carbon emissions and have a positive impact on the planet. But 56% of EV drivers say they don't actually know where the electricity they use to charge their vehicles comes from.
They engineered a campaign which saw Volvo partner with clean electricity provider Eneco, to offer exclusive discounts for Volvo clients who switched their energy contract. What's in it for Volvo? EV buyers can enjoy discounted – and most importantly, clean – energy to charge their EVs. The campaign is estimated to have reached 7.5 million Belgians through PR alone and was so successful that Volvo plan to roll out the idea to 26 international markets.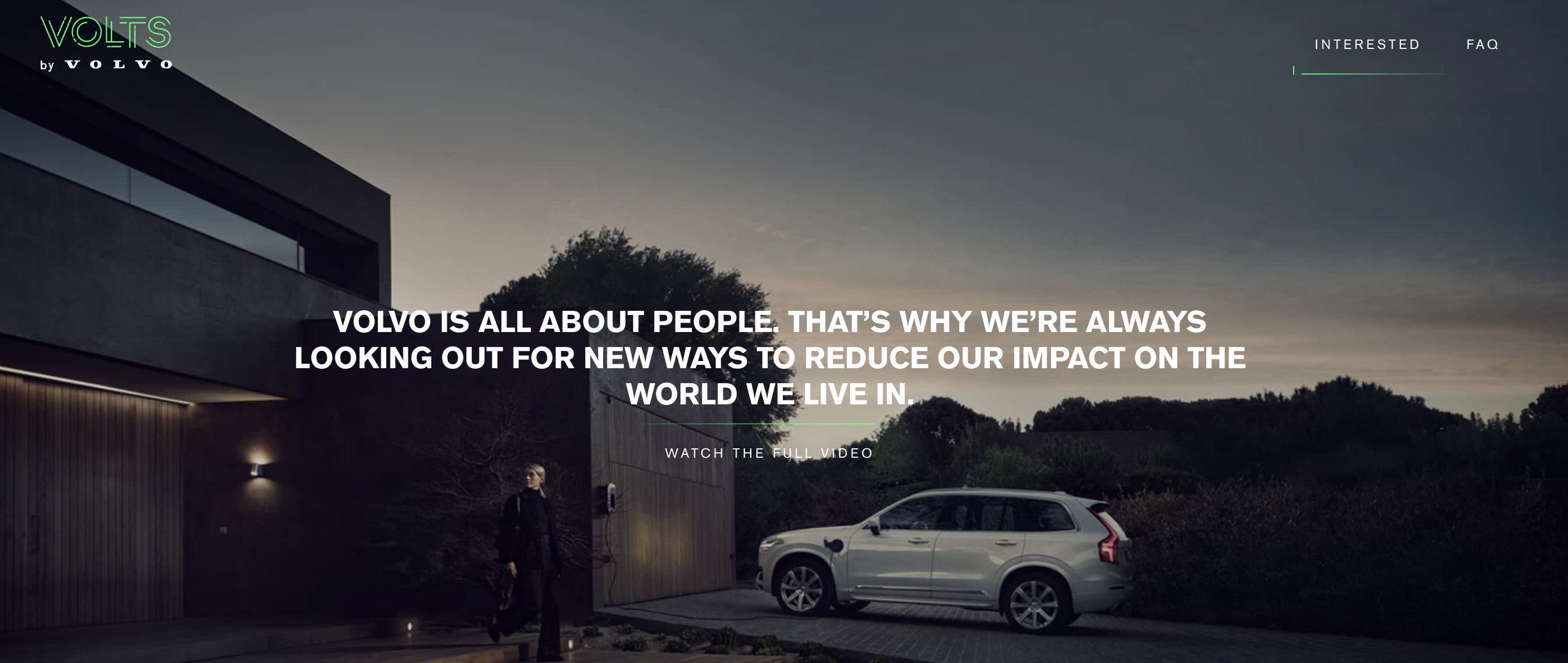 Toyota – Drive To Go
Toyota have clearly heard the news about subscription vehicles being on the rise and have shown their ability to adapt with their latest marketing efforts, Drive To Go. Working with agency Inamoto & Co, Toyota launched their first concept store in Japan, showcasing their new sharing-based car models. According to founder Rei Inamoto, "Owning a car is not the status symbol it once used to be. Nowadays, access is more important than ownership -- especially when it comes to automobiles. So why create a traditional car showroom when the audience purchase habit has changed so much?"
The Drive to Go showroom is a hybrid venue that allows Japanese consumers to rent a car as easily as they might purchase a cup of coffee, which they can also do at the concept store. The goal is to provide an easy way for young drivers to rent a car and everything they need to get away, whether that's for a weekend mini break or to just drive for the fun of driving. Costs range from 1,000 yen (US$8.82) to rent a vehicle of any size to 14,300 yen (US$126) to rent a minivan for the day.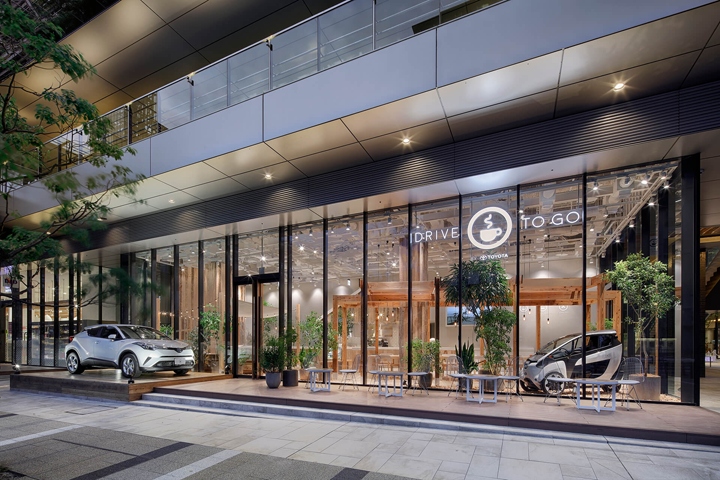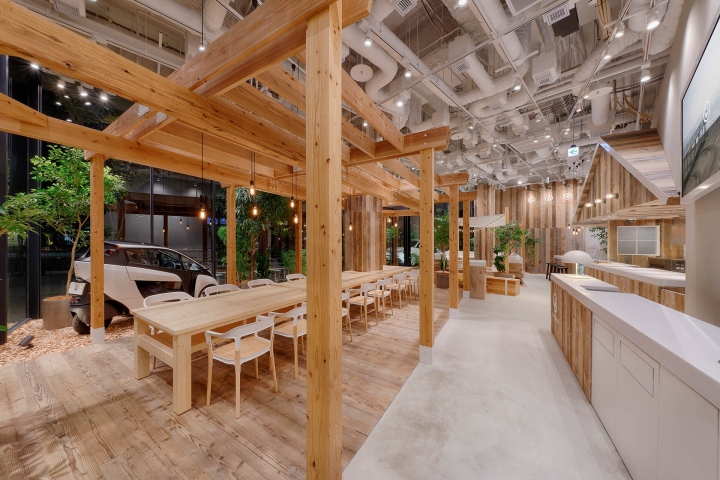 Ford – Mach-Eau
A campaign that truly thinks outside the box, Ford's Mach-Eau came from a truly original place. In a survey commissioned by the brand, they found that 1 in 5 drivers said that if they were to make the switch to an electric vehicle, they'd miss the smell of petrol the most. Incredibly, these consumers said they liked the smell of petrol more than wine and cheese, and almost as much as they loved the smell of a new book.
To address this, Ford partnered with fragrance consultancy Olfiction, who helped them to create Mach-Eau, a high-end fragrance that attempted to evoke the feeling by fusing smoky accords with rubber and even a musky 'animal' scent to appease even the most die-hard petrol head. Jay Ward of Ford of Europe Product Communications said: "Judging by our survey findings, the sensory appeal of petrol cars is still something drivers are reluctant to give up. The Mach-Eau fragrance is designed to give them a hint of that fuel-fragrance they still crave."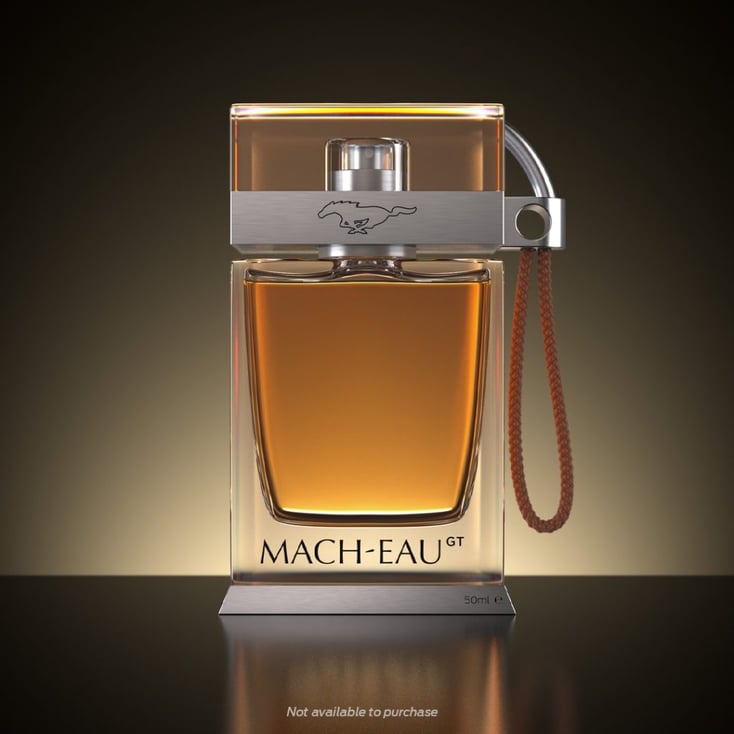 Volkswagen – ID. Buzz
We're closing our creative campaign section with another unbelievably imaginative campaign around EVs with this delightful Blue Monday campaign from Volkswagen Commercial Vehicles and agency BBH. As far as Blue Monday marketing goes, this one was actually pretty uplifting. They created an installation, designed to promote their new electric model, which featured a giant SAD lamp billboard.
Stationed near London's Waterloo station, a universally gray and rainy city, the SAD billboard emitted light that mimics the sun to create mood-lifting effects, providing all-important vitamin D to passing commuters. SAD lamps are known for treating Seasonal Affective Disorder, a type of depression that occurs during times of year when there are reduced levels of daylight. The billboard was powered by 100% renewable energy from Green Voltage UK and invited people to 'Recharge Here'. Stuart Royall, Creative Director at agency BBH said, "We all miss the sun at this time of year. But by turning a billboard into the world's largest SAD lamp, we wanted to give passers-by the next best thing. Just like the ID. Buzz itself, with its iconic design and Californian heritage, it's like a little ray of (electric) sunshine."
Key takeaways
Raring to go? Before you go racing off to apply some automotive magic to your own marketing, let's take a moment to summarize what we've learned from MINI, Volvo, Toyota, Ford and Volkswagen.
Don't be afraid to adapt: It's a brave new world for automotive companies with the dawn of EVs and even car-sharing, but if you're willing to think differently about your brand and your products, you've got a real shot at growing your revenue. Understand and offer creative solutions to customer needs, whether that's breaking down customer uncertainties or completely reimagining your offering in different markets, as Toyota have done in Japan.

Bring playfulness to your campaigns: Driving, and cars by association, brings a lot of joy to people's lives. The freedom of the open road has inspired many books, movies, and songs. Tap into that passion and playfulness, particularly amongst the petrol heads, to make your marketing fun and relatable. Mach-Eau and ID. Buzz are wonderful examples of this!

Make your customers' lives easier: If you want to foster loyalty among your customers, you need to demonstrate that you understand and care about their needs. Volvo's campaign demonstrates that understanding, they essentially said to their customers: we know by choosing our product, you care about the environment, and we want to reward you for that. A partnership with an energy supplier might not seem obvious on paper, but once you understand how their customers were using the product, it made perfect sense. Deep audience understanding is the key to impactful campaigns.
Ready to take the next step in audience intelligence for your marketing? With tools like Audiense, conducting in-depth audience analysis and discovering actionable takeaways makes creating tailored marketing strategies easier than ever.