Leticia Polese - Content Marketing Manager
10 Non-Verified Twitter Accounts With The Most Followers
On Twitter, there are a lot of non-verified accounts, but that isn't to say that some of them aren't important. We've identified the non-verified Twitter accounts with the most followers, and guess what? There are only 10 profiles that fit this criterion.

We've found some interesting profiles using Audiense Connect, by selecting Discover Twitter users in the top drop-down menu, then using the filter Only non-verified users and choosing the minimum number of followers.
1.

@ubersoc

- 12.4 M followers
Offering curated content that is both thought-provoking and motivational, UberSocial shares heartwarming tweets that are sure to brighten up your day.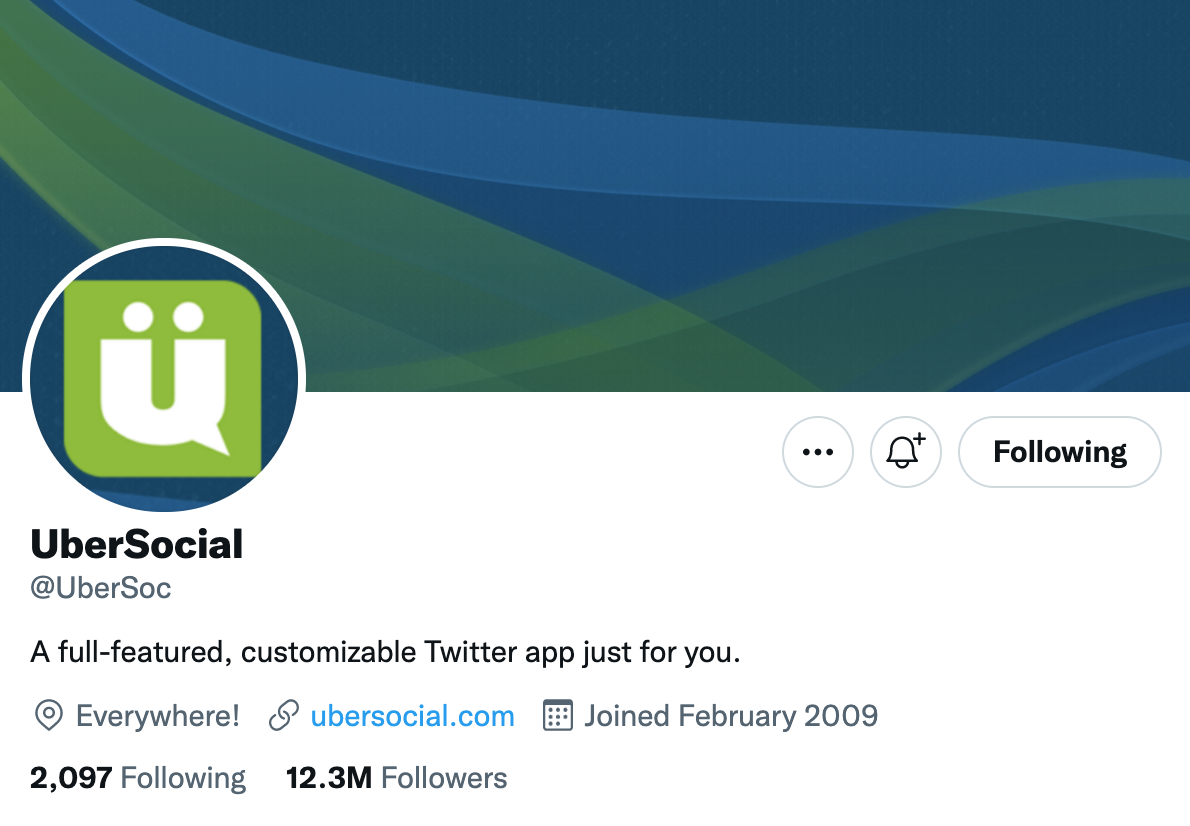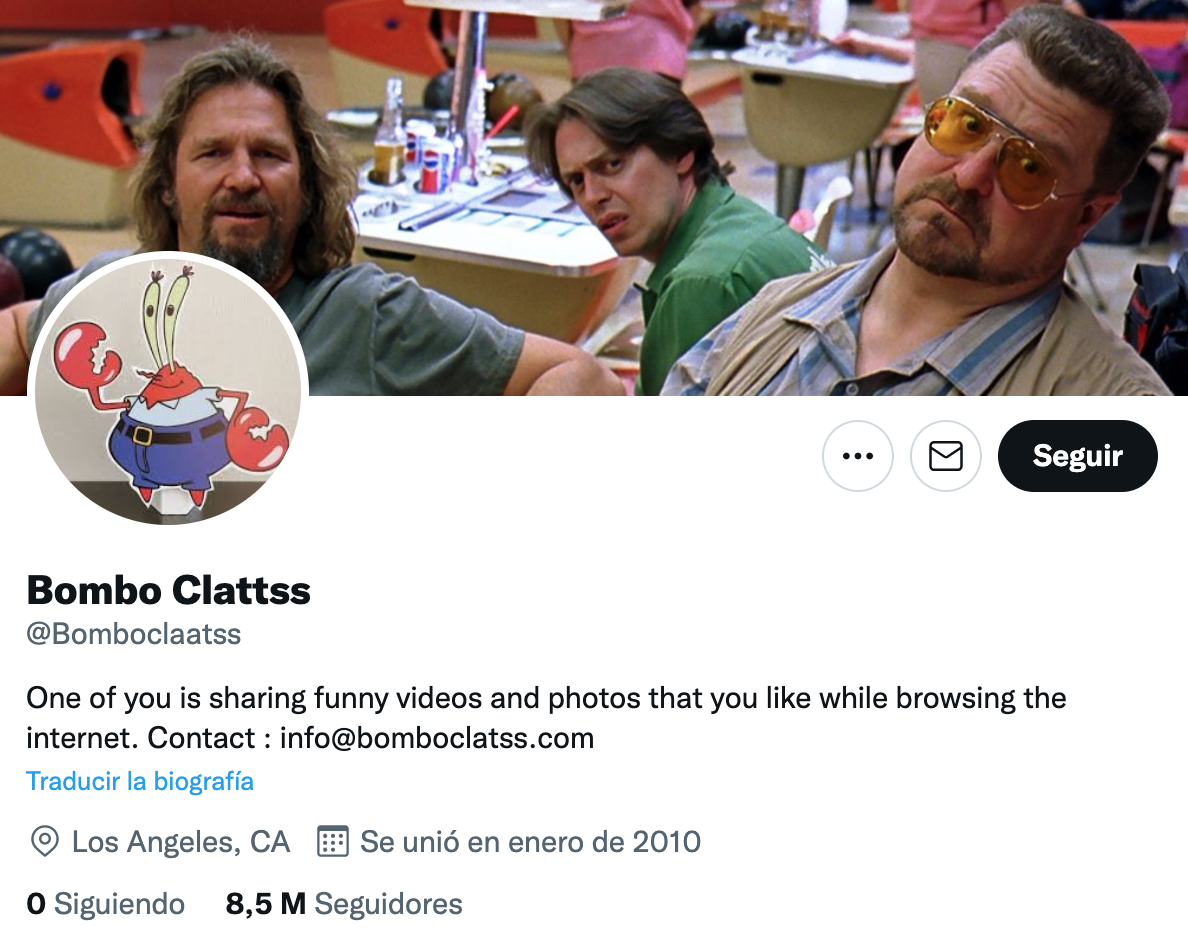 Do you have your best thoughts in the shower? Or perhaps your weirdest? Shower Thoughts is the unconventional Twitter account that we all need in our feeds.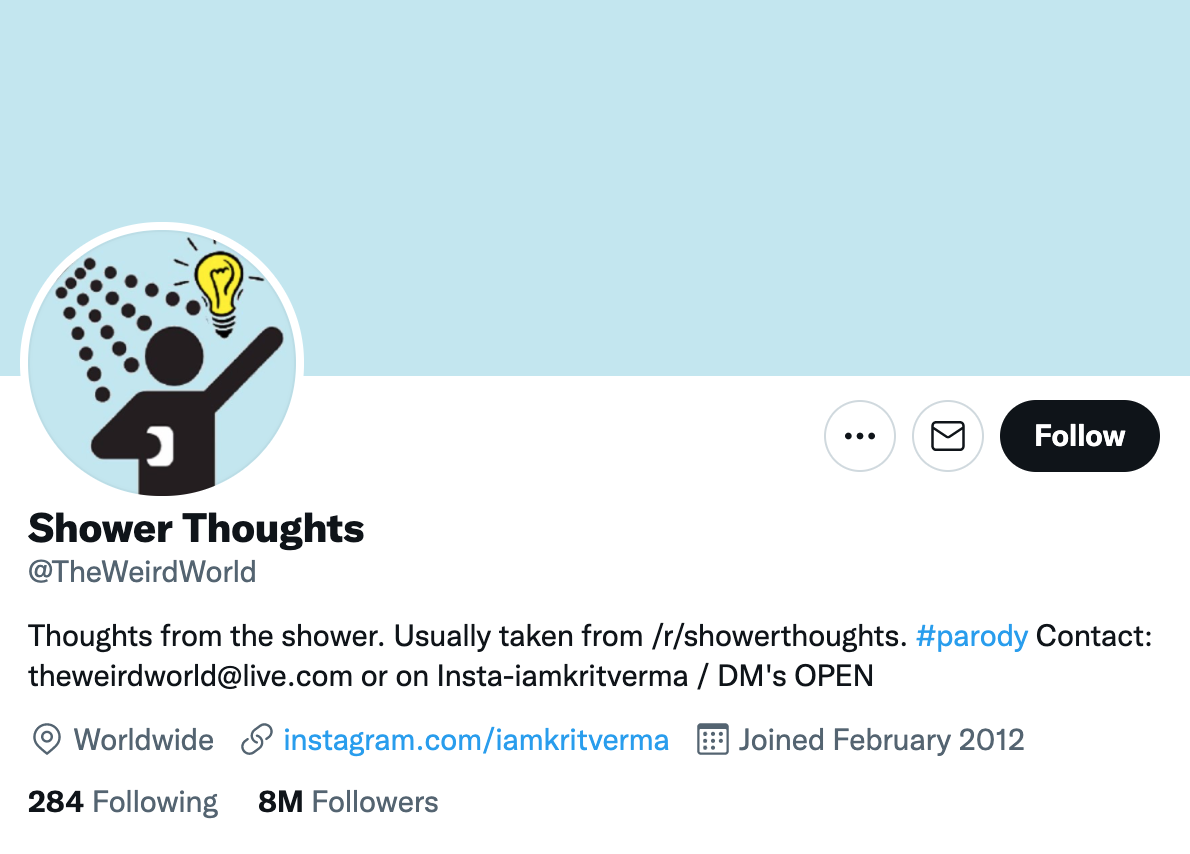 Pro tip: Make the most of Twitter marketing platforms. Leverage advanced Twitter marketing platforms like Audiense Connect to discover effective opportunities for growing your Twitter community.
4.

@travel

- 7.5 M followers
Wanderlust lovers, look no further! Whether you daydream of diving with dolphins or sunbathing in the Seychelles, this is the Twitter account to follow. Who doesn't love looking at gorgeous sunsets from around the world?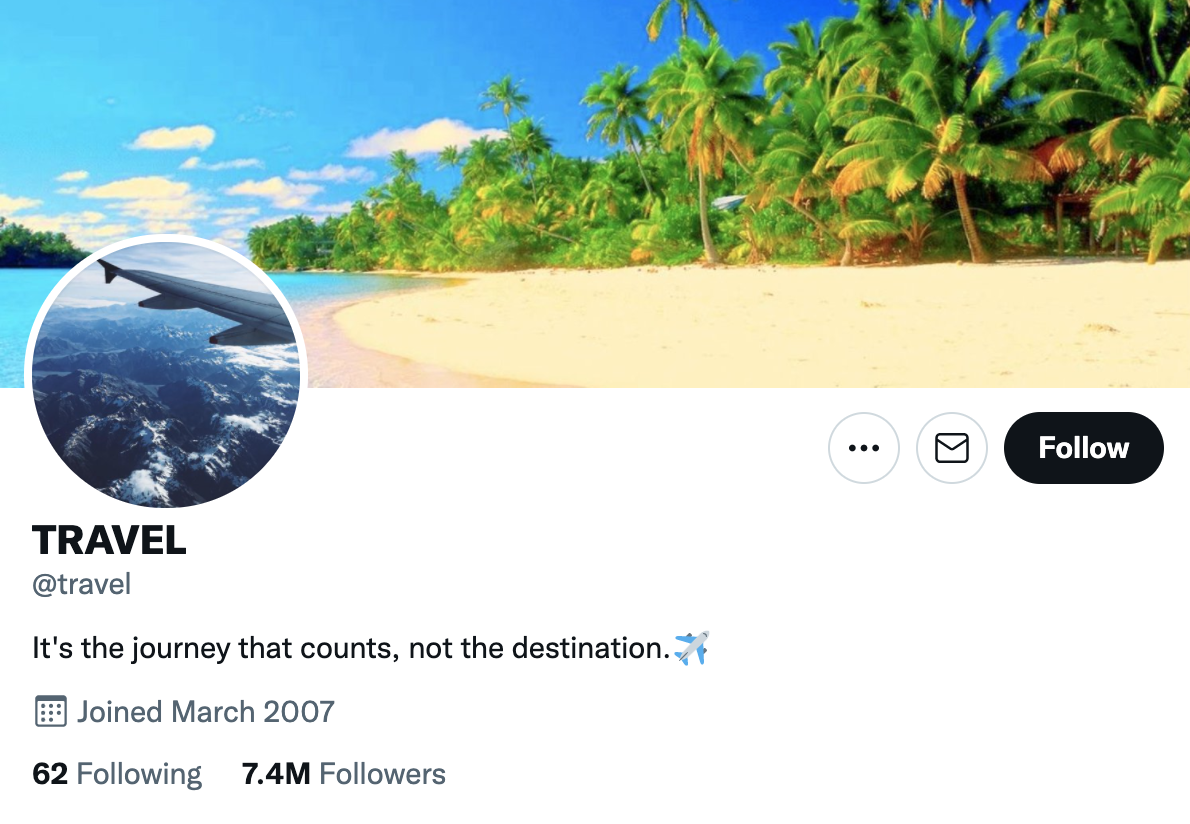 Pro tip: Focus on a niche. Instead of trying to appeal to a wide and generic audience, it can help to first focus your efforts on attracting a niche audience. Once you've built a strong presence within that niche, you can branch out and become more easily noticed among other audiences.
The omnipotent being himself is on Twitter providing some insightful tidbits, and some not so savoury observations on life and events.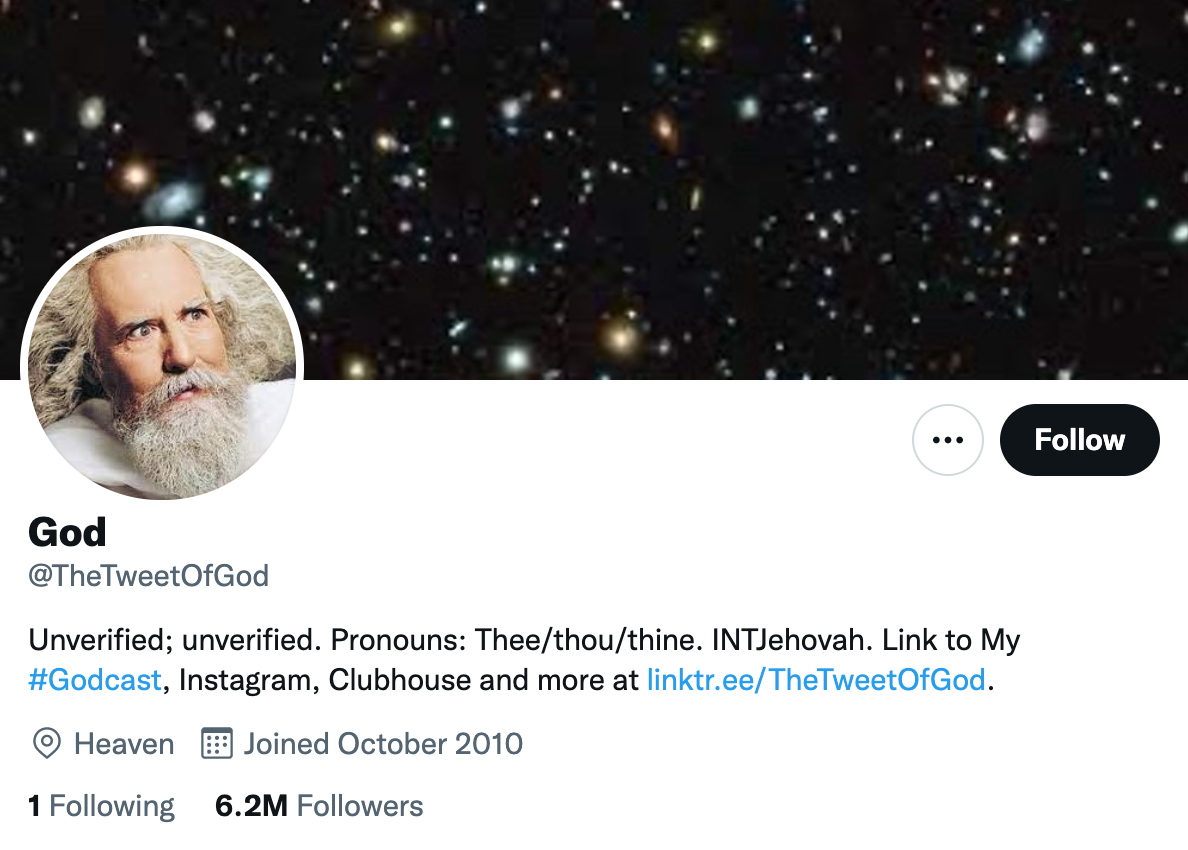 Pro tip: Diversify your content. To cater to the varying needs of your audience, make sure you create a diverse range of content for your Twitter strategy.
The 33rd Press Secretary of the 45th American President - this is the archived Twitter account of Kayleigh McEnany of the Trump Administration. If you want to get clued up on American politics, this is the place to go.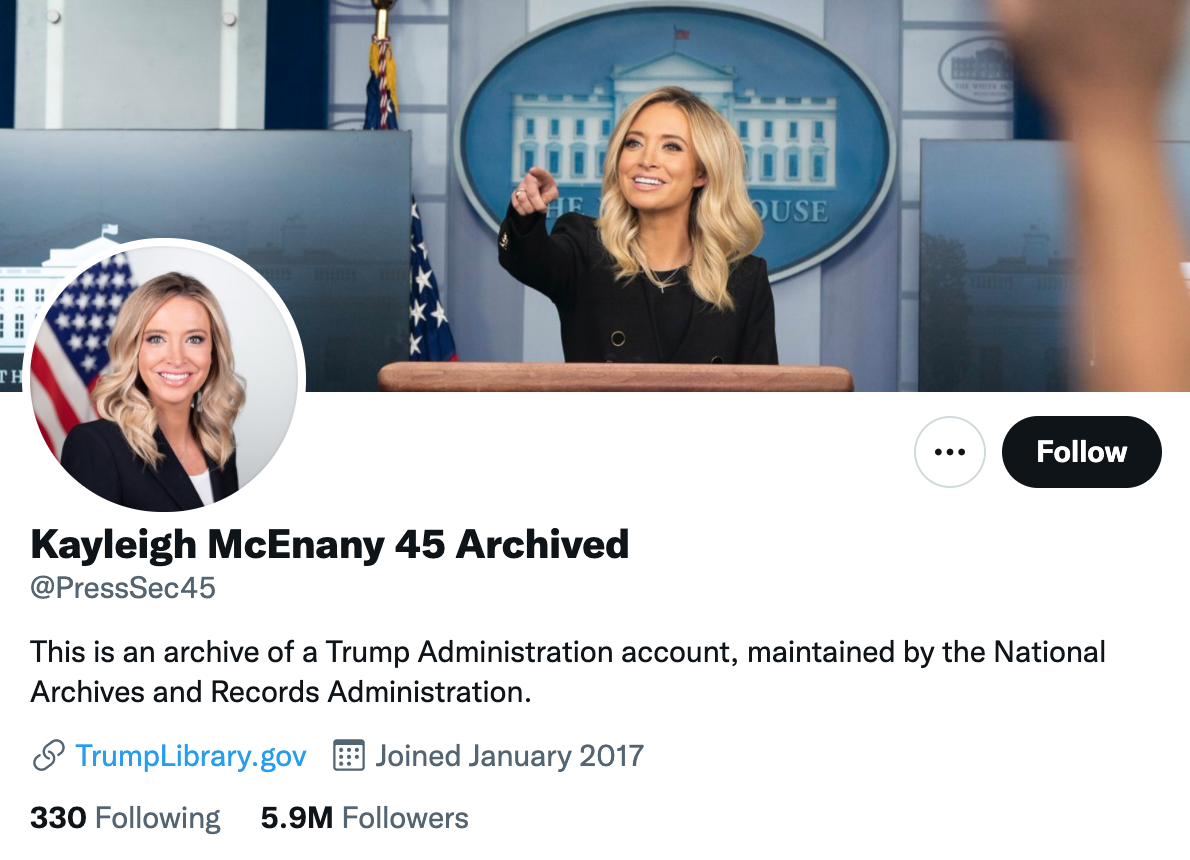 Pro tip: Create tweets that add value. While tweeting regularly and consistently is important, it won't make a big difference unless your tweets add value to your audience.
Finding the humour in college life, @FactsOfSchool celebrates the unforgettable awkward moments through hilarious memes.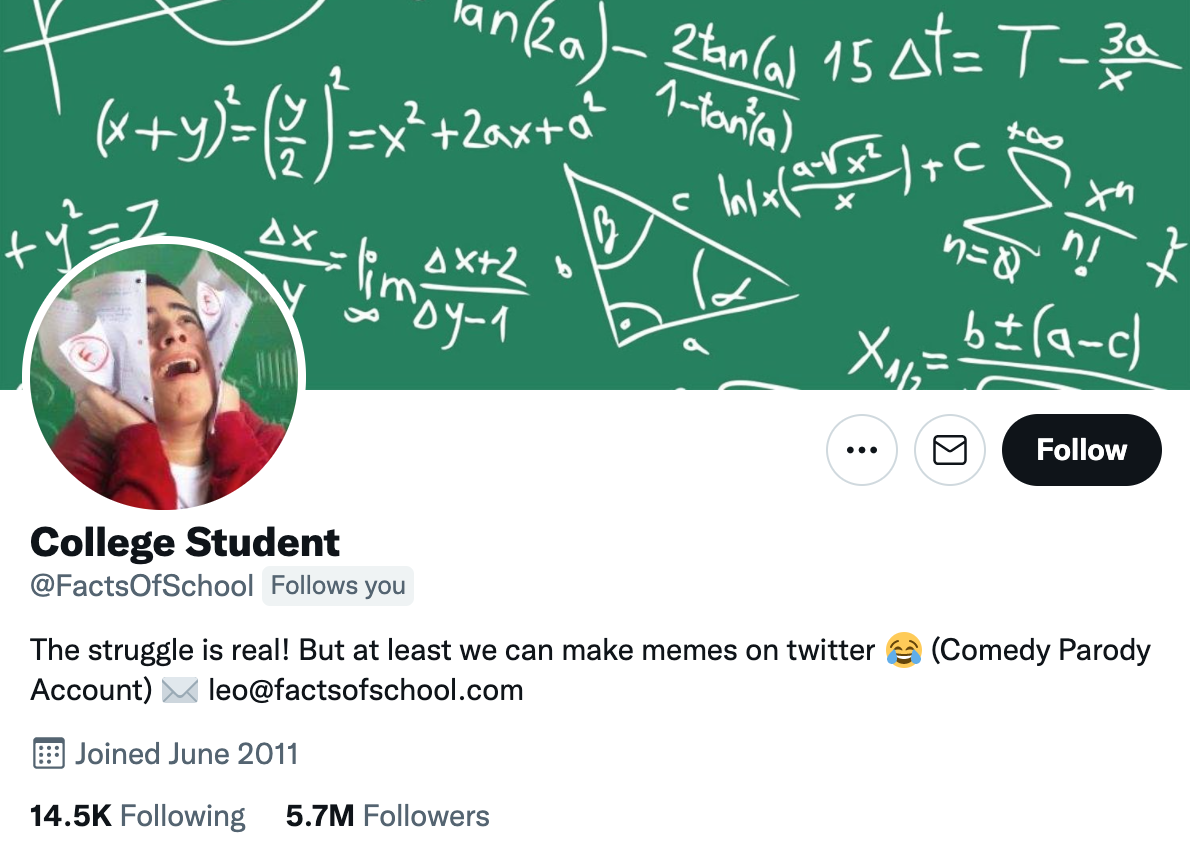 8.

@BTS_ARMY

- 5.2 M followers
BTS fans rejoice! There's a dedicated Twitter account just for BTS fans that tweets nothing but BTS related content, from collaborations to heart-breakingly cute photos of the guys themselves.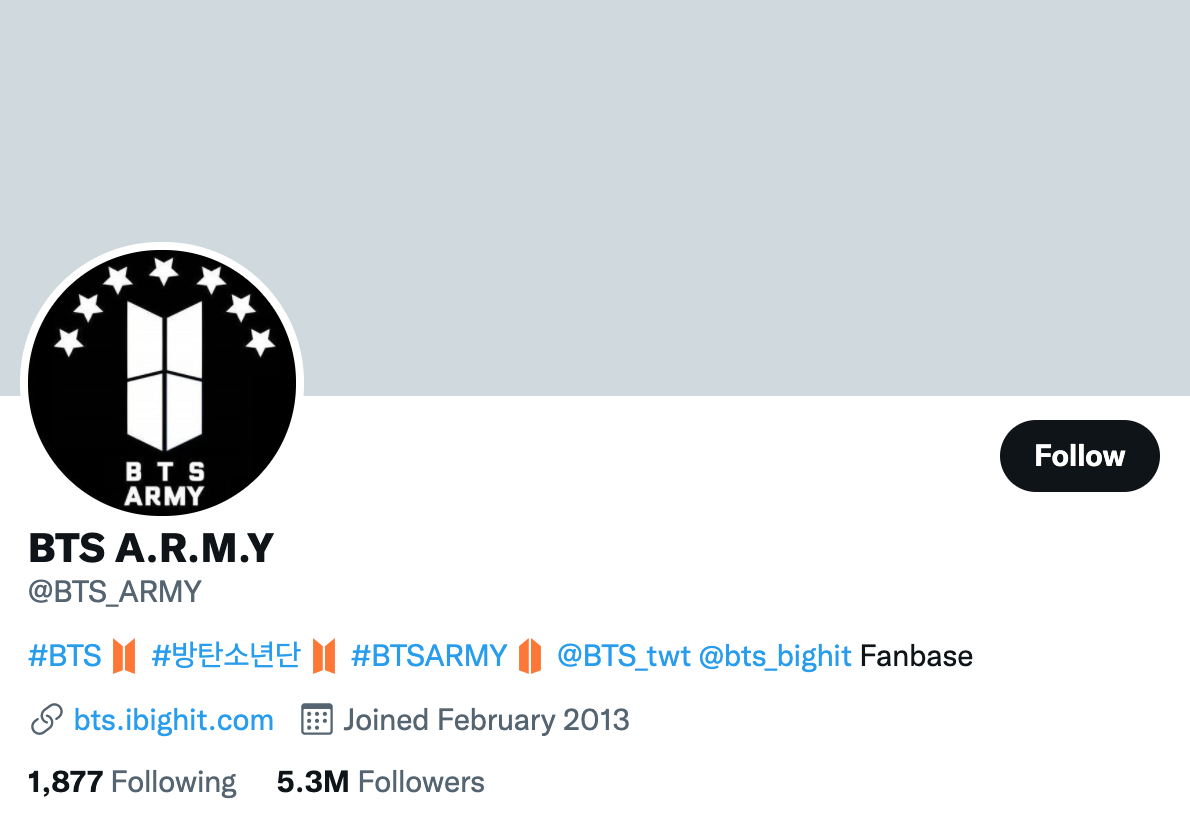 The home of awesome content that will keep you scrolling to your heart's content, @StumblerTop provides an endless feed of random videos that you need to know about. Warning - it's very addictive!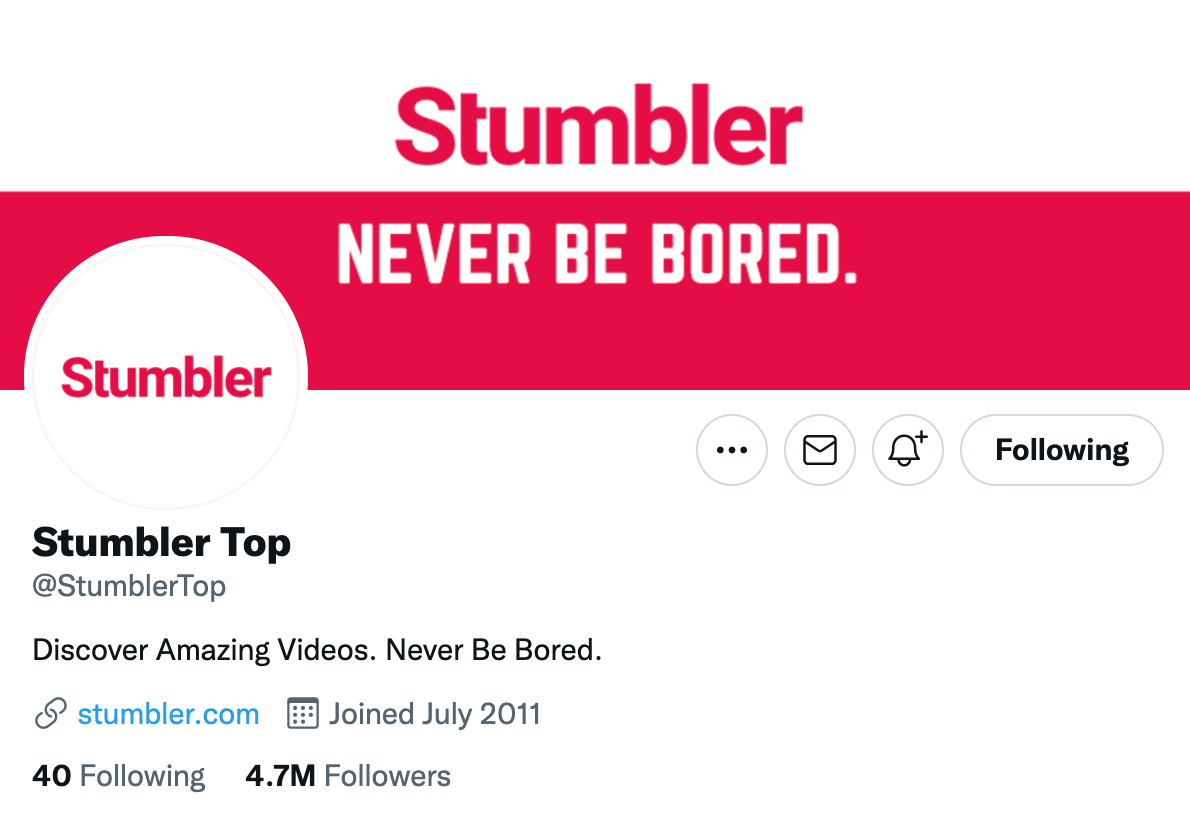 Pro tip: Use Audiense Connect to create highly personalised audiences that you can use to improve your Twitter ad targeting.
If you're looking for a collection of quotes that will challenge, motivate and inspire you, then you're in the right place. @GreatestQuotes provides insightful quotes from historical figures to empower you and change your outlook on life.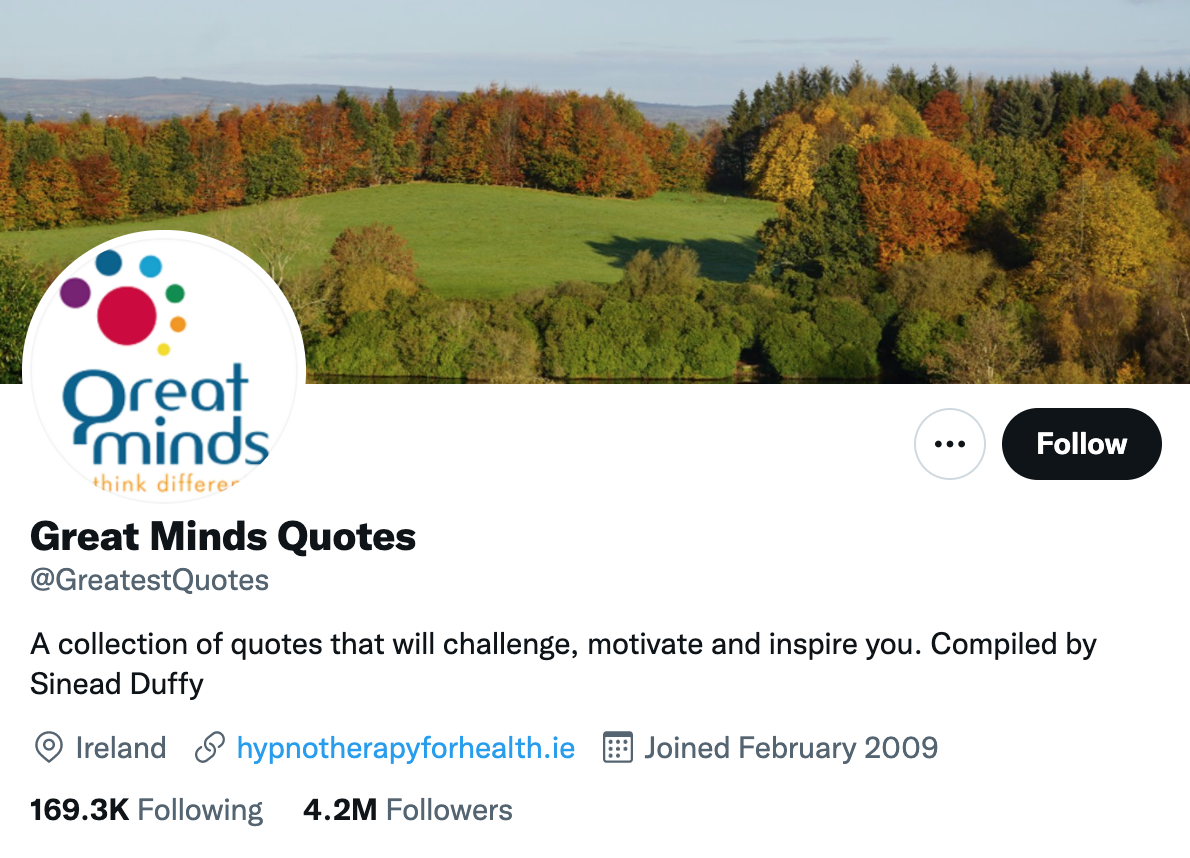 Sign up for Audiense Connect today and grow your Twitter marketing efforts.