Paz Segura - Marketing Manager
Types of consumer segmentation
Consumer segmentation enables you to uncover valuable audience insights that can help to dictate the content, targeting and media buying strategy of your digital campaigns. It allows you to understand which audiences exist, who to target and why, and the most effective way to reach them.
Unlike customer segmentation which relies on customer CRM or e-commerce data, consumer segmentation involves using third party data, research reports and competitive intelligence platforms like Audiense, to build out a comprehensive view of your target audience.
Although it may seem like a minefield, consumer segmentation can be broken down simply into the following types: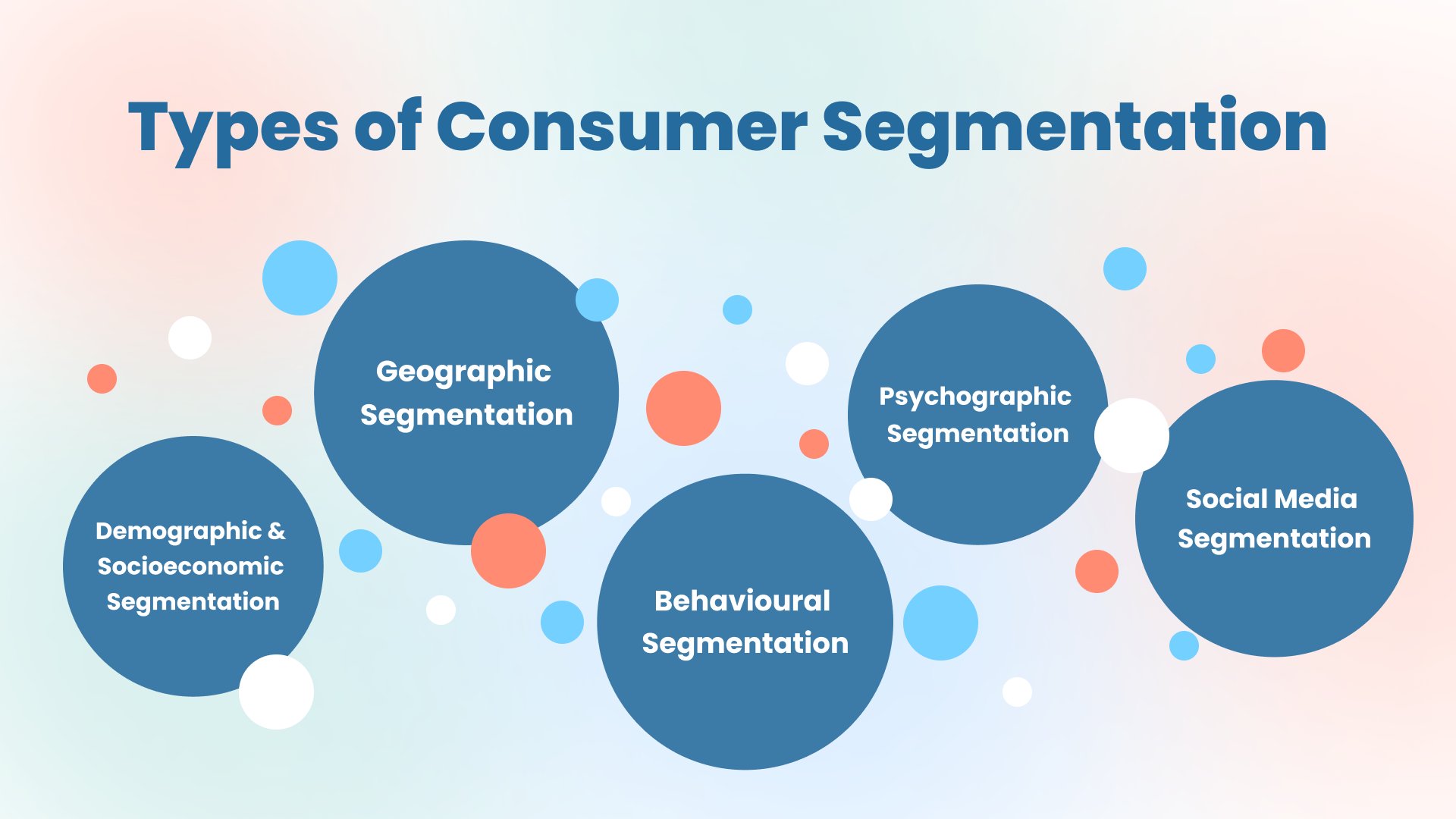 Let's take a closer look at each.
Types of Consumer Segmentation
Demographic & Socioeconomic Segmentation
Demographic segmentation is one of the most widely used and simple-to-understand types of consumer segmentation. At its most basic level, demographic segmentation looks at age and gender, but socioeconomic factors such as household income, marital status, occupation or industry and education (e.g. are they educated to degree level) also fall into this segment.
In addition to the categories listed above, Audiense Insights also provides interests and bio keywords (the most common words used to describe themselves), which helps to provide another layer of insight when you're building out your audience segments.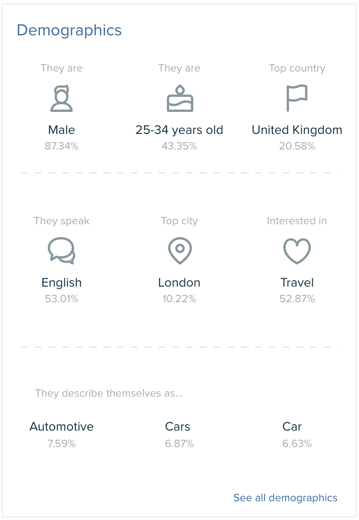 Geographic Segmentation
Another widely used type of consumer segmentation is geographic segmentation, which clusters audiences by location, usually at country and city level.
The needs and desires of consumers can vary wildly from city to city, especially in larger countries with particularly topographically or economically diverse regions, e.g. the US. Geographic segmentation is extremely valuable for international businesses to help them to define the nuances in consumer demands in different regions and identify any cultural characteristics which can form part of their targeting strategy.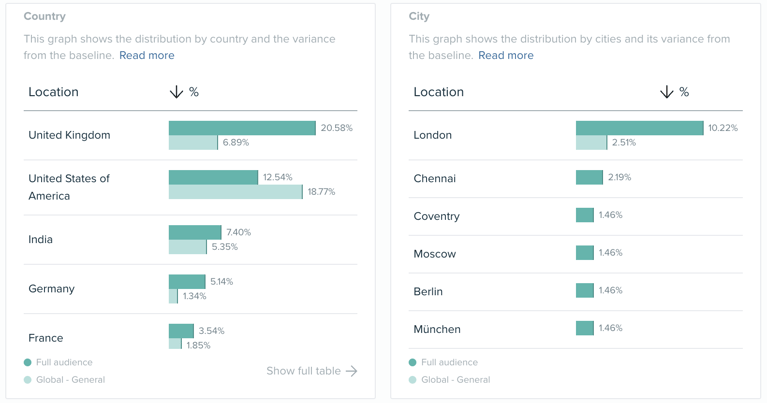 Behavioural Segmentation
Behavioural segmentation, as the name suggests, segments audiences by behaviours and habits. This includes buying habits and online behaviour, including platform and technology usage and most active hours online.
This type of consumer segmentation can help your business to tailor your marketing efforts to garner the most positive results, e.g. scheduling organic social posts or email campaigns for when your audience is most active online.
'Purchase Influence Factors' within the Audiense Insights tool can also help to inform important strategic decisions about the most effective channel mix for your audience. For example, knowing whether your audience is most influenced by online ads or the people closest to them, may steer whether influencer, paid social or tv campaigns are likely to be the most effective option.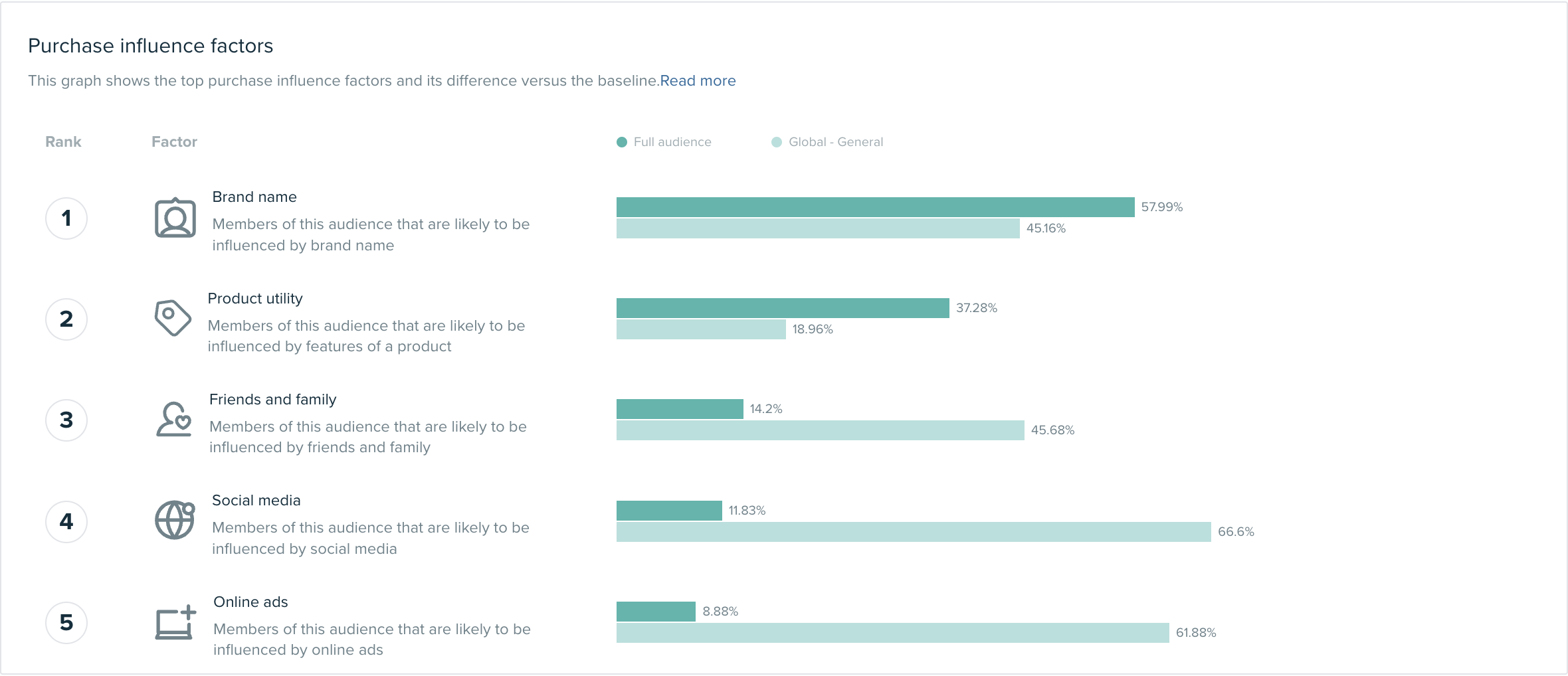 Psychographic Segmentation
Want to know what makes your audience tick? This is where Psychographic Segmentation comes into play. This type of consumer segmentation is similar to Behavioural Segmentation in that it seeks to understand an audience at a deeper level than demographics, but different in that it is focused on their personality, beliefs and interests, rather than a measure of their past actions.
The Audiense Personality Insights tab, powered by IBM Watson, provides sophisticated insights into an audience's personality type, needs and values and analysis into what drives these values, e.g. excitement or curiosity. Alongside Behavioural and Demographic and Socioeconomic segmentation, Psychographics are powerful to build a complete picture of your target audience, so you can be confident exactly who you are targeting, why and how.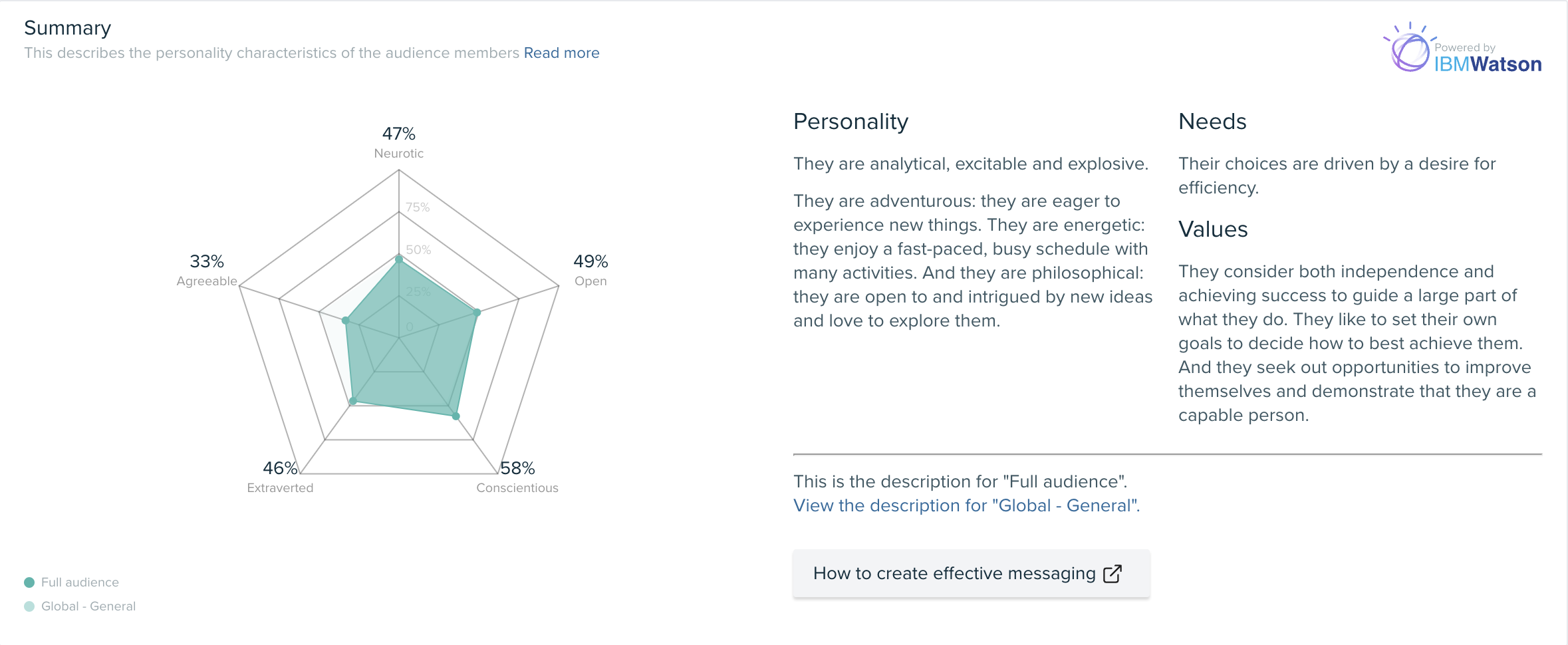 Social Media Segmentation
Social Media segmentation groups your different audiences by platform, so you can understand where they are most active. This is a useful insight as it can help you to determine where to place your ads or amplify your content for the best results.
The image below, taken from an example report shows that this audience is 7 times more likely to use Snapchat and almost 2.5 times more likely to use Spotify versus the baseline, which suggests that these are the most valuable platforms to leverage.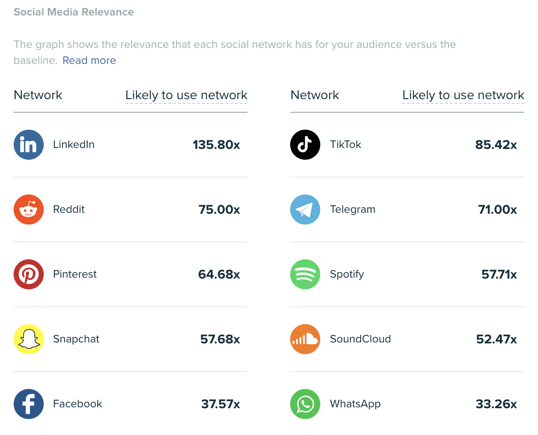 Consumer segmentation with Audiense
Audiense takes traditional consumer segmentation to the next level. Audiense has the power to identify the different segments that make up your audience. As a result, you not only gain consumer insights for the full audience, but also for each of the segments identified.
Audiense Insights empowers companies to make well-informed and confident business decisions about how to best identify, engage and activate their audiences based on unique audience intelligence.
Want to understand the audiences that matter most to you? Sign up for free!